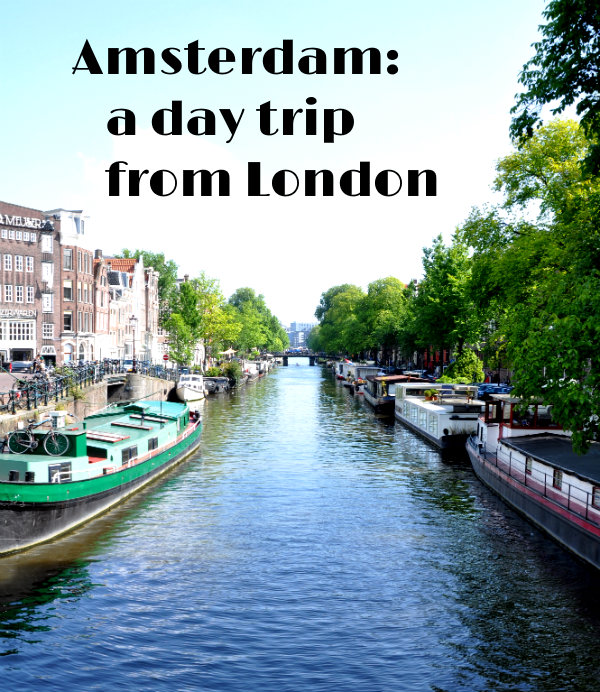 I genuinely think I can speak for all Aussies and Kiwis living in London when I say that there is very little in life that can generate as much excitement as the idea of a day trip to another country. From the city of Adelaide where I grew up, I had to drive for 8 hours (non-stop. No biggie) to hit the closest major city. And from there it's another 12 hours to the next one. To fly to another country, the closest being New Zealand, is a flight of just over 4 hours.
Quiz any Australian or New Zealander as to why they're living in London and it's likely they'll cite ease of travel first. The fact that there are so many different countries right on the doorstep of the UK is almost unbelievable to us. So while Brits smirk at us like we're crazy, we jet off whenever we can to wherever we can, paying no regard to how much leave we have left. No leave? No problem. We'll explore for a weekend. No weekend? Seriously, no problem. We'll go for a day.
When British Airways launched a series of European day trip airfares earlier this year, I was desperate to plan a day away in a foreign country, and so I decided to surprise Brendan with an Amsterdam day trip from London; a destination we've been meaning to visit for some time but which neither of us had managed to get to yet. The return fares cost me just over £100 each which, although not dirt cheap, came with all the benefits associated with BA (in-flight snack, 2 pieces of hand luggage each, allocated seating and flying from airports that are actually located in the cities they're named after). Also, not staying overnight meant no accommodation cost, which seriously brought down the overall price of our mini adventure.
We arrived at the airport, bleary eyed at a seriously unmentionable time on a Saturday morning and I revealed to Brendan that we were taking a day trip to Amsterdam. He had been pretty confused up until this point, and it was nice to finally be able to share my excitement about visiting this new destination!
With only a day in a brand new destination, our priorities were as they always are: find good food & drink, and wander around to get a feel for the soul of the city. Thanks to a few recommendations from friends and Amsterdam locals (special shout out to Frankie for her awesome tips), we ate and strolled our way around the sun drenched city, taking in the beautiful canals, tasting new delicacies and even recording some video while we were at it (you can check out the finished product below…including Brendan finding out our destination for the day)!
Amsterdam was so much more quaint and pretty than I was expecting. I wasn't such a fan of the central part of the city (it was too crowded, too full of drunken Brits…and the Red Light District is just not a place I can be OK with) but the surrounding districts, like Jordaan, I could have wandered through for days. One of the highlights for me was a stall in Lindengracht Market in Jordaan, where we tasted delicious pancake-like treats called poffertjes. So, so good. Another memorable discovery was Brouwerij de Prael, a microbrewery in the centre of Amsterdam that serves fabulous local beer and employs people with mental illnesses who might otherwise have difficulty finding employment.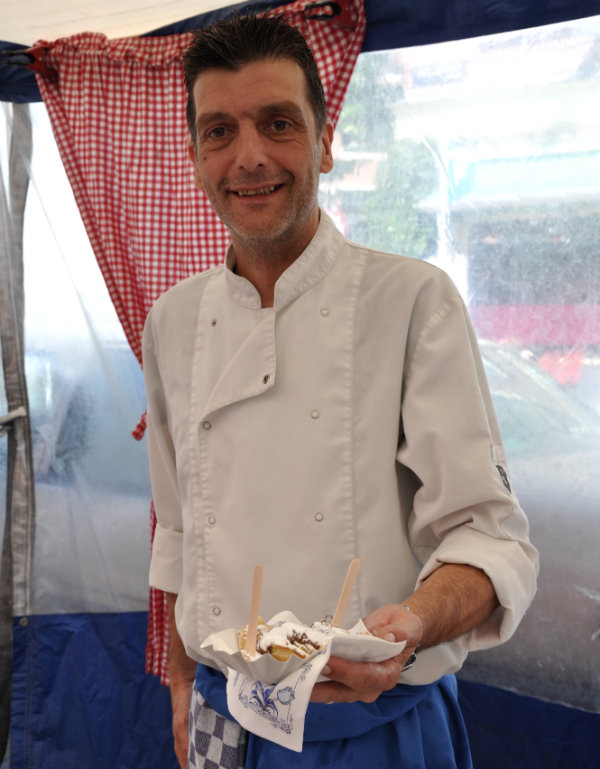 Although a day in a new city is never enough time, it's a great way to see the highlights, and Amsterdam is a really great destination to explore for a day or a weekend. I'd love to go back for a little longer to see even more, but before then, there are more day trips to plan…like Dublin, Rome and Vienna!
Would you take a day trip to another country, or do you think I'm crazy? Any tips for next time I'm in Amsterdam?
Want to see more posts like this?
Follow me on:
Follow