One of the things that surprised me most about the cruise I joined last year was the sheer size of Reflection, the Celebrity Cruises ship I was travelling on. There was so much to see and do on board that in the four days I called it home I barely scratched the surface. When Celebrity invited me to come and see another of their ships, Eclipse, in Southampton I was keen to delve a little further into all that a cruise ship has to offer.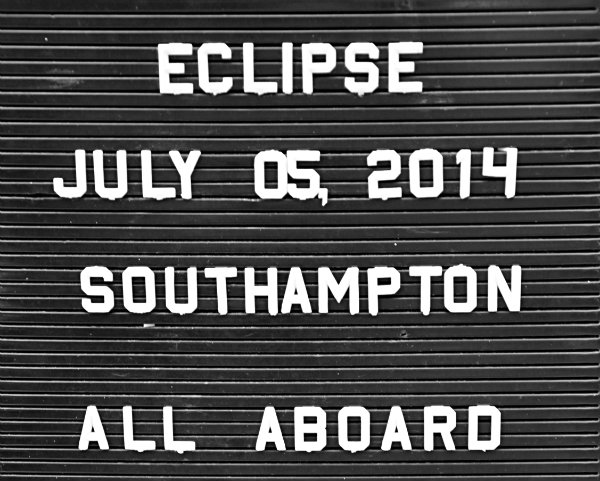 Once again, a day was hardly enough time to cover everything on board, but being on the ship when there were no passengers gave us the chance to sneak a peek into a number of different cabins and to explore the vessel more freely. Here's what I learned from the experience:
Celebrity Cruise ships are floating art galleries
Boasting a $60 million collection of art, the fleet of Celebrity ships is home to pieces by notable artists like David Hockney and Roy Lichtenstein. Adorning corridor walls, atriums and ceilings, there are sculptures, paintings and even huge living trees inside the ship. Guests can take a self-guided iPad tour (iPads provided) of the ship's art to learn more, and on some of the ships (Celebrity Eclipse included) there are even live glass-blowing demonstrations. I loved the quirkiness of a lot of the pieces I saw, like the draped wall below – it's an unexpected touch of whimsy that makes just walking through the ship an experience in itself.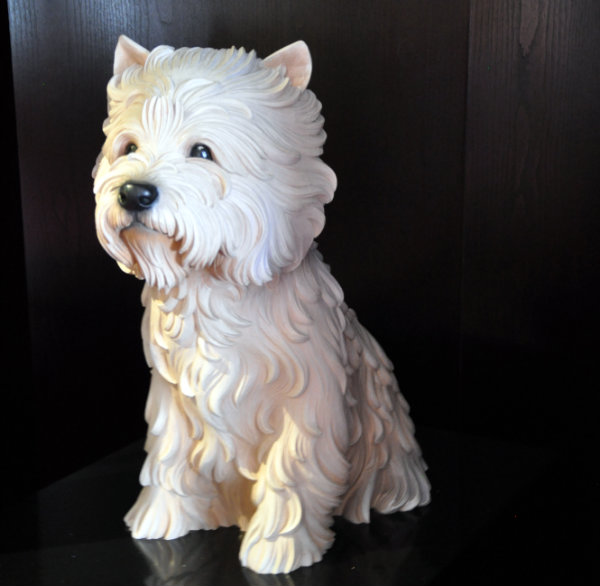 You can come back from a cruise healthier, fitter & more relaxed
I know the stereotypes about cruises – people seem resigned to the fact that they're going to come back having put on loads of weight, but that doesn't have to be true. Don't get me wrong – the food on board is incredible (more on that later) but there are plenty of healthy options available, as well as a state-of-the art gym (with unbeatable views). Health-conscious guests can choose to make sure their whole cruise is health and spa focused by choosing an Aquaclass package, which includes exclusive access to Blu, a specialty restaurant serving lighter meal options.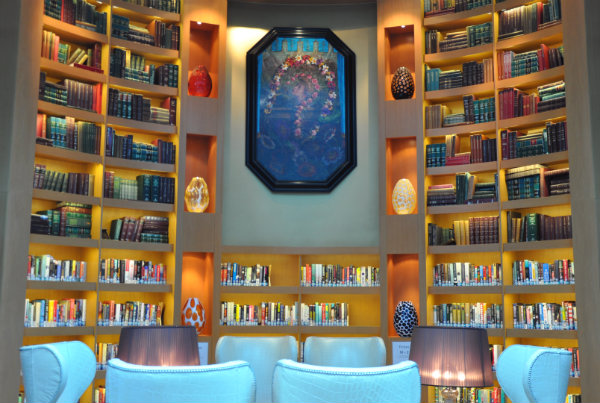 Another surprising feature of Celebrity Cruises ships is the library drenched in natural light, offering a huge range of books and a relaxing space to while away a few hours. If reading isn't your thing, you can head down to the adults-only solarium to swim or lounge in a peaceful, sunny setting.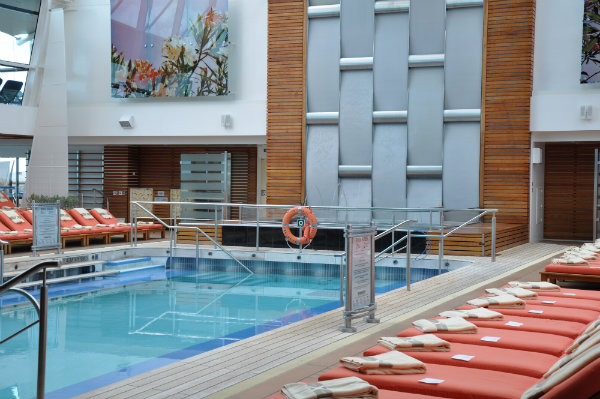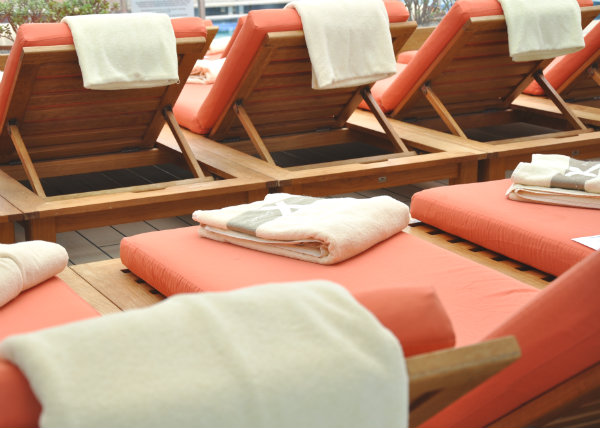 And, of course, a luxury holiday wouldn't be complete without a spa session. Celebrity Cruises has recently partnered with award winning spa brand Canyon Ranch to create SpaClub, offering spa and beauty treatments as well as personal training and fitness services. I was lucky enough to receive a full-body massage while I was on board and it was heavenly!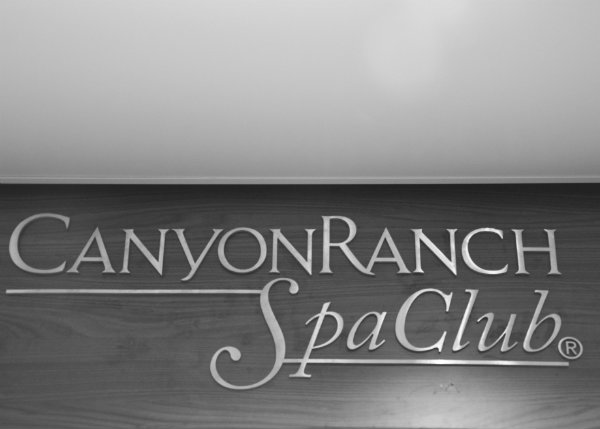 The food is exceptional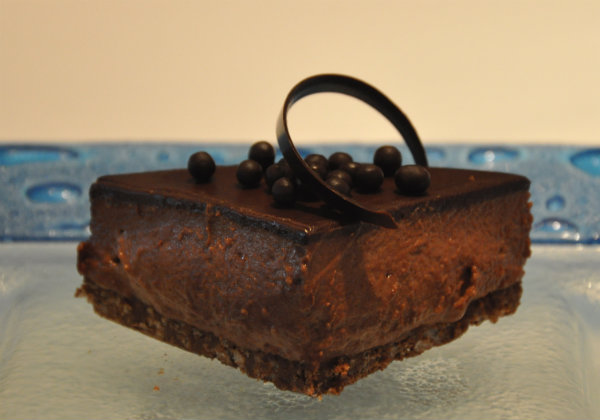 Don't be fooled by the fact that food is available at almost any time of day on a cruise; dining on a Celebrity ship is no dodgy buffet experience. The specialty restaurants are exceptional, as I wrote about after my cruise last year, but food served in the main dining room is just as memorable.  Thank goodness for that gym!
Luxury is the rule, not the exception
One of the best things about visiting Celebrity Eclipse when there were no passengers on board was being able to look inside a number of staterooms, including the most luxurious of all: the Penthouse Suite, complete with its very own, self-playing grand piano. Of course.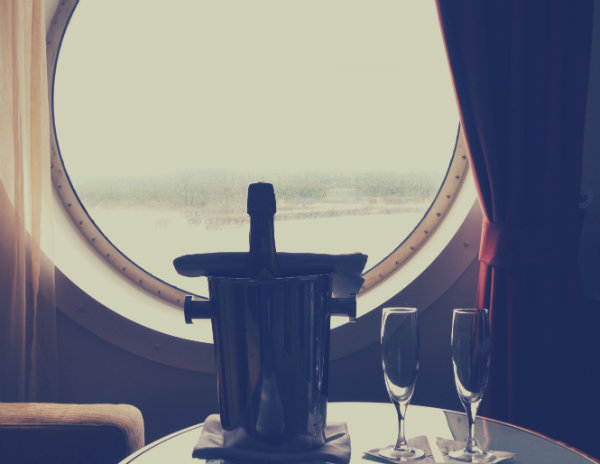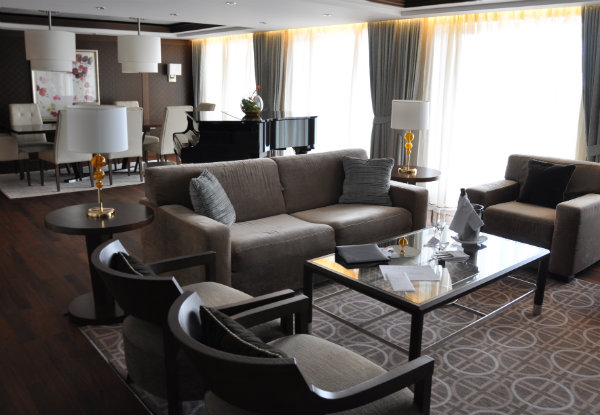 The good news for those of us who probably won't be staying in a penthouse anytime soon is that luxury isn't just for the most expensive rooms – it's part of the Celebrity Cruises experience. All staterooms are spacious, bright and come with a dedicated 24-hour attendant, who will take care of your every need (in my case, it was finding a bottle opener so I could enjoy a sunset beer on my balcony)…Celebrity calls it Modern Luxury. I just call it bliss.
Have you been on a cruise before? Do you have any preconceptions about cruise ships? Let me know in the comments below!
Want to see more posts like this?
Follow me on:
Follow