St. Petersburg is often called 'Venice of the North', but I beg to differ.
Sure, it's built on a series of canals, but to compare it to the infamous Italian city is unfair.
Russia's St. Petersburg, although almost nothing like Italy, is a spectacular destination with its own identity that's well worth taking the time to uncover.
If you have more than a few days you can take the time to head outside of the main part of the city, to places like Catherine Palace or Piskaryovskoye Memorial Cemetery, but for a 24 to 48 hour visit, these are the best things to do in St. Petersburg, Russia.
The Hermitage Museum
What springs to mind when someone mentions Russia to you? I bet it's not candy-coloured buildings, world class art collections or ornate architecture, but that's exactly what you'll find in St. Petersburg.
The first stop for many tourists in the city is The Hermitage, and it's easy to see why. This enormous sage green building perched on the banks of the Neva holds one of the oldest and largest collections of art in the world.
Simply admiring the building's exterior from Palace Square is memorable, but if you're into art, set aside a few hours to wander through the building and marvel at a portion of this huge collection.
In a hurry? Skip the line and enjoy a private Hermitage tour (for just over £20!).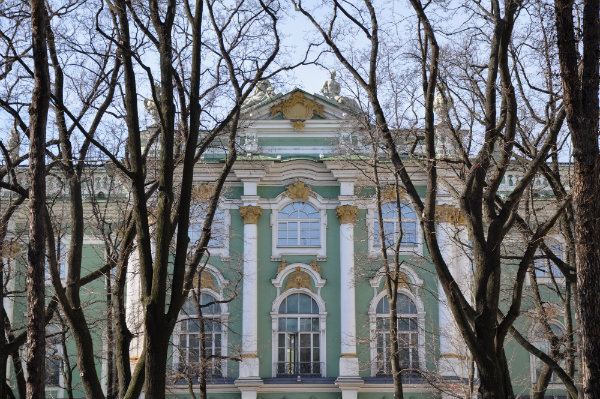 Once you've had your fill of art, it's time to stroll along St. Petersburg's canals, the waterways that have earned the city its nickname of 'Venice of the North'.
The original plans for the city actually featured even more waterways than what you see there today, as Tsar Peter the Great had hoped to develop St. Petersburg on a grid of water.
You won't get lost in watery alleyways here like you would in Venice; most of these canals are much wider, straighter and with footpaths or roads on either side, but they are picturesque nonetheless, and lend a European feel to the city.
Either spend some time strolling along the water or hop on a boat tour for a different perspective, and to learn a little about the city's fascinating past while you're at it.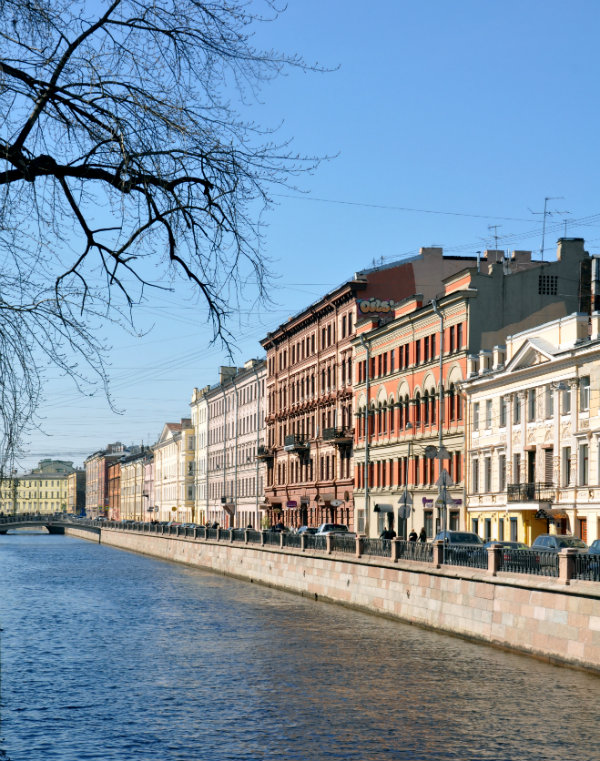 When hunger inevitably strikes, there's no better place to stop for a meal than Art Nouveau Café Singer, once the Russian headquarters of the Singer Sewing Machine Company and now a bookshop and cafe.
Choose from a huge selection of traditional Russian foods, or do as I did and forego a savoury meal in favour of one (or two!) of the deliciously fresh pastries on display. Try to grab a table at the window and take in the view across the road of Kazan Cathedral while you indulge in your dessert-like lunch.
Find it at: Nevsky Prospect, 28, лит. А, St Petersburg, Russia, 191186

Church of the Savior on Spilled Blood
Once you've regained some energy, it's time to take a short jaunt to check out the crowning jewel of St. Petersburg: the Church of the Savior on Spilled Blood.
From the outside it looks like a slightly more elaborate, pastel-coloured version of Red Square's iconic St. Basil's cathedral, with cartoon-like domes reaching towards the sky.
But don't be fooled by the cathedral's façade. The unbelievably extravagant interior makes the outside look almost bland in comparison.
Love churches and cathedrals? Try this private cathedral tour of St. Petersburg.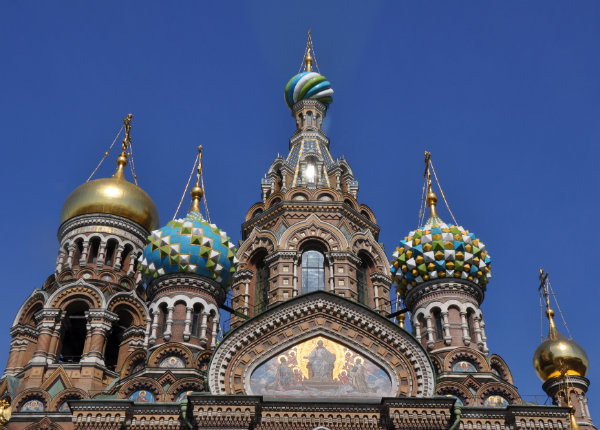 The huge cathedral is covered, floor to vaulted ceiling, in tiny, brightly coloured and gilded tiles, creating biblical scenes and portraits so detailed it's hard to believe they're not painted.
The sight is simply breathtaking.
I've seen a lot of churches and cathedrals in my life (Europe is practically dripping with them) but the Church of the Savior on Spilled Blood is the most beautifully mesmerising church I've ever seen or am likely to see again in my life.
Please; whatever you choose not to see in St. Petersburg, just don't let it be this.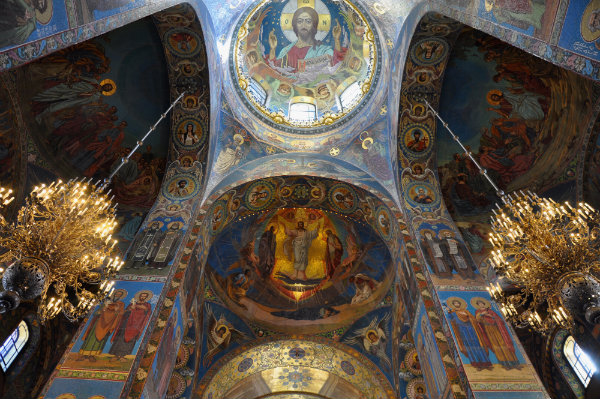 Once you've marvelled at the incredible craftsmanship inside the cathedral, head over Troitsky Bridge (be warned: it's a pretty big walk, so you might want to consider a taxi or public transport, or just be sure to wear very comfortable shoes).
Here you'll find the Peter and Paul Fortress, known for its lemon yellow tower that you'll have seen from…well, anywhere else in the city.
My favourite part of exploring this complex was finding the sandy stretch of beach that hugged the southern wall of the fortress. Here, on a warm day of around 20 degrees, we witnessed dozens of locals stripped down to skimpy bikinis (and in some cases, not even that) huddled near the stone walls that were radiating heat, to work on their tans.
I'm not sure what I expected to find in Russia, but it certainly wasn't that!

St. Isaac's Cathedral
Walk back towards the Hermitage (you'll get fit on this trip, if nothing else. One day in St. Petersburg I walked 20km according to Fitbit!) and then keep walking until you find St. Isaac's Cathedral.
As I'm certain no church interior will ever come close to that of Church of the Savior on Spilled Blood, I skipped checking out the interior of St. Isaacs and opted instead to walk up the long, winding staircase to the base of the cathedral's dome, where I was greeted by this incredible view of the city.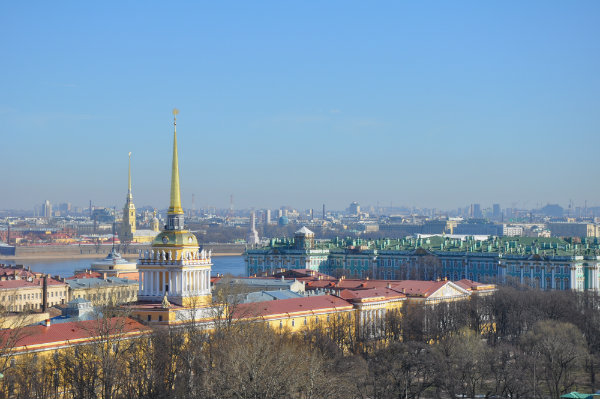 The viewing platform offers visitors a 360 degree panorama of the city, and it's well worth the long climb, especially on a clear day like the one we were lucky enough to have.
Once you have descended the staircase, don't leave without looking at the solid marble pillars to spot the bullet holes created during battles in World War II, where St. Petersburg was, incredibly, under siege for 872 days.
It's hard to believe when you visit today, but little reminders such as these scarred marble pillars are sober reminders of the city's relatively recent history.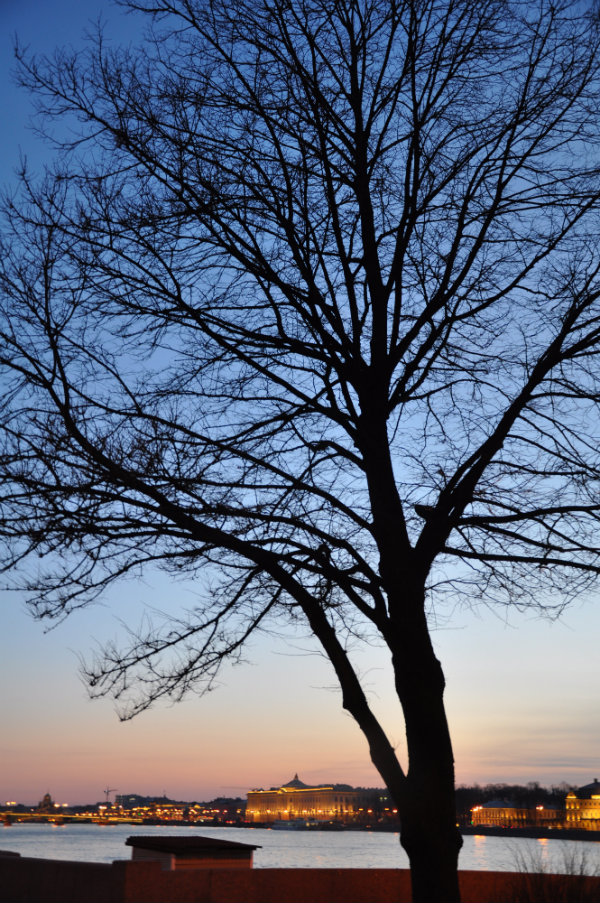 Once dusk descends on St. Petersburg, it's the perfect time to stroll (if you're not ready to drop by this time) along the banks of the Neva River.
Don't miss the imposing Bronze Horseman in the shadow of St. Isaac's Cathedral, the statue of St Peter the Great commissioned by Catherine the Great stands proudly along the river banks, surveying the beauty of the city before him.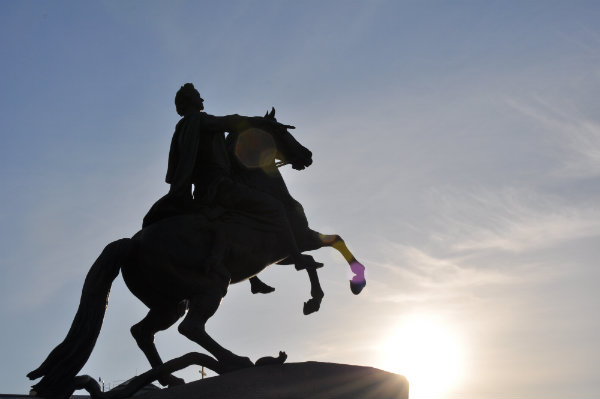 If you have more time, there are plenty of other sights and experiences to keep you amused in this surprising and enchanting Russian city, but even if your time is limited, please make sure you don't skip any of these essential sights.
Have you been to St. Petersburg? Would you add anything to this list?
Pin this for later: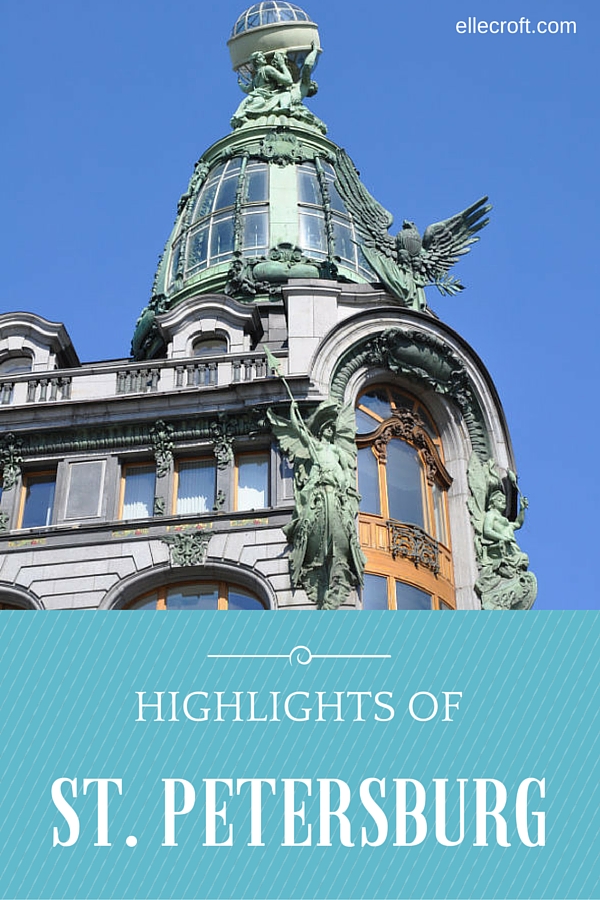 Want to see more posts like this?
Follow me on:
Follow