by Brendan Croft
As summer is currently in mid-flight for those of us that live in the Northern Hemisphere, I've been wearing a lot of what's probably my number one accessory for summer: sunglasses. There is a plethora of different types, styles, and brands available, so it can be somewhat overwhelming to choose a pair of eyewear that suits you. Resting right in the middle of your face, good stylish sunglasses are essential to anyone's outfit especially on a nice sun-soaked summer's day. I have selected my top 5 sunglasses for men that each hit the perfect balance of style, class and sophistication, making them essential pieces in every stylish man's wardrobe.
Schwood – Eugene select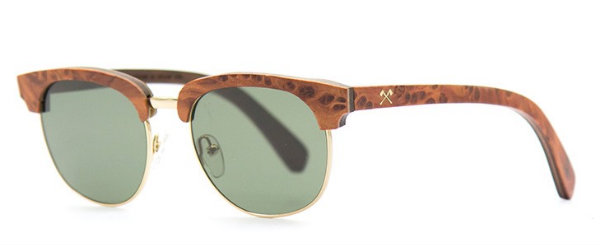 image source: schwood.com
I came across Schwood a few years ago while browsing online for something new and different in the sunglasses world. All Schwood glasses are individually handmade in Portland, Oregon. They are made out of wood, and they really appealed to me as they are different, stylish and a little bit off the wall. As the original wooden eyewear specialists I think these guys have really created art in the form of style with a variety of collections and even the ability to engrave 3 letters on one arm. The Eugene in the Select series is a unique blend of exotic hardwood combined with a lower metal rim to create a classic yet timelessly elegant look. Ultimately these are my personal favourite, and what I wear most days in summer.
Persol – Steve McQueen

image source: persol.com
When a few friends of mine rocked up wearing these glasses I instantly had eyewear jealousy (if there is such a thing). The cool look from Persol's Icon collection really struck me as stylish and classic class Italian eyewear. I love the fold-up option which makes these shades easy for storing, especially when travelling.  These glasses are currently one of my favourites for a really solid statement piece.
Oliver Peoples – Gregory Peck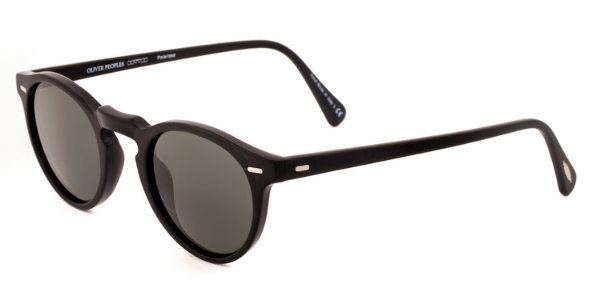 image source: oliverpeoples.com
Gregory Peck, a famed Hollywood actor from the 50s, really changed the round framed glasses into a smooth, elegant and refined look. Oliver Peoples have paid tribute to the star's eyewear as was worn in the film 'To Kill a Mockingbird' and re-created a modern retro vibe with these smart frames. What I love most about these glasses is you could change out the lenses and wear them as prescription eyewear and still not lose the classic look these frames give off.
Oakley Frogskin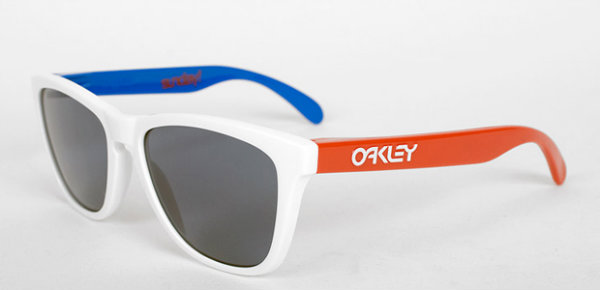 image source: oakley.com
The Frogskins from Oakley are my go-to day-to-day eyewear of choice. They're what I wear to work, shops etc.  Great for all outfits and all occasions, they're really hard to go past. The multitude of colour options available is appealing, and I love the vintage logo from the 80's that pays homage to the brand's humble beginnings!
Ray ban – Aviator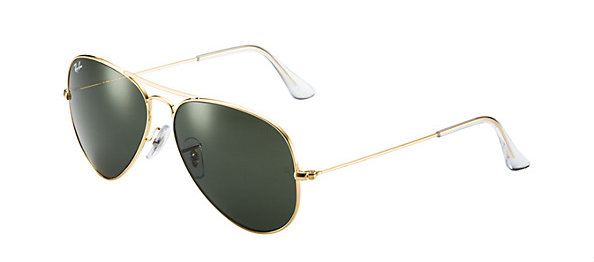 image source: ray-ban.com
I always wonder: when Ray-Ban made their aviator glasses to help protect pilots' eyes while flying, did they ever think they would become a cult classic sunglasses style?
I remember watching Top Gun as a kid and seeing how cool Maverick and Ice Man looked sporting them scene after scene…I felt like I just had to get some for myself! The aviators are a timeless classic and will always remain at the forefront of sunglasses style.
Have we missed your favourite pair of men's sunglasses? Let us know in the comments below!
Want to see more posts like this?
Follow me on:
Follow