No one ever tells you that travel ruins your life.
No, they sing its praises, lauding it as an experience that enhances and enriches one's life. It's sold as an adventure; something that everyone should try at least once. I've seen a seemingly endless stream of quotes adorning walls, both online and off, inspiring and encouraging wanderlust and extolling the virtues of leaving one's comfort zone in the pursuit of enlightenment and fulfilment.
I wasn't warned that doing so would ruin my life. I had to find out the hard way.
You see, when I was younger I had a plan. Year by year I knew what I wanted to be doing: get married at 21, have a child at 23, and then again at 25 and 27. Work part-time in a job that offered stability and benefits. Buy a nice house with a garden and a bedroom for each of my kids. Get a dog.
I started ticking off that list, albeit a little behind schedule. 2 days after my 22nd birthday I got married. We saved like crazy and started house hunting. We bought a brand new car and named it Henry. And then I entered a silly photo of us into a competition and won $5000, and suddenly the travel we had talked about so vaguely and non-committally seemed possible. On a whim, we booked round the world flights the same day the cheque arrived in the mail, and so our slow decline into complete destruction began.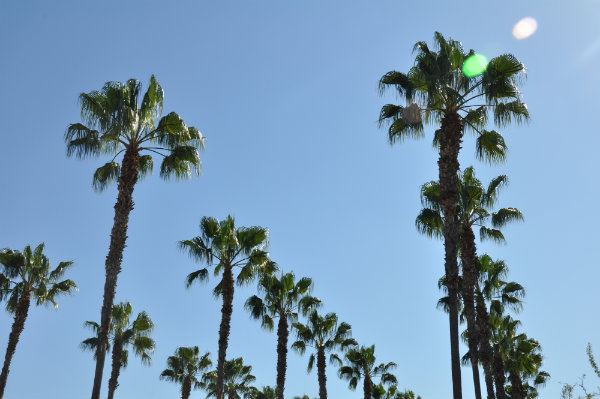 I am 29 now. I have no kids, no house, no dog, no car and no part-time job. Not only have I failed to achieve anything I set out to do, but these milestones don't even look like they'll appear in my foreseeable future. To add insult to serious injury, my plans have now transformed altogether. Buying a house has been replaced by 'write a book' and having kids seems to have been overtaken by 'experience life as a New Yorker'. My once doable life check-list has morphed into a horrifying plan, exclusively featuring scary, uncertain, unsafe goals.
If this was the total extent of the wrecking ball effect travel has had on my life, I would probably consider it to be an acceptable consequence. After all, I've seen and done some incredible things over the past 6 years. I suppose a tweaked life plan is a small price to pay. But, you see, that's not all.
It's barely even the start.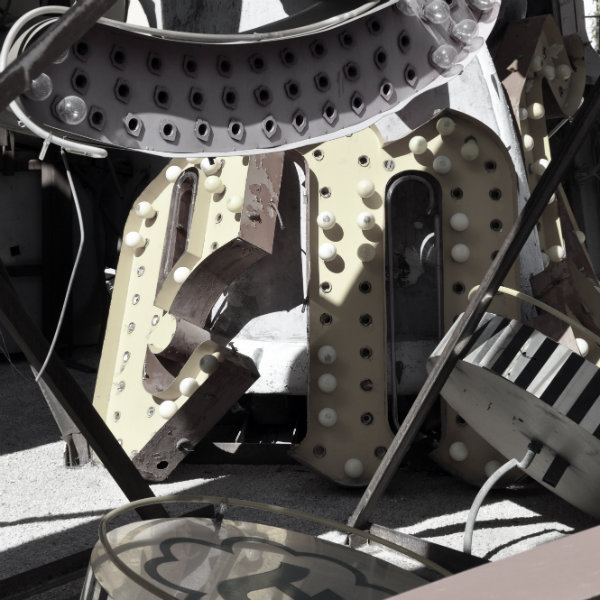 I used to be gifted at saving. Month after month, I'd set money aside for a rainy day; for some unforeseeable event in the future. It was my backup plan for if my real plan went horribly awry and I found myself without that stable, benefit-laden job. Wisdom, as well as savings, now seem to have developed a sense of wanderlust to match my own, because these days they are nowhere to be found. Month after month, instead of saving money, I now book flights, hotels, restaurants. On the (extremely) rare occasion when I see a chunk of money in my bank account I feel anxious, like I'm missing some important experience, and so I book another flight.
I know what you're thinking: money isn't everything. You're right. In fact, all I need to do to reassure myself that my minuscule bank balance is acceptable is to read the famous quote 'Travel is the only thing you buy that makes you richer'. I'm cash poor, but experience rich. "Surely", I hear you ask, "that hasn't ruined your life?" Well, no. It hasn't.
But I'm just getting started.
Travel has caused me to question and test everything I've ever believed. My blind belief in certain ideas, people and theologies has been completely shattered. I still believe many of the things I once did but now, instead of simply accepting something as truth because it's what I was once told, or because my parents believe it, or because I simply don't know any other way, I have to test and examine everything to ensure it really is what I believe.
Trust me when I tell you that this process is hard work.
It's uncomfortable. It's scary. And it's the fault of travel. Or, more specifically, the people I have met and talked to along my journey. Take, for example, my stance on guns. I once vehemently declared, on principle, that I would never shoot a firearm. Then…well…then this happened.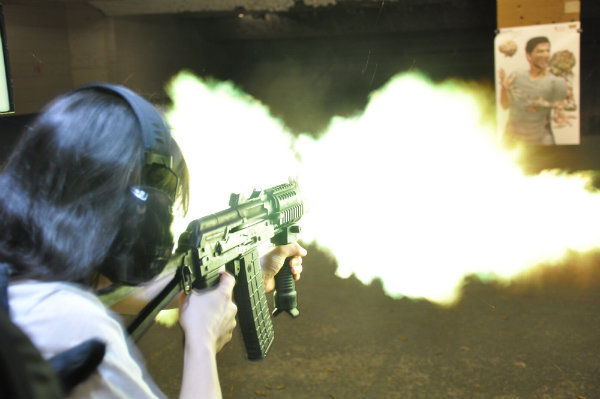 Travel's fault.
The blame also falls entirely on travel for causing me to take unnecessary risks. Before I left Australia, my confidence was pretty low. I mean, I was outgoing and could hold a conversation but I didn't believe my life was headed for any kind of greatness. Being exposed to new experiences and people completely unlike those I knew back home has, to coin a cliché, expanded my horizons. It's given me a bigger picture of what's possible in my life, and now I believe that there's so much more ahead of me than a mediocre job that just pays the bills and offers benefits.
I'm greedy. I want it all, and I'll take risks to get it. There was a time, not so long ago, when I never would have considered the possibility of doing freelance work. Or quitting a stable job in one of the world's biggest and best-known companies for a complete career change. I've now done both, and the risks I've been considering lately have been bolder, brasher, far more terrifying and with much bigger consequences than ever before.
But there's no turning back.
There's no retreat from this ever-expanding life of mine, no chance of going back to the safety of a job I don't really love, or a to-do list comprised of things I once believed I wanted without knowing why. I can no longer follow a belief blindly. I must test it vigorously before accepting it as truth, and I can no longer reject ideas and principles simply because they're unfamiliar and therefore scary. I must move forward, take risks, face my fears and continue making unconventional choices.
You see? Travelling ruined my life.
And I wouldn't have it any other way.
Want to see more posts like this?
Follow me on:
Follow