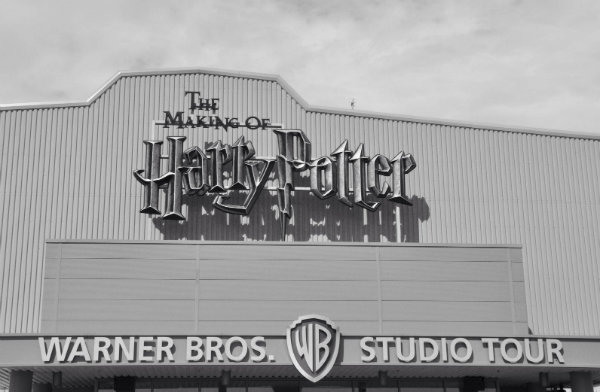 I read the first Harry Potter book when I was 15. It was the summer before my whole family was to move to the UK from Australia for 2 years.
That summer was hot.
We had already moved out of the home we loved and were living in a caravan park along the beach in one of those family cabin things. It had no air conditioning and temperatures soared to around 44 degrees for weeks on end. My days were listlessly spent cooling off in the ocean, walking to a nearby pay phone to call my friends, eating ice cream and reading Harry Potter, which my 11 year old brother had deemed important enough to pack in his suitcase instead of shipping over to our new home. 
I read the first 4 books in a week. I suppose, looking back, I could identify with Harry a little. I was heading into the unknown, to a new culture and a new school with no idea what to expect. Over the ensuing years I anticipated the new books' releases with excitement. I wept – no, that's a lie. I bawled – through the final book as I mourned the end of Harry's incredible journey. 
I know my story isn't unique. Hundreds of millions of Harry Potter fans around the world are proof that so many people from different walks of life connected in some way to these characters and the magical world they inhabited. When Brendan gave me a voucher to visit the Harry Potter studios just outside of London, I was beyond excited to enter this world for myself. I couldn't wait for the chance to see where the films were made, inspect real props and sets and even try butterbeer!
The photos (and video!) below tell more of a story than my words could, but if you want hints and tips for your visit, scroll to the end!
Booking your visit to the Warner Brothers Studio Tour:
One of the main things you need to know is that you must book in advance. The first part of your visit is a guided tour, and these start every half hour so you need to be there before your booked start time. The Making of Harry Potter experience is extremely popular with locals and international tourists alike so it fills up quickly! Book far in advance to avoid disappointment. 
How long does the tour take?
The website suggests 3 hours and although you could take that long if you were really taking your time on every detail, I'd suggest that 2 hours is plenty. After about an hour and a half I'd had enough of the crowds and couldn't wait to leave! As I mentioned, the first part of the tour is guided – this takes around 20 minutes. After that you're free to wander the sets at your leisure. Keep in mind that the crowds mean you may have to queue to get a good look at some displays.
Getting to Warner Brothers Studios:
The studios aren't in central London, which makes sense given their size! The easiest way to get there is to drive, but if you don't have a car, public transport is easy. Catch a train to Watford Junction from London Euston – this takes around 20 minutes. There's a shuttle bus that goes directly from here to the studios (you can't miss it with the Harry Potter pictures plastered all over it), which costs just £2 for a return journey, but you will need the correct change handy. Buses leave every 20 minutes, so keep that in mind when planning your journey as you do need to be at the studios 20 minutes before your tour starts. I always prefer to factor in delay time and arrive early rather than late, flustered and stressed. 
What happens on the Making of Harry Potter tour? 
Obviously I don't want to give everything away – there's an element of magic I won't ruin for you, but there are guided sections and other areas where you can walk around freely. Some parts of the experience are outdoors too…so if the weather's not great, make sure you dress accordingly. 
What should I bring? 
A camera! There are some parts of the tour where photos are prohibited but these are clearly marked. One thing to keep in mind is that the lighting is often low so photos aren't that easy to take. And if you want to shop at the gift store, bring your wallet! A chocolate wand is incredibly tempting…
Would you recommend the Harry Potter tour? 
Absolutely! Harry Potter fans will love this experience- you can see, touch and sometimes interact with real props and parts of the film sets. It's so cool! As someone who's not a fan of crowds, it was a little too busy for my liking but the tour is popular for good reason. Ultimately, it's a fun day out and I highly recommend it to any fans of the Harry Potter books or films.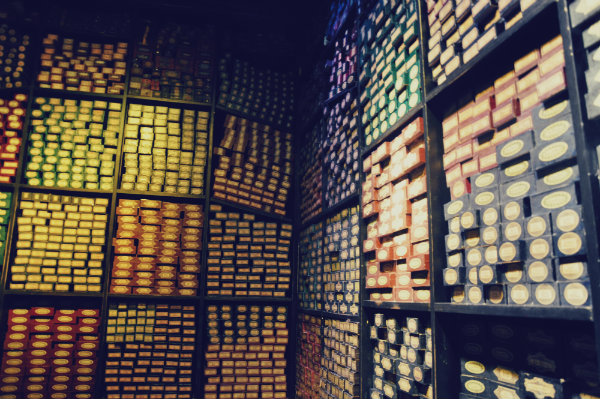 PS – try the butterbeer!
Want to see more posts like this?
Follow me on:
Follow