One of the most common questions about cruising is 'will I gain weight on my cruise?'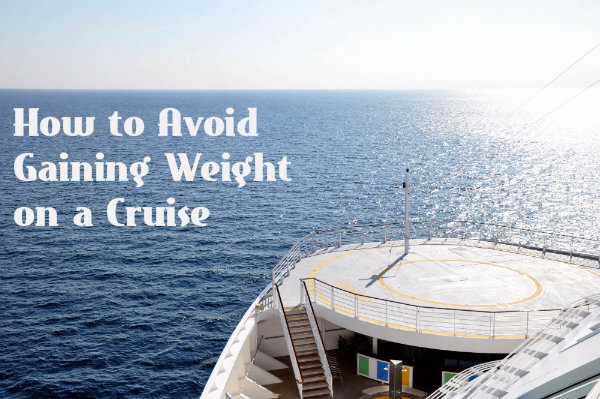 The short answer is: it's totally up to you! If you're a foodie like I am it's almost impossible to resist the veritable smorgasbord of delicious food available at any time of day or night (lobster? Steak? Cheese? Chocolate soufflé? Don't mind if I do). However, if the only excess baggage you plan to bring home is a souvenir, here are a few simple ways to avoid gaining weight on a cruise:
Stay fit!
The gym: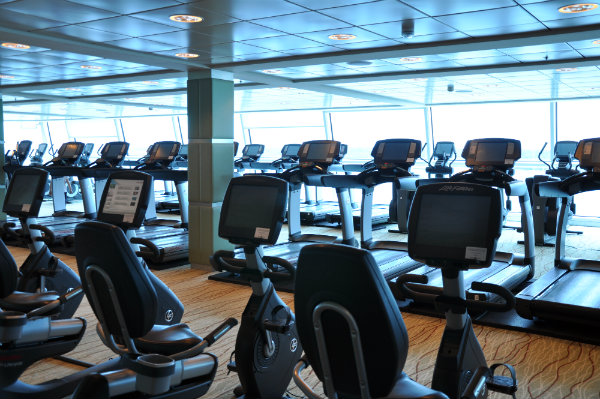 Most cruise ships have a gym on board, and more often than not the equipment faces the ocean, which means you'll probably never find a workout spot with a better view. Make the most of early mornings, sunsets and sea days to hit the gym.
Outdoor fitness: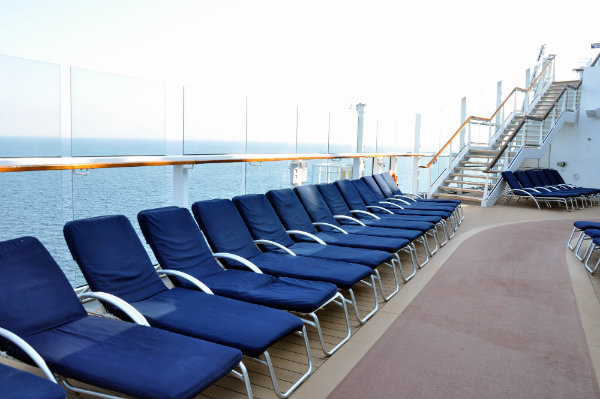 Both of the Celebrity ships I've cruised on have featured a running track on the top deck, which is something I think all cruise ships should have. If you're not really into being stuck indoors at the gym, this is another way to get a workout with a view. On Celebrity Equinox, 8 laps of the track takes you 1 mile.
Expert tip: run early in the morning to avoid the crowds on the deck later.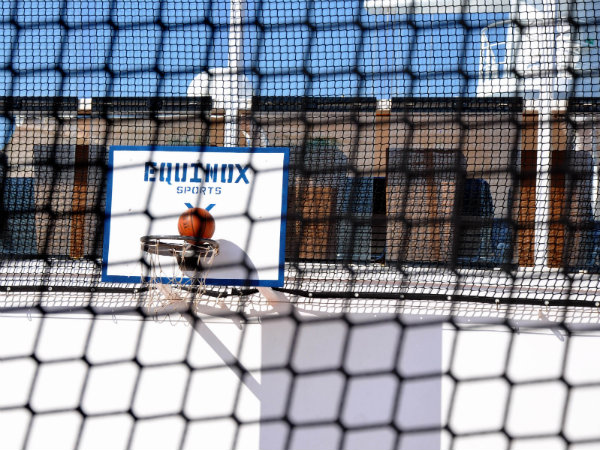 Running isn't the only outdoor activity you can try on board. Classes are available multiple times a day; some of which are in the gym but some, like outdoor spin class, take place on the deck. There's also a basketball court on Celebrity Equinox, which is a fun way to keep up your on-board fitness!
Take the stairs: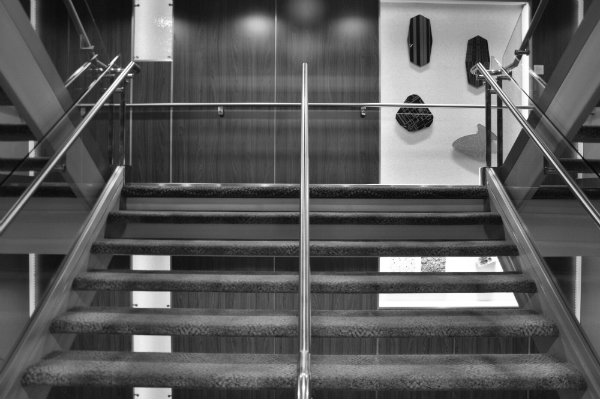 Cruise ships are huge, with loads of decks to explore. It's tempting to take the elevator, but simply choosing the stairs instead can have a big impact on your level of activity for the day. The bonus is, if you're on a Celebrity ship the staircases are an art gallery of sorts, with interesting pieces adorning the landings. Taking the stairs feels like a treat, and a healthy one at that!
Use your shore time actively:
Depending where you stop along your cruise, there may be a good chance to get fit while you see a new destination. If you're selecting a shore excursion, choose one with a moderate to high level of activity. If you don't opt for an organised tour, spend your time walking as much as you can; it's the best way to explore a new place, and you'll be surprised how far you go. On a recent day in Istanbul, Suzanne was tracking our steps with a pedometer and by the end of the afternoon we'd done over 21,000!
Eat well!
Choose healthier options: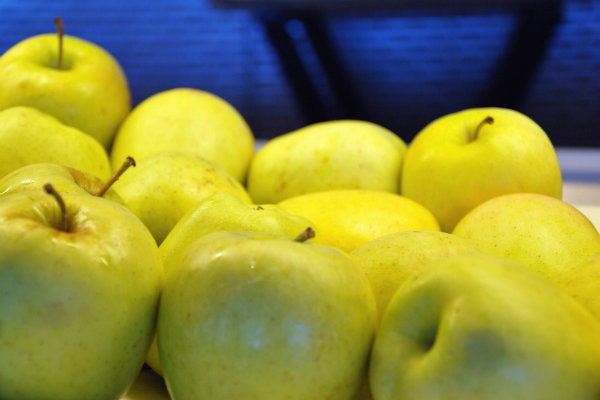 Just because there is food available on a cruise 24/7 doesn't mean you need to eat it all (although trust me, I was tempted). Whether you're in the casual dining areas, the main dining room or the specialty restaurants there are healthy options available. If you're not sure, just ask your waiter as they're extremely knowledgeable in the ship's food choices.
Portion size:
As well as choosing healthy options, go for small portions and follow the 20 minute rule: if you're still hungry 20 minutes after eating, go back for a little more. If not, stop there and don't get seconds. You have a long time on board to try everything on offer, so resist the temptation to try everything at once!
Specialty dining: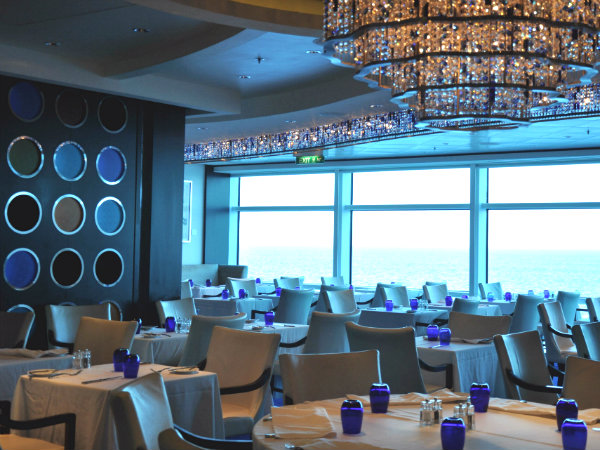 If you can't trust yourself to choose better menu options and serve yourself smaller portions, eat at one of the on-board restaurants designed for a lighter meal. On Celebrity Equinox, Aqua Spa Café  is located in the Solarium and offers salads and small main meals as well as smoothies and yoghurt parfaits. This is the perfect breakfast or lunch option, or a great post-workout pick me up.
The other option is for guests who have booked an Aqua Class package with Celebrity. This package offers access to the relaxing Persian Garden, upgraded room amenities and exclusive access to Blu, a specialty restaurant serving delicious, light dishes in a luxurious setting. Nibble vegetables with hummus instead of bread, and indulge in desserts which, despite containing no added sugar, are still truly decadent.
Order your breakfast:
Having breakfast in your room may seem like an indulgence, but you can order at times when you're not hungry (like when you get back to your room after dinner) so you're not tempted in the morning when your stomach is rumbling and you're surrounded by hundreds of options. Order something light and enjoy it on your balcony; it'll feel like a treat but it's actually a smarter option.
Want to see more posts like this?
Follow me on:
Follow