by Brendan Croft
When people ask me to name my favourite place I've travelled to, I cannot help but mention Lake Tahoe. For me, this place is the epitome of all things I love about a travel destination. The tranquil and relaxing setting of the lake and surrounding mountain ranges are paired with endless amounts of activities and nightlife, which is a heavenly combination.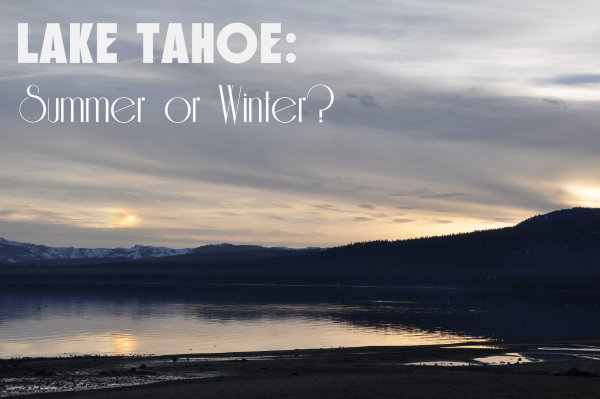 The big question I am always asked is whether I prefer the summer or winter in Lake Tahoe. This may sound like an odd thing to ask, but this is one of the very few destinations in the world that will give you a completely opposite experience in both seasons. In the name of research, I have been there to experience both seasons, and here's what each one has to offer:
Winter in Lake Tahoe:
Lake Tahoe is littered with ski resorts. People always seem surprised when I tell them it's probably my favourite place to ski because it's in California, the State of sunshine and beaches. But Tahoe is home to a multitude of world famous ski resorts all within 40 mins of each other and just a few hours from San Francisco. In winter you can ski or snowboard, as well as partaking in a multitude of other winter activities. My favourite resort is Squaw Valley / Alpine Meadows on the North Lake. It's a good all-round resort with some super challenging terrain thrown in.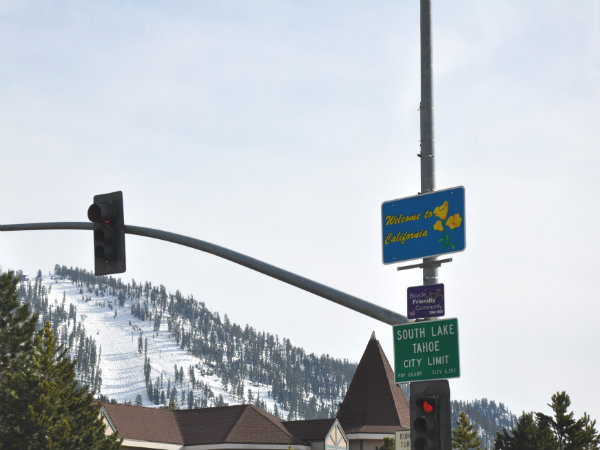 Heavenly, which is probably the Lake's best-known resort, is situated on the State line of California and Nevada. This creates an interesting dynamic with 24-hour casinos and the craziness of Nevada contrasted by a relaxed, chilled out California vibe literally separated by a street. Heavenly offers the novelty of skiing in both states, and you'll be rewarded with some magnificent views from the top of the mountain: the lake surround by snow-capped mountains one side and seemingly endless, flat desert on the other.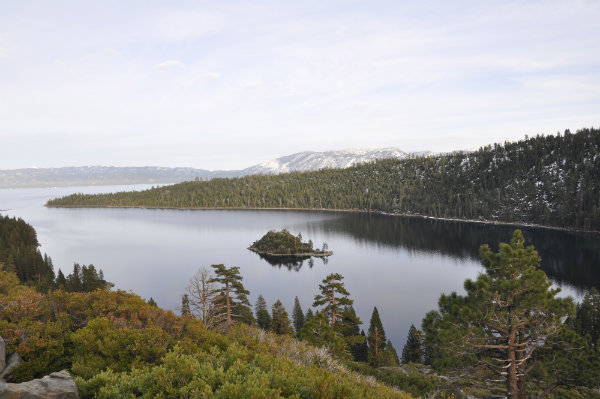 Lake Tahoe during summer:
Long, warm days spent relaxing on the Lake's beaches or playing in the crystal clear water are amazing!
While the water tends to stay pretty cool throughout the summer months, it is refreshing taking a dip, trying some stand up paddle boarding or water skiing across the top of the sapphire blue water. Driving around to some of the viewpoints that are located on the Lake is a great way to spend a day. I love the drive on the south west shore to Emerald Bay. This secluded bay is picture perfect and it really captures some of the true beauty of Lake Tahoe.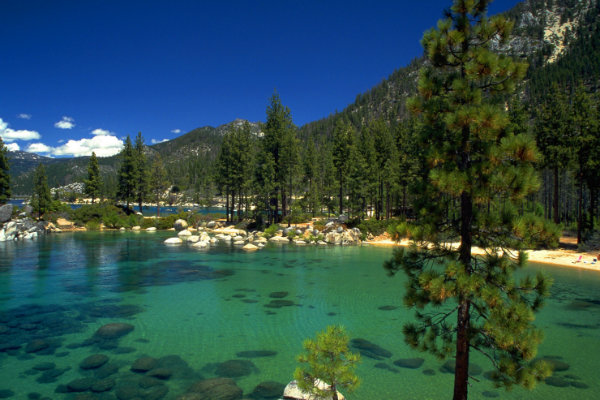 Image Source: Wikimedia
In summer the ski resorts of winter flip to their summer schedule which generally includes hiking and mountain biking. For me, Northstar on the northern side of the Lake is the place to go and test your skills hurtling down the mountain on two wheels.
In all honesty, I find it hard to decide which season I prefer. They are both so different and so beautiful in both seasons but if you love skiing and all things snow sports related, Lake Tahoe in winter is a destination that MUST be on your bucket list. If you prefer summer, head up and check this place out…I guarantee that the only thing you will be disappointed about is having to leave!
Want to see more posts like this?
Follow me on:
Follow