As I've mentioned before, destinations are one of my favourite parts of a cruise. Having just a day (or a few hours) in a new place means you need to make the most of your time to see and do what you can without exhausting yourself. Instead of trying to tick off loads of sights, I try to stick to one or two attractions and I spend the rest of my time walking, absorbing the atmosphere and, of course, sampling local food. If you're not sure how to maximise your time on shore, here are a few resources to help you explore a new destination with confidence!
What to pack for a cruise shore day:
Aside from the obvious items you'd take (camera, money and your SeaPass), here are a few things to pack in your day bag: water is a must, as sometimes it's hard to find while you're walking around and you'll dehydrate quickly in a hot destination. It's always a good idea to pack swimming gear too, because you never know when the opportunity to jump into a beautiful pool or ocean will present itself. Pack a pair of comfy, flat shoes (these FlopZ come in their own bag so you won't get your other stuff dirty) for beach walks or in case you end up with blisters. And finally, stay sun smart, stylish travellers! Sunglasses, hat and sunscreen should always be in your bag.
1. Sunglasses / 2. Monsoon Tote Bag / 3. FlopZ flip flops / 4. Water / 5. Braided Fedora / 6. Supernova Galaxy Bikini / 7. Sunscreen
Best posts about cruise shore days:
This is a great guide that helps you to decide whether to choose a ship-planned shore excursion or to explore a destination independently.
The Tender Port, by Cruise Miss
Did you know? At some ports, there isn't enough space for all of the cruise ships that come in. This means that some ships have to drop anchor (do cruise ships 'drop anchor'?) a little way out to sea and passengers are shuttled to and from the ship in what's called a tender. This is a little guide on what to expect from a tender port experience.
How to experience Istanbul as a cruise destination in just a few hours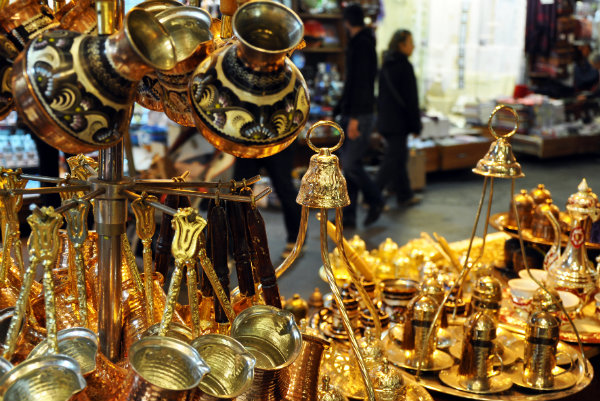 I wrote this post last year after a 6-hour cruise stop in Istanbul. I still can't believe how much I saw and did in such a short time!
Cruise Destinations: a video
Celebrity Cruises created this video after the Destination Bloggers returned from our cruises last year. It gives you a great idea of the kinds of things you can see and do when you're spending time ashore!
*Just letting you know: FlopZ generously provided me with a pair of flip flops to write about, but my writing and my opinions, as ever, are all mine.
Want to see more posts like this?
Follow me on:
Follow