If you have any plans to visit Cape Town, make sure you pack your workout gear.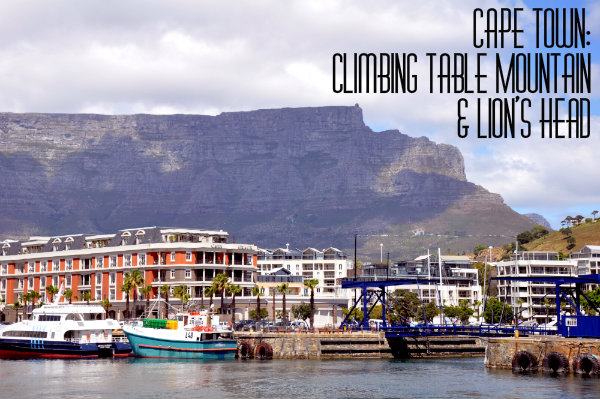 Table Mountain is the icon of Cape Town. It looms above the South African city as if to protect it, and from everywhere in and around the city you'll find it peeking out from behind a building here or majestically rising above the skyline there; ever present, ever spectacular. From the top of the mountain the views across the city and over the ocean to Robben Island and beyond are breathtaking. Hundreds of thousands of visitors take the cable car to the top each year, and although it's definitely an experience to add to your bucket list, the most rewarding way to get to the top of Table Mountain is to climb.
When I was in Cape Town recently I finally mustered the courage, after taking the cable car on countless occasions, to embark on the daunting climb up Platteklip Gorge…and then went on to hike up neighbouring Lion's Head a couple of days later. I filmed both climbs, which you can see here – and below I've written in more detail how you can climb Table Mountain and Lion's Head on your visit to Cape Town.
Climbing Table Mountain: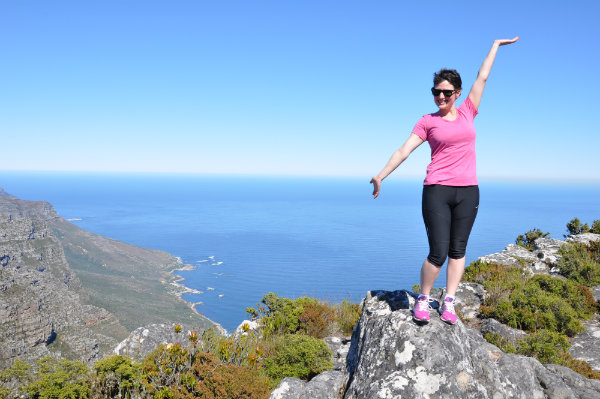 There are a number of routes to get to the top of Table Mountain. I chose Platteklip Gorge, which is the most direct and easily accessible route from the city. The below recommendations are for this trail:
How to get there: When you drive up to the cable car station, keep going for a couple of kilometres and try to find a parking space on the side of the road. The hike is well marked, so as long as you find the starting point the rest is (relatively) easy.
When to go: Climbing early is a good idea for a number of reasons. Firstly, if it's a nice day you won't be the only one to think of doing this hike, so arriving early means you'll find parking more easily. If you're climbing in the summer it can get very hot even in the morning, so beating the heat of the day is advisable!
What to take: There's no water along the way so take some with you, and don't forget some good sun protection. It can be quite a few degrees cooler at the top of the mountain, so pack a jumper for the top, and make sure you have money for refreshments and to take the cable car back down (the one-way journey is just over R100). Of course, you could climb down again but why would you, when you can get in a revolving cable car for a swift journey and 360 degree views of the mountain you just conquered and the city it towers over?!
Climbing Lion's Head: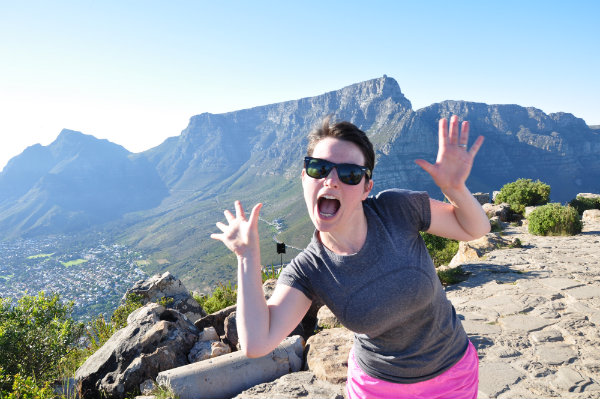 Although I have climbed Lion's Head before and always thought of Table Mountain as the huge challenge, after hiking up both in a matter of days, I discovered that not only did I prefer the Lion's Head climb, but it was also way more challenging! The view from the top is better, the route is more interesting and it's just a more memorable hike. If you have to choose just one, pick Lion's Head – but if you do have time, do both and let me know what you think!
How to get there: When you drive towards the mountains, you'll see signs for Lion's Head and Signal Hill – follow these signs and park in the parking bays at the foot of the Lion's Head hiking trail. Again, it's well-signed so getting lost isn't really an option.
When to go: Sunrise and sunset are the best times to climb Lion's Head as you'll get the most breathtaking views of the city. Or, for the more adventurous among us, follow the crowds at full moon for a night hike with a difference!
What to take: There's no water along the way, or at the top, so don't even think about climbing without some liquids on you. Sun protection is also a must, and if you're hiking at sunset or full moon, bring a headlamp or torch with you to find your way back down safely.
Oh, and it should go without saying, but for both of these climbs, don't forget your camera!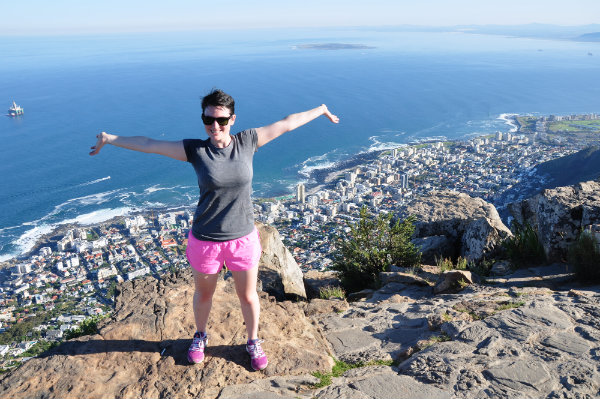 Want to see more posts like this?
Follow me on:
Follow