When I first moved to London one of the things I was most looking forward to was playing in the snow all winter. Locals would laugh at me when I talked about my love of snow, but I just thought it was because they were bored by it, or hated the inconvenience. I'm pretty sure there are a number of other antipodeans out there who thought the same thing as I did, and who were equally disappointed when the cold only produced freezing rain, with no sign of the white, fluffy powder we were dreaming about.
In truth, I still love the colder months in London in spite of the snow shortage. Some of my favourite activities can only be enjoyed in winter, like outdoor ice skating and sipping mulled wine, snugly wrapped in blankets and listening to Christmas carols. But despite coming to terms with London's lack of snow it's still something I miss each year. When I lived in Canada I would crunch through snow, have snow fights, slide down hills on homemade sleds, build snowmen…oh, and snowboard.
I recently hung up my snowboarding boots in favour of skiing (you can read about that little adventure here), but it's been almost a year since I even saw snow and lately I've found myself craving a chance to get onto the slopes and practice a little more skiing…followed, of course, by a little bit of après-ski indulgence.
Weirdly, although I've skied and boarded in Australia, Canada, the USA and even Finnish Lapland, I've never been to a traditional European ski resort. There are so many beautiful, quaint and impressive ski areas almost on my doorstep that it seems a shame I've never spent time exploring them. I intend to rectify that as soon as I can, and when I do, I hope it'll be to one of these three regions:
Sella Ronda, Italy
A holiday to Italy is probably 90% about the food and 10% about everything else. Am I right? Sella Ronda in the Italian Dolomites is a giant loop of skiable terrain, but more importantly, it's a foodie's paradise. As you make your way around this spectacular circuit you'll be able to enjoy the best of Italian cuisine, including a Michelin-star restaurant and little huts dotting the mountains that offer traditional food from this region of Italy, like pasta, game meat and local wines. Heavenly.
St Anton, Austria
I've never been to Austria. Weird, because I know I'll love it. St Anton is a resort that's renowned for its charming village and great skiing, but it's also known as the après-ski capital of the Alps. It's home to famous bars such as Mooserwirt (where dancing on tables is encouraged) and Bar Cuba, which caters to those more keen on a cocktails in a warm setting than beer midway down the slopes. Although I'm no partier, I'm also not a serious skier which means this destination is the perfect mix of snow activities and entertainment.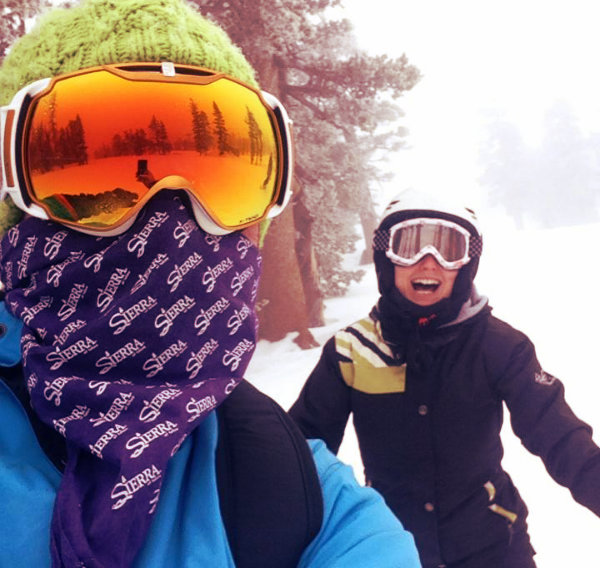 Alpe d'Huez, France
It's not the longest black run in Europe that makes me want to visit this resort. The main reason (no surprises here) is so I can eat tartiflette, a genius invention found in the French Alps that's made with potato, bacon and reblochon cheese. I'm also partial to raclette which, although technically Swiss, is commonly found in this area of France. Starring oozings of melted cheese scraped onto potatoes, pickles and cured meats, it's the perfect reward for a day on the slopes. As well as the food, Alpe d'Huez has a special place in my heart because it's where I watched my husband cycle his first Étape du Tour. Having seen this beautiful destination in summer, I'm dying to experience it in winter too.
Have you been skiing in Europe? Which resort is your favourite? For more details on these ski destinations and more, take a look at the range of ski holidays over at cosmos.co.uk.
Just letting you know: This post is sponsored by Cosmos, but all words and opinions are my own.
Want to see more posts like this?
Follow me on:
Follow