Hello November! The cold weather hasn't quite hit us here in London yet (which, trust me, I am not complaining about) but the wintery festivities are almost upon us – the Oxford Street lights get switched on this week, which signals the unofficial start of the Christmas season and this week also marks Guy Fawkes Night, sometimes called Bonfire Night. It's a chance to drink mulled wine, watch fireworks and hang out with friends.
What to wear on Bonfire Night
Even though it's warm for this time of year, the nights are still chilly so it's best to be a little snug. Gloves, a hat and a woolly jumper are just what you'll need…for Bonfire Night and pretty much the rest of the season!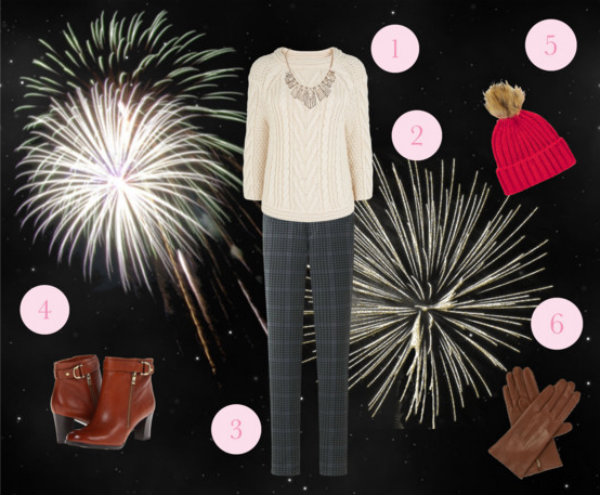 1. Art Deco gold necklace / 2. Cable knit jumper / 3. Tartan print trousers / 4. Ankle boots / 5. Pom pom beanie / 6. Silk lined leather gloves
Best blog posts about Bonfire Night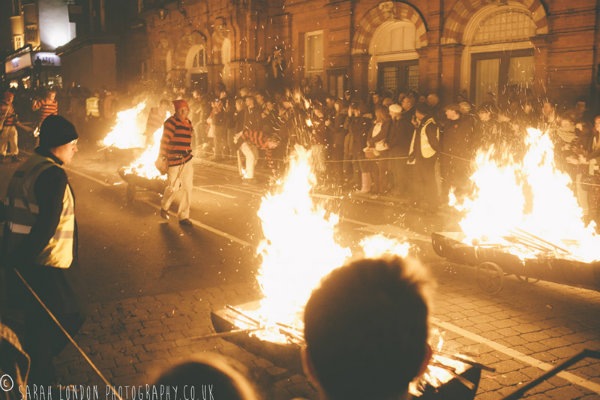 The town of Lewes has been host to the UK's biggest Guy Fawkes Day celebration since 1795, complete with a burning procession and fireworks. These photos are incredible – and a little terrifying!
A great guide to the best places in London to celebrate Bonfire Night in style!
Guy Fawkes night is definitely one of the strangest British traditions, centred around a plot to blow up the Houses of Parliament in 1605. Check out these ten facts about Guy Fawkes to learn a little more about how this celebration was born.
Are you going to Bonfire Night this year?
Want to see more posts like this?
Follow me on:
Follow