I am obsessed with France.
If you don't believe me, take a look here. Or here. Or even here.
Now that you're convinced, let's talk about my Francophilia for a second.
Perhaps it began when I visited Paris for the first time, at the tender age of 15. Maybe it developed after a few more trips with a boyfriend, then my husband, then my best friend, then my family. But I think I really fell head over heels after my first Tour de France experience, when I got to taste food from all over the country, sip 2 Euro red wine that tasted better than most of the fancy (or so I thought) bottles I'd bought in the past. I had the chance to practice my terrible French, to admire the countryside, to seek out street art.
Allow me to interrupt your French daydreaming for a second to steer your thoughts to an entirely different country.
Canada.
It's another destination I fell in love with, although unlike my star-struck French affair, I was slowly wooed by Canada. I moved there in 2008 and wasn't convinced at first. By the time I left in 2010 I was smitten, and since leaving I realise more and more what an incredible country it is. I only wish I'd got to see more of it.
Bear with me – I'm about to get to my point.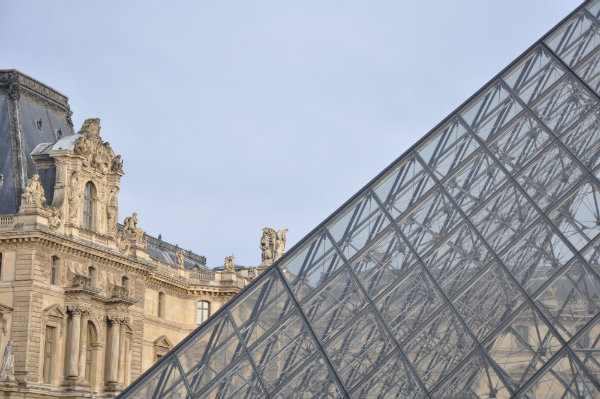 As this post goes live, I will be somewhere in the middle of the air, travelling to Montréal where my mission will be this: finding France on the other side of the world, thanks to Air France who are generously flying me there so my French experience will begin before I even leave London.
From South-East Asia to Africa and the Americas, the influence of the French has long since extended past the borders of France, and in some of these far-flung destinations the French language and culture has continued and thrived, taking on elements of the local culture and evolving into an exciting mix of the traditional and the modern. I will be visiting both Montréal and Québec City to find out what this culture looks like, and to see how much of the France I know and love can be found in Canada – another destination I adore.
I expect I'll be eating a lot of cheese, possibly nibbling some croissants and most definitely getting embarrassed by my poor grasp of the French language, but I hope to discover some new traditions and delicacies there too.
I'll be updating you on social media while I'm away so be sure to follow me on Twitter, Facebook & Instagram – and let me know if you have any tips or questions for me while I'm out finding France on the other side of the world.
Want to see more posts like this?
Follow me on:
Follow