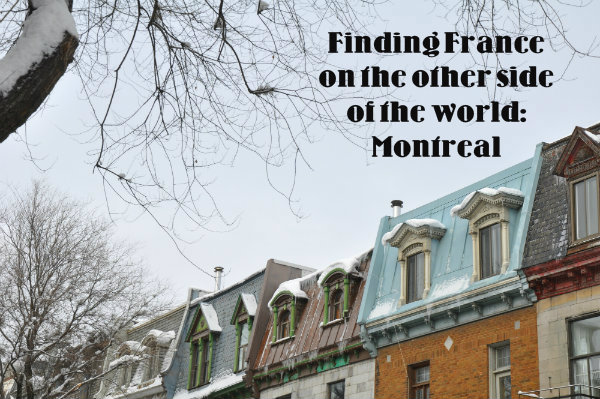 The city of Montréal is undeniably Canadian. And yet, it's also unmistakably French.

Trudging through the snowy streets, I peered through the window of a quaint French bistro that served onion soup and steak frites, while wafting from next door were the enticing aromas of coffee and donuts from Canadian icon Tim Horton's. Walking through Montréal is a series of contrasts: in some moments you'll find it hard to believe that you're thousands of miles from Europe and then, in a second, you'll see something so modern or so Canadian that you'll be swiftly reminded of where you actually are.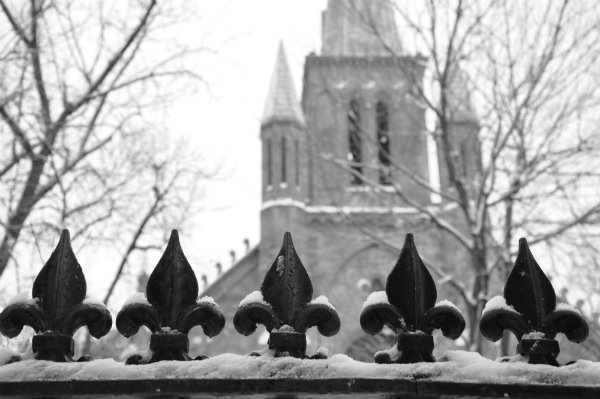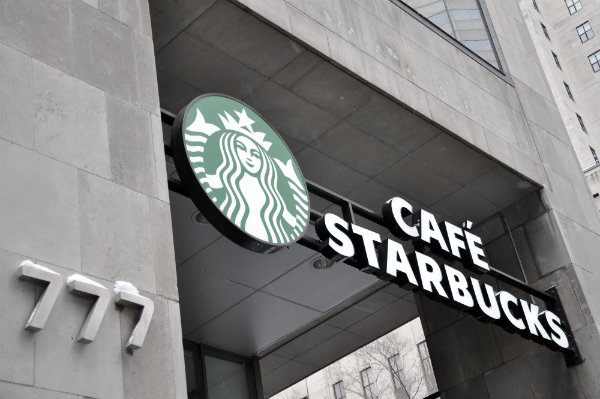 Getting there
My French immersion began long before I landed in Montréal. After a short hop to Paris I boarded my Air France flight to the sound of a cheery 'Bon voyage Madame Croft', which made me beam from ear to ear.
Champagne was served after take-off in economy and French glamour could be found in the little details, like the stewardesses' scarves and the patterned pillows we slept on. In-flight announcements were made in French before English, and upon landing it was clear from the 'Bienvenue au Canada' signs that French really is the preferred language in these parts. It's Canada, but not as I knew it.
The language
It's easy enough to get by with limited French, or indeed none at all, but the predominant language is well and truly French. Unlike in France where basic attempts at the language are often met with scorn and mock incomprehension, in Montréal your efforts are appreciated. I was asked three times in one day if I am French (which made me almost as happy as when people tell me I look like Zooey Deschanel) because I pronounced Montréal correctly, i.e. "Morrie-al" rather than "Mon-tree-all".
Where to stay
When you think about something having French characteristics, your mind will probably conjure words such as 'elegant' and 'sophisticated', and that's exactly how I'd describe the Fairmont Queen Elizabeth in Montréal. The hotel's location is ideal for exploring (you don't even have to go outside for miles, thanks to the city's underground tunnel network) and at the end of a day in the cold, getting my feet wet in the slushy, almost-thawed snow there was nowhere I'd rather have rested my head at night.
What to see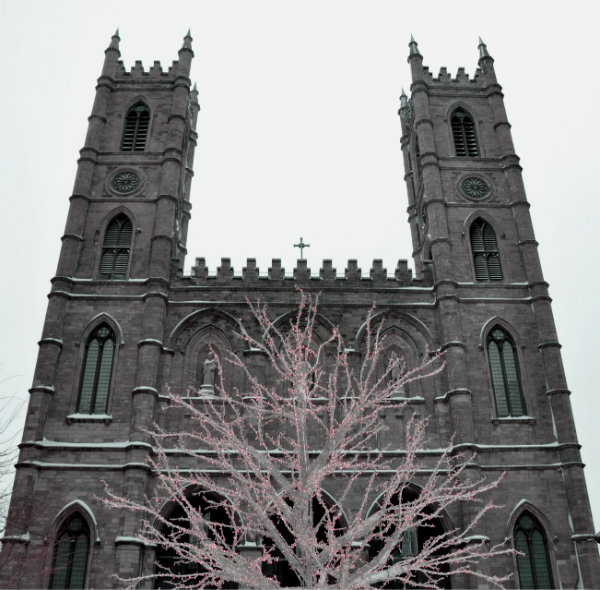 It's not just the language that's French. The architecture is in some places modern, big-city minimalism, and at other times quaintly European. I spent a few hours wandering around Montréal's Historic City Centre, starting with the infamous Notre-Dame cathedral which, although not as imposing as its Parisian namesake from the outside, has a breathtaking interior. It's worth spending a good amount of time here, not only because every inch of the church is brilliantly ornate, but because it's also a warm respite from the chilly weather outside.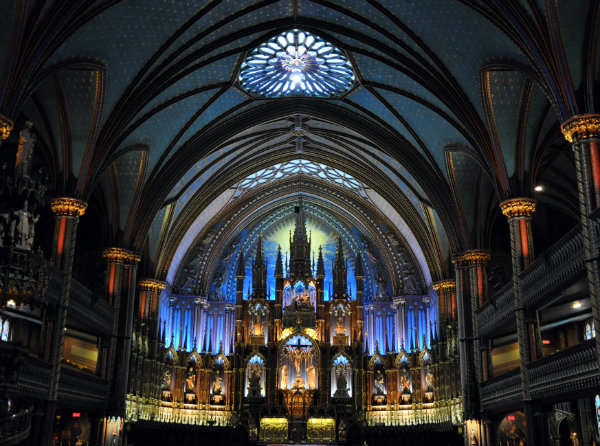 After the cathedral I discovered Montréal's Hôtel de Ville (town hall) which looks like it's been transported directly from some French village – and, being as obsessed with Christmas as I am, I was suitably impressed with the display outside.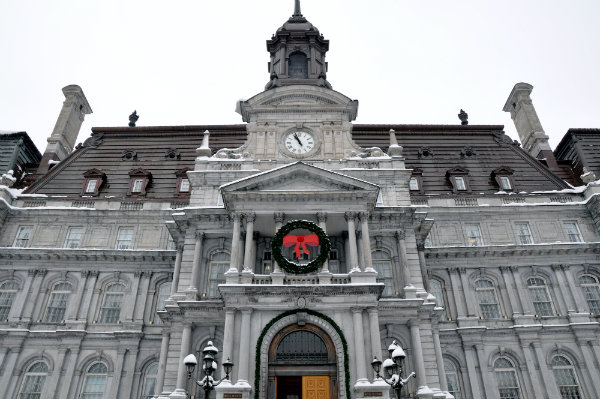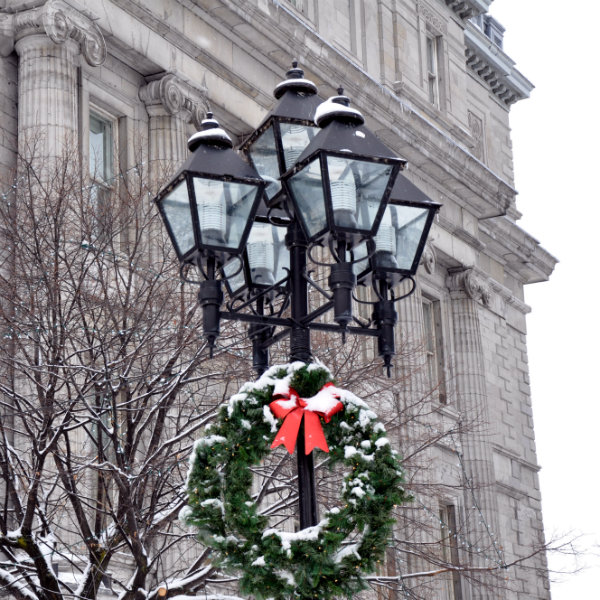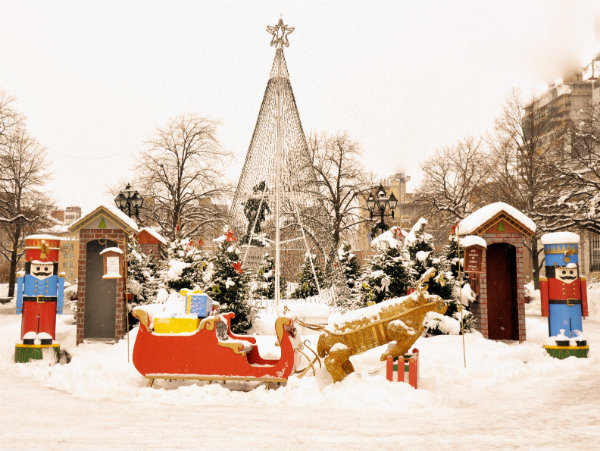 From here I walked to the Latin Quarter, a vibrant area of Montréal dotted with eclectic boutiques, street art making statements and restaurants serving food from all over the world. The architecture is quaint and colourful, although it doesn't exactly ooze France.
What to eat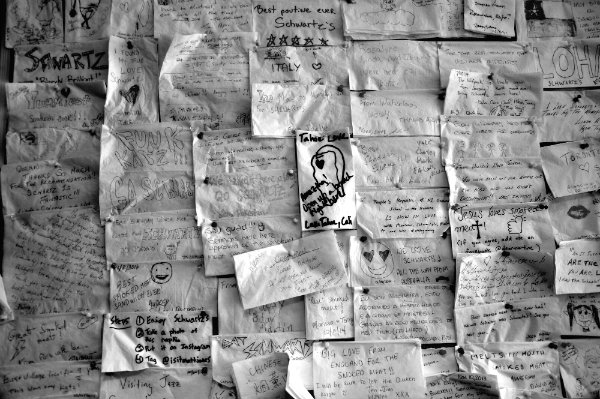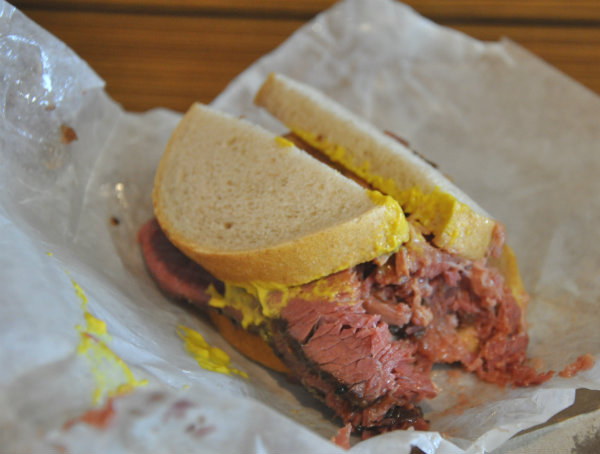 All of my France-hunting had my stomach grumbling so I hiked up Boulevard Saint-Laurent in search of legendary Montréal institution Schwartz's for one of their famous smoked meat sandwiches. The napkins pinned to the wall, signed by satisfied customers from all over the world were promising, as was the queue out the door. The bread was merely a garnish for the huge pile of peppered meat and mustard that appeared when I unwrapped the greaseproof paper. It wasn't pretty, but it sure was delicious. Once again, I'm not sure how French it was, but it also wasn't typically Canadian.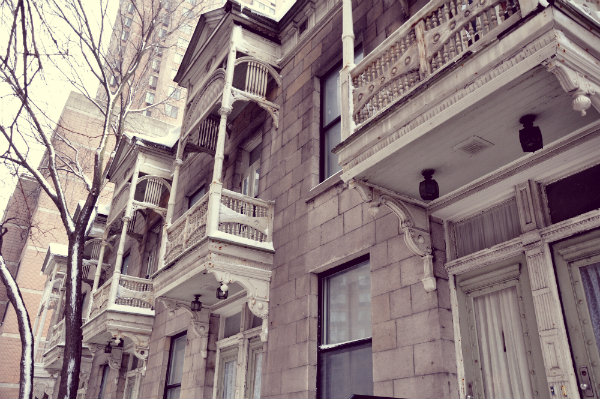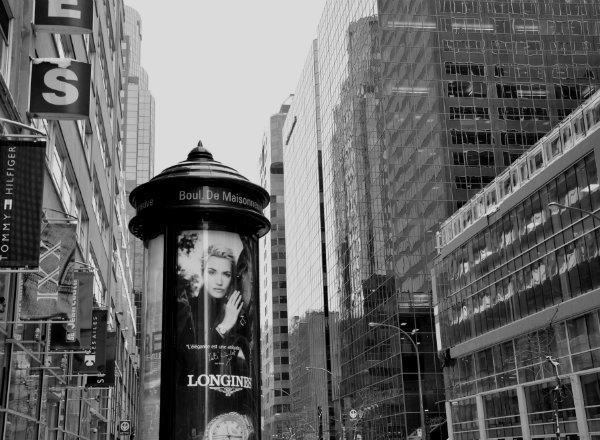 And that's the beauty of Montréal – it's not quite Canadian, not quite French, and yet it's also a satisfying serving of both.
Thank you very much for sending through the link – will add it to my coverage tracker. In terms of a factbox I mean something along the lines of:
* Just letting you know: I flew to Montreal as a guest of Air France after a quick stopover in their central hub: Charles de Gaulle Airport. I am very grateful that Air France generously offered me return flights in exchange for an honest review, but all words and opinions are, as ever, my own. If you'd also like to find France on the other side of the world, Air France UK flies twice a day from London Heathrow to Montreal, with return flights starting from £532.
Want to see more posts like this?
Follow me on:
Follow