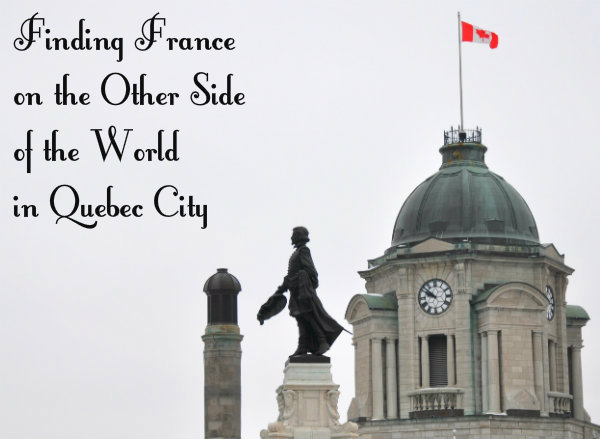 I thought I'd already found France on the other side of the world, but after my first glimpse of Quebec City, Montréal seemed positively Canadian. The cities are separated by a mere three hour train journey, but they feel like they're worlds apart. Arriving in Quebec City felt like I'd stepped not only back in time but across the ocean to a quaint European village, too.

The hotel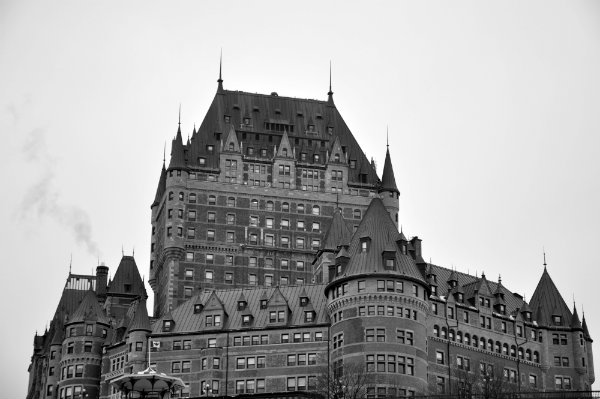 It would be a mistake for me not to start this post by talking about the hotel. And yes, I do mean the hotel: Fairmont Le Château Frontenac. If the walls that circle the UNESCO world heritage Old City are the crown of Quebec, this hotel is surely the jewel that steals all of the attention, and rightly so. Set at the very top of the hill in plain sight throughout the city, it's like a setting of an old Disney movie, complete with turrets and grand, arched entryways.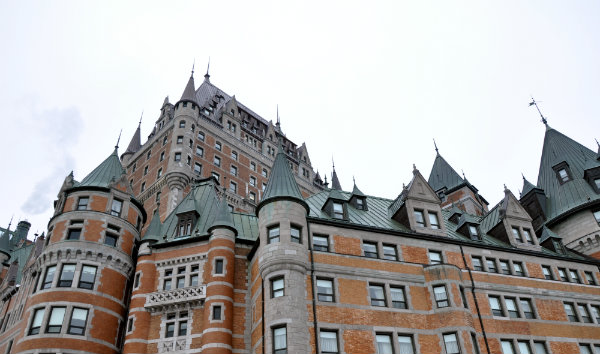 Unlike Disneyland, Carcassonne or Neuschwanstein, this enchanting castle is one that you can actually sleep in. And yes, doing so will make you feel like a princess. Waking up and surveying the kingdom stretching out before you from your luxurious room is one of the most memorable ways to start your day in a new destination. The hotel offers everything you would expect from a fairytale castle, from gold elevators to chic bars and mouthwatering food. I'll admit, it was difficult to leave my palatial home away from home, but knowing what awaited me was enough to get me out and exploring the beauty of Quebec City.
The architecture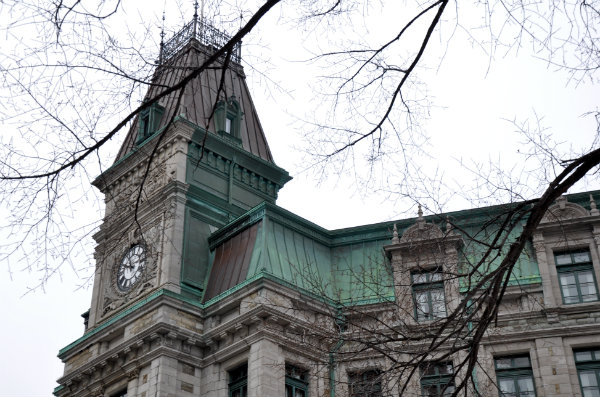 It's. So. French.
There were moments I genuinely felt like I was in France. Unlike Montréal, which was part big-city, part Parisian charm, Quebec is reminiscent of a village that's tucked away somewhere in the French countryside, just begging to be discovered and enjoyed. Rather than attempting to describe the buildings, the furniture, the decorations…I'll just let you browse the rest of my pictures so you can see for yourself: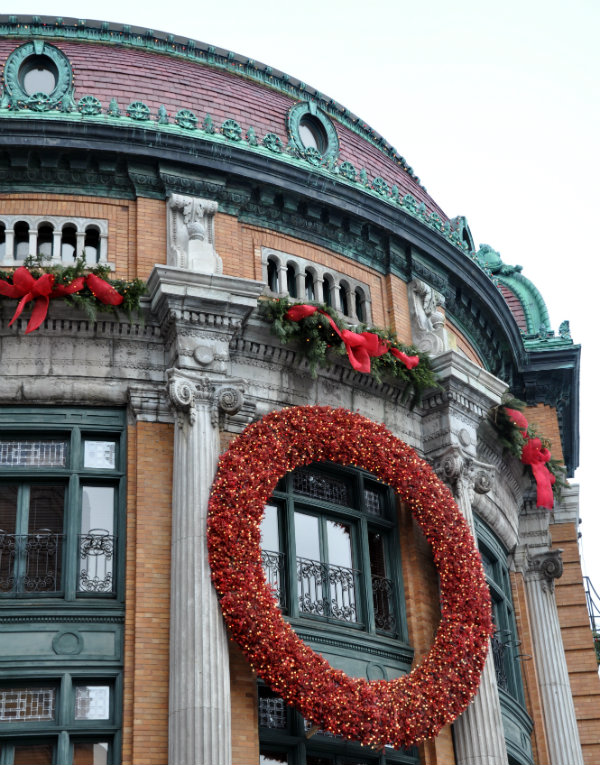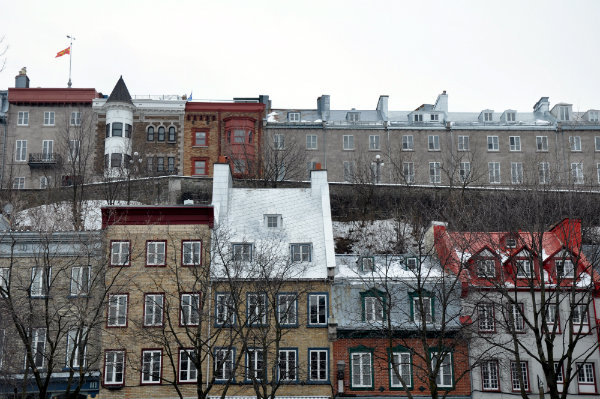 The food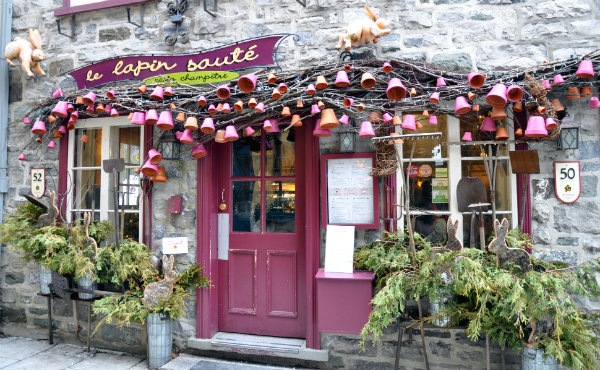 You'll recall that my standout meal in Montréal was a smoked meat sandwich that was both exceptionally tasty and not particularly French. I was determined to find French cuisine on the other side of the world, so I visited Le Lapin Sauté, which I'd read was a traditionally French bistro located at the foot of the castle.
Once I saw the menu though, I couldn't help myself. I ordered the poutine, which is a dish of chips, cheese curds and gravy that originated in Quebec. It's French-Canadian, but I made sure I was getting a bit more of France on my plate by choosing the poutine topped with slow cooked rabbit and wholegrain mustard. It was delicious, and whether it was traditionally French or not I'd order it again, tout de suite.
Later, back in my castle (OK, hotel) I ordered a cheese plate to enjoy while I marvelled at the sweeping view. It was probably the most French dish I ate while I was on the other side of the world, and it was every bit as incredible as the cheese I've eaten on my travels through France.
Nothing beats French cheese; am I right?!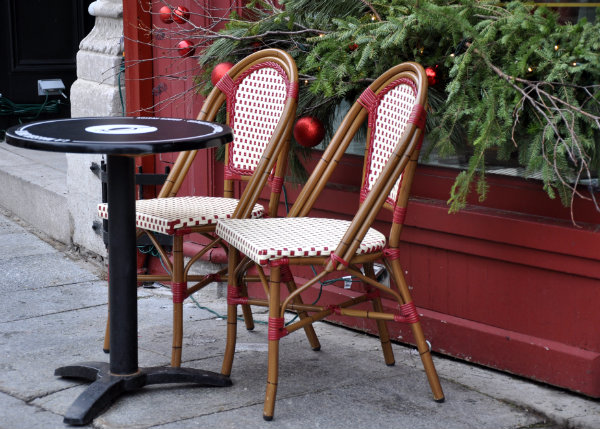 The shopping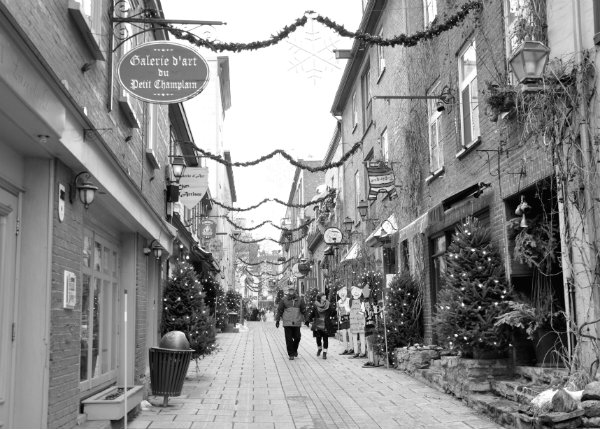 Shopping in Quebec is, like everything else in the city: quaint. Head down the steep steps from Fairmont Le Château Frontenac to find Rue de Petit Champlain, a tiny paved street lined with boutiques, restaurants and souvenir stores.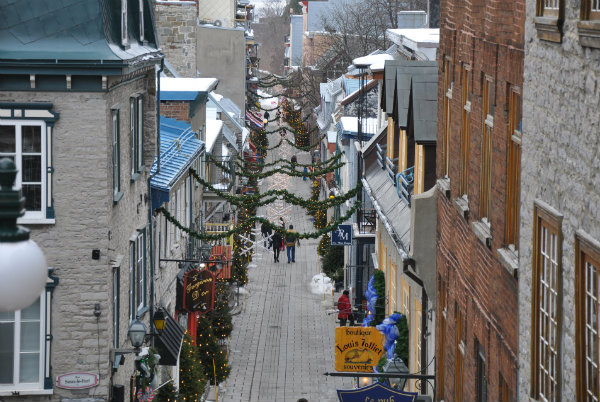 If it's local flavour you're looking for, head to the port to browse Marché du Vieux-Port de Québec, a food market bursting with produce, cheese, maple syrup and Canadian ice wine.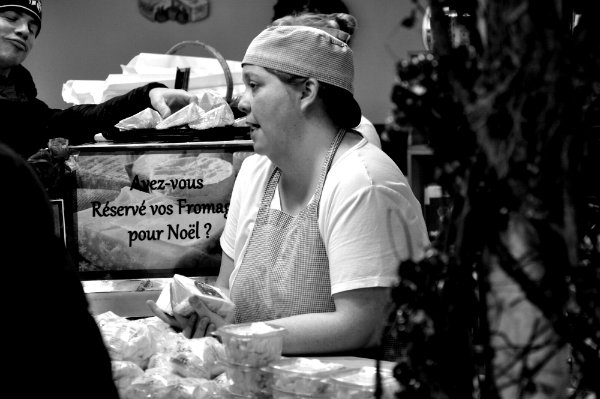 From the buildings to the food, the shopping to the castle, Quebec City screams France. Aside from a few Canadian flags splashed across the sky from flagpoles here and there, there's hardly any trace of Canada in this magical city. I arrived in Canada to find France on the other side of the world, and I well and truly found it in Quebec City.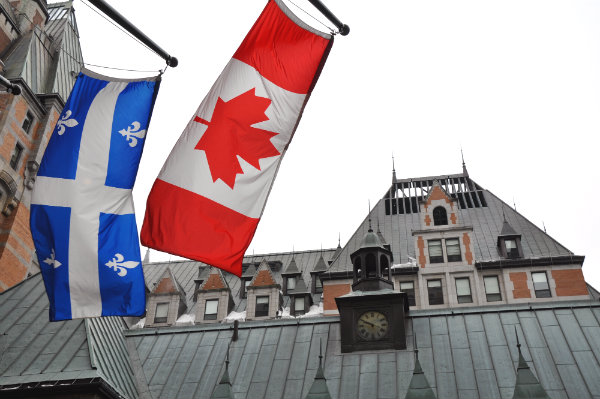 Want to see more posts like this?
Follow me on:
Follow