They say that smell is the strongest sense for recalling memories, but for me, a flavour can send me back to a time or place and bring memories flooding back. When I taste macadamias, I feel like I'm back in Australia in the summertime. A sip of Amarula transports me to the wilderness of South Africa and a bite of garlicky saucisson takes me to warm days driving through the French countryside.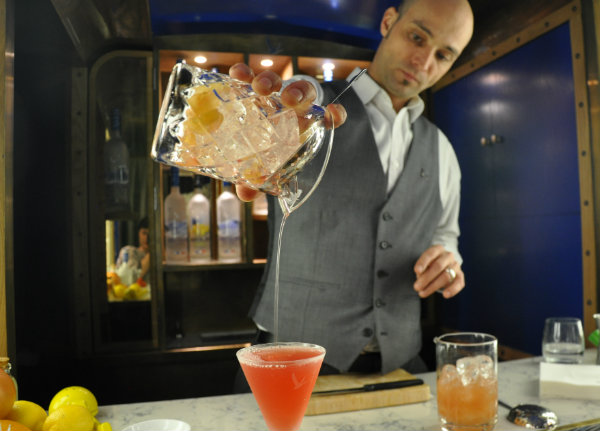 Maybe that's why I love eating my way around a destination so much, so I can recall it all later by enjoying the same delicious foods. Or maybe I'm just greedy. Either way, eating is an important part of travel for me. Drinks, too, can take me back to somewhere I've been or inspire me to visit somewhere I'm yet to travel to.
Mexico is one such place that I want to visit based on the flavours of the country. I love everything about Mexican food, and I've been dying to travel there for few other reasons than to taste my way around the country. When Morton's Private Members Club invited me to attend a Mexican themed cocktail making competition, I jumped at the chance, despite the fact that I have no idea how to make a cocktail.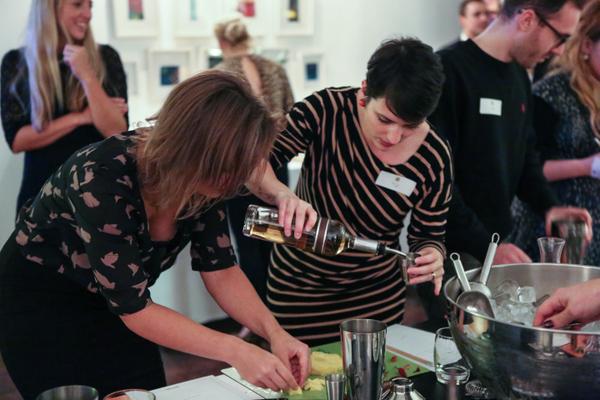 With only 10 minutes to create a cocktail worthy of winning my much-desired holiday to a Banyan Tree resort in Mexico, the pressure was tangible. Although the end result wasn't a trip to the Mexican Riviera, I did end up creating a delicious cocktail that really does inspire me to visit the land of tequila and taquitos:
1 shot tequila
2 shots sugar syrup
a few chunks of fresh pineapple
a few fresh mint leaves
1 small red chilli, deseeded
soda water
a dash of pineapple juice
Muddle the tequila, sugar syrup, pineapple, mint leaves and a few slices of chilli, then add to a lowball glass filled with ice. Top up with soda water, a dash of pineapple juice and garnish with a couple of slices of chilli.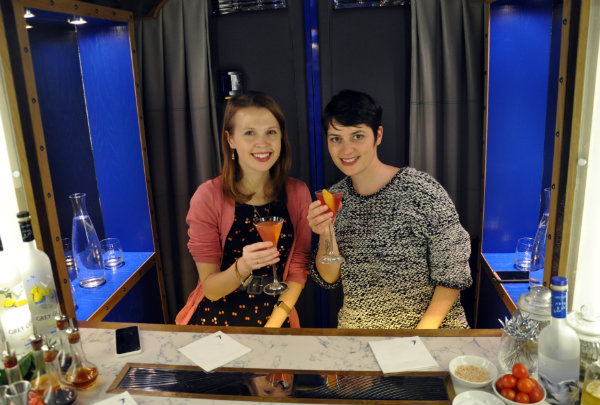 From spicy tropical flavours to French chic, my world cocktail tour of London continued last week with a visit to the world's most intimate martini bar, a tiny camionnette (French for delivery van) for Boulangerie François. There is, surprisingly, a link between bread and vodka. The wheat used to make Grey Goose vodka is the same high-quality winter wheat that creates the delicious French bread that keeps me going back to France year after year.
The camionnette, which was parked in Covent Garden, was no gimmick. It was intimate for a reason; our mixologist asked Kasha and I about our taste in food and drink before creating us our perfect martini. I'm no cocktail expert, but this really was the ideal martini for my tastebuds, combining sweet and sour flavours together perfectly. You can recreate it at home by following the recipe below:
50ml Le Poire Grey Goose Vodka
2 x pinch citric acid
10ml rhubarb bitters
20ml martini bitters
Stir & strain, and add a grapefruit twist to finish. 
Do you have any flavours that take you back to a destination you visited, or that inspire you to try a new one?
Want to see more posts like this?
Follow me on:
Follow