Before I made the decision to go freelance, I had a million questions.
Now that I actually am a freelancer, I have a million more.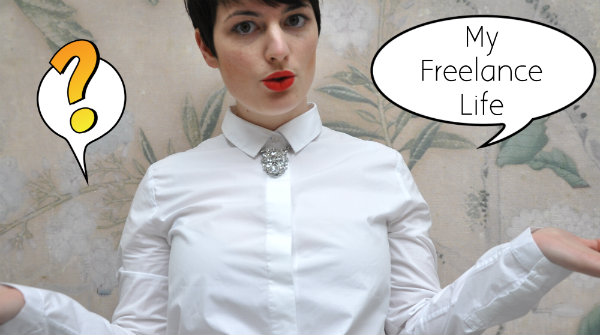 And it seems that everyone I talk to about what I do is curious about how I spend my days, what I really do and what a freelancer's life actually looks like. Do I just sit around in my pyjamas all day on Facebook, or is there more to it?
So I decided to try something new.
For the last couple of weeks I've been documenting my freelance life through a series of YouTube videos, each one designed to answer one of the questions people most frequently ask me, or to address one of those issues I was so curious about before I started.
Here's the vlog I created on my very first day as a full-time freelancer:
In my first couple of weeks, I've covered:
There are plenty more topics to come, so please head over to my YouTube channel and hit that subscribe button to make sure you don't miss any of my vlogs.
Before I record my next episode, I really would love to hear from you! What questions do you have for me as a brand new freelancer? Let me know what vlogs you'd like to see from mein the comments below and I'll do my best to answer your questions in my upcoming videos.
Want to see more posts like this?
Follow me on:
Follow