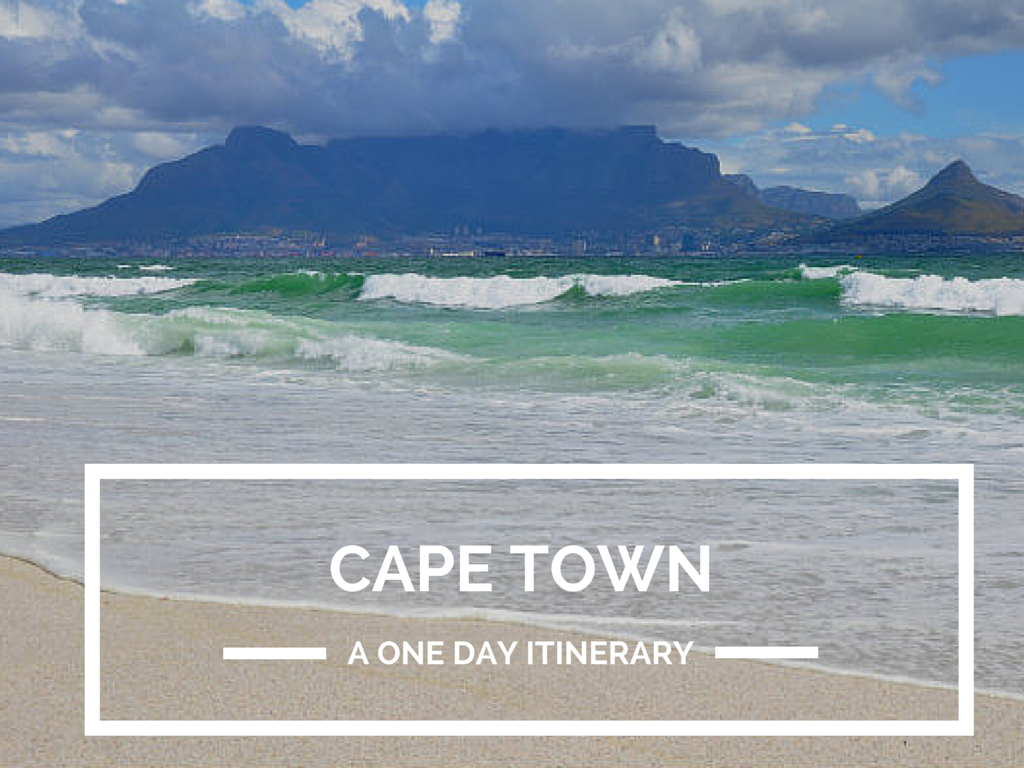 Let me preface this post by saying that I sincerely hope you have more than one day to spend in Cape Town.
It's a city that deserves as much time as possible (if you hadn't already guessed by my gushing posts) and which, as you discover more of it, reveals itself to be an endless source of entertainment, indulgence and well-being. So please, stay a while.
But while you're there, if you aren't sure how to spend your time, allow me to share the perfect one day Cape Town itinerary to get you started:

Note: This is a full day that involves a lot of driving back and forth. You may want to split it out over a few days but if you like a full itinerary, this is do-able!
7:00am. Get Active.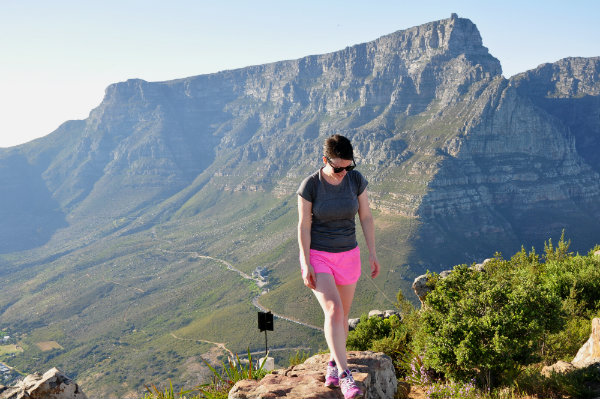 If you want to enjoy Cape Town like a local, you'll use the cool, calm, early hours of the day to make the most of the city's outdoor activities. Feel a sense of achievement after a hike up Table Mountain or Lion's Head, take a scenic cycle along a stretch of the famous Argus route or simply stroll along a beach to take in the spectacular view of the mountains before the clouds roll in and cover them over.
9:00am. Coffee.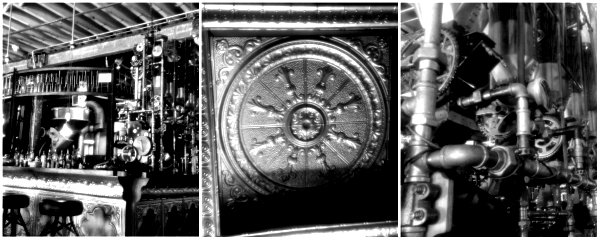 Reward your efforts (or, if you skipped the first part of this itinerary, kick start your day) with a properly roasted coffee from Truth, one of the best-known cafes in the city. Located right in the heart of the downtown area of Cape Town, Truth would be right at home in London's east end, with steampunk-themed decor, exposed coffee roasting equipment, lots of dark wooden beams, and excellent craft coffee. The staff are friendly, the wifi is free and there is plenty of space, making it the ideal place to sit, enjoy a bite to eat and caffeinate your day.
10:30am. Shopping.
I discovered Kloof Street when I stayed at Welgelegen Hotel (which I highly recommend), just a stone's throw away. As well as a bunch of trendy bars, restaurants and cafes, Kloof Street is home to some amazing local designer shops, including Take Care, which sells handmade womenswear that's modern, fresh and incredibly good value for money (if you're shopping in pounds).
Keep strolling along Kloof and you'll find furniture, art galleries and small design boutiques that'll have you filling your suitcase in no time.
12:30pm. Lunch.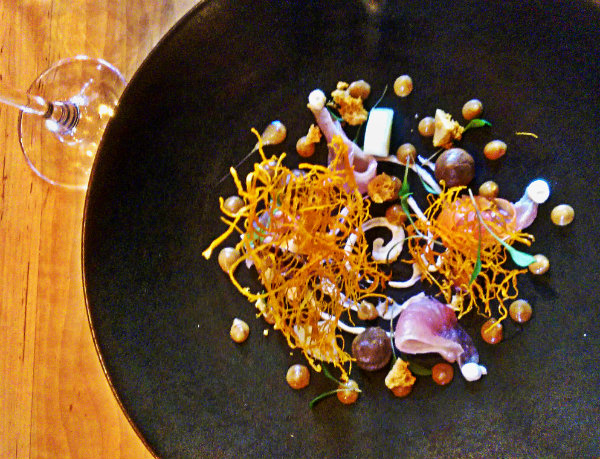 If you have a trip booked to Cape Town, head over to The Test Kitchen website immediately and make a lunch reservation. Go ahead. Do it now. I'll wait.
The Test Kitchen features in this list of the top 50 restaurants in the world, and it's worthy of the accolade. Their 5 course lunchtime tasting menu was one of the best meals of my life (made even better by the accompanying wines with each course) and only set me back about £45. But if you don't make a reservation well ahead of time, you won't be able to just walk in, as they book up months in advance. If you're lucky enough to get a table, arrive early to look around the shops in The Old Biscuit Mill, where the restaurant is located. Like Kloof Street, here you'll find local designers selling clothes, homewares and stationery that you'll want to find room in your suitcase for.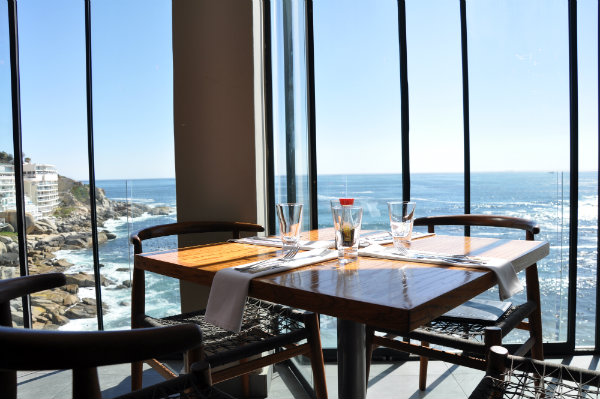 If you weren't lucky enough to get into The Test Kitchen, head down to the Ambassador Hotel in Bantry Bay for a seafood lunch at Koi. This is, admittedly, a chain restaurant, but the location of this particular one is rather special. Watch the waves crash against the rocks below and look out at cliff faces and luxury apartments as you eat some of the most amazing meat and seafood in Cape Town. To start, try the soft shell crab and make sure you taste some of their sesame crusted seared tuna. Spectacular.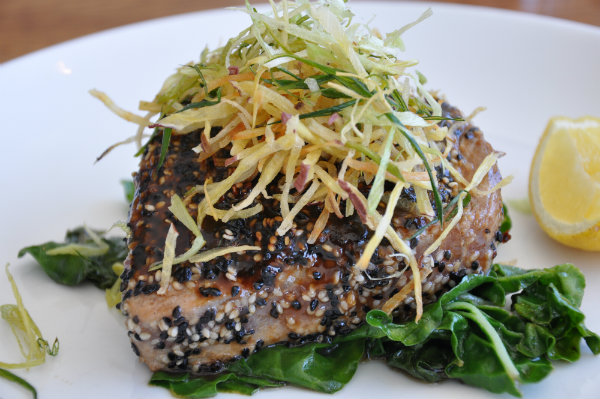 3:30pm. Walk.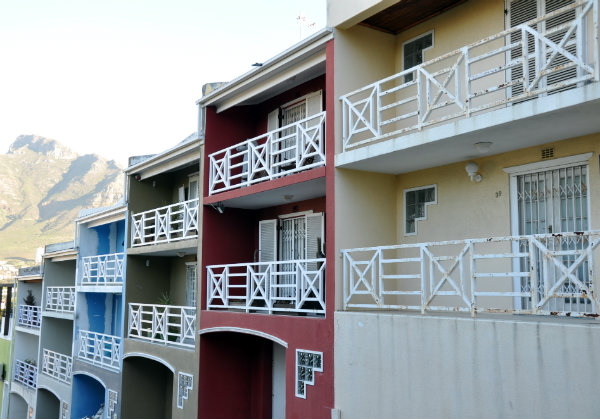 There's nothing more pressing to do at this time of day than to walk off all of that lunch. Head to any one of Cape Town's beaches (my favourite is Bloubergstrand for the views of Table Mountain) and stroll away all of that decadent dining. If sand between your toes isn't your thing, you'll love Kirstenbosch National Botanical Garden, tucked on the edge of Table Mountain and featuring all sorts of incredible flora and fauna. And if you're more into the urban jungle than real nature, head over to the Bo Kaap area where you'll find row after row of candy-hued houses to photograph. The hills in these parts offer a decent workout, too!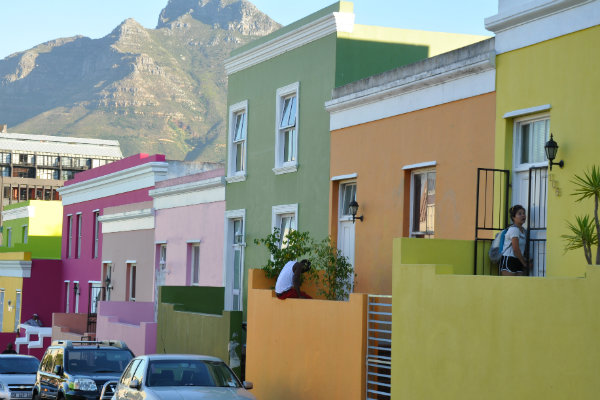 6:00pm. Pre-dinner drinks.
It's time to watch the sun set or get caught up in the evening crowds of locals. If sunsets are your thing, venture to Cafe Caprice in Camps Bay for sundowners along the sand. For those who prefer a buzzy, city vibe, don't miss Jackal & Hide on Kloof Street where you might catch some live entertainment if you're lucky, or take your pick of any of the other bars where locals are spilling out onto the pavement.
7:30pm. Dinner.
Stay right where you are for a delicious dinner to rival your incredible lunch. In Camps Bay you'll find The Roundhouse, a restaurant serving local craft beers, memorable views and five star food. Back on trusty Kloof Street, choose from an ever-changing menu at Black Sheep, try traditional Italian at Bardelli's or grab a table at Cafe Paradiso for South African specialties like roast Kudu fillet.
9:00pm. Nightlife.
Most of the nightlife in Cape Town happens on Long Street, just down the hill from Kloof. Don't miss The Waiting Room, a rooftop bar looking out across the whole of Cape Town. The Grand Daddy Hotel is another destination that makes a worthy finish to your day in Cape Town; you'll find another rooftop bar here, this one complete with vintage airstream trailers and a rooftop cinema.
It's a venue you'll never forget at the end of an unforgettable day in a city that'll capture your memory forever.
Have you been to Cape Town? What is your perfect one day itinerary?
Want to see more posts like this?
Follow me on:
Follow