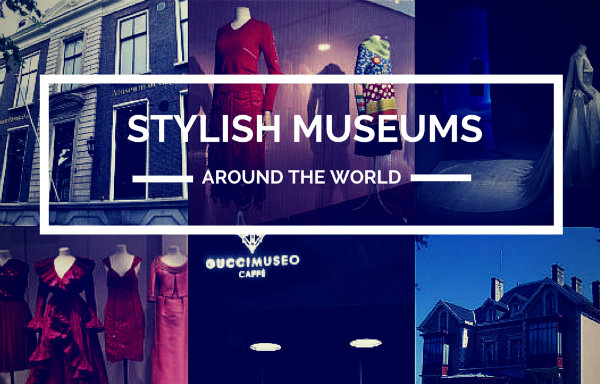 I don't mind the occasional museum visit but in general, I don't plan a trip around stops at museums and galleries. Perhaps I'm uncultured, or maybe I've just been spoiled by living in a city that has so many free museums to check out. Those reasons are possible, but in truth I'm just more interested in the food that a new destination has to offer. More often than not, I'm too busy eating to fit museums into my schedule. However, there are a number of stylish museums around the world that could make me put down my cutlery to spend some time perusing their exhibitions. Here are my top 10:
Fashion Museum – Bath, UK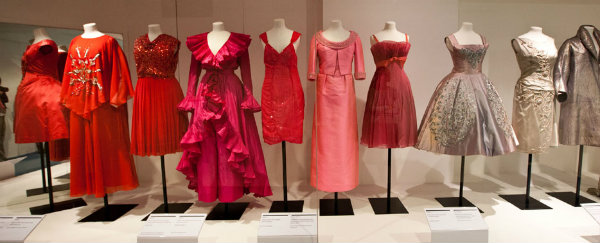 At this museum in the pretty British city of Bath you can see 10,000 stylish pieces ranging from Georgian dresses to an exhibition entirely on gloves and focuses on some of the great names in fashion. From historical fashion right up to modern designers, this museum covers all things fashionable.
http://www.fashionmuseum.co.uk/
Fashion & Textile Museum – London, UK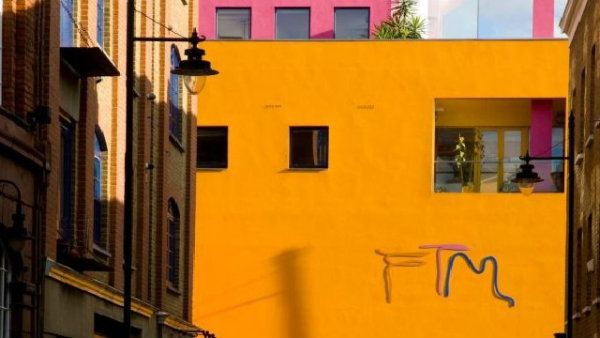 More than just a museum, this funky warehouse in Bermondsey also hosts courses and offers ever-changing exhibitions that showcase Britain's best fashion designs and talents.
Gucci Museum – Florence, Italy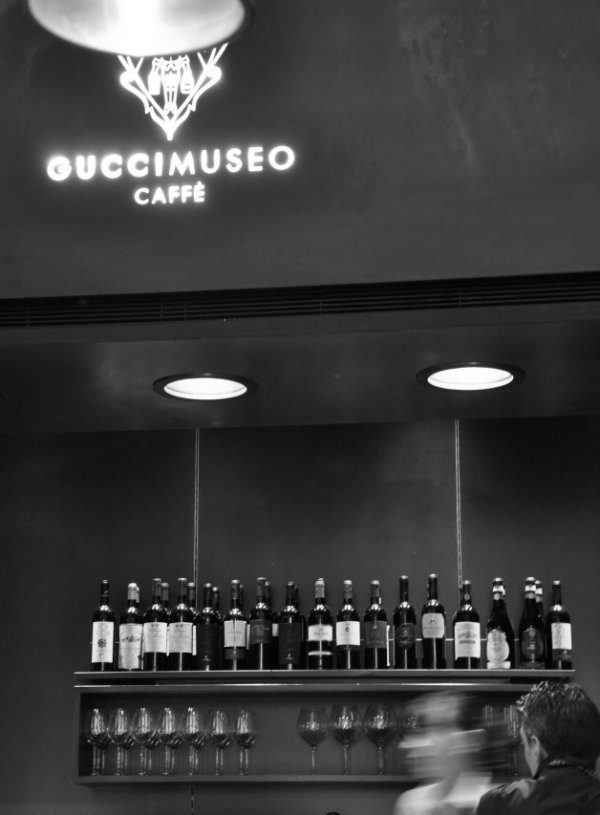 I wrote about this one in my post about shopping experiences in Florence, although all I had time for on that trip was a quick stop for a hot chocolate while I waited for the rain to cease. Next time I'm in this fashionable Italian city I'll be sure to make time for a proper look around.
Tassen Museum of Bags and Purses – Amsterdam, Netherlands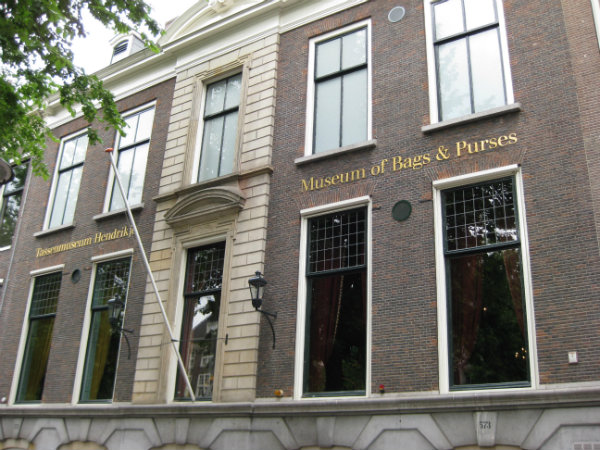 This city is home to some rather specific museums (cheese and tulips were just two that I came across on my day trip to Amsterdam), the Tassen Museum being one of them. Perhaps unsurprisingly, it is the largest museum of bags & purses in the world, with a collection of over 5,000 objects from 1600 AD to today. It's located in a beautiful canal house so you get a taste of Amsterdam while you're admiring all of those lovely accessories.
Mode Museum (MoMu) – Antwerp, Belgium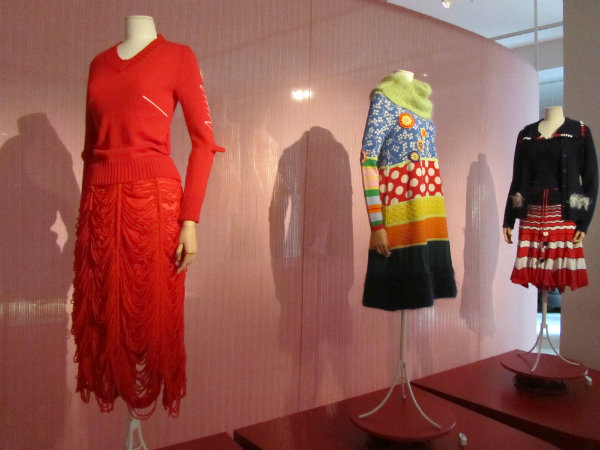 Antwerp is a city that may be known mostly for diamonds, but is in fact a European fashion hotspot. I had the pleasure of spending a fashionable weekend in Antwerp but wasn't able to fit in a visit to MoMu, which hosts a series of exhibitions including showcases of local designers like Dries Van Noten.
The First Ladies Collection at the Smithsonian – Washington DC, USA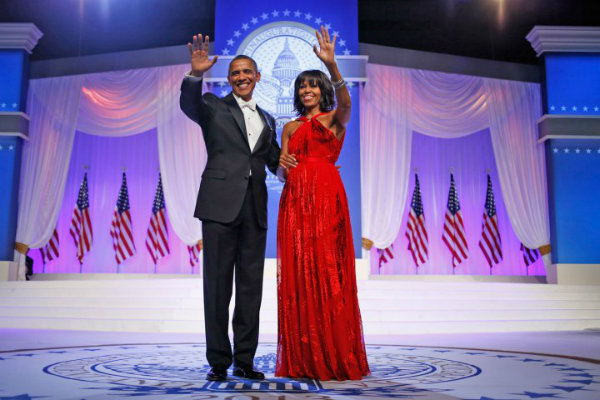 Although this exhibition shows so much more than fashion, the First Ladies Collection is famous for its showcase of gowns worn by US Presidents' wives throughout history. It's tradition that the First Lady donates her inaugural gown to the exhibition, and Michelle Obama is no exception: her stunning Jason Wu creation is on display, and that alone makes this museum worth a visit.
http://americanhistory.si.edu/exhibitions/first-ladies
Ferragamo Museum – Florence, Italy
Florence really is a city of fashion, as its stylish collection of museums proves. Located in a medieval palace, the Ferragamo museum celebrates the life of the famous shoe designer and also showcases some of the incredible footwear that he created in his lifetime. There are over 10,000 pairs of shoes that are displayed on a rotation basis, so no visit to this museum will ever be the same as the last.
http://www.ferragamo.com/museo/en/usa/
Cristóbal Balenciaga Museum – Getaria, Spain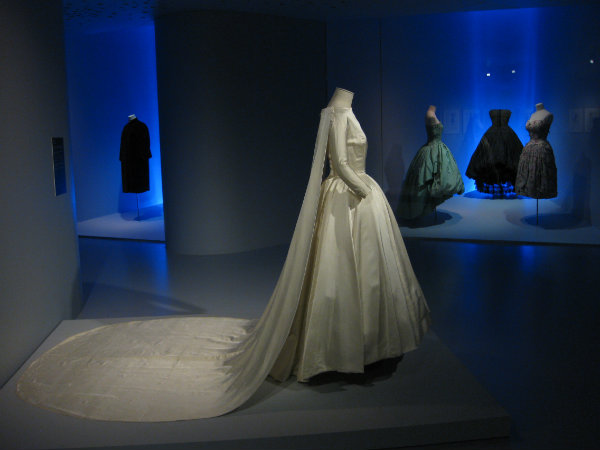 Spain's Basque Country might not make you think of fashion, but it's where world renowned designer Balenciaga was born, and the huge museum in his hometown was built to educate the world about his life and achievements. There's a permanent exhibition that includes its own wedding dress section. The building itself is worth a look; the new, modern museum is joined to the nineteenth century Aldamar Palace.
http://cristobalbalenciagamuseoa.com/Home.html
Christian Dior Museum and Garden – Granville, France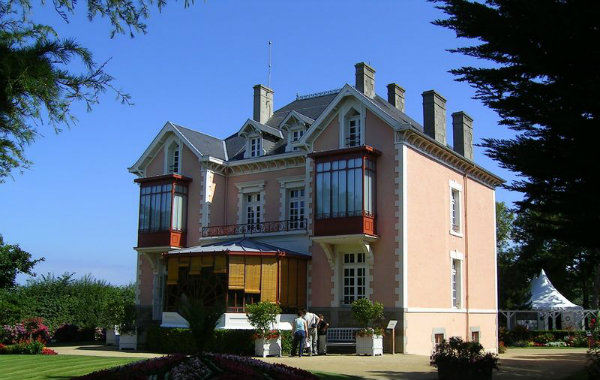 In a quaint pink Belle Epoque style villa that was once home to designer Christian Dior, you'll find a museum that celebrates his life and the beautiful creations that made him famous. As well as fashion exhibitions, visitors can wander around the villa's beautiful gardens set on top of the cliffs of Normandy.
http://www.musee-dior-granville.com/
Simone Handbag Museum – Seoul, Korea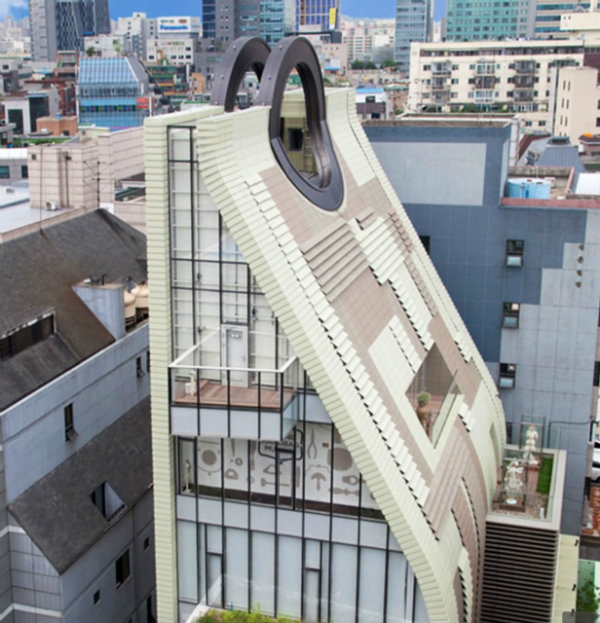 image source: the-accessories-guild.com
This gem of a museum is located in South Korea, although I have to admit that I'm as interested in seeing the building itself as the collection of bags inside it. The building, called Bagstage, is located in Seoul's Gangnam District (sorry, it's in my head now too) and is shaped like a handbag. Inside, 300 bags are dotted around two floors, with mannequins designed to highlight the bag they display.
http://simonehandbagmuseum.co.kr/
Do you like museums? Would stylish ones like these make you visit more?
Want to see more posts like this?
Follow me on:
Follow