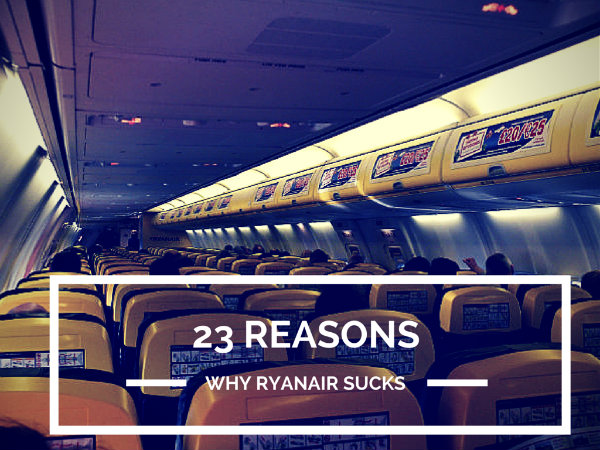 Back when I was younger and had endless time and very limited money, I didn't care how I travelled as long as it was cheap. I'd take overnight coaches, sleep on the floor of a ferry or wake up at 3am to get public transport to an airport in the middle of nowhere to catch a flight that cost me about the same as a day's food budget. Perhaps I'm jaded now, but my time is precious, and the journey is now almost as important as the destination itself. I hadn't flown Ryanair in a very long time, but when I travelled to Krakow late last year the low cost airline was my cheapest option. By far. Now, I value my comfort, but I'm not loaded so I can't always be too picky.
And so, on a cold December evening I found myself on a Ryanair flight, trying to keep an open mind and avoid being high maintenance, but really just cursing the day that the airline ever existed. I wanted to discover that Ryanair wasn't as bad as I'd worked it up to be in my head, but what I realised was that it is, in fact, worse.
As I sat on the flight, fuming for various reasons, I came up with this list. Here are 23 reasons why flying with Ryanair makes you lose faith in travel completely:

1. The airports.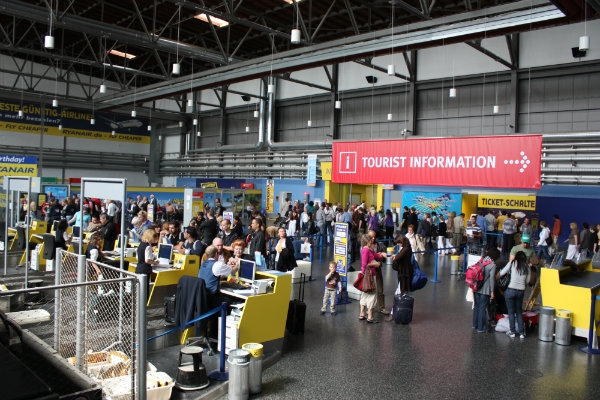 The airports that Ryanair flies from are usually dedicated to low-cost airlines…and they are no fun at all. Overcrowded, uncomfortable and with limited entertainment, you just don't want to spend any time in these buildings.
2. Extra charges.
Ryanair charges you for ridiculous things like printing your boarding passes at the airport. So…if your printer at home breaks down, you'll be penalised an outrageous amount like £70 for the single piece of paper they'll print for you. Jerks.
3. Visa checks.
No other airline that I've come across does this. As a non-European citizen, you're required to line up at the check-in desks to get someone to stamp your boarding pass after checking your passport. Why they do this, no one knows.
4. Seat pockets.
They don't have them. I repeat, Ryanair does not have seat pockets. So there's nowhere to put your belongings during the flight. It's an annoying and pointless form of discomfort, probably just devised so they can psychologically screw with their passengers.
5. Enforced baggage check-in.
After stressing over the size of my carry-on luggage (more on that later) to ensure it adhered to the strict Ryanair size standard, I got to the gate only to be told that I had to check it in. For no good reason. I then had to rummage through my bag on the freezing tarmac to ensure I rescued my camera before it was subjected to the rough luggage handlers. I spent the flight bored because I didn't have time to pull out any of my entertainment options before I got on. Oh, and on the other side I had to stand in the snow with no jacket because – you guessed it – that was in my correctly sized carry-on luggage too.
6. Card fees.
No matter what kind of card you try to pay with, you'll be subjected to a £6 'admin' fee.
7. No water.
I get it. When I paid £30 for my flight, I don't expect to get a meal as part of that. But come on – a glass of tap water would be nice.
8. Cheap yellow plastic.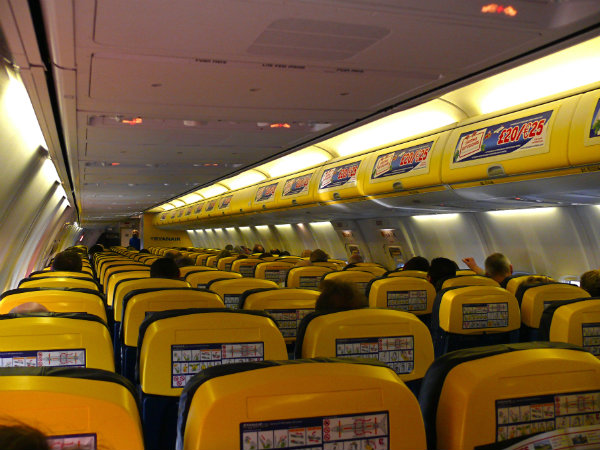 It's as though Ryanair wants their aircraft to look as cheap as humanly possible. They've succeeded. Flying on a Ryanair flight is just offensive to your eyes.
9. Stupid landing music.
Anyone who's flown with Ryanair knows what I'm talking about. Upon landing, there's this really annoying music that gets played to celebrate the fact that the flight has landed on time. It's cheesy, and after an uncomfortable and frustrating flight it's the last thing you want to hear.
10. The landing lie.
That annoying music? It's supposedly to celebrate 'another' flight arriving on time. The thing about that is that they make the flight times far longer than they need to be, which means that unless something goes really wrong, you'll always have to listen to the music.
11. Smaller bag size.
I'm an expert in packing light to avoid having to check in my luggage. It has nothing to do with flying low-cost, I just like to be unencumbered when I travel. I can pack for a winter weekend break in a small bag, but Ryanair has a far smaller cabin bag size than most airlines – even smaller than EasyJet. If you've bought a suitcase just for check-in purposes you probably can't use it on Ryanair.
12. No air sick bags.
I don't get motion sickness, but if I did I'd probably like the comfort of having a bag in front of me just in case things get rough. Oh, but remember how there are no seat pockets? That means no sick bags. So…if you have a motion-sick neighbour, all I can say is…good luck.
13. Safety card in your face.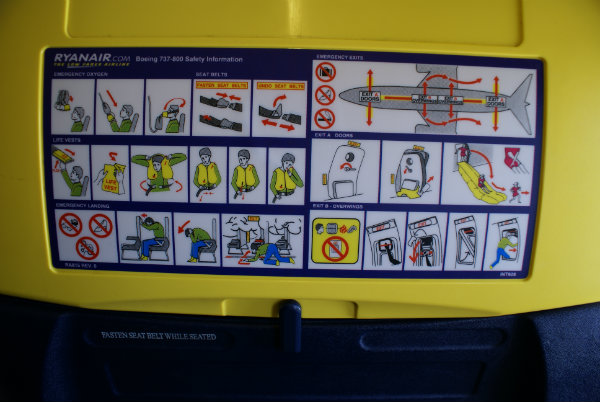 Once again, this whole no seat pocket craziness means that there aren't any safety cards on board. Instead, they're printed on the tacky yellow plastic on the back of the headrest in front of you, so it's at eye level for the whole flight. Just what I wanted to be watching on this cheap piece of plastic I'm flying in.
14. Scratch cards.
Ryanair sells scratch cards on their flights. That is all I need to say about that.
15. Sell, sell, sell.
If they're not making their money off the airfares, Ryanair is going to get it from somewhere else. Scratch cards, duty free, food, water…whatever they can flog.
16. Stags and hens.
Being trapped on a flight with a rowdy hen or stag party who have been stuck in a horrible airport with nothing better to do than drink before boarding is enough to make anyone roll their eyes and grit their teeth. I'm pretty sure this is a guaranteed occurrence on a Ryanair flight.
17. Airport locations.
Not only are the Ryanair airports pretty rubbish, but they're also in the middle of nowhere. London Stansted? It's outside the M25 (the ring road that defines London's border). Well outside it…halfway to Cambridge, in fact.
18. Getting to the airport.
So you saved £50 on your flight by not travelling with a better airline, but did you account for the fact that getting to that airport that's not in the city it was named after is going to cost you a pretty penny? It's not quite £50 but the added expenses you didn't drop on the ticket do rack up pretty quickly.
19. Flight times.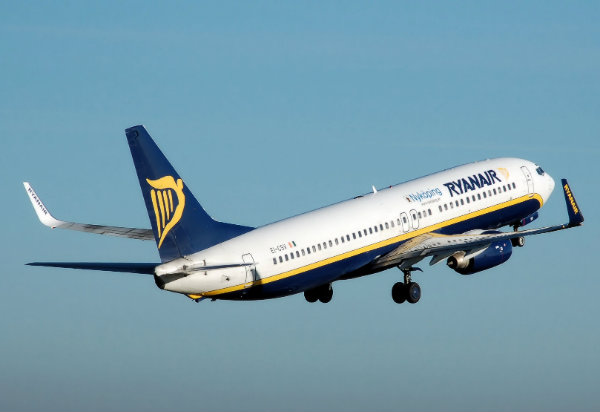 The flight days and times that Ryanair offers are simply not as good as those offered by better, slightly more expensive airlines.
20. Booking process.
Do you want insurance? Would you like a transfer? How about airport check-in? The process of booking is just annoying, and the website is hideous. All part of the plan to make the whole experience feel cheap. It's working, too.
21. Managing your booking.
You know, it shouldn't be that hard but for some reason, managing your Ryanair booking online just feels like way too much hard work.
22. Salad on selected flights.
If you do want to purchase food on board a Ryanair flight, good luck if you want anything remotely healthy. Salads are only available on 'selected flights.' Thanks Ryanair.
23. It's Ryanair.
You know, I've come up with a (by no means exhaustive) list of reasons why flying with Ryanair is a horrible, horrible experience. But, to be honest…it's Ryanair. Surely it's acceptable to hate this airline for no real reason…?
Have you flown with Ryanair before? Do you share my intense dislike for the airline?
Want to see more posts like this?
Follow me on:
Follow