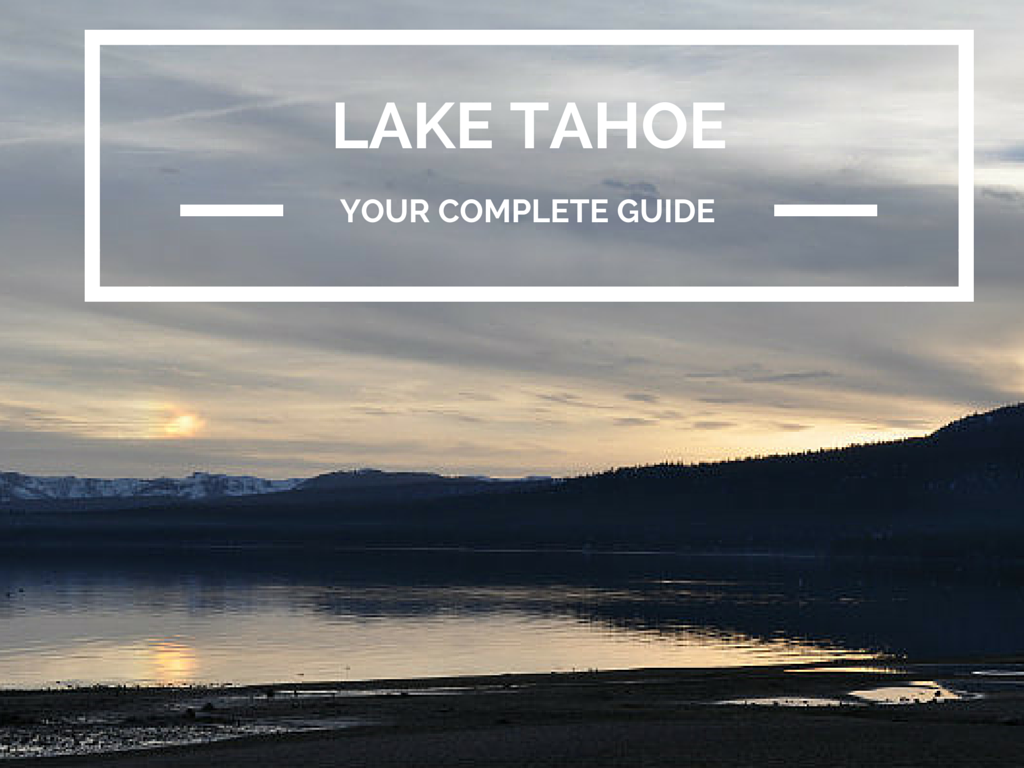 Lake Tahoe is one of the most beautiful destinations I've ever visited. I spent a few days there last winter and skied my way around the picturesque lake, checking out some of the biggest and most famous resorts that are dotted around this gem on the border of California and Nevada. A few days was by no means long enough, and I have every intention of returning one day to see it in its glorious summertime state. No matter which season you visit in though, you're guaranteed to fall in love with this magical destination. To help you make the most out of your visit, here's your essential guide to Lake Tahoe:
When to Visit
There are plenty of activities to try in both summer and winter, making Lake Tahoe an amazing year-round destination. If you're not sure which season is right for you, check out this post on when to visit Lake Tahoe.
Getting There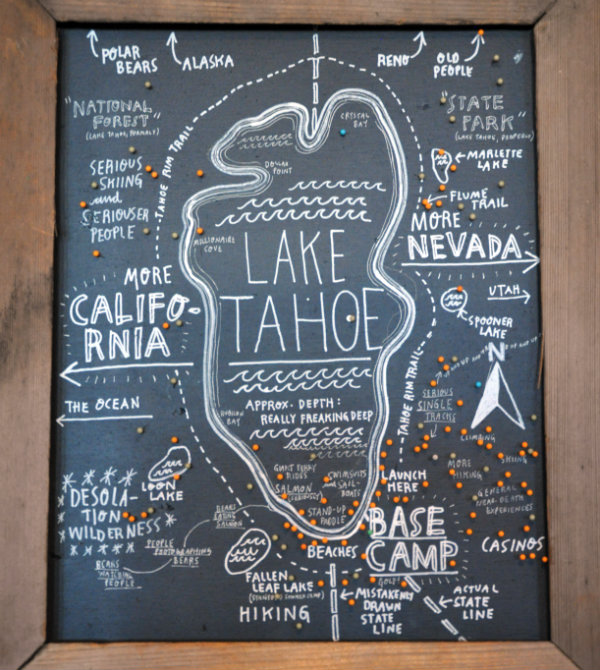 There are two main ways to reach Lake Tahoe:
Drive: If you're flying into San Francisco you can rent a car and drive up to the southern part of the lake in around 4 hours. This is what I did, although I made it into a bit of a road trip by stopping in Sonoma for some wine tasting, followed by the most incredible brunch on the way up to the mountains.
Fly: The closest airport to Lake Tahoe is Reno, and starting in December 2015 Thomas Cook will fly twice weekly in winter to Reno directly from London Gatwick from just £399 return.
Getting Around
To really get the most out of your Lake Tahoe trip, I highly recommend renting a car. You'd be missing out if you didn't have the chance to drive around the perimeter of the lake (or at least part of it), stopping to take photos of incredible lookout points like the one at Emerald Bay. Also, if you want to find a little part of the lake just for yourself, especially in summer, you'll need a car to get away from the crowds.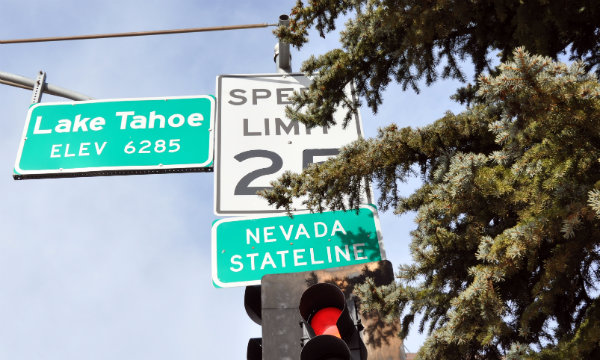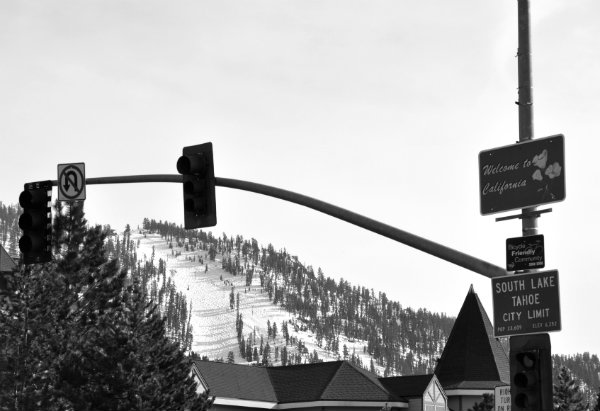 There is some public transport, especially between the major ski resorts, and you can always jump in a taxi if you'd rather not catch a bus. In the ski resorts, you can walk everywhere you need to.
Where to Stay
The Landing, Heavenly: Situated right on the edge of the lake in Heavenly, The Landing is a brand new luxury resort and spa that makes the perfect end to any day of skiing or paddleboarding. Rooms are spacious and funky with gas fireplaces and lake views, service is impeccable and guests are treated to a welcome glass of champagne.
http://thelandingtahoe.com/the-resort/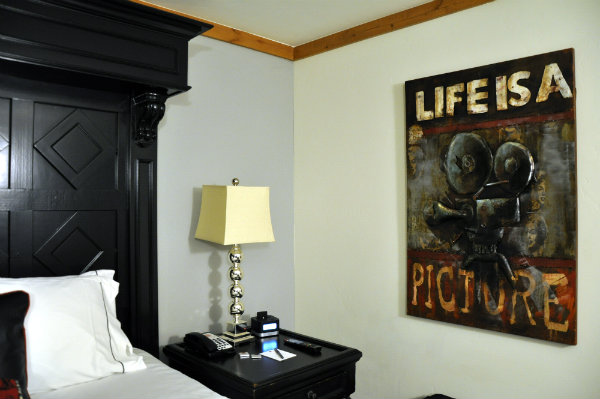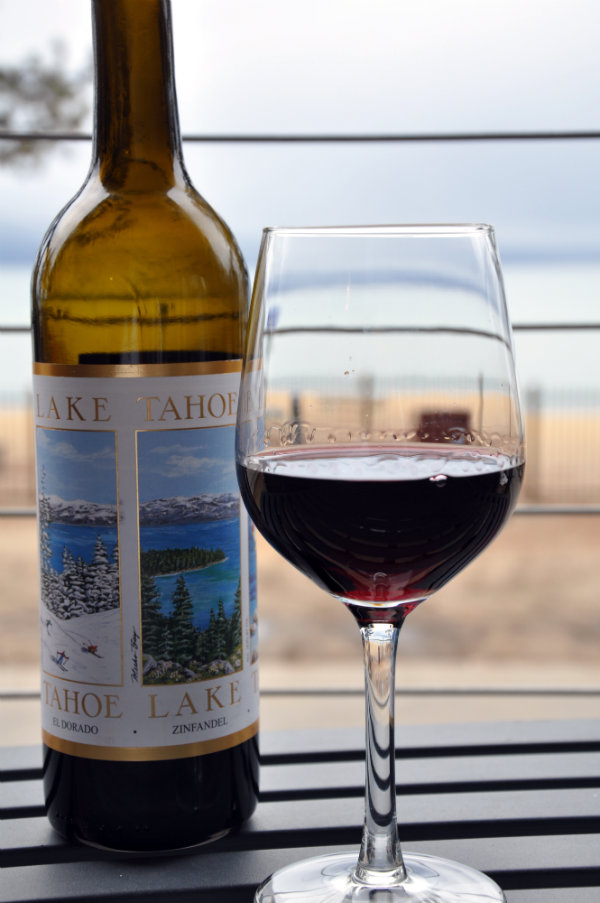 Basecamp, Heavenly: Basecamp could be categorised as somewhere between a hotel and a really upmarket hostel. The property, just minutes from Heavenly Village, is stylishly decorated in minute detail from the lobby and other common areas to the 74 fun and quirky rooms. Stay in the Great Indoors and you'll be sleeping in a canopy-covered bed that resembles a tent, with your very own campfire in the forest. There are also a couple of dorm-style rooms that are perfect for big groups or solo travellers looking to meet other people to spend a day on the slopes with.
http://www.basecamphotels.com/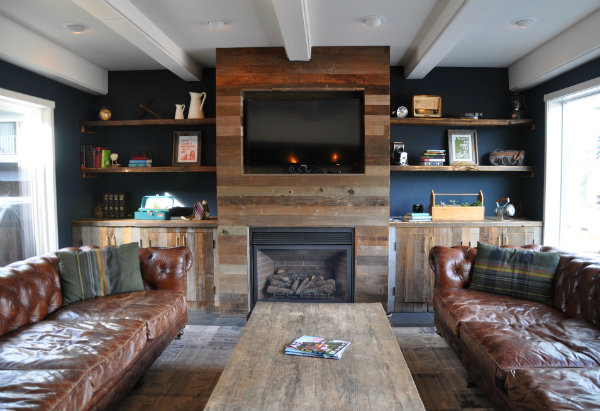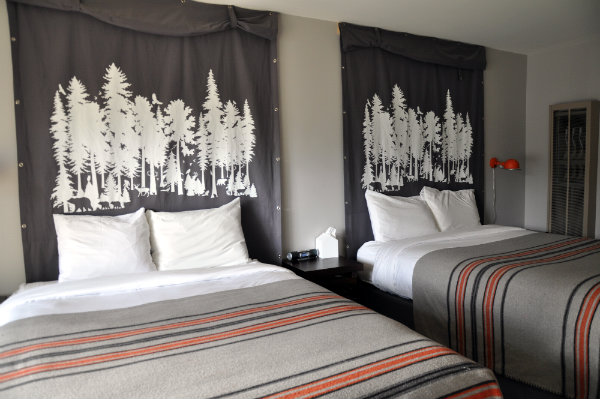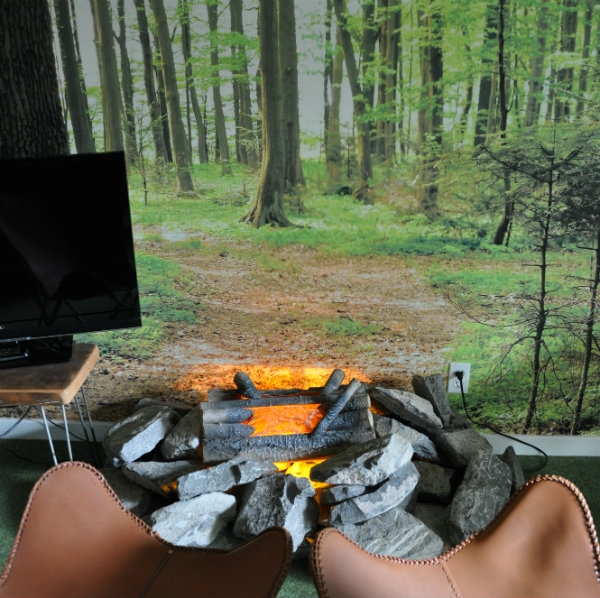 Hyatt Regency: Located in Nevada, Hyatt Regency is a resort, spa and casino with plenty of nearby activities to keep everyone entertained. Although it's not located at a ski resort, it's close to a few of the lake's smaller resorts and right on the shores of the lake, which makes it the ideal place to stay in the summer months.
http://laketahoe.hyatt.com/en/hotel/home.html
The Village at Squaw Valley: Squaw was probably my favourite resort on the lake; the village itself is quaint and if you look hard enough you'll find hidden bars full of locals and restaurants serving delicious treats like confit duck poutine. The Village is right in the heart of Squaw and offers standard rooms or apartments if you fancy trying the self-catering option.
http://squawalpine.com/lodging/village-squaw-valley-lodging
Ritz-Carlton Lake Tahoe: For an indulgent mountain holiday, you'll want to stay at the Ritz Carlton in Northstar where you have ski-in, ski-out access to the slopes in winter months and the lush mountain as your playground in summer. With all of the amenities you'd expect from a Ritz-Carlton, the only danger of staying here is that you won't want to leave to explore your stunning surroundings.
http://www.ritzcarlton.com/en/Properties/LakeTahoe/Default.htm
Where to eat
Lone Eagle Grille: Whether you're staying at Hyatt Regency or not, make sure you get a reservation at the Lone Eagle Grille where your mouthwatering meal will be served against a panoramic backdrop of the lake. I recommend ordering some of the game meats that appear on the menu and pairing it with a local red wine.
Base Camp Pizza & Rubicon Pizza: The former of these can be found in Heavenly and the latter in Northstar, but despite the different name they serve the same delicious menu. You are in America, after all, so pizza is a must. And the best thing? Gluten free bases!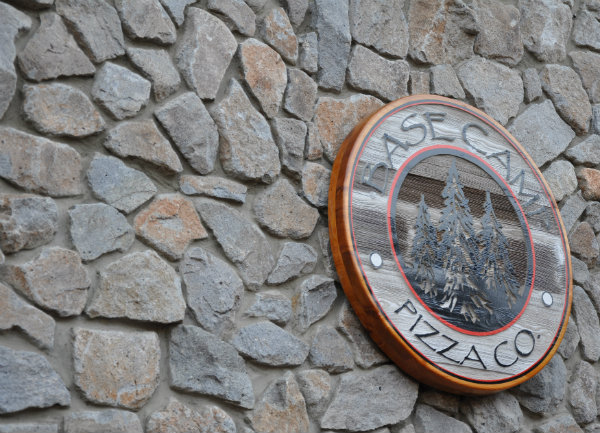 Jimmy's Restaurant: Located at The Landing Resort, Jimmy's serves Greek seafood and Californian cuisine. It sounds like a strange combination but your meal is in the safe hands of famous British chef Maria Elia. The food might take centre stage, but the stage itself is the Lake – you won't be able to take your eyes off it, and luckily you won't have to thanks to outdoor dining areas (complete with fire pits for the chillier evenings).
PlumpJack Cafe: This restaurant inside the PlumpJack Squaw Valley Inn was recommended to me by a local, and it didn't disappoint. The atmosphere is cosy, almost like a warm English pub, and the food is seasonal and incredible. I tried the duck confit poutine which was out of this world, and the dishes that sailed past me to other diners looked every bit as memorable.
MTN Roots: Street meat! Food trucks are usually associated with big cities, but the little mountain village of Squaw Valley has its very own food truck, and it could give those city trucks a good run for their money. Serving seasonal, super fresh dishes brimming with flavour, it's exactly the kind of food you want after a morning on the mountain. These wild boar tacos went down a treat.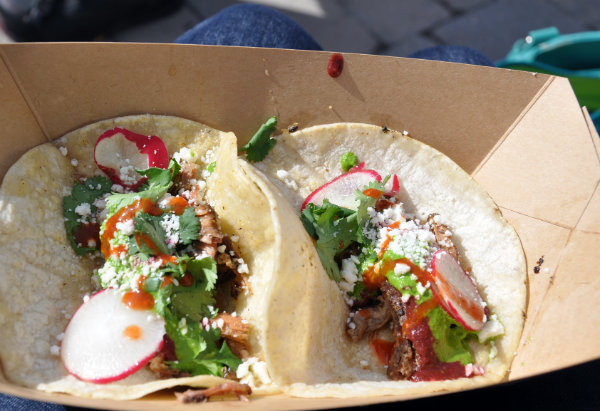 What to do
Winter sports: Lake Tahoe is known for its incredible skiing and snowboarding, with 400 inches of snow a year and a handful of world-famous resorts like Squaw Valley, Alpine Meadows, Heavenly and Northstar dotting the edge of the lake. As well as these infamous snow meccas, there are other, lesser-known resorts that are worth visiting like Kirkwood, Mt Rose and Sierra. Whether you ski, snowboard or just like throwing a snowball or two, you can do it all with a generous dose of Californian sunshine and some pretty breathtaking views of the Lake while you're at it.
Summer sports: Lake Tahoe is an active destination no matter when you visit. Once the snow melts, the lake itself becomes a hub of activity, with sports like wakeboarding, water skiing and paddle boarding drawing people from California and beyond. If you'd prefer to stay dry, take to the mountains for hiking and mountain biking in some of the most beautiful scenery in the world.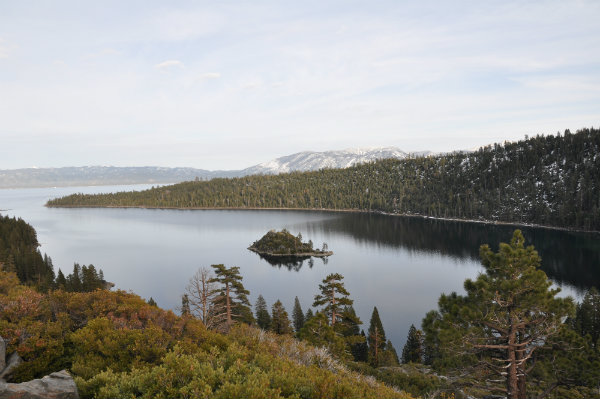 Olympic flame: Squaw Valley hosted the 1960 winter Olympics, and they have the flame to prove it. Check out the still-burning flame at the base of the mountain, and spend some time in the Olympic Museum to see some historic memorabilia from the event.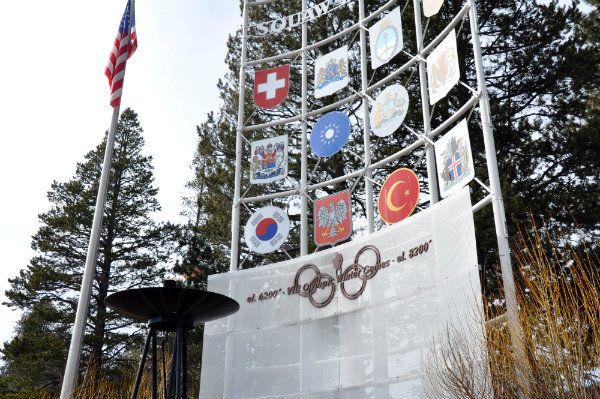 Carson City: If you have a car, Carson City makes a great day trip from Lake Tahoe. Just half an hour from Reno, this city is the capital of Nevada and looks like a town straight from a Clint Eastwood film. Take a stroll through the Wild West town and check out the museums, casinos and historical attractions in the city.
Spas: There are plenty of places to indulge in some pampering at Lake Tahoe. Most of the major hotels have spas that offer day passes for guests and visitors so you can recover from a day on the lake or the mountains. I spent a blissful afternoon at the Stillwater Spa in the Hyatt Regency, where all of my skiing aches and pains were steamed and massaged away.
Get your gamble on: You don't need to visit Vegas to try your luck in a Nevada casino. Lake Tahoe sits right on the border of California and Nevada so there are plenty of places to play your hand against the house. Reno is where you'll need to go if you're looking for a more Vegas-like experience, but Heavenly is a smaller-scale alternative. The crazy thing about Heavenly is that one side of the road is California, where the buildings are small and understated, and the other side is Nevada where the bright lights of the casinos demand your attention. It's well worth checking out even if you're not a gambler. It's just part of what Lake Tahoe is all about.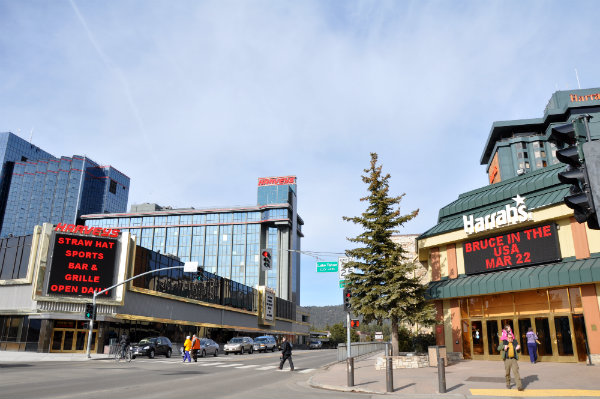 Have you visited Lake Tahoe? Would you add anything to this guide?