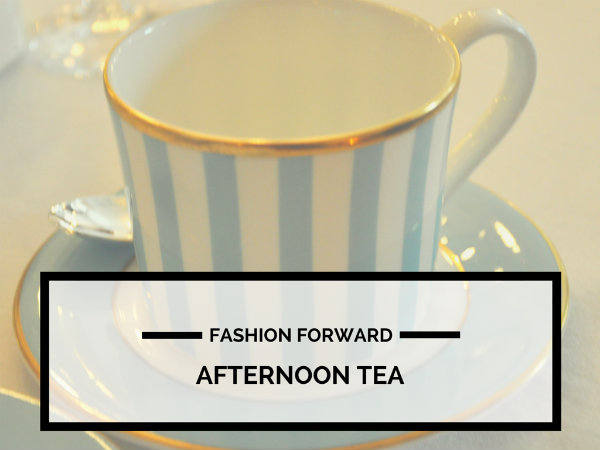 Afternoon tea is one of those experiences that just has to be enjoyed if you're visiting London, and there are certainly plenty to choose from. From a traditional tea of sandwiches, scones and cakes to quirky options such as the Mad Hatter's Tea, there is a version to suit every taste.
But there's a new tea in town, and it's the one that all fashion lovers need to try: The Fashion Forward Afternoon Tea at The Kensington Hotel, an indulgence inspired by the works of Alexander McQueen. How fitting, given that the much anticipated and fast-selling Savage Beauty exhibition is taking place just around the corner at the V&A Museum.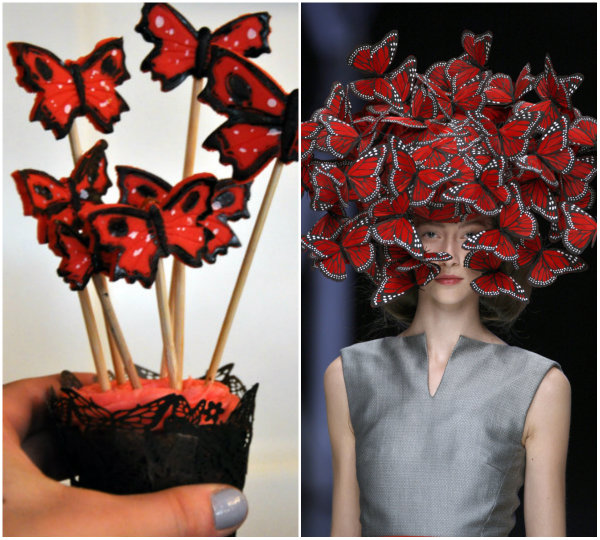 Fans of McQueen's spectacular creations will recognise the kaleidoscope of butterflies that graced the runways in McQueen's Autumn/Winter 2008 collection, now adorning a red velvet cupcake. You may also recognise the Union Jack clutch, complete with a tiny skull clasp, here as a marzipan miniature.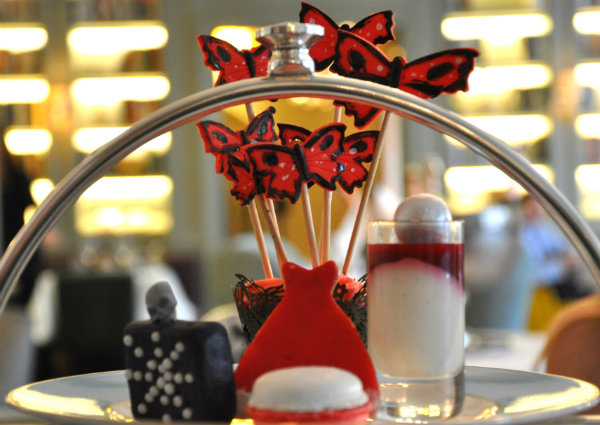 But even if you know nothing about fashion, the food on each of the three tiers of this stylish display will impress all of your senses. There are fluffy, slightly golden scones complete with clotted cream and jam. Tasty sandwiches, golden quail's eggs, foie gras served with mango in a crunchy silver cone, pannacotta, a red dress biscuit and even a perfect little macaron. It's all served, of course, with fine tea in a luxurious setting.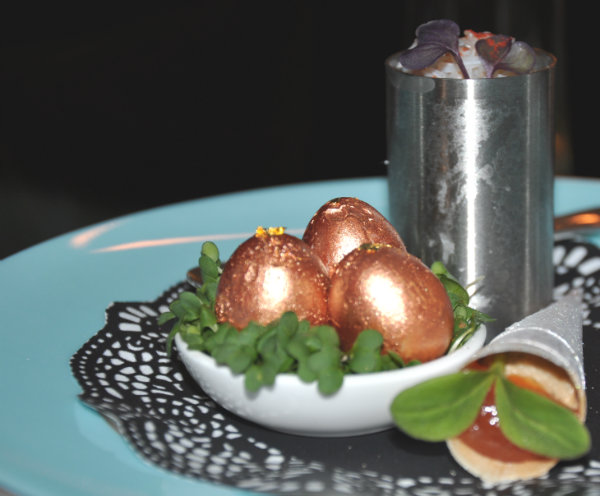 Although this tea can be enjoyed on its own, it's best served with a visit to the beautiful Victoria and Albert Museum, just moments from The Kensington Hotel.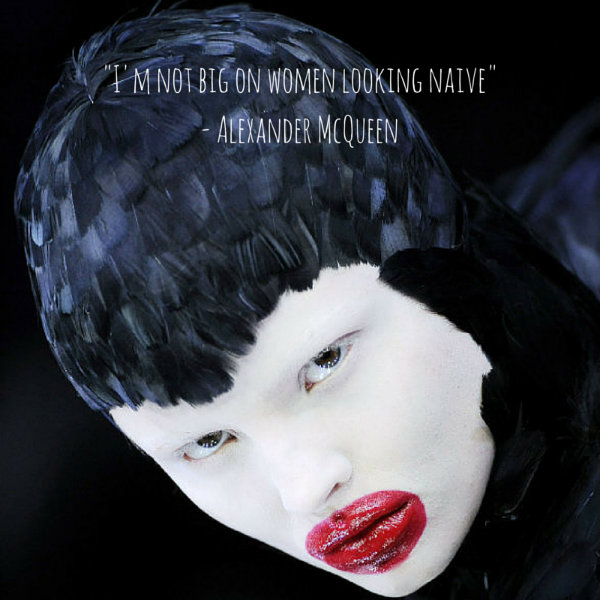 The exhibition, on now until August 2nd, is a breathtaking celebration of McQueen's inventive, elaborate and often confronting creations.
I've always admired photos of McQueen's extraordinary catwalk inventions, but there's no substitution for being able to see every feather, every skull, every stitch up close. The V&A Museum was the same place where Alexander McQueen learned about 18th & 19th century tailoring, styles that influenced many of his later works. There were even locks of human hair between the silk lining of some of his creations, a replication of some of those historical fashions.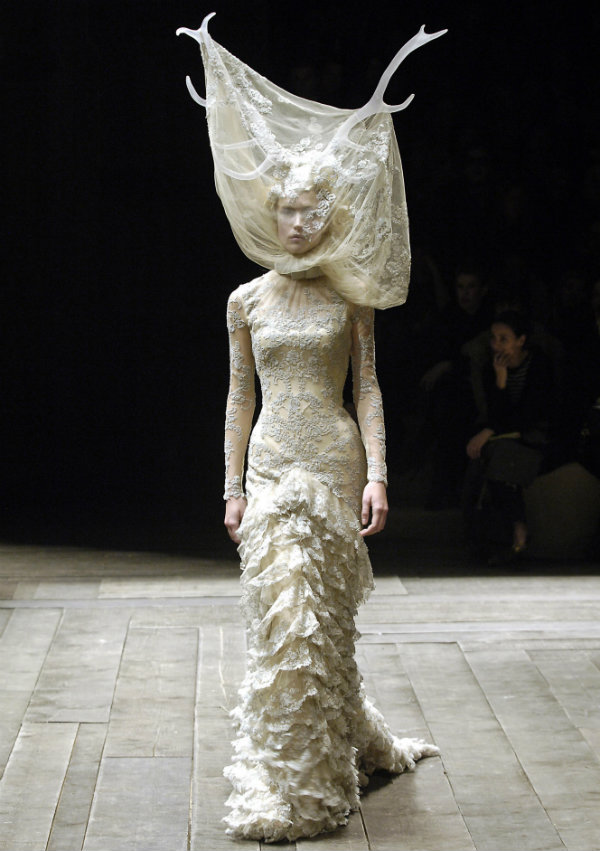 For fashion lovers, or for visitors who simply want an indulgent afternoon of delicious food and spectacular culture, make sure you visit The Kensington Hotel for their Fashion Forward Afternoon Tea and walk the treats off around the theatrical rooms of Alexander McQueen: Savage Beauty.
Find the afternoon tea menu here, and book your Savage Beauty tickets here (before they sell out).
Thanks to The Kensington Hotel for kindly hosting this memorable experience.
Want to see more posts like this?
Follow me on:
Follow