Character.
It's exceptionally difficult to define, yet instantly recognisable.
Character is the single most important quality I look for in a hotel. Luxury doesn't mean a lot to me if my room could be in any other five star hotel in the world. A great location, although desirable, is secondary to a little bit of je ne sais quoi. The hotels that have been most memorable to me were the ones that provided flair, personality, a quirky touch here and there.
My quest for accommodation in Austin was proving frustrating: search after search revealed plenty of conveniently located, luxury hotels that really could have been any other conveniently located, luxury hotels in the world.
And then I found Lone Star Court.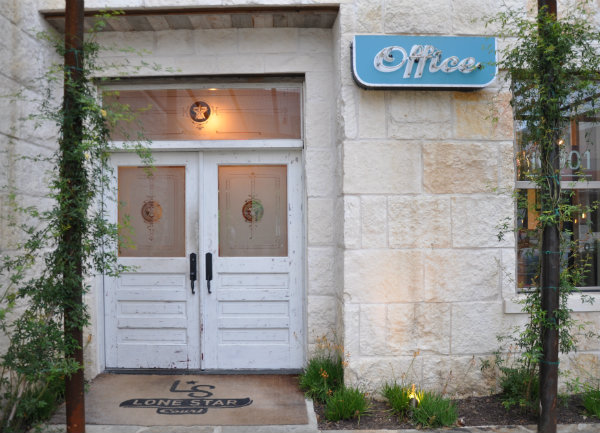 The website defines it as a boutique hotel, but I'd say it's more of a hipster all-American motor court motel. You know, long rows of lodging overlooking a vast car park, neon 'vacancy' sign flashing onto the motorway for drivers to see?
Lone Star Court is all of that, and much more. The hotel may be retro inspired, but it's all bold, modern comfort with huge, bright rooms, communal areas designed for socialising and plenty of food and drink options for guests and public alike.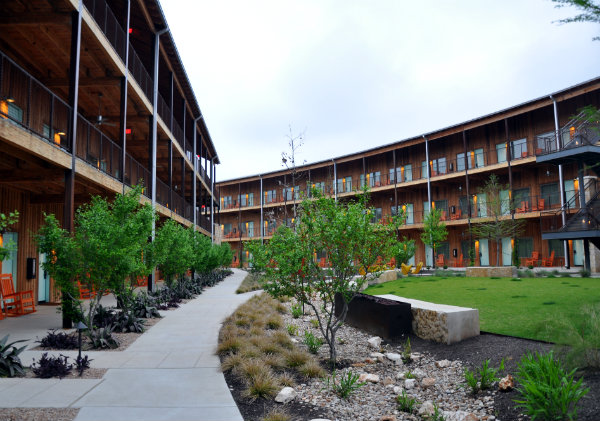 The rooms
Coming from Europe, it never ceases to amaze me how huge American hotel rooms are, and Lone Star Court is no exception. The cool concrete floors and cheery bright colours are a welcome respite from the hot Texan sun outside. The mini bar is in fact a turquoise Smeg fridge, the bathroom is hidden behind a sliding wooden barn door and the lamps are made from antlers. It's quirky, but without trying too hard, and it's oh so Texas.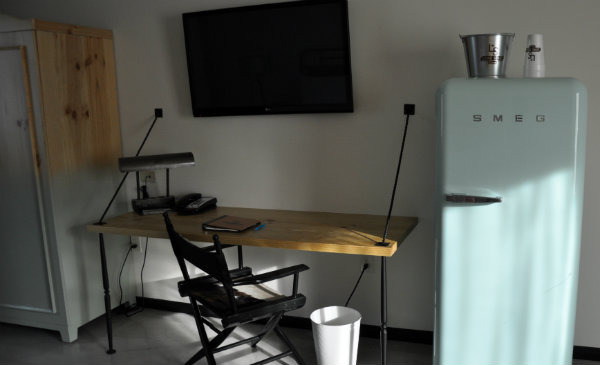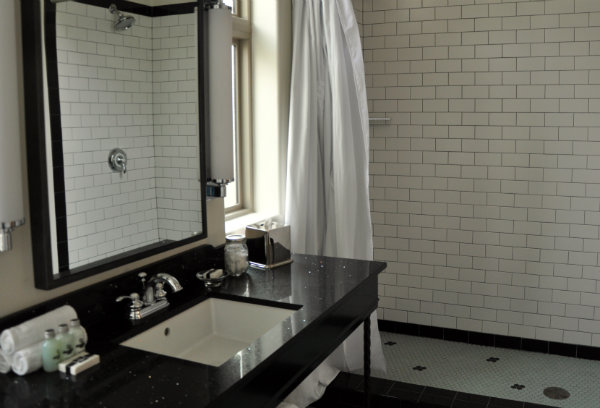 The food & drink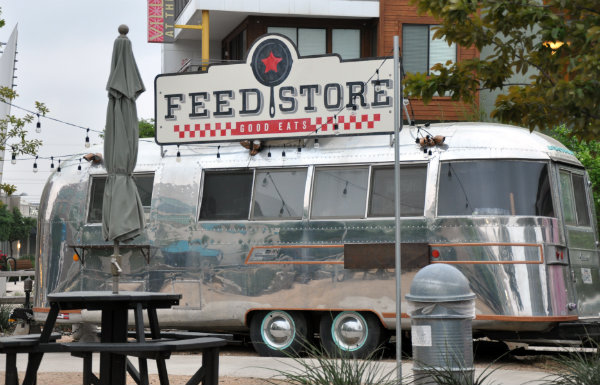 No self-respecting retro hotel would be complete without a vintage Airstream food truck, which is why Lone Star Court has Feed Store, serving local cuisine like jalapeno mac and cheese and fried chicken Po'boys. After enjoying your meal at picnic tables in the sunshine, head to the Cupcaking Desire Bakery truck right next door for delicious dessert.
If you'd prefer a sit-down meal that you can wash down with a local beer, Water Trough is a bar and restaurant offering Texas-style food to the tune of live country music. It also serves a mean breakfast, which is complimentary for guests at Lone Star Court.
The social bits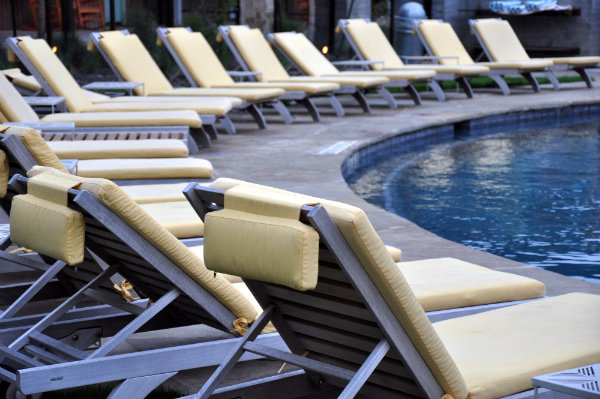 The focal point of Lone Star Court is the courtyard, an enormous grassy area complete with covered picnic benches, fire pits and a cute little pool surrounded by deck chairs. Each room has its own verandah or balcony, where guests can sit and watch the world go by, beer in hand, an overhead fan providing relief from the balmy Texas evening air.
The verdict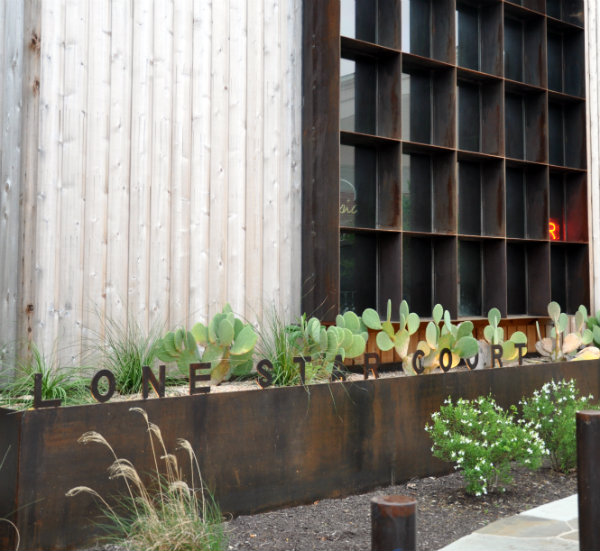 I loved Lone Star Court. It exudes character, offers every convenience you could wish for and has a sociable, quirky vibe. The only downside, especially for anyone visiting Austin to explore the city, is that it's located quite far from downtown and the main attractions, although it is right next to The Domain, a modern outdoor mall. In good traffic it took around twenty minutes to reach the hotel from downtown, in rush hour the drive is significantly longer but it's ultimately well worth the drive.
Location aside, I can't pick a fault with this hotel. If you're ever in the city of Austin and you crave character in the same way that I do, make sure you book a room at Lone Star Court.
Visit the Lone Star Court website for even more info.
Just letting you know: Lone Star Court generously offered me one complimentary night and two nights at a media rate in exchange for an honest review of their property. 
Want to see more posts like this?
Follow me on:
Follow