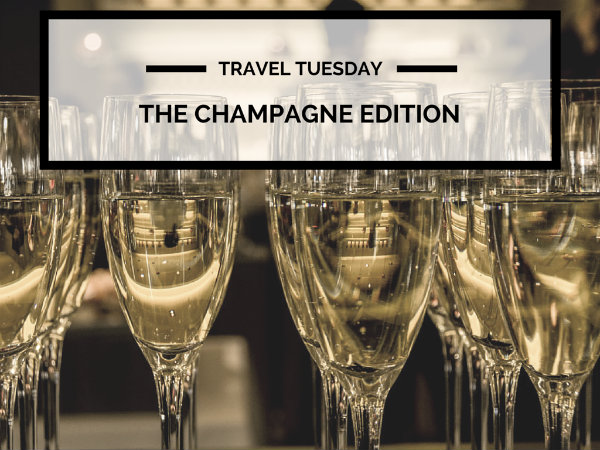 Recent news of a looming Prosecco shortage has caused a bit of a stir here in the UK. Summer is on its way, and along with the sunshine comes the inevitable surge in barbecues, picnics and al fresco dinner parties, all served with a glass of sparkling wine. Gone are the days when bubbles were reserved for weddings and New Year's Eve alone – because really, who needs a reason to celebrate with friends?
So…if the sparkling wine isn't coming to us this summer, maybe it's time to go to the source. Whether it's Prosecco, cava or Champagne you're looking for, here are the best places to travel to for a sparkling wine fix.
Cava, Spain
Did you know that one of the biggest cava wine regions is just a day trip away from Barcelona? Cava originates in Catalonia, although there are eight regions in Spain where it can be found. What I love about the Penedés region is that it's just an hour or so from Barcelona, making it a really easy destination to escape to for a day and learn about the history and production of cava in Spain. Of course, if you want to try some for yourself it's best to book a tour where someone else is doing the driving – I like the look of this day tour that visits a variety of different wineries including one that's family-owned and operated.
English Sparkling Wine
English wine isn't particularly famous, but that doesn't mean it should be dismissed. For a mini-break with a fizzy twist, take a drive through the countryside to award-winning Ridgeview in the South Downs – close to the seaside town of Brighton. Visitors can take tours, sample sparkling wine or purchase a few bottles to take home with them. It sure beats trying to pack bottles around socks and t-shirts for a flight home!
Prosecco, Italy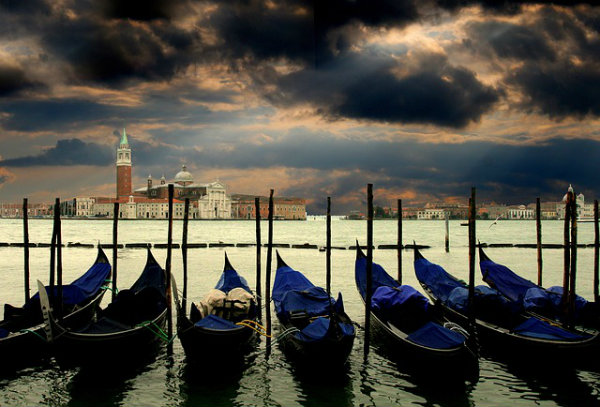 If unusual rainfall has meant there's not enough Prosecco to send to the UK, the logical solution is to travel to Italy to grab a glass right from the source. Right? The region of Valdobbiadene, famous for its Prosecco production, is just ninety minutes or so outside of Venice so it's another fantastic city day trip destination. If you're looking to get away from the hustle and bustle of Venice for a while, a little Prosecco tasting in the lush green hills of Veneto is bound to make you feel refreshed and ready for more gondolas, art and outrageous masks.
Champagne, France
Considered to be the mother of all sparkling wines, Champagne is the label that can only be used by winemakers who produce in a specific region of France. Although it's a short distance from Paris, true Champagne lovers will want more than a day in the region, which is home to world-famous producers as well as tiny, family-run Champagne houses, many of which offer tastings and tours to the public. There's even a Museum of the Vine, which is a good place to start for those who (like me) know very little about how champagne is actually made.
Craving champagne?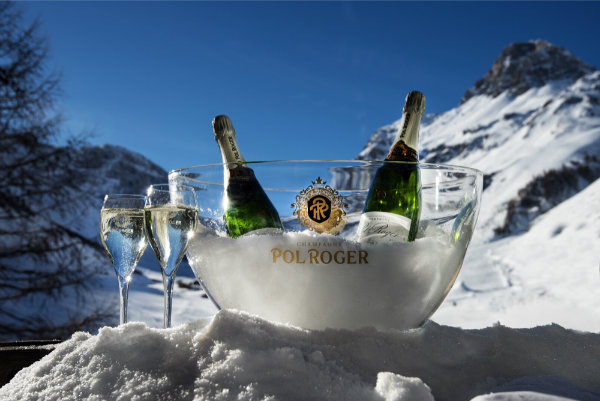 Want a chance to win six bottles of Sir Winston Churchill's favourite Champagne: Pol Roger? Of course you do. Le Chardon Mountain Lodges, whose luxury ski chalets serve none other than Pol Roger, are celebrating their favourite memories from the 2014-2015 ski season and they're inviting one lucky winner to celebrate in style with six bottles of Champagne. To enter, head over to the competition page before midnight on May 31 to be in with a chance of winning. Good luck!
Just letting you know: this post contains a sponsored link, but all words and opinions are my own.
Want to see more posts like this?
Follow me on:
Follow