I've been to Ireland just once in my life. I was fifteen, and way too cool to be taking a road trip with my parents to hang out with relatives. I didn't appreciate my few days in Dublin, but now that I'm older (and wiser, of course) I've realised how totally silly I was. Ireland is now very close to the top of my list of places to visit, thanks in part to Pinterest and my discovery of these five places that look like they're straight out of a fairytale.
Kylemore Abbey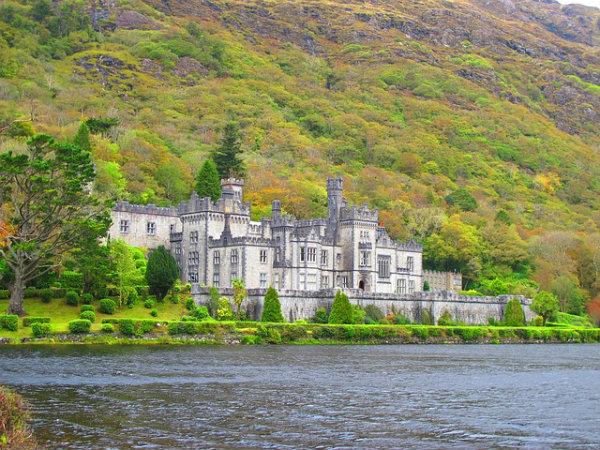 Located in County Galway in an area steeped with myths and legends, this intricate building on the water's edge was built in 1867 by a rich doctor from London. It was sold in 1920 to a Duke and Duchess, who were forced to sell it some time later after getting into gambling debt. The buyers of this spectacular property were a group of Benedictine nuns who had fled Belgium during World War I. From a war zone to a castle of 33 bedrooms, the nuns must have felt like they were living in a real life fairytale when they moved in. As well as the main house, there is a Gothic cathedral on site as well as a walled Victorian garden, which is open for visitors to explore for themselves.
Giant's Causeway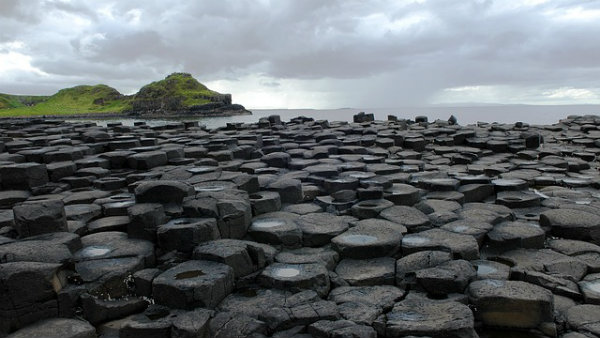 Geologists would say that this UNESCO world heritage site was formed by a volcano that left some 40,000 columns of basalt interlocking to form an uneven landscape that looks almost lunar. However, I far prefer the myth that says the causeway was built by a giant (named Finn MacCool) who needed to cross the North Channel to meet a Scottish giant who had challenged him to a fight. In the end, Finn managed to outsmart his much larger foe, who fled back to Scotland, destroying the causeway behind him so Finn couldn't follow. It makes more sense to me than a volcano!
Read more about the Giant's Causeway.
Poulnabrone Dolmen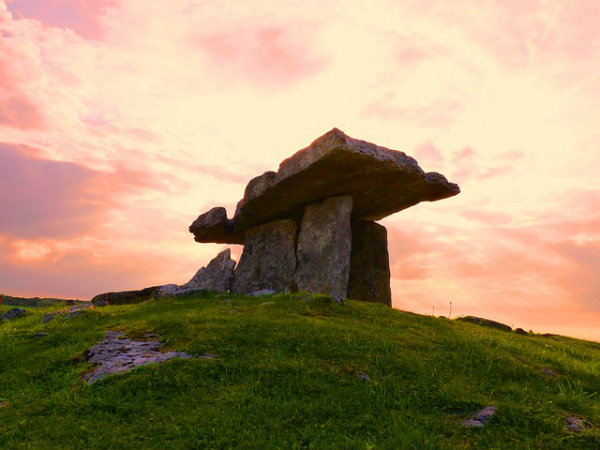 Technically this strange rock structure is a Bronze Age tomb, but to me it looks exactly like the stone on which Aslan was killed and raised from the dead in The Lion, the Witch and the Wardrobe. When the site was excavated in 1986, the remains of 16 humans were discovered along with artefacts like stone axes and pendants. Although historians can guess what happened to the people buried here and the kind of life they lived, there's an air of mystery, of stories untold, that surrounds this ancient monument.
Trinity College Library
There's nothing more magical to me than a huge library. Hidden between the bright covers are new worlds, characters to fall in love with, beautifully crafted words and the purest form of escape available on earth. Trinity College Library in Dublin is the largest library in Ireland and is a must-see for visitors to the city. The famous Long Room, built in 1712, is an impressive 62 metres long and is home to around 200,000 books as well as the Book of Kells, an illustrated display of the four Gospels of the New Testament. I could spend days exploring the treasures on the shelves of this historic library.
Find out more about Trinity College Library.
Dark Hedges
I must confess, the Dark Hedges in Ballymoney, Northern Ireland caught my eye when watching Game of Thrones. Beech trees planted in the 18th century twist and entwine to create a mysterious tunnel that shrouds the road. Rumour has it that the Grey Lady, a ghost familiar to locals, haunts the stretch of road under the Dark Hedges before disappearing into thin air when she reaches the last tree. Be sure to look out for her if you're visiting this popular attraction on Bregagh Road.
Read more about the Dark Hedges.
To explore these, and many more attractions in Ireland, make sure you check out Expedia, where you can book accommodation, tours and more.
Just letting you know: This post was part of a content collaboration with Expedia Ireland. 
Want to see more posts like this?
Follow me on:
Follow