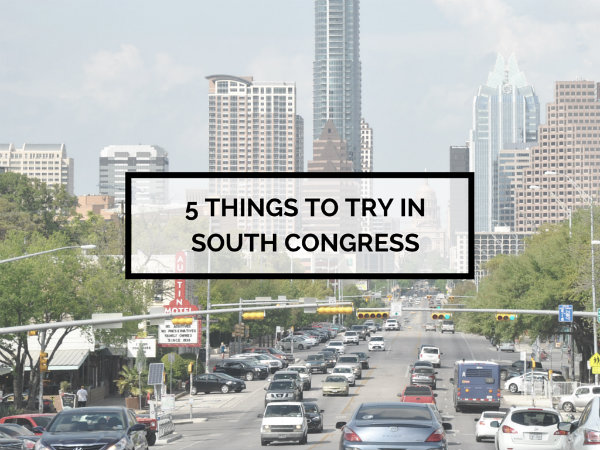 Have you ever visited a brand new city and found a neighbourhood that just feels like home?
That was exactly how I felt in South Congress, Austin.
South Congress is an avenue on the southern side of the Colorado River that leads all the way up to the Texas Capitol building. A small section of this road and a few of its surrounding streets comprise the South Congress neighbourhood, better known as SoCo to locals.
It's in SoCo that you'll find food, shopping, music, art and an atmosphere that just oozes cool.
Somehow, although I ventured further afield, I always ended up back in SoCo to eat, drink, shop and wander. If you're visiting Austin, here are 5 things to try in South Congress:
Eat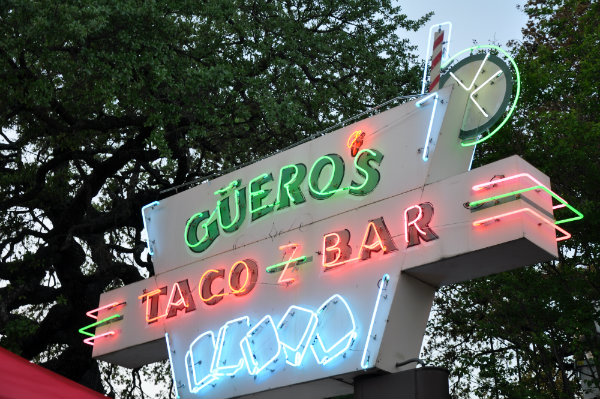 Wanting to try some Tex-Mex while I was in Texas, I asked a few friends on Facebook where I should go in Austin. The verdict was almost unanimous: Güero's on South Congress.
All too happy to stay in my favourite area, I arrived to a queue out the door of this trendy looking restaurant. Luckily the queue moved quickly and we were soon munching chips and salsa and sipping beers. I have to admit, Tex-Mex isn't my favourite type of food, but even if you're not keen on Güero's there are plenty of other options to choose from.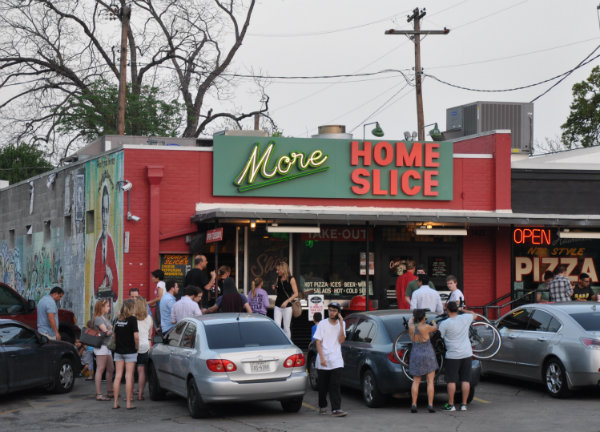 Home Slice Pizza seemed to have a constant line out the door, there are food trucks everywhere and there's even a Hopdoddy Burger Bar, which is rumoured to be epic. Head a few streets back and you'll find Gourdoughs, a food truck serving the most unbelievable doughnuts you'll ever taste.
Read: all of the eating in Austin
Browse Vintage Boutiques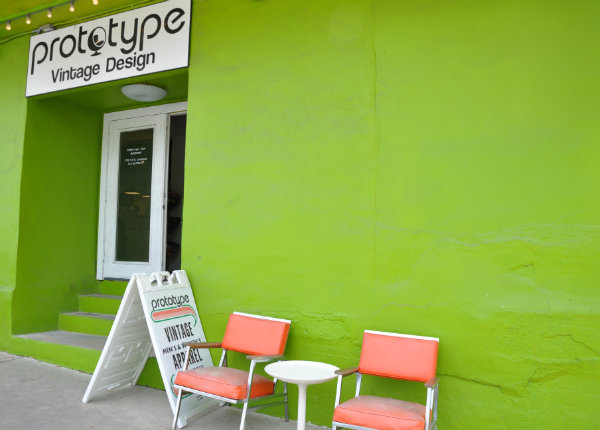 If you love vintage, then South Congress is the place for you. Along South Congress Avenue and on some of the roads around and behind the main strip are dozens of vintage stores, some selling a mixture of new boutique wear and pre-loved pieces, and many displaying racks and racks of retro garb, knick knacks and memorabilia.
For clothing I recommend Prototype, which had an incredible selection of beautifully displayed and reasonably priced classic American wear. If you're looking for odds and ends to display in your home, don't miss Uncommon Goods, a huge store filled with endless bits and bobs to look at.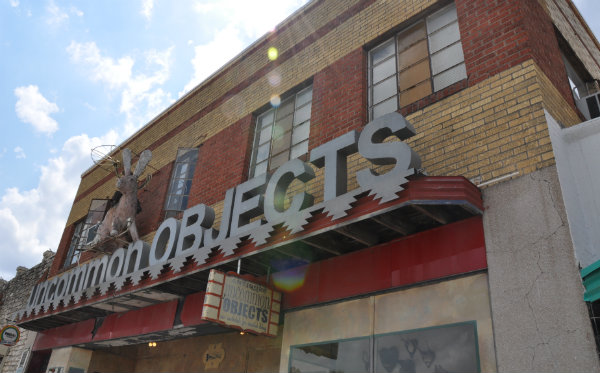 The best thing about this store is that everything is displayed by colour, so you'll find a whole corner of green signs, bottles, statuettes and jewellery stacked in the most spectacular array. A few steps away it's the same thing in white, then blue, then red…It's worth popping in for a window shop but I promise you, it's hard to leave empty handed.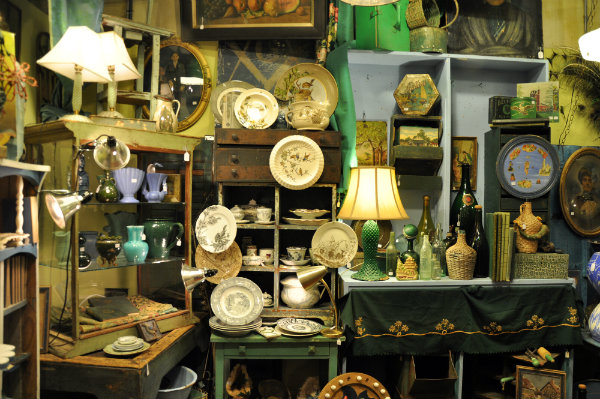 Tip: print off this Vintage Around Town Guide before you go.
Shop For Cowboy Boots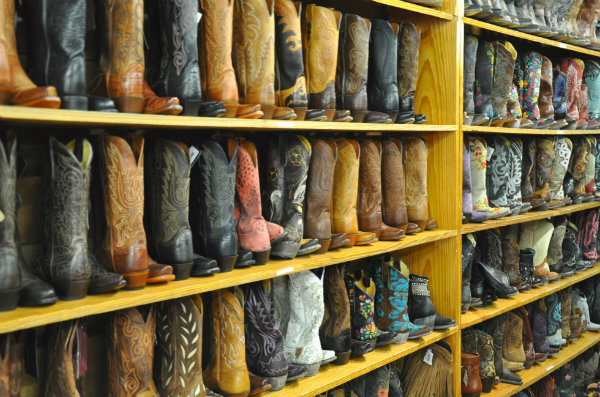 I had a fantastic pair of cowboy boots once, but somewhere between moving countries I lost them. I've been pining after them for some time so when I planned a trip to Texas one of the first things I wanted to do was buy a new pair. I started by scouring vintage stores and found a red pair of Ralph Lauren beauties, which were sadly too small.
Luckily, South Congress is home to two incredible boot stores that are worth a browse even if you're not buying. The first is Heritage Boot Co., which sells all kinds of colourfully embroidered hand-made boots. They are stunning, but the store has a strict no-touching policy, which admittedly put me off. I don't want to have to ask to look at every pair, thanks.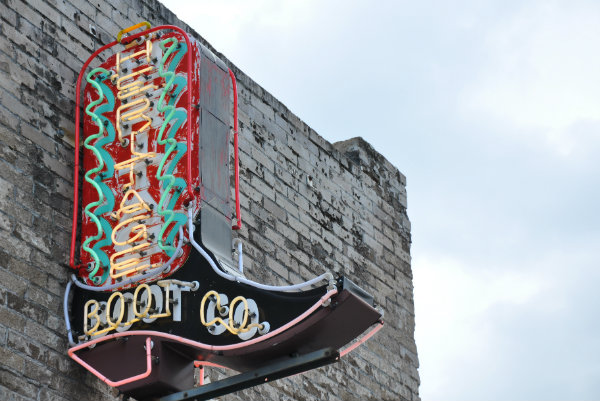 Allan's boots couldn't have been more different. I tried on about 50 pairs after exploring aisle after aisle of incredible leather boots in their huge store. In the end I fell in love with a classic brown pair, which I proudly wore out to dinner in Dallas a few nights later.
You know…when in Rome…
Check Out Street Art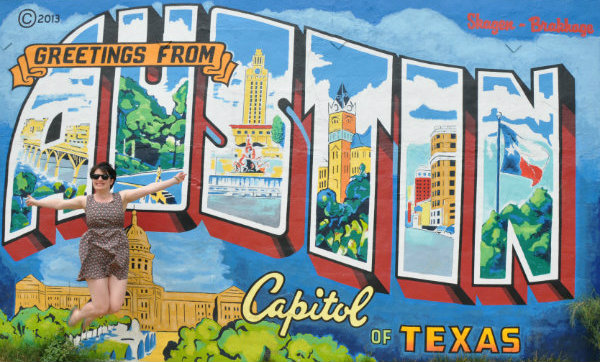 The famous Greetings from Austin mural is just a few streets behind South Congress Avenue, on South 1st St. Make sure you have a cheesy photo taken with this Austin icon, but keep your eyes peeled for other pieces too. As well as graffiti, you'll find awesome retro neon signage, clever posters and beautifully painted murals. Bring a camera.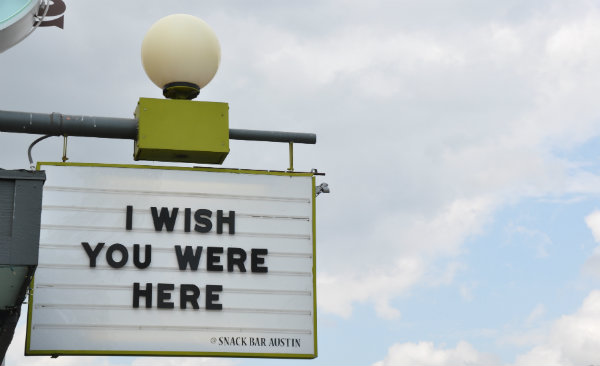 People Watch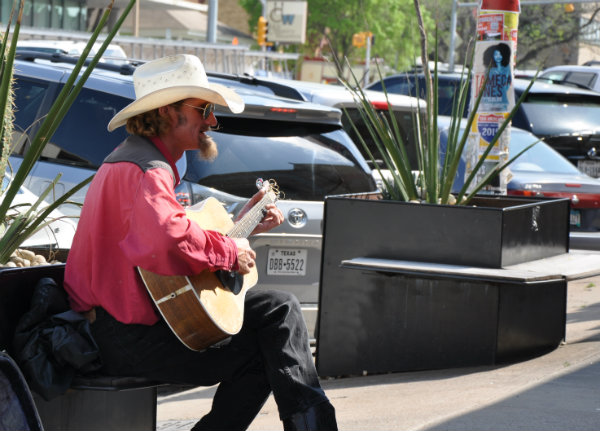 One of my favourite things to do in any destination is to sit back and watch the world go by. South Congress is no exception with steady streams of locals and tourists strolling along the sidewalk, day and night.
Pick a cafe to perch at (my favourite was Jo's Coffee) and enjoy a cold drink in the vibrant atmosphere. If you're lucky, you might spot some filming taking place and, being the live music capital of the world, you'll almost certainly be treated to the soundtrack of a street performer.
Have you visited South Congress? What would you add to my list?
Want to see more posts like this?
Follow me on:
Follow