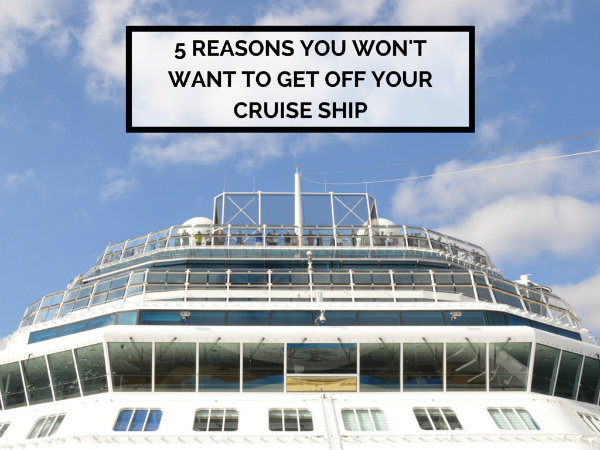 A few years ago I never would have imagined setting foot on a cruise ship, much less staying on it for the duration of its journey. I'm the kind of traveller who needs to move around. I can't sit beside a pool for days on end; I want to explore, to discover new things, to uncover hidden gems in a new destination.
So when I tried cruising for the first time, I was more than a little surprised to discover how much I loved it.
READ: 10 Reasons to Love Travelling on a Cruise
I was completely converted by a way of travelling that allows comfort and convenience combined with the opportunity to see and do new things each day. My favourite part about cruising was arriving in a new city every morning and getting a taste of the culture for a few glorious hours. It was all about getting off the ship to explore.
But on my latest cruise I never left the ship.
Truth be told, it was no ordinary journey; the cruise in question was a two-day sailing to celebrate and explore Celebrity Cruises' newly renovated Eclipse, a ship so big and sleek that two days simply wasn't enough to see it all. And while I would never recommend staying on your ship during a regular cruise (because you'd be missing experiences like this), I must warn you that you might be tempted to. Here's why:
5 reasons you won't want to get off your cruise ship
Cruise food is so much better than you expect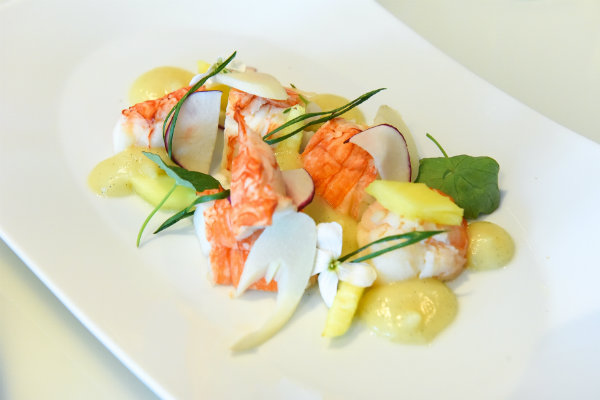 Photo Credit: Steve Dunlop Photographer
Before my first cruise I was convinced that the culinary experience would be mostly centred around all-you-can-eat hot dogs and pizza, with a bit of limp salad as a token gesture on the side.
I couldn't have been more wrong.
A lot of work goes into the food experience on a Celebrity cruise. The kitchens run 24/7 and everything is made from fresh ingredients that are brought on board at every port, which means that there's a dash of local flavour in the meals you're served. From casual cafes to fine dining, you could eat something new at every meal on board. Guests lucky enough to be sailing this summer on Celebrity Eclipse will even be treated to a menu from Michelin-starred chefs, Adam Simmonds and Robert Thompson.
And don't even get me started on the wine and cocktails you'll find on board. I could talk about it all day.
READ: How to Avoid Gaining Weight on a Cruise
You can truly unwind on board the ship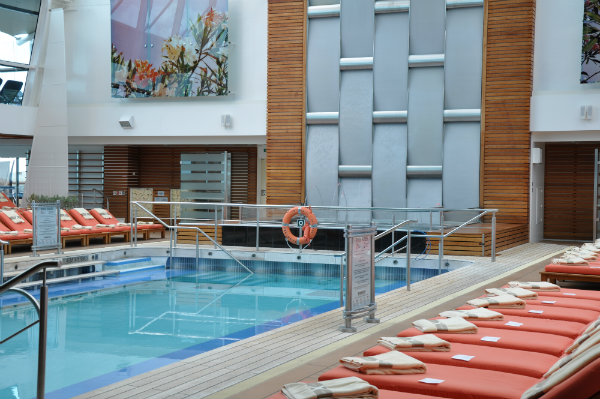 My usual style of travel consists of darting from city to city, always living out of my suitcase and never stopping. As I mentioned, I'm restless and I like to see and do different things, but most of the time I feel like I need a holiday at the end of my holiday.
On a cruise, however, I can unpack my suitcase. I can have a massage at the blissful Canyon Ranch spa. I can swim in the adults-only pool. I can take a class at the gym. I can relax in a bar or restaurant.
And if I can drag myself away from all of that, I can disembark and discover a brand new destination.
If, like me, you can't relax on a holiday, you need to try a cruise.
READ: Why a Cruise Ship is a Destination
You'll be entertained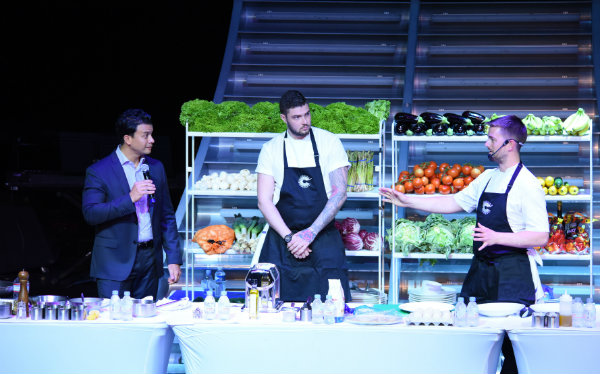 Photo Credit: Steve Dunlop Photographer
I know what you're thinking: cabaret-style shows and art auctions.
Well, I've got great news. Whether you're into the classic cruise entertainment or not, you'll find something to keep you amused. There are wine tasting lessons, yoga classes, cooking demonstrations, movies on the big screen, table tennis, basketball, talks on upcoming destinations, food tastings, Q&A sessions, a library…the event schedule will be different for each cruise, but you're bound to find something to fill your time.
But even if none of it is to your liking, that's fine too. Just sit back, relax and enjoy watching the world go by.
READ: Behind the Scenes on a Cruise Ship
The ship is a floating art gallery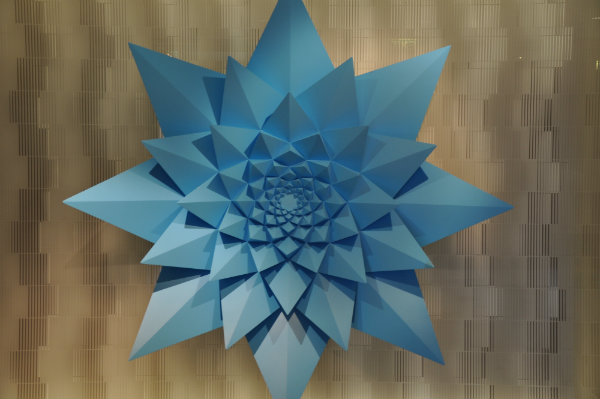 Celebrity Cruises boasts a pretty incredible collection of contemporary art – one of the largest in the world, in fact. You'll discover unique and striking pieces just by strolling around the ship, but if you want to get serious about it, make sure you borrow an iPad to take a self-guided tour of the ship's collection.
I stumbled upon a Lichtenstein on one of my cruises, and I hear there's a Picasso on another one of the Celebrity ships – so make sure you keep your eyes peeled, as you never know what you might find!
You're bound to make new friends on your cruise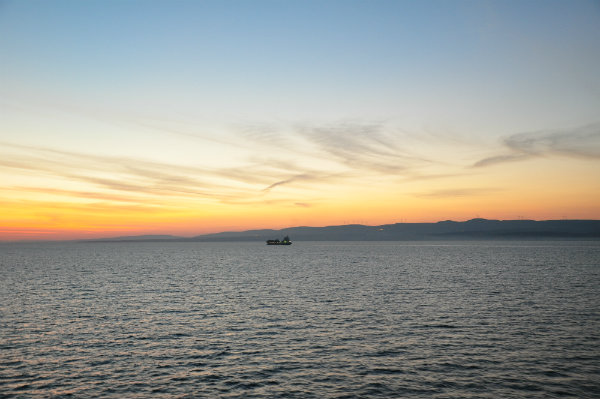 As an introvert, I don't often strike up conversations with strangers, but on a cruise ship it's totally normal. Don't be surprised if a member of staff strikes up a conversation with you and is – gasp! – genuinely interested in what you have to say.
The level of service is incredible, but it's not just the staff who you'll get to know. A cruise is a really social way of travelling and whether it's at dinner, beside the pool or in a masterclass, you're almost guaranteed to meet loads of interesting people, some of whom are lifelong cruise addicts.
But if you're not in the mood to chat, you can always retreat to the quiet of your stateroom where you can sit, drink in hand, as the sun sets on yet another destination.
Have you been on a cruise? What did you love most about the ship?
Want to see more posts like this?
Follow me on:
Follow