I have an exciting announcement to make.
Remember Blogstock, the blogging festival that inspired my (somewhat controversial) break-up note to camping? Apart from the whole wet-tent fiasco, it was an amazing weekend filled with great talks, fun activities and the chance to meet loads of incredible people.
I'm so happy that it's returning once again in 2015, and I'm even happier to announce that…
I'm running a Blogstock session!
My talk at Traverse was aimed at bloggers who already knew a thing or two about social media, but who wanted to delve into the advanced side of analytics and advertising.
At Blogstock I'll be talking to anyone who wants to improve their social media activity, no matter how basic or advanced your social media skills are. Whether you're a brand, a blogger or a PR, my Social Media Health Check session will show you how to measure your current social activity and identify action points that you can implement right away.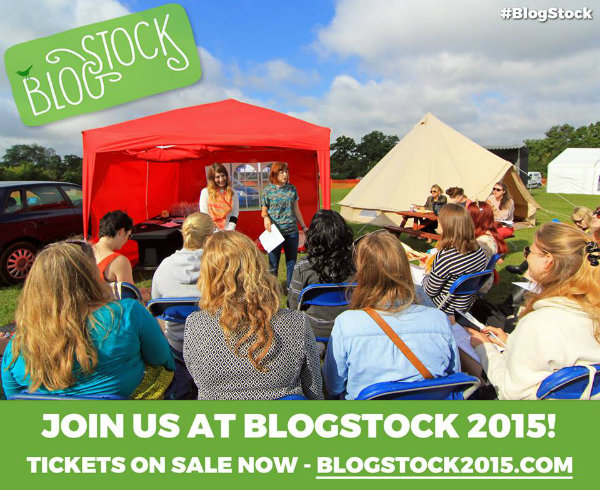 So what are you waiting for? Grab your Blockstock ticket and check out all of the incredible sessions you'll be able to join.
Not convinced?
Don't worry – you don't just have to take my word for it. Here are some reviews of Blogstock 2014 that will get you excited for this year's blogging festival:
Lonely Planet
Yes, that's right – the Lonely Planet came along to the first Blogstock. Read what they had to say about it.
The Travelista
Jess had a slightly more glamorous experience than I did, thanks to a VIP tent (jealous). Take a look at her fancy camping and read about her Blogstock experience.
Rockalily
Blogstock isn't just for travel bloggers. Ree Ree from the popular fashion blog Rockalily came along in 2014 and wrote about her time at the festival here.
Still not sure? Perhaps you will be swayed by a…
Blogstock discount code!
This exclusive code is only for readers of A Bird in the Hand Travel, and it'll get you a 15% discount off your ticket. Just use the code ELLE15 when you book your ticket.
Will you be at Blogstock? I'd love to meet you there!
Want to see more posts like this?
Follow me on:
Follow