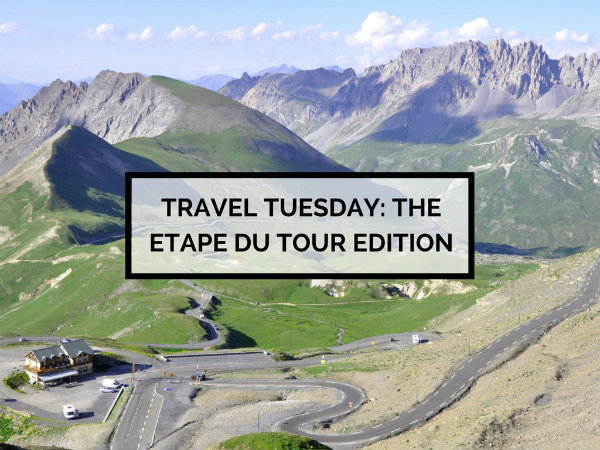 Every year, thousands of cyclists gather in France for an amateur race called l'Étape du Tour, which means 'The Tour Stage'. Following a different stage of the Tour de France each year, riders can test their endurance and strength on a course that's a challenge, even for the pros.
It's an incredible race that cyclists from over fifty different countries participate in, but it can also be a confusing event for first-timers to attend.
My husband is a keen cyclist and will be racing in his fifth Étape du Tour this weekend, riding from Saint-Jean-de-Maurienne to La Toussuire-Les Sybelles in the French Alps. This will be my fourth time as a spectator so between us we have some helpful tips for the brave souls who will be riding in this year's Étape and for those who, like me, will be cheering the riders on from the sidelines.
Tips for Étape du Tour Riders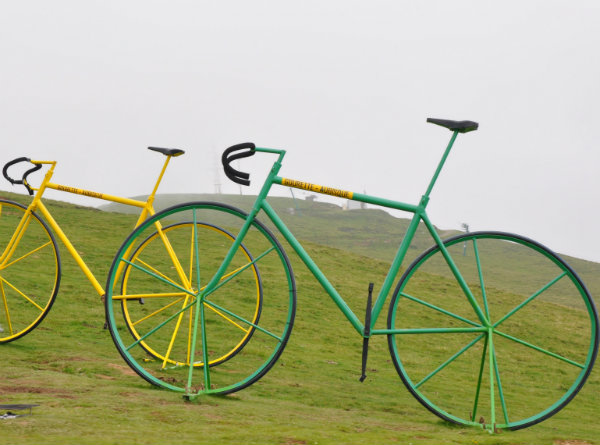 Check in at the village as early as you can, so you can rest and relax ahead of the race.
Go out for an easy ride the day before race day so you can make sure your bike is race ready and that you are adjusted to the altitude (if you're in the mountains).
Prepare your breakfast the night before so you don't have too much to coordinate in the morning.
Be prepared for all weather. In the mountains the conditions can change very quickly. Carry gloves, arm warmers and a rain jacket with you…you'll be glad to have the extra layers if it starts pouring icy rain like it did in the 2012 Étape.
Wear sun screen.
Know how you're getting to the start line and back to your accommodation from the finish line. This isn't arranged for you as part of your Étape registration and it can be difficult to coordinate.
Familiarise yourself with the location of food & drink stations and plan your stops.
Don't go too fast, too soon. Save some energy for the gruelling finish.
Don't linger at the food and drink stations for too long, and stay away from the cheese and wine. Probably best to leave those treats for the locals.
Enjoy riding in some of the most incredible scenery in the world!
READ: Diary of the 2011 Étape du Tour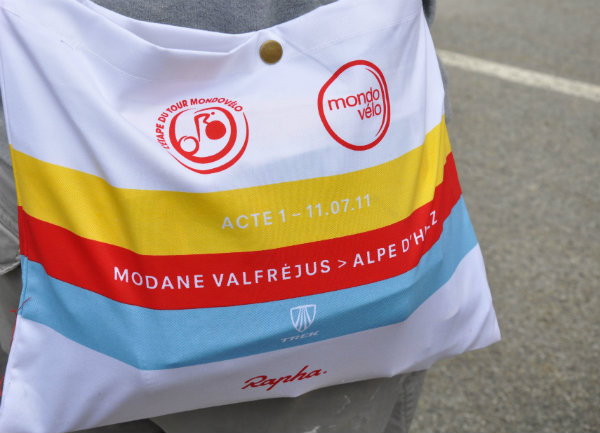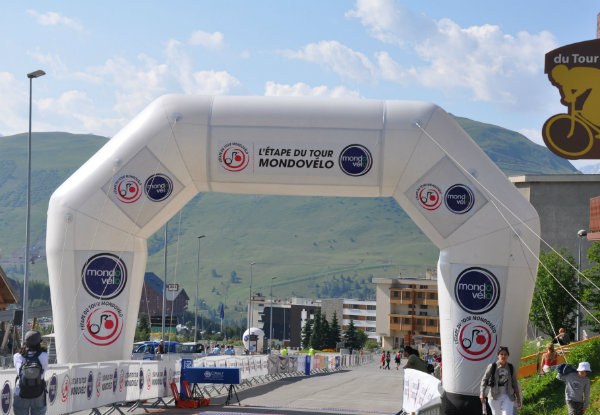 Tips for Étape du Tour Spectators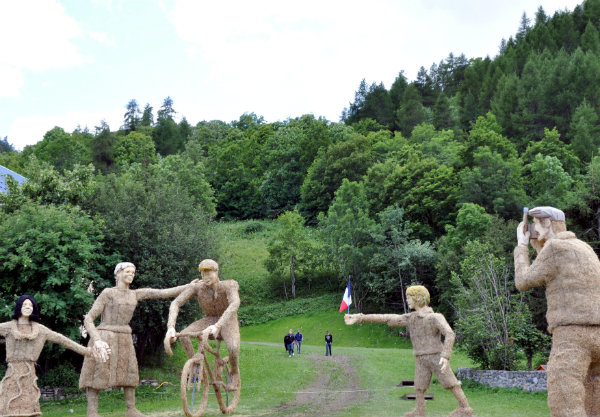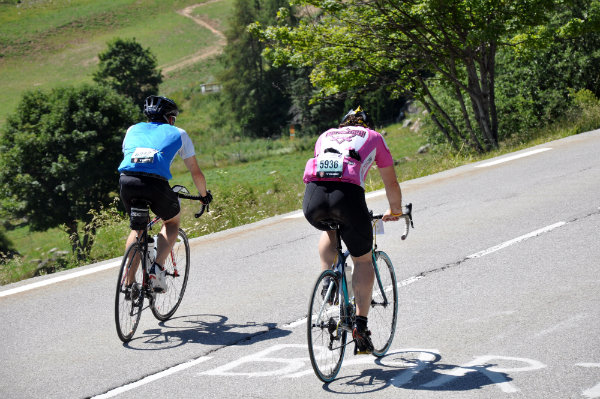 Double check road closures at the riders' village. In previous years, not much information has been available to riders and spectators prior to the event. The best way to find out all that you need to know is to head to the village where the riders register, and ask at the information booth. They'll be able to provide maps and suggest the best places for you to watch from.
Bring a picnic. You'll be waiting around for a while, so you might as well make the most of it. If you're super organised, you can pack a blanket, chairs, wine…
Dress for all weather. Pack sunscreen, a hat, an umbrella and a jumper as a minimum. As a spectator, I've been sunburnt and freezing (in the same day), so plan for the unpredictable mountain conditions.
Spectate from the mountains. If possible, pick a spot on one of the steeper mountains. Not only will the riders be glad for the support during a challenging section, but they'll be going slowly enough that you can see (and photograph) them going past.
Make a plan for meeting the riders at the end. Thousands of riders will be trying to find their loved ones and get back to their accommodation, so to avoid confusion it's best to make a plan for where to meet.
Bring treats. Have some Haribo or other sugary snacks ready to hand to the riders you're cheering on as they ride past. And have more at the finish line (with any icy cold Coke, if possible). Trust me, you'll be their hero.
Get your cheer on. Seriously, what these riders are achieving is incredible, and they need your support. Don't just cheer for the people you know.
Enjoy a day in the French mountains! Sunshine, wine, a festive atmosphere, French scenery…what's not to love?
READ: Why the Tour de France is a destination, not an event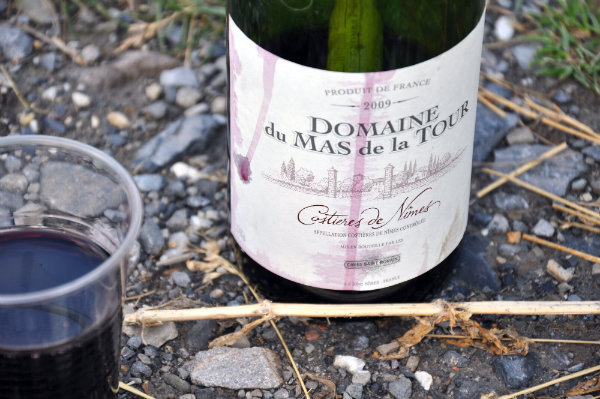 Want to see more posts like this?
Follow me on:
Follow