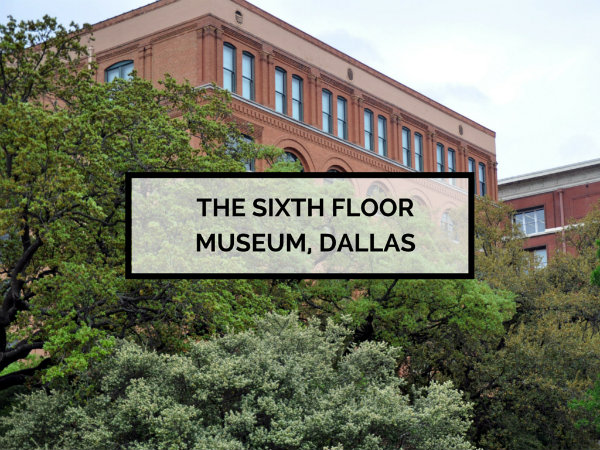 If I only have a day in a new city, I generally won't choose to spend those precious few hours in a museum. Dallas was a different story. When I was researching things to see and do in this massive Texan city, The Sixth Floor Museum at Dealey Plaza was recommended time and time again.
I never learned US history at school, but I was aware that President J.F. Kennedy was assassinated, that it had something to do with a grassy knoll, and that there were plenty of conspiracy theories surrounding the crime. I love a good conspiracy theory, so with my interest piqued, I made this museum my first priority for my one and only day in Dallas.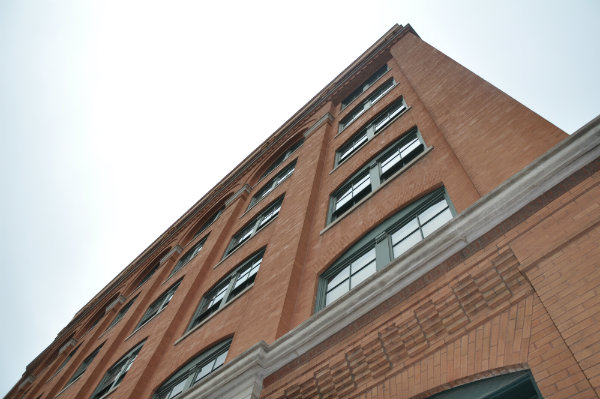 As it turns out, that infamous grassy knoll is right in the heart of Dallas. Tucked away on the sixth floor of what was the Texas School Book Depository, overlooking said knoll, is the site from which Lee Harvey Oswald was said to have shot the president. This same site is now the location of a fascinating walk through history.
The Sixth Floor Museum, which costs $16 to visit, chronicles the life and career of John Fitzgerald Kennedy, the culture and events surrounding the era in which he was president, and the events that took place on and around his assassination on November 22, 1963.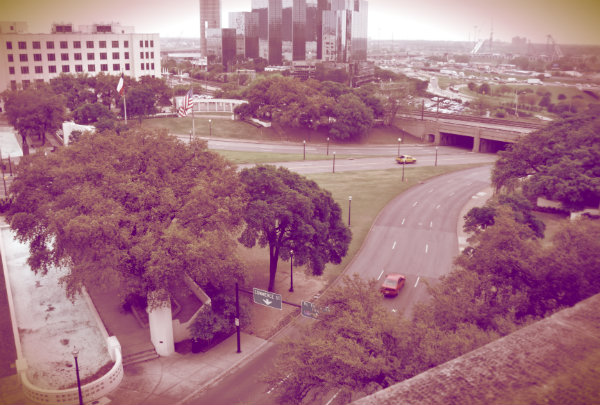 View of the street from the sixth floor window
From what I learned, it seems like a pretty open-and-shut case in terms of who killed JFK. Lee Harvey Oswald's rifle was found on the sixth floor of the Book Depository, where he worked. Three bullet shells were found inside the open window that faced the spot where the president was killed.
Evidence doesn't get much more obvious than that.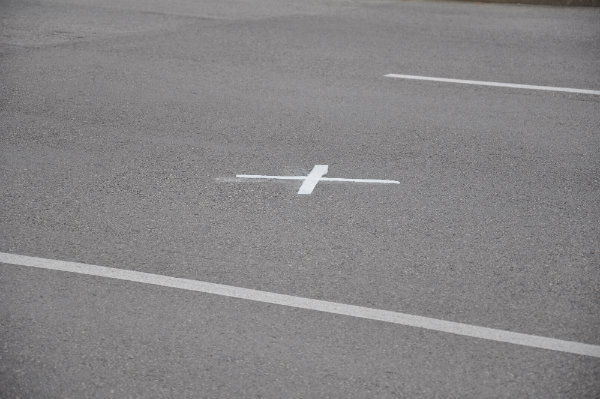 X marks the spot on the road where Kennedy was shot
The strange thing about this case, however, was the fact that after Oswald's arrest, he was shot point blank in the middle of the police station by nightclub owner Jack Ruby. And what of the claims that shots were heard coming from the grassy knoll? Was Oswald acting alone?
We will probably never know, but the museum does a great job of showing various points of view, explaining the strange facts of the case and giving visitors a chance to inspect films, artifacts and photos in relation to the Kennedy assassination.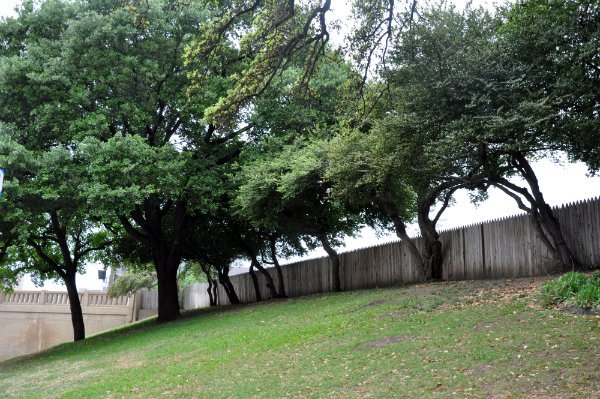 The grassy knoll
It's a fascinating exhibition, and once you've completed the audio tour you can walk outside and stand on the knoll for yourself to draw your own conclusions as to what took place on that day in 1963.
The Sixth Floor Museum is a must-see in Dallas, even if you're not intrigued by the slightly disturbing, as I am (I'm maintaining that it's all research for my novel, okay?), if only to understand a slice of US history while you're in the very spot where it happened.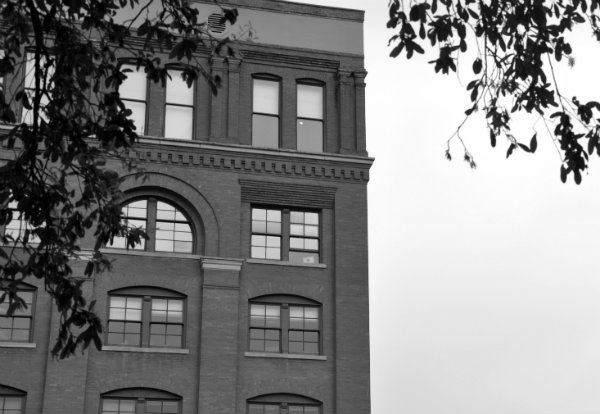 Where: 411 Elm Street, Dallas, TX  75202
When: open every day except Thanksgiving and Christmas. Monday: Noon to 6 p.m. Tuesday-Sunday: 10 a.m. to 6 p.m
Want to see more posts like this?
Follow me on:
Follow