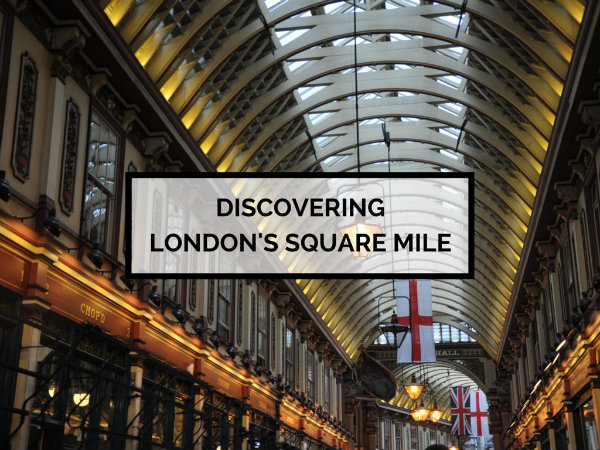 Five years. That's how long I've lived in London, and yet I can count on one hand the number of times I've ventured into London's Square Mile.
The official title of this area is The City of London, but back in Roman times, when London was a walled city, it took up an area of exactly one square mile. The name stuck.
When I travel I try to experience a new city like a local would, so when Go Native invited me to stay at one of their properties in Monument I jumped at the opportunity to discover a new corner of the city I already love so much.
Go Native Apartment Monument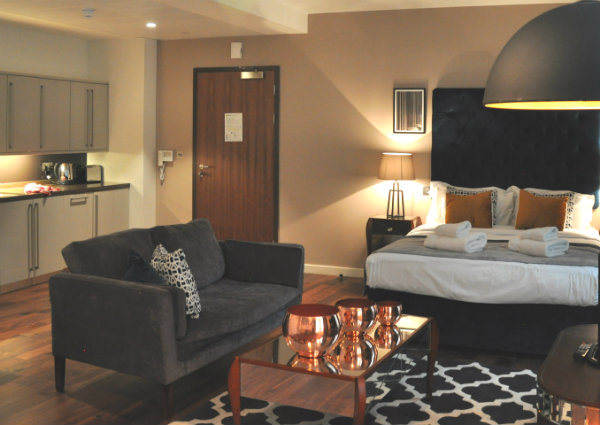 Go Native offers luxury, serviced apartments all over London, which means you can truly experience the city like a Londoner: shop at local markets, cook your own traditional meals with fresh ingredients and explore the area like a local would. Go Native offers 24/7 service as well as a reception desk for easy check-in and any questions you might have while you're there, so you get all the benefits of a hotel, too.
My Go Native studio apartment offered everything I could want during my stay: wifi, a full kitchen, washing machine, TV, The White Company toiletries, coffee and tea, and an exceptionally comfortable bed.
I'd like to say that I took advantage of the modern kitchen to cook myself a gourmet meal, but with so many great restaurants around I decided to get a takeaway pad thai and some wine, which I enjoyed as I watched TV and listened to the rain outside.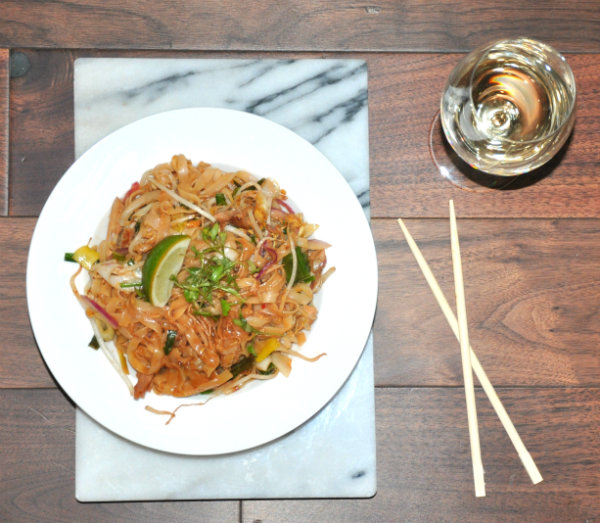 I woke up the next day to discover that the rain had died down to a light drizzle, so I checked out and went on a mission to discover London's Square Mile. Here's what I found:
The Monument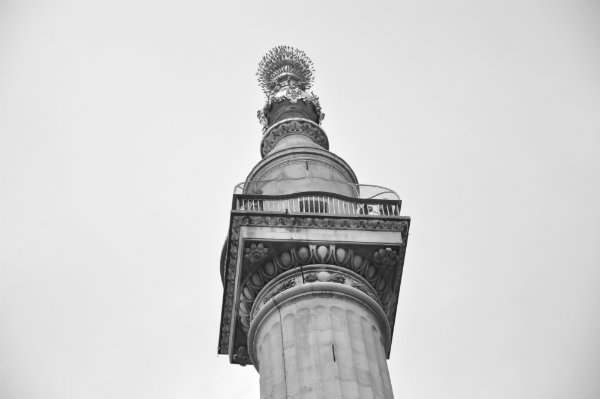 In September 1666, a bakery on London's pudding lane caught alight and spread quickly through the surrounding area. Now known as the Great Fire of London, it destroyed over 13,000 homes, St. Paul's Cathedral and many other buildings within The Square Mile. Sir Christopher Wren, probably best known for his rebuilding of St. Paul's, designed The Monument, which stands 202 feet tall and 202 feet from the place where the Great Fire began. It's also just a stone's throw from Go Native Monument.
Visitors can climb the 311 winding steps to reach a platform at the top, which offers views across London's distinctive skyline. It costs just £4 to enter, making it one of the best-value attractions in the capital.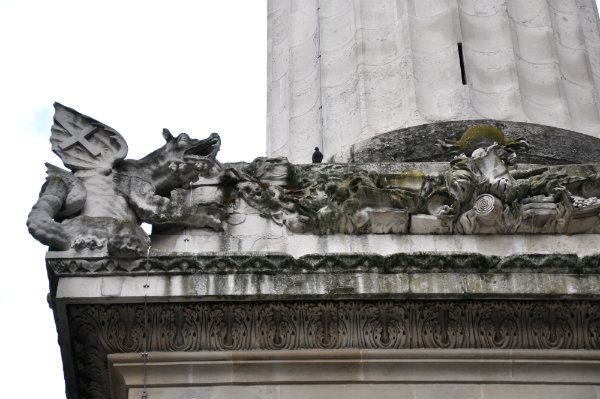 Leadenhall Market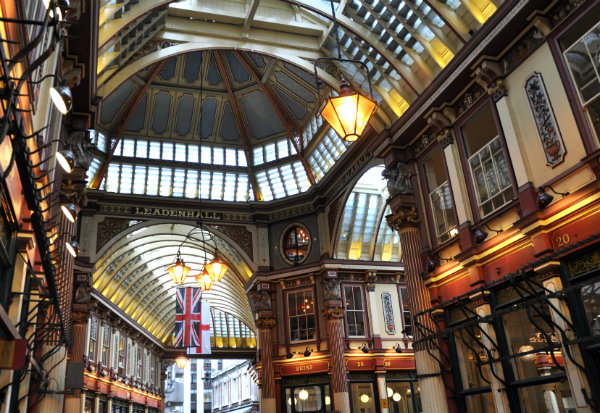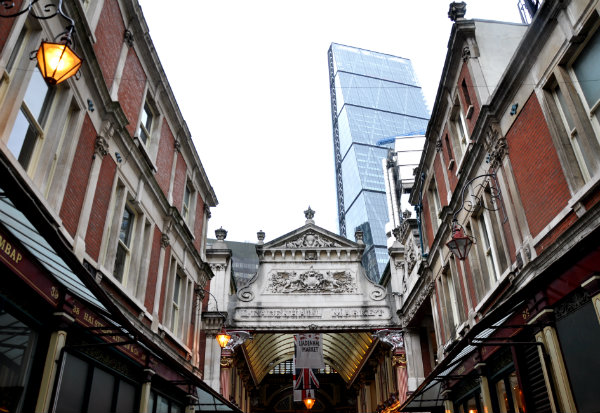 I am kicking myself for never having visited Leadenhall Market in my five years as a Londoner. It's spectacular! The ornate arched roof of this covered market makes it one of the most beautiful markets in the city, and certainly one of the oldest, dating back to the 14th century.
Inside, you'll find pubs, coffee shops, specialty food stores, cafes and restaurants and even retail outlets like Barbour and Reiss. Although the vendors are mostly modern chains, remnants of the history of the market remain…like a busy shoe shining stall.
And because I'm a Harry Potter geek, I love Leadenhall Market all the more because it featured in the film Harry Potter and the Philosopher's Stone (it's near The Leaky Cauldron).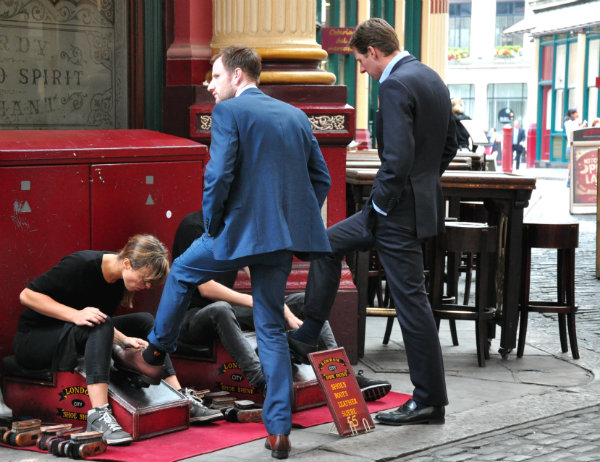 SkyGarden at the Walkie Talkie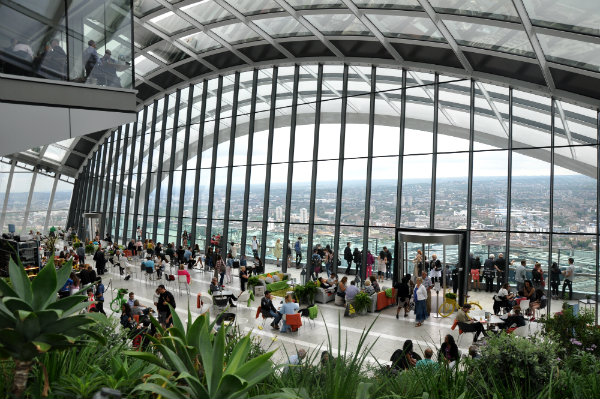 London's highest public garden can be found inside 20 Fenchurch Street, affectionately known by locals as The Walkie Talkie. Bookings are required to visit the SkyGarden, but your visit won't cost you anything. That is, unless you decide to eat or drink at one of the cafes and restaurants dotted throughout the famous 35th floor. The views from here are breathtaking, and whether the weather is glorious or grim, you can enjoy the full experience of the SkyGarden while staying comfortable and dry.
City of London Architecture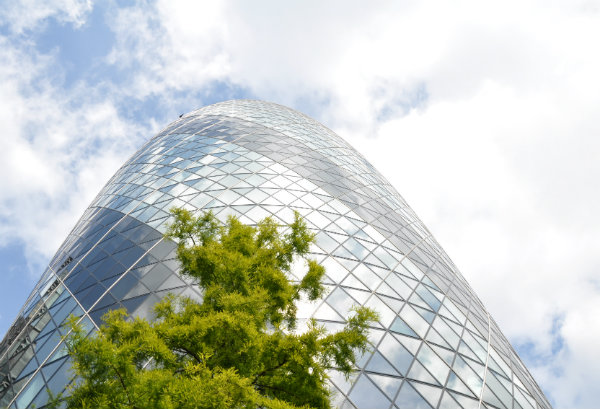 The architecture in The Square Mile is something to behold: on one street corner you'll find a quaint old church and on the next a gleaming metallic building designed by a world-famous architect. The Gherkin (another London nickname) is even more impressive up-close than it is from the distance I've always appreciated it from, and Lloyd's of London was a brand new discovery for me. The building looks like it's inside out, with the lifts and staircases all on the exterior. Apparently it's even more impressive inside, but I struggle to believe that.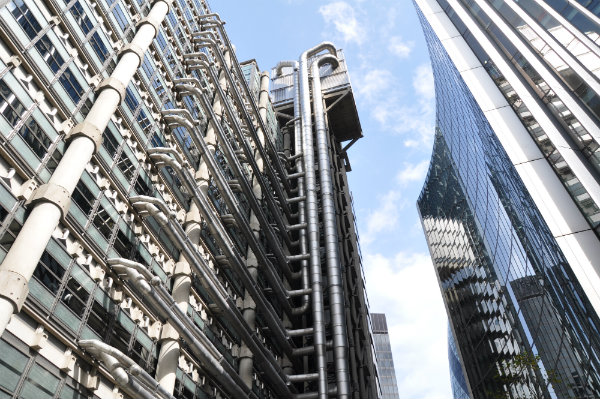 Want to Go Native in London? You can – for £140 per night inc. VAT for a Studio Apartment in Monument, for stays during August 2015. Minimum stay 2 nights. Email social@gonative.com and quote 'Bird' to book at this price. Huge thanks to Go Native for hosting me for a night!
Pin this for later: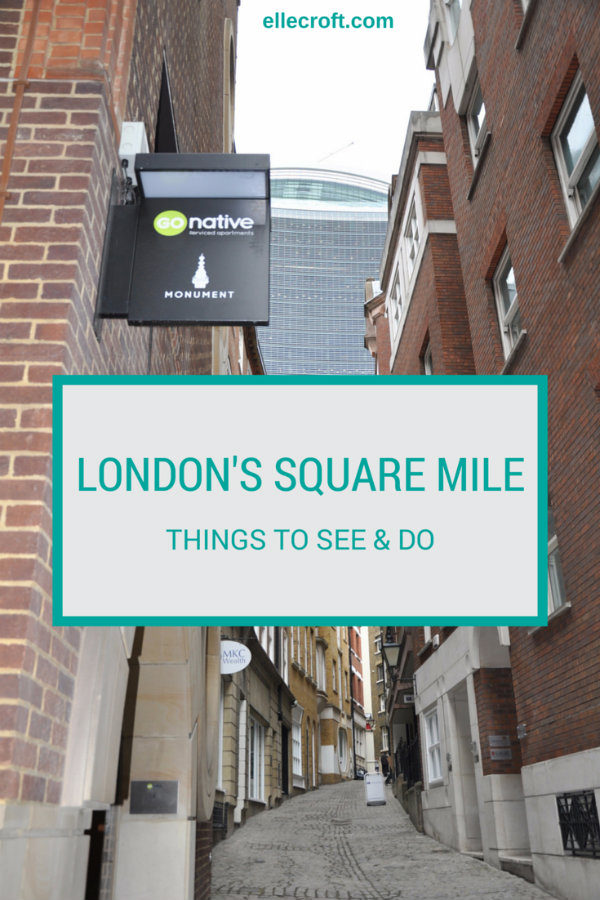 Want to see more posts like this?
Follow me on:
Follow