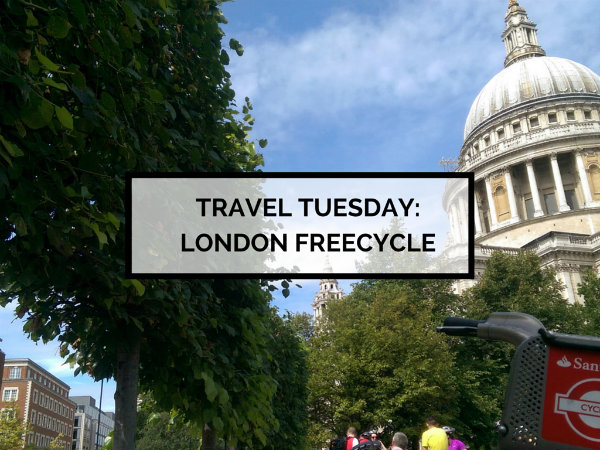 I'm not a cyclist.
My husband will spend ten hours pedalling up ridiculously steep French mountains, but I'd rather sit on the sidelines and cheer. It's not because I hate cycling, as such.
It's just that I'm scared.
One of the main reasons why I don't like to get on a bike, especially in London, is because the thought of sharing the road with aggressive drivers and impatient buses fills me with dread.
So when I heard about the Prudential RideLondon FreeCycle, a fun ride around traffic-free streets in central London, I signed up right away.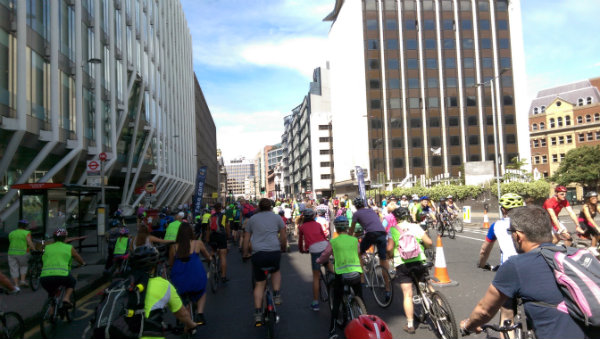 This past Saturday I joined some 70,000 other riders on an eight mile route around the city that took us past many of the capital's most stunning landmarks.
My friends and I rented Boris bikes near Waterloo station and made our way towards the closed roads. I'm not too proud to admit that I got off and walked my bike along the footpath for most of the sections where we were sharing the roads with cars and buses.
We reached the cycling route before long to find it jam-packed with other riders. It wasn't just serious cyclists, either. We saw toddlers on tricycles, lycra-clad road bikers, unicyclists and plenty of other novices like us.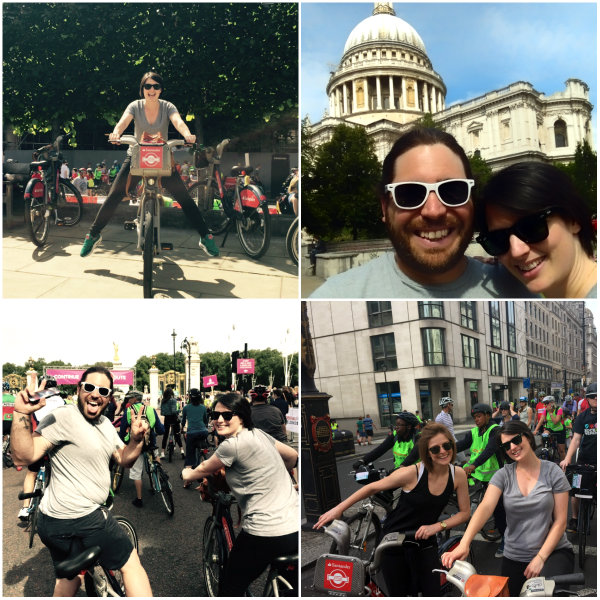 The weather was perfect, the atmosphere was fun and I loved being able to see London from a new perspective. Am I a cycling convert? The aim of the London FreeCycle event was to 'make cycling an every day part of travel in London'. 
It's a great cause, and a step in the right direction. But until London roads are made safe for cyclists I'll probably stick to this annual event, and keep cheering on braver souls than I as they cycle through the fabulous city of London.
Keen to join in? The next London FreeCycle will be happening on Saturday 30 July 2016. Register here from noon on August 10 2015.
Do you cycle in London? Do you find it scary?
Want to see more posts like this?
Follow me on:
Follow