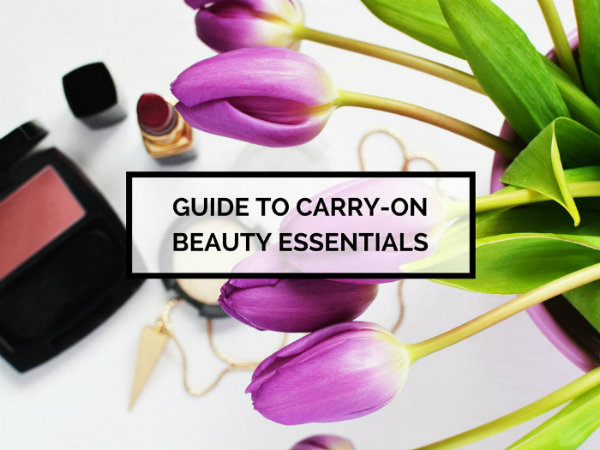 I pride myself on being able to travel light.
Whether I'm going on a weekend city break to Paris or a two-week road trip around the USA, I don't believe in taking more than I absolutely need to.
Whenever possible, I like to travel with hand luggage only. I learned pretty early on that I could mix and match to make the most of a small travel wardrobe, and that accessories could turn a basic outfit into a stylish look.
But, thanks to the laws around flying with liquids, it's much more difficult to pack your beauty products if you're not checking bags. After years of practice, I've learned a few tips and tricks that can help you to look glamorous without having to take a check-in bag with you. Here is my stylish traveller's guide to carry-on beauty essentials:
Swap liquids for solids
There are loads of substitutes out there for liquid toiletries. Dry shampoo is a perfect example, but there are plenty more, such as solid perfume and sunscreen wipes. Use powder foundation like bareMinerals, and non-liquid blush such as Lancôme Blush Subtil. Although I wouldn't recommend using face wipes usually, they're ideal for travel because they don't count as liquids.
Pack your non-liquid makeup and toiletries in a separate bag so you don't bulk out your clear plastic container with unnecessary items.
Make the most of hotel amenities
Traditionally, hotel shampoos and shower gels were less than desirable, so it was necessary to pack your own whenever you went away. These days, products like Keihl's, White Company and L'Occitane can be found in hotel bathrooms around the world, meaning you can leave your own toiletries at home.
Leave the basics at home
If you're running out of room for your makeup and perfume, items like toothpaste can be bought really cheaply when you arrive at your destination. You don't want to have to buy a new pricey foundation, but if you pack the most expensive items first, you can always leave the cheaper items at home and replace them when you get to where you're going.
Don't leave these behind…
Use multi-purpose beauty products
A lipstick that's also a blush (and an eyeshadow. And a highlighter). A razor with built-in shaving gel. An eye pencil with a smudging pen and eye shadow…
Beauty products that can be used for more than one purpose are perfect to take along on holiday, as they take up less room in your suitcase without you having to sacrifice your look. Here are a few that I love:
Make the most of beauty samples
I have a whole box full of sample size products that have come my way over the past few years. Some were stuck to pages of magazines, others were slipped into shopping bags at makeup counters, others yet were taken from hotel rooms (is that stealing? I've never figured that out).
Regardless of how I got them, they now come in handy every time I travel. Many sachets and small vials have got me through a weekend without my regular perfume or face cream, and sometimes I've even discovered new products I can no longer travel without (Keihl's Ultimate Hand Salve, I'm looking at you).
Take small amounts of your favourite beauty products
For bottles or jars of products that you simply can't replace or travel without, don't despair. Just pour or scoop a bit into a small container that's under 100ml. This works especially well for beauty products in glass bottles as you can avoid breakage and reduce the weight of your luggage too.
Pro tip: wrap a small amount of cling film over the opening of small plastic bottles before screwing the lid on to avoid leaks and spills.
What beauty products can't you travel without? Do you have any other tips to add?
Pin this for later: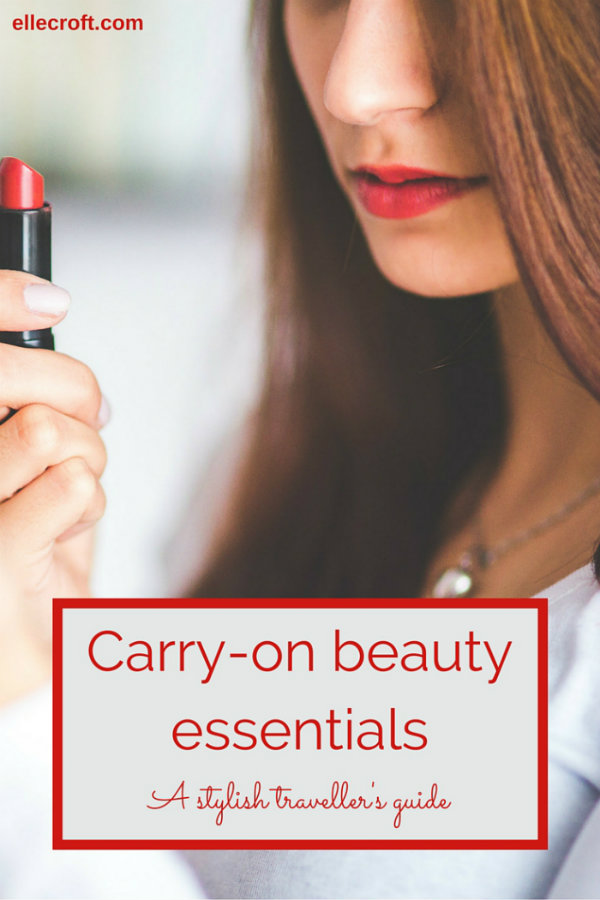 Want to see more posts like this?
Follow me on:
Follow