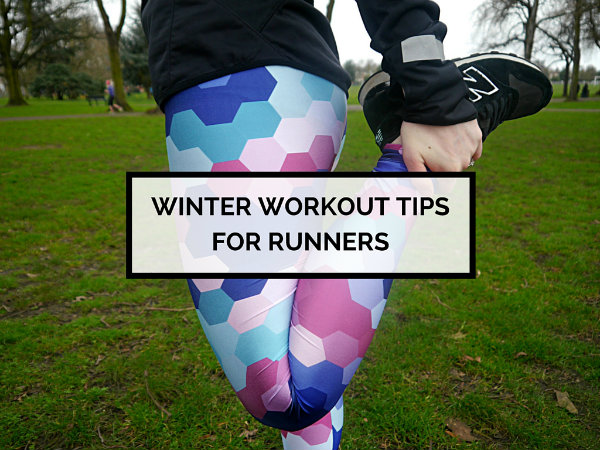 I don't really like the gym. I resent paying for a membership when I can just step outside and run for free.
It works well for me in the summer, when the days are long and the weather is fine, but winter is a different story. Although I have great intentions of getting fit before bikini season hits, finding motivation to get up and work out when it's miserable outside is a challenge.
Honestly, this post is as much for me as it is for anyone else looking for some winter workout tips – but when I'm struggling to get my trainers on and go, here are some things that I do to give myself that extra push.
Get warmed up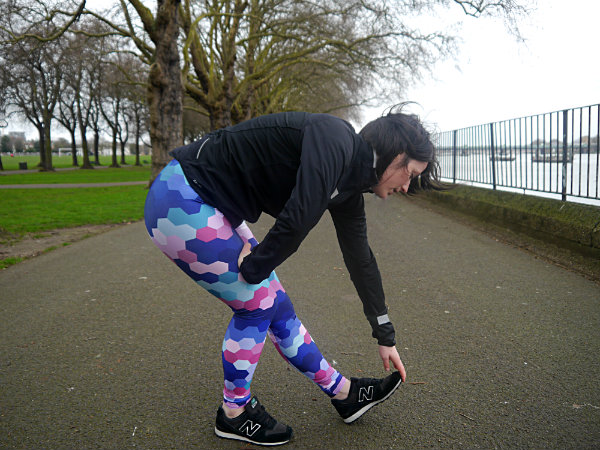 When the weather is cold, it's important to warm up properly so you avoid injury. I like to do this inside so I'm warm before the freezing air shocks me, but sometimes I just have to leave my front door before I can talk myself out of going. On these days, I do a few warm ups outside and then get started.
A few jumping jacks, some high knees, mountain climbers, lunges…you don't need to do anything sophisticated. Just get your muscles warm so you don't hurt yourself when you begin your run or workout.
Just a note: static stretching, like what I'm doing in the picture above, is not recommended before your workout. This is the kind of stretch I do when I've finished running to loosen my always-tight calf muscles.
Wear warm running gear
My hands get freezing when I run in winter. I need gloves, as well as something to cover my ears, or I'll just be miserable the whole time. My Nike winter running jacket (it has thumb holes, which makes me happy) is usually enough to keep me warm, and it has some reflective strips on the sleeves to make sure I'm visible even in the dark.
It doesn't cost a fortune to get some quality gear – check out shops like TK Maxx or Decathlon for inexpensive options.
Find a beautiful location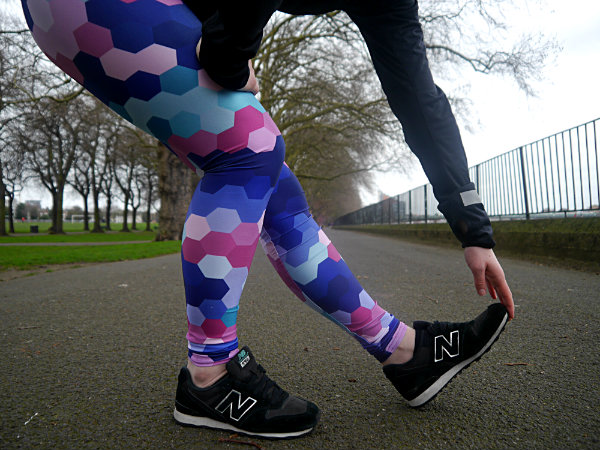 It's so much easier to drag yourself off the sofa and into the frosty outdoors if you're going to be running in a beautiful location.
London is home to loads of spectacular parks, as well as a river that is often breathtaking. Make the most of the beauty on your doorstep by getting out and running in it.
Run to the beat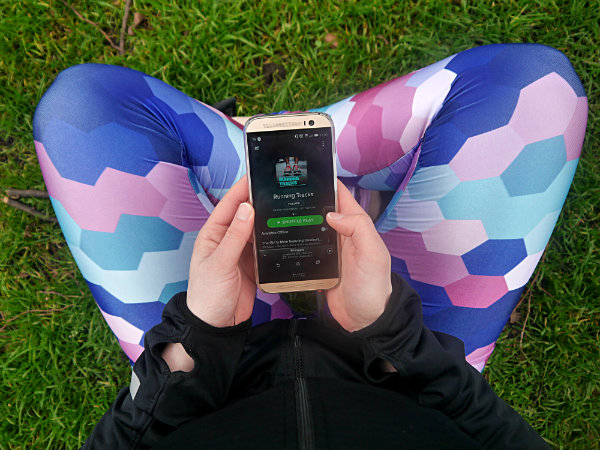 A good playlist will make you forget you're working out, and can completely distract you from the cold, grey weather. If I have Beyoncé in my ears, I suddenly become lightning-fast (it's true, I swear), but I do like a good Spotify playlist, too. Some of my favourites are:
Have a running wardrobe you want to wear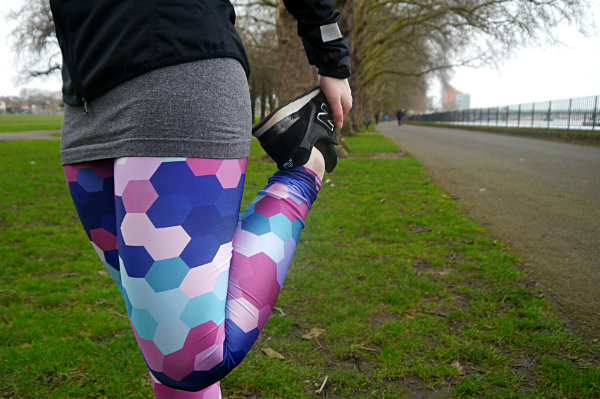 Fact: the cuter your outfit, the faster you'll run.
I love bright colours, so most of my running gear is pretty loud: lots of pink, purple and yellow. And of course, these bright, fun leggings that I can't wait to put on for a run.
Create a workout wardrobe that you're dying to wear, and you'll be surprised how motivated you suddenly are to get outside and get moving.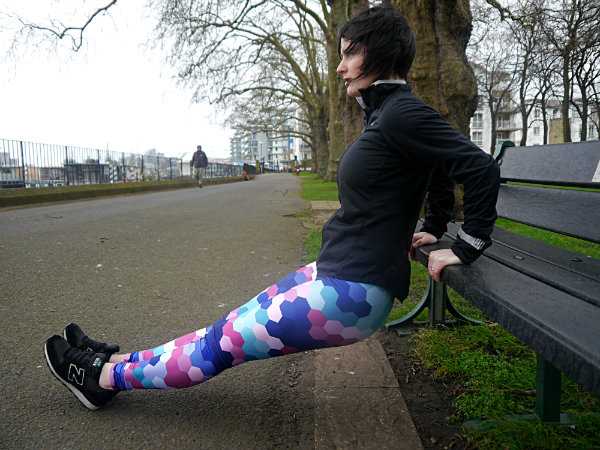 My winter workout outfit
Leggings – c/o Pins to Kill
Shoes – New Balance (similar)
Jacket – Nike (similar)
Top – Nike (similar)
How do you motivate yourself to stay fit in winter?
Pin this for later: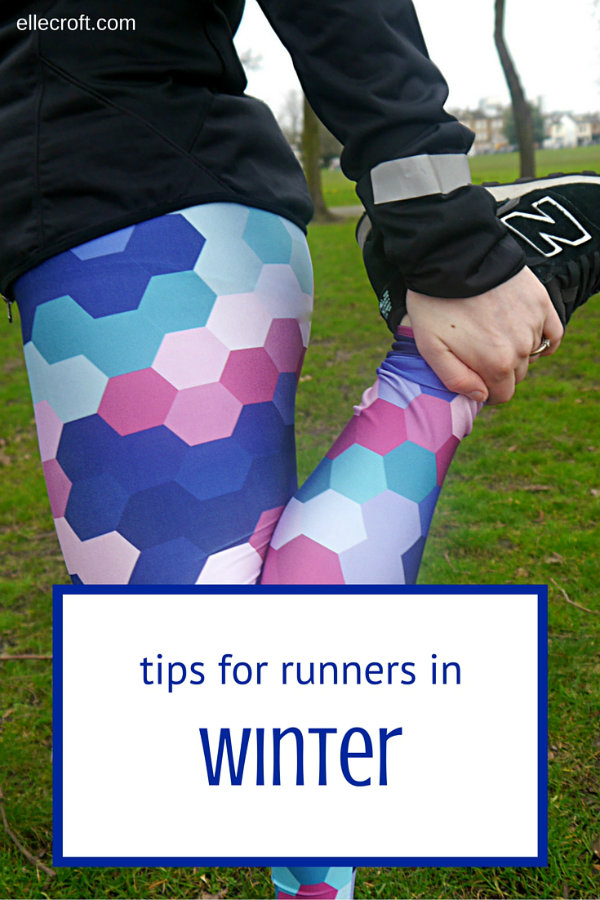 Want to see more posts like this?
Follow me on:
Follow