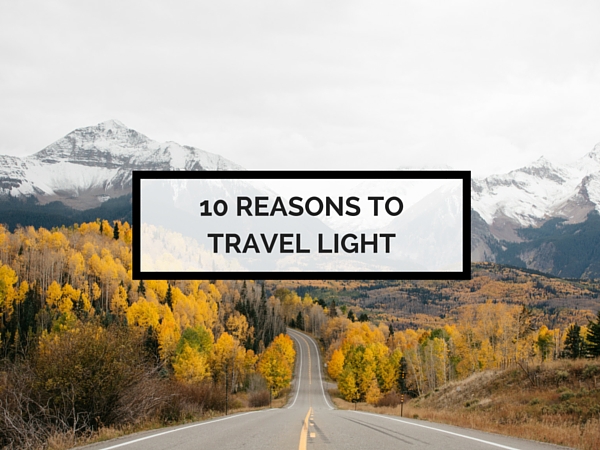 When I first started to travel light, it was out of necessity rather than by choice. I was backpacking around Europe and my budget was so tight that paying for check-in luggage quite frankly wasn't an option. I travelled for three weeks with a backpack smaller than my current handbag.
Then, when I moved to London I discovered the joy of the weekend city break, which I usually did on a pretty tight budget. Because I only needed a couple of outfits and my camera, I could fit everything in one handbag, keeping these weekenders hassle-free.
I loved to travel light. I became known for it. Sunday Times Travel asked me to share my golden rules of packing. The BBC Radio 4 Today show invited me into their studio to speak about travelling light.
And then I got lazy.
Truth be told, I got invited on some pretty incredible blogging trips (like this one) where I knew I'd never have to carry my own suitcase, and so I just threw half my wardrobe into my luggage. You know, in case I needed to do an outfit shoot.
But it's getting ridiculous. I truly love travelling light, and it's my aim to get back to the simplicity of taking the bare essentials with me. Don't believe me? Here are 10 reasons why you should travel light (and why I'm going back to the low-maintenance traveller I once was):
1. It's better for your back!
Seriously, unless you're some kind of Crossfit champion, lugging a 20kg suitcase up a flight of stairs is enough to make you swear off travel forever. But instead of throwing in the towel on your wanderlust, why not just give up heavy cases instead?
Your back will thank you.
2. It's cheaper to travel light
If you want to fly with a low-cost airline these days, trying to get more than a tiny bag on board is gonna cost you.
Skip the suitcase and you'll waltz straight past all the people trying to hide backpacks under their puffer jackets and you'll smugly board the aircraft with a lighter bag, not a lighter wallet.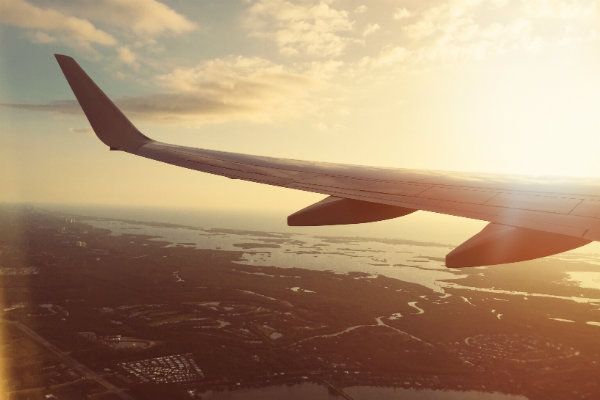 Bonus: you won't have to fight anyone for space in an overhead locker because you'll be able to fit it under the seat in front of you.
3. Don't worry, you probably won't have forgotten anything.
Whenever I pack light people seem to be so worried for me – because it's a small bag, surely it's lacking some essential item that I can't possibly travel without.
Let me tell you, I've only forgotten something important a handful of times. I neglected to pack an adaptor once, but I was able to borrow one from my hostel. I've also forgotten toothpaste and deodorant, both of which were easily and cheaply replaceable. Having less space doesn't make you any more likely to leave something behind than travelling with a huge suitcase.
4. You won't wear those outfits anyway
Honestly, even when I pack more stuff, I still wear the same amount.
I'm not going to wear those heels I packed 'just in case' and I'm probably going to just wear my favourite swimsuit instead of the three I threw in my bag. Pack what you'll actually wear and your case will magically be kilograms lighter.
5. You can be more flexible
With a massive and heavy suitcase, your options are limited. You can't be spontaneous, and you have to make sure there's somewhere safe to store your luggage at all times.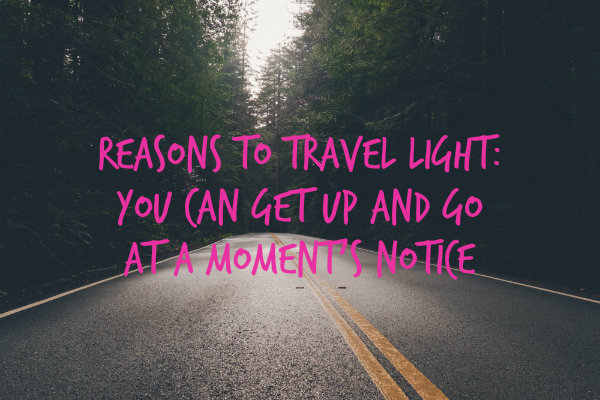 If your bag is small and light, you can just take it with you. Public transport won't be a hassle, you can take the stairs and you can just get up and go at a moment's notice.
6. You feel more secure
Is it just me, or do you also feel paranoid if your luggage is out of sight?
Knowing that everything is with me all the time makes me feel safer…my passport isn't out of sight and all my belongings are on my shoulder. It's a good feeling.
7. You don't have to worry about checked luggage
Standing at the luggage carousel hoping your suitcase hasn't gone on its own holiday to a different destination is such a bore.
When you travel light, you can stroll through immigration and breeze past the luggage carousels to start enjoying your holiday right away.
8. Simplicity feels good
This one's certainly not quantitative, but it's no less true. Travelling light feels good. Not being burdened by unnecessary belongings feels good. Having only the things you really need feels good.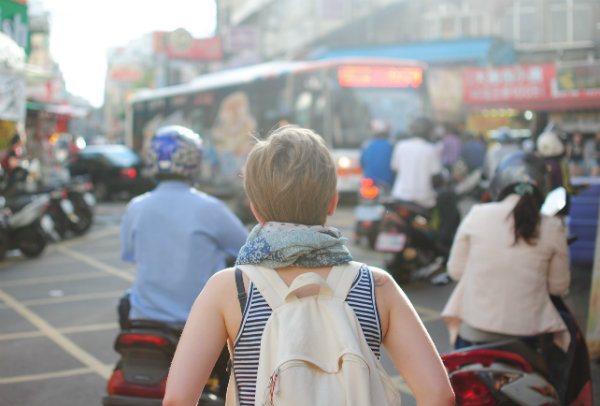 Letting go of unnecessary baggage part of what travel is all about.
9. You'll impress people
Bragging rights are awesome, and when you travel light you'll have plenty.
What? You travelled for how long with that bag?
Before long, your friends will be calling you while they're packing for their next holiday to find out exactly how you did it.
10. You'll learn to shop smarter
Once you realise how amazing it is to travel light, you'll begin to look at your wardrobe differently.
Rather than just buying more, you'll choose clothes that match well with other pieces in your wardrobe, or accessories that can transform from day to night. As a result, your wardrobe will be more versatile and will work better in your day-to-day life.
And all because you took less on holiday.
Pin this for later: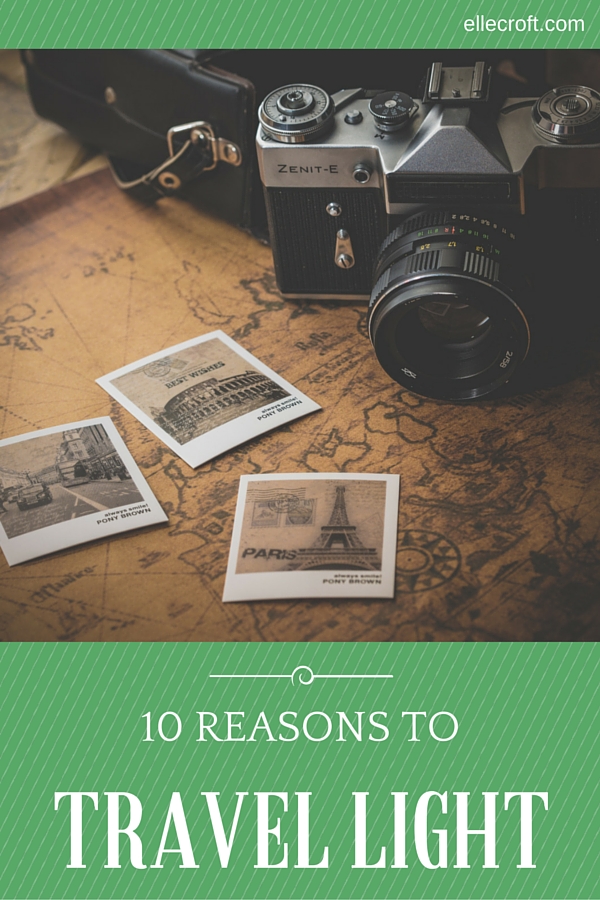 Want to see more posts like this?
Follow me on:
Follow