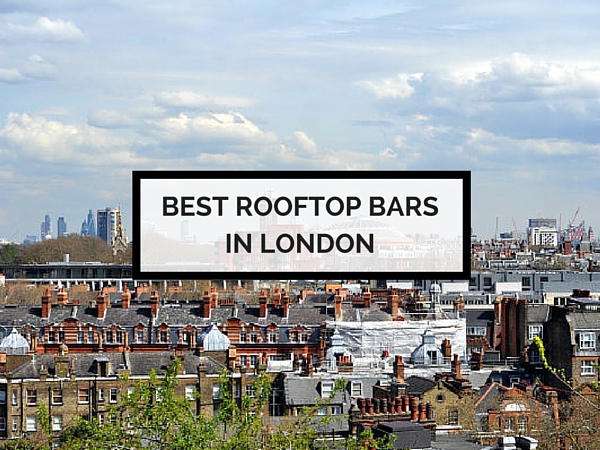 I'm not even going to start this post with heartbreakingly incorrect statements like 'summer is here!'
That would just be trite.
But whether we like it or not, our best months are upon us, and come rain (probably) or shine (doubtful) we'll be stoically British and make the most of it. Although rooftop bars are usually associated with balmy climates and constant sunshine, here in London the rooftop bar must be explored in even the most dire weather – when researching this piece I hopped on a swing in the pouring rain and did yoga on a surfboard in the morning sun, so I've rooftop bar-hopped in all manner of weather.
And I highly recommend that you do, too. Don't wait for the blistering summer days – grab a jacket (possibly a waterproof) and head to these, my favourite rooftop bars in London.
Oh, and for you west Londoners like me, you don't even have to go east for these!
Santa Monica at SkyLounge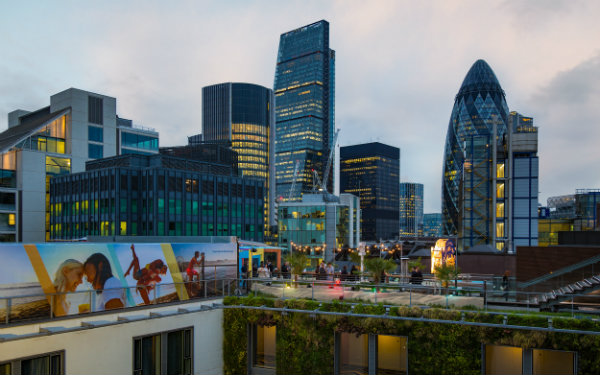 Wish you could just move to California and experience a real summer for once?
Yeah me too. But as a compromise – you know, if you quite like London but just want a taste of the good life – head to the SkyLounge at DoubleTree by Hilton Tower of London.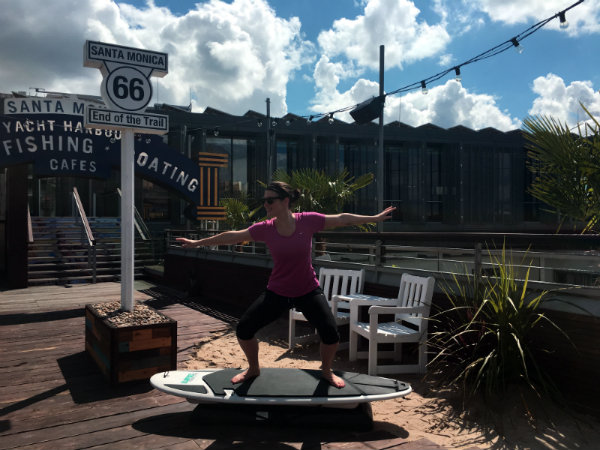 The folk at Santa Monica have taken over their rooftop bar for the summer, and it's one of the best places to be on a sunny day in the city.
There's real sand to sink your toes into, a live feed from Santa Monica Pier to remind you why you should book that next holiday, and California-inspired food and drink, like fish tacos and cauliflower tostadas.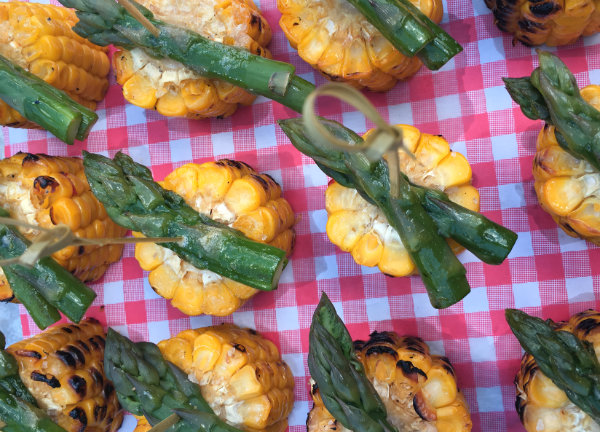 Even if it's a properly British summer's day (that is, if it's wet), you can stay dry and warm at the bar where there's a roof and heaters as you look out across London's skyline and remember that, even on a rainy day, there's no better place to be.
Notch LDN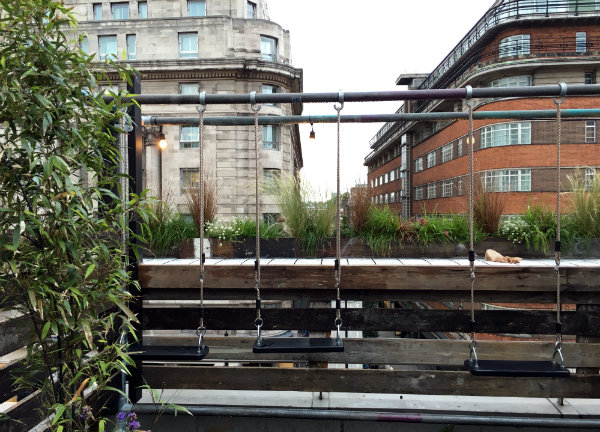 Notch LDN is probably the hippest rooftop bar to hit London this summer.
Perched on top of the Marriott Park Lane, it's a little bit of Shoreditch cool without having to head East (sorry East Londoners, I'm a Westie through and through). The look is industrial, but the vibe is playful, with swings lining the edge of the roof, facing bustling Oxford Street.
When I visited it was raining, but there were still a few people having a go on the slippery swings, myself included. But I was all too happy to get back under the safety of the massive white canopy that covers most of the bar.
Of course, a hipster bar would not be complete without hipster drinks, and Notch has nailed this one, with their cans.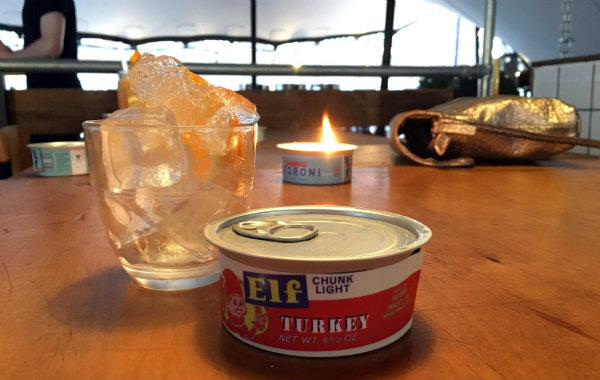 It's a cocktail in what appears to be a tuna tin – you have to pull back the lid like a tuna can and pour what's probably 100ml of cocktail (that set you back £8) into your glass. I was fully prepared to hate my drink, based on the sheer hipsterness of the whole thing, but my Old Fashioned was genuinely delicious.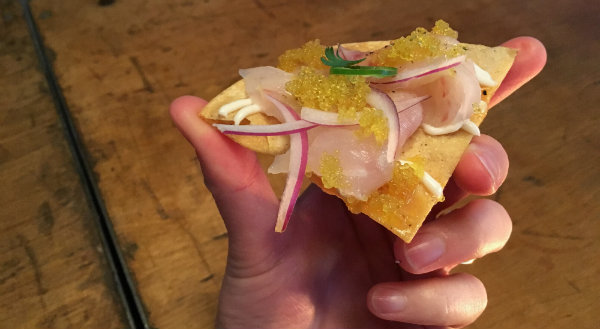 It's a novelty, although an expensive one, so for better value opt for one of the jar cocktails, priced at £12, served without gimmicks. The street food on offer is also a must: try their pork belly on steamed buns or, as our waiter called them, little clouds of heaven.
Frank's Cafe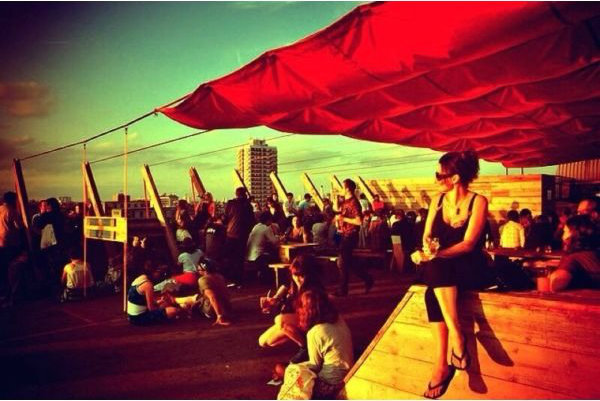 Image source: frankscafe.org.uk
This particular rooftop bar has been on my list for about the past three years, but I still haven't managed to make it there – probably because it's in Peckham, but that's still no excuse.
On top of the Peckham multi-story car park, Frank's Cafe is pretty much the rooftop bar to be seen on, and to be Instagrammed, every summer in London. Refreshingly, there aren't any gimmicky drawcards. It's a bar with an incredible view – and on a hot day in London, what more could you need?
There's food, and the drinks are reasonably priced (around the £6 mark), although apparently it can be difficult to get in on a busy (read: sunny) day. Still, I've just pretty much convinced myself that 2016 is the year I get to Frank's.
The Roof Garden
I adore The Roof Gardens (formerly known as Kensington Roof Gardens), in large part because of the flamingoes that wander around the serene ponds and vibrant gardens.
There's a restaurant, although when I went some years ago the service was so terrible I doubt I'll bother again, but it's worth coming for drinks and a wander around. The views are lovely – not in an ohmygodIcanseethewholeofLondon way, but the Albert Memorial can be seen peeking out from the trees, and the Shard makes an appearance behind the dome of the Royal Albert Hall.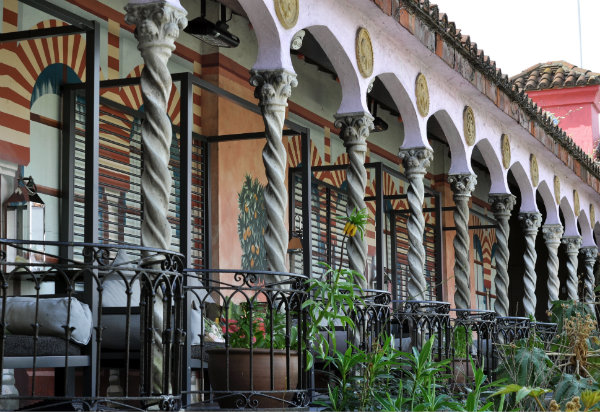 I could talk about the drinks – which are nice enough – but what you really want to do is walk around the themed gardens (my favourite is the colourful Spanish garden) and say hello to the slightly uncoordinated pink flamingos.
It's free to visit the gardens, and drinks are around £11 for a cocktail.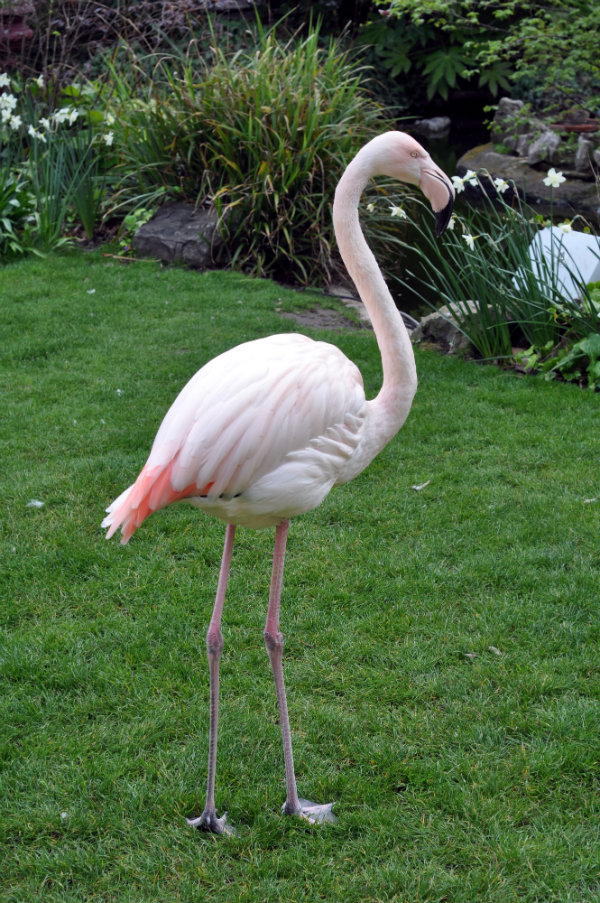 Vista at the Trafalgar
I ummed and ahhhed about adding Vista to my list, but the views are so incredible that I couldn't keep it off – this particular rooftop bar is best for when you have visitors from out of town that you want to impress.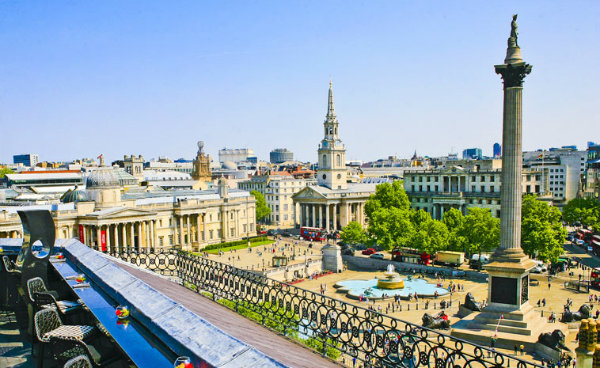 Image source: thetrafalgar.com
You'll find Vista at the top of the Trafalgar Hotel where, as the name suggests, the view will take your breath away – Nelson's Column looks close enough to touch and some of London's most iconic landmarks will be your backdrop. Here's the downside, though: there's a £5 cover charge after 4pm, and drinks are all around the £15 (and up!) mark.
It's not a cheap option, but you're paying for the experience, and really – it's an experience you won't forget in a hurry.
Pin this for later: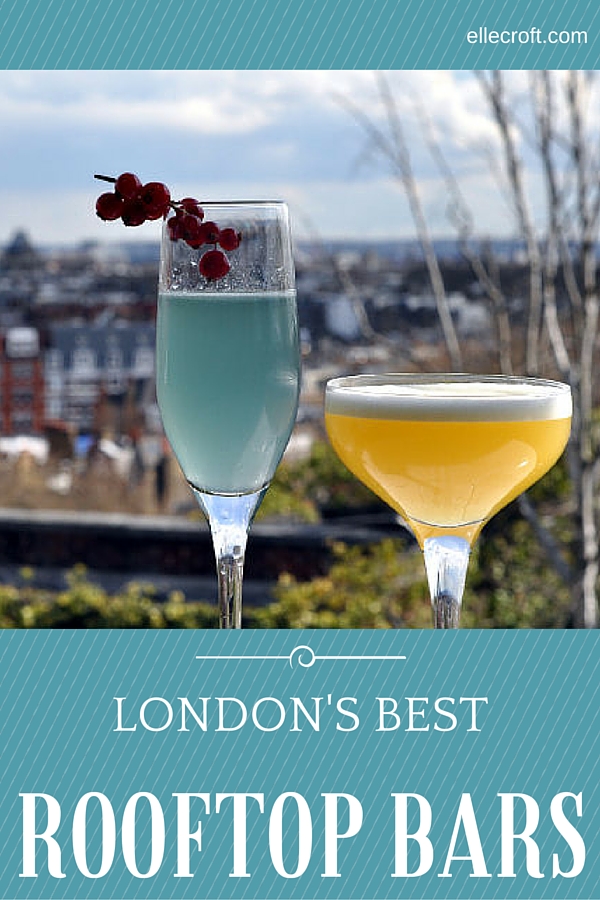 Want to see more posts like this?
Follow me on:
Follow