Your inside source for the most stylish news in the travel industry.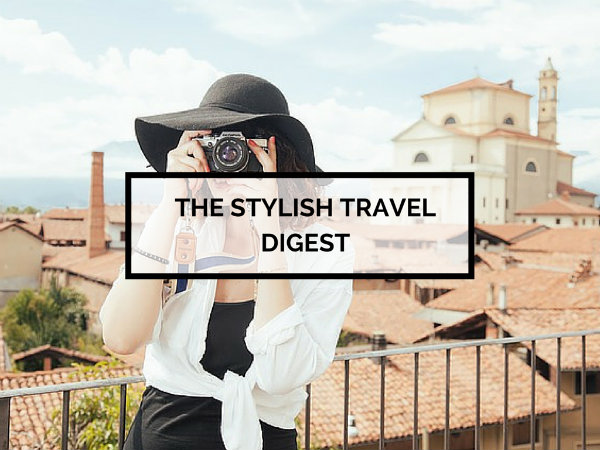 I'm typing this post as I sit cross-legged on my cruise ship balcony, sipping coffee and trying not to get distracted by the vibrant blue water that's lapping peacefully against the ship.
I'm on Azamara Journey thanks to Kuoni Travel, and in just a few hours we'll be making our first stop at Saint Tropez, one of the world's most stylish destinations.
It's a bit of an understatement to say that I have stylish travel on my mind. In fact, I'm panicking slightly because for once I didn't pack particularly well (hey, it happens to the best of us), so there may be some frantic shopping being done while I'm in the port…
In the meantime, I'm dreaming of the world's most stylish destinations, experiences, products and events – and adding to my ever-expanding bucket list.
A Rendezvous in Paris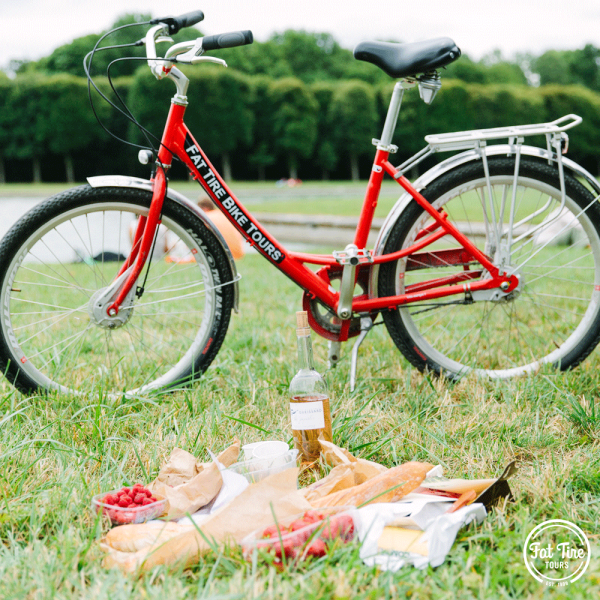 Paris is style.
No doubt about it, the French capital is the place to go if you want a stylish getaway. And tour company Fat Tire is about to launch what looks like the most incredible Paris itinerary, designed for creative women who love to travel. I swear they had me in mind when they thought of this.
The Fat Tire Rendezvous is a week-long itinerary that includes classes like watercolour painting in Monet's Gardens, macaron baking in the Latin Quarter, and photo sessions around Paris with their professional photographer. Sounds dreamy, right?
The best part is that Fat Tire are currently offering one lucky person the chance to join the Creative Rendezvous, as part of an all-expenses trip for two. Fancy it? Of course you do. Enter the competition here by September 30 and keep your fingers and toes crossed for the most creative and stylish trip of your life.
Teva Sandals
Hiking sandals? Stylish?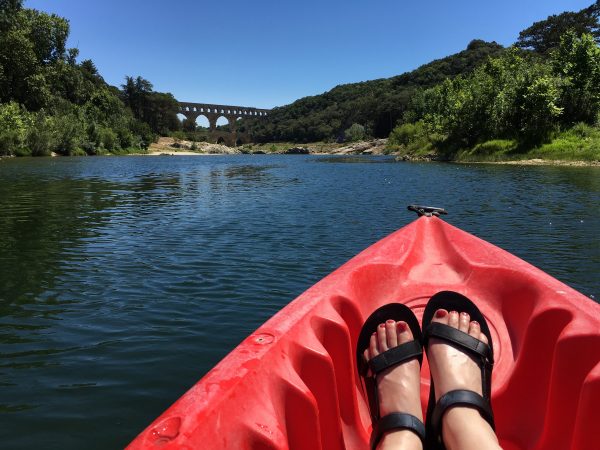 This is a bit of a marmite situation really, as you're either gonna love them or hate them. But honestly, any trend that promotes comfort is okay with me.
Teva sandals, which have the Blonde Salad seal of approval, are probably the most practical style of footwear to pack if you're travelling in a hot climate and planning to walk, hike, or do any kind of adventure activity.
I wore mine while canoeing in Southern France recently, and then again in Canada, and they were unbelievably comfortable. I even got a few compliments from strangers, which made me feel safe in the knowledge that, even though haters gonna hate, hiking sandals are what all the cool kids are wearing these days.
Fashion Week is Coming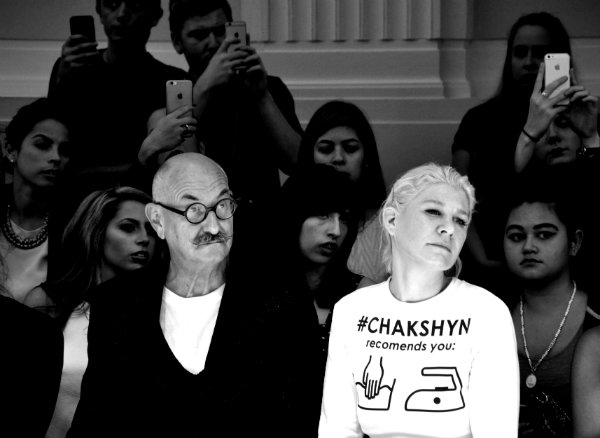 Get ready for an overload of street style photos and haute couture that makes you go huh? – Fashion Week is coming!
First up is New York, on the 8th – 15th September, then it's on to London from the 16th – 20th, then Milan from September 21 – 27, and finally Paris from September 27 – October 5.
Keep up-to-date with all the latest catwalk pictures by checking the Vogue website, and don't miss great street style photography from like likes of The Sartorialist, Mark Iantosca and Melodie Jeng.
Oh, and here's what to do if your London Fashion Week invitation gets lost in the mail.
You might also like: 
Teresita Orillac at London Fashion Week
The 10 Most Stylish Travellers to Follow
The World's Most Stylish Flight Attendants
Want to see more posts like this?
Follow me on:
Follow