This week, after much deliberation (and some help and advice from the lovely Ellie), I finally bought a new camera!
I've had my Nikon D90 DSLR for years, and it's an incredible camera but it's so heavy that I only tend to take it out when I really have to.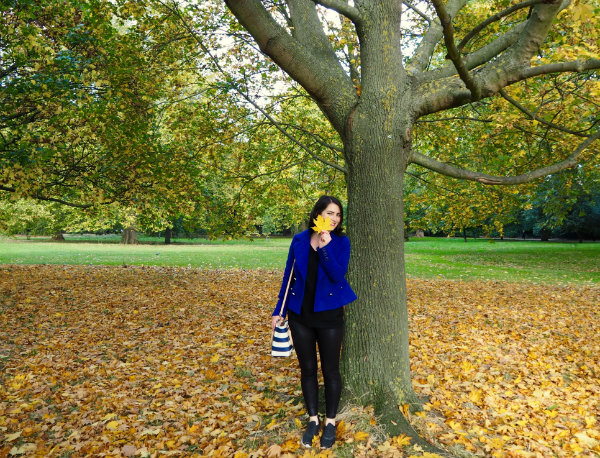 My brand new Olympus Pen E-PL7 is not only exceptionally pretty (super important in a camera, obvs) but it's also light, portable and boasts some features essential to blogging, like wifi connection to my phone and a flip-down screen for selfies.
I'm smitten. Actually, scratch that. I'm full-blown in love.
Last weekend offered plenty of opportunities for me to test out my brand new gadget. It was such a novelty to throw my camera in my handbag and head out for a day of fun, and it's even more exciting that I can now blog more of my day-to-day life.
I just wish I'd bought this camera sooner!
Autumn in London: Hyde Park
I started my Saturday by baking these delicious paleo cookies, which I modified a little (because I can't help myself, I just can't stick to a recipe) by using peanut butter instead of almond butter.
So they're almost paleo, I suppose.
In any case, they were delicious.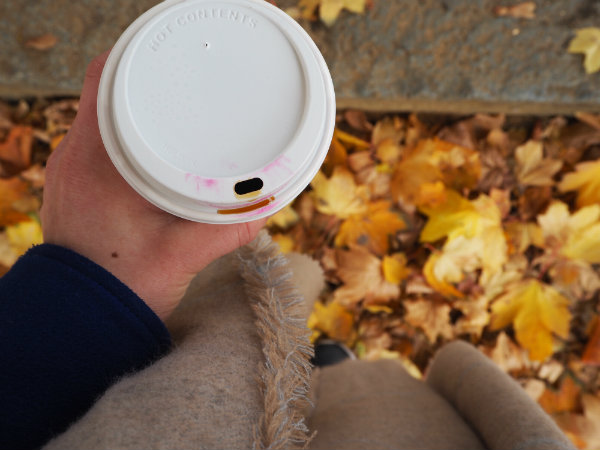 After devouring a bunch of those, I met Ellie (not camera Ellie!) for a walk around Hyde Park to enjoy autumn in London.
I always seem to let the seasons pass me by, but this year I've made a conscious effort to get out and make the most of each one, no matter how cold it is or how busy I am.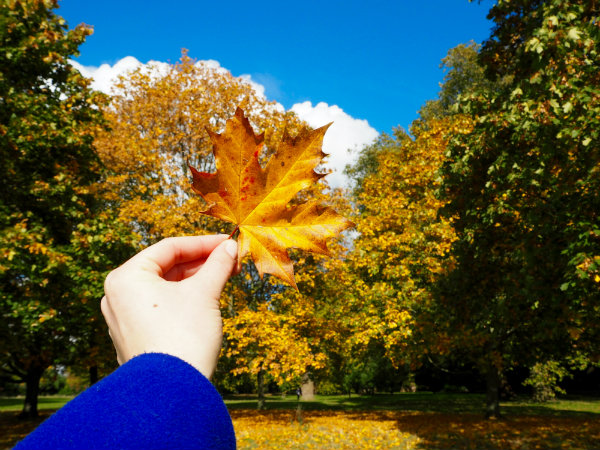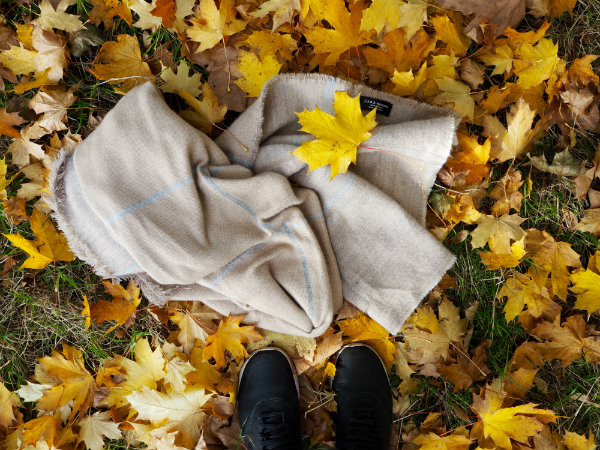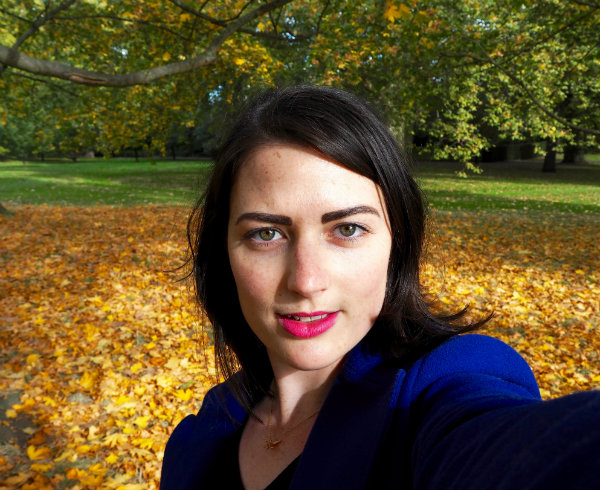 Remember when I pranced around the cherry blossoms in spring?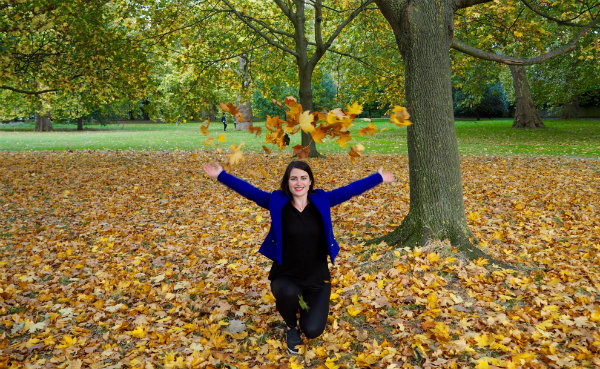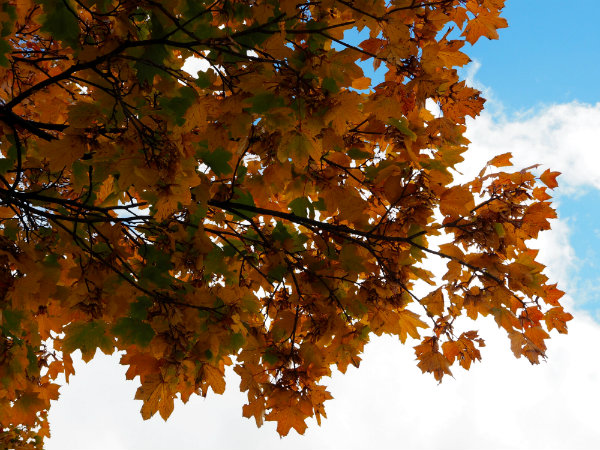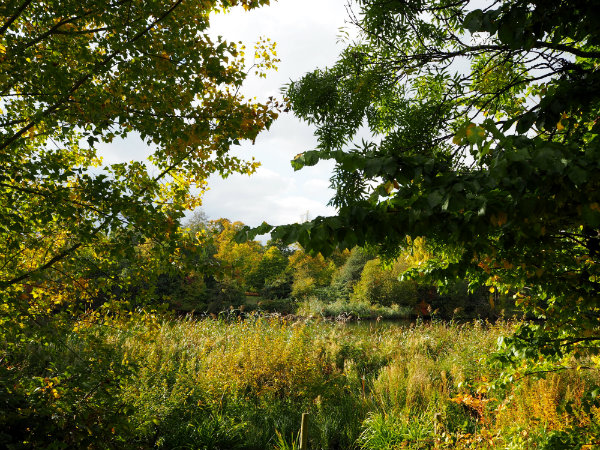 If you're looking for somewhere you can frolic in crunchy, golden leaves, go for a walk in Hyde Park. Head into the green spaces, away from the crowds and killer swans, and you'll find little huddles of trees that look like they're on fire.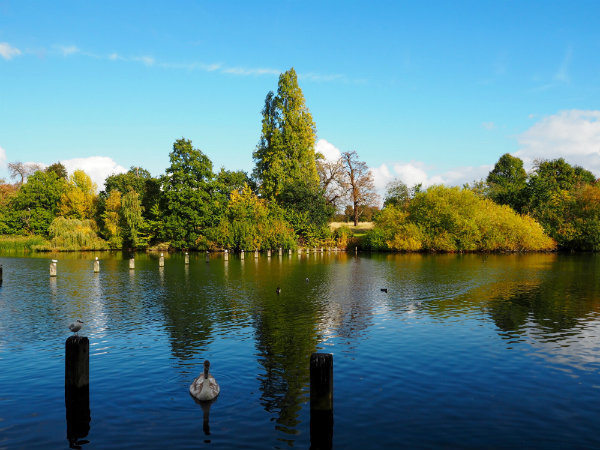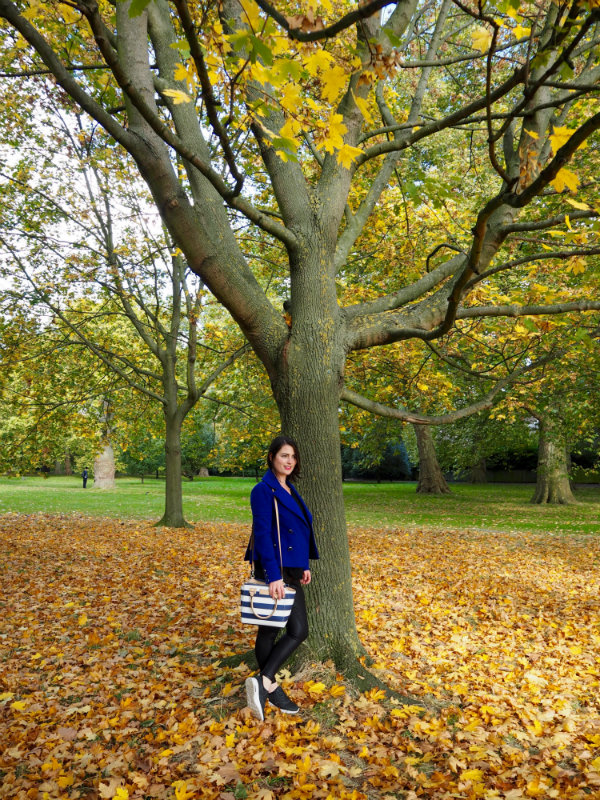 jacket: from Forever New in Australia / leather leggings: Asos / jumper: Primark / shoes: Nike / bag: Kate Spade / necklace: Alex Monroe
Then crunch to your heart's content!
NFL at Twickenham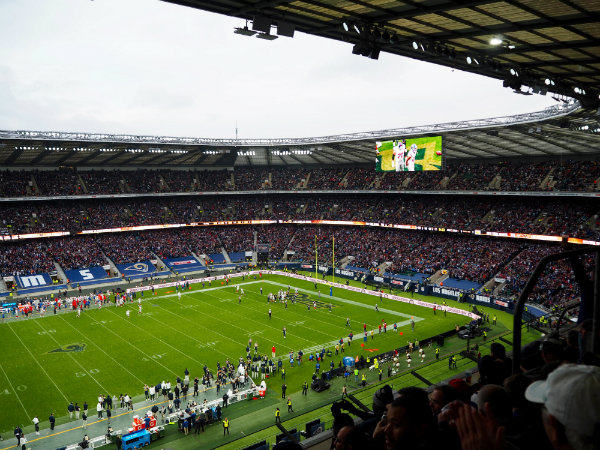 Over the past few years, thanks to my husband's persistence and the brilliance of the TV series Friday Night Lights, I've grown to love NFL, also known as American football.
Mind you, I still don't fully understand it. But I love it anyway.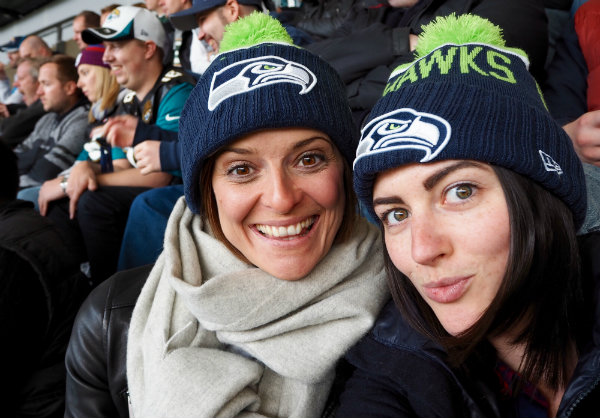 I may get killed for posting this photo. Then again, she probably doesn't read my blog. Fingers crossed.
For the record, my team is the Seattle Seahawks, but as they weren't coming to London, we snagged tickets to the New York Giants vs. L.A. Rams game at Twickenham on Sunday.
Naturally, we cheered for New York. Because New York.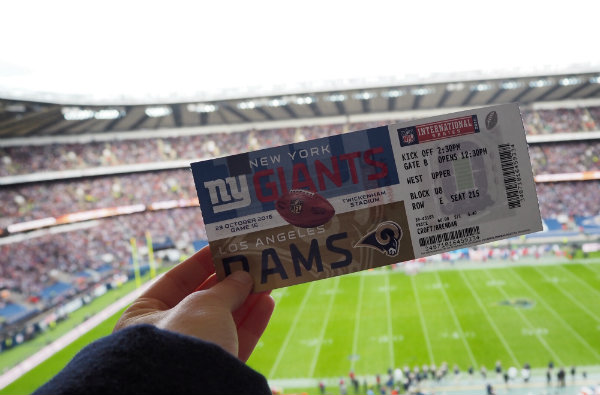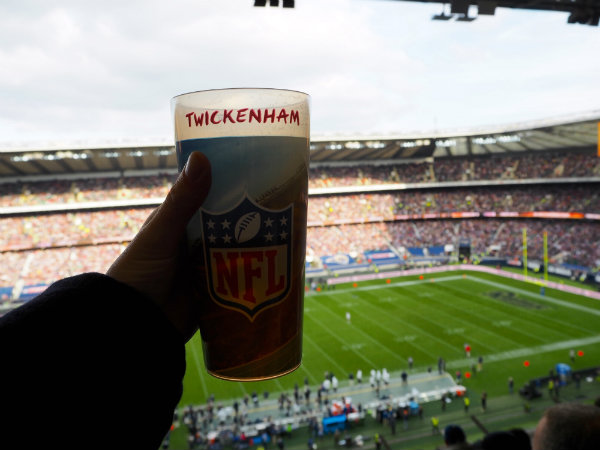 There's such a great atmosphere at NFL games in the UK. It's friendly, great for families (i.e. less crazy fans screaming expletives than football) and perfect for newbies thanks to the rule explanations that come up on the big screen.
There are cheerleaders, who have come with their own team from the USA, entertainment in the breaks and flags for you to annoy your neighbours with.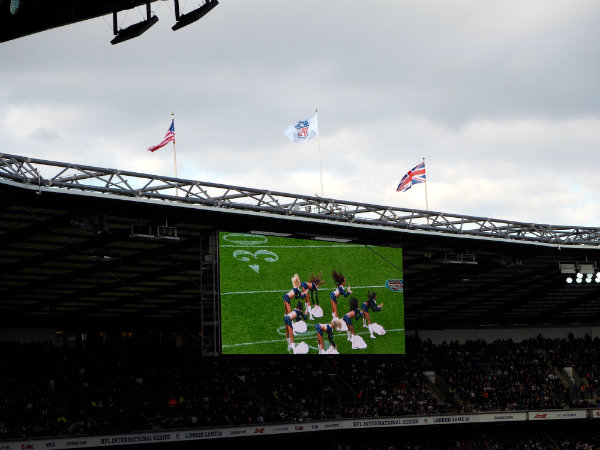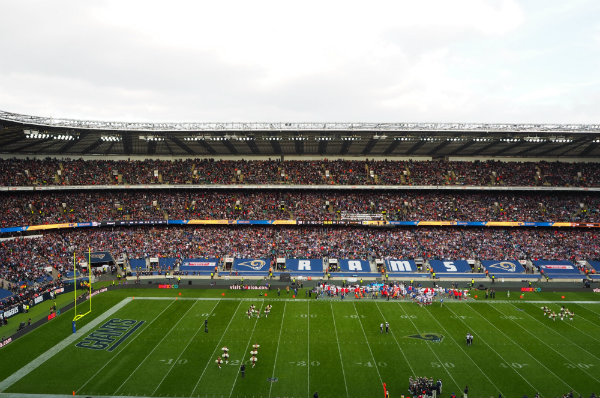 Happily, the Giants won after two pretty spectacular touchdowns. It was a fantastic day.
Now all we need is for the NFL to bring the Seahawks to the UK for a game. Now that would be a great day out!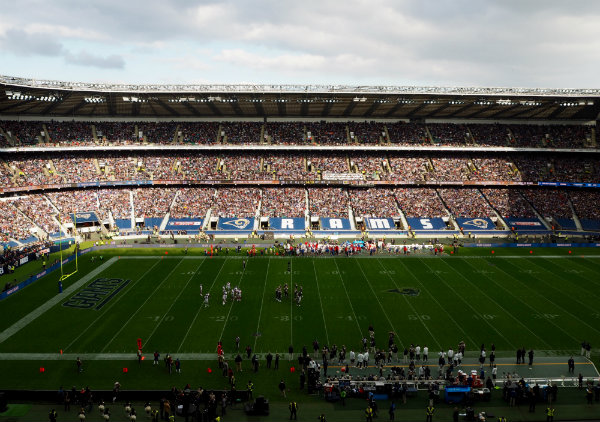 Have you ever watched an NFL game?
Want to see more posts like this?
Follow me on:
Follow