Flying business class is an incredible experience. I've been able to do it twice, and oh my goodness it was amazing (read about it here and here).
But it's also a curse.
Because as soon as you have to go back to a long-haul flight in economy…well, I know it's a first world problem, but it's still rough by comparison.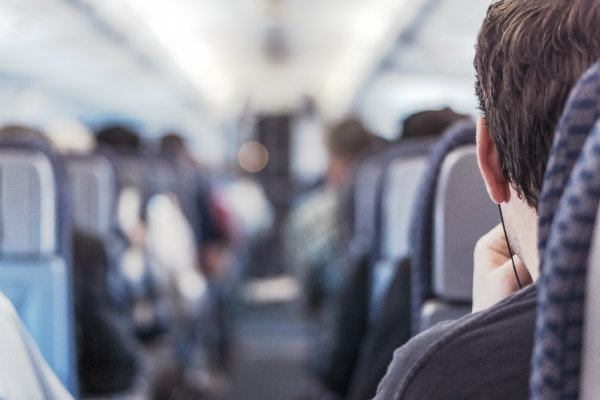 Once you know what the service could be like, and what the seats and meals could be like, economy suddenly seems unbearable when you're stuck in it for 20 hours. I was always fine with it before, but my recent long-haul trip to Australia felt like torture.
So if, like me and 99.9% of the rest of the world, you're stuck in economy for long-haul flights, here are a few tips that helped me survive the flight with as much dignity (and rest) as possible.
Choose your airline wisely
Many times my decision will be based on price rather than airline preference.
I used to only ever book the cheapest flights, no matter how much I hated the airline. These days, I'm able to add a little bit of choice to my decision (as long as the price difference isn't significant).
Some airlines, like Singapore Airlines, Emirates, Qantas and Qatar, have great reputations and you know the experience will be better than other, less reputable carriers.
But it comes down to more than the airline. Believe it or not, the aircraft you're on will make a difference, too.
If I can fly on an A380 or a Dreamliner, I will try to book one of those wherever possible. The layout is more spacious, the air pressure results in less jet lag (no, I'm not making it up) and everything is newer, which means comfier seats, USB chargers, overhead lockers that actually stay closed the whole flight…
You know, the little things.
Book window & aisle
If you're travelling in a pair, this trick is worth a try.
Whenever my husband and I travel together, we book the window and the aisle seats, and cross our fingers that it's not a full flight. The middle seat is usually the last one to be selected in a row, so if the flight isn't completely booked we'll get that middle seat to ourselves to stretch out.
Obviously this doesn't work all the time, but when it does, it's a dream. Like our 12 hour Dubai to Adelaide flight where I could lie flat with my head on Brendan's legs.
Plus, if someone is sitting in the middle, they'll usually swap for a window or aisle seat so it barely ever ends with the two of us not sitting together.
Get a beauty treatment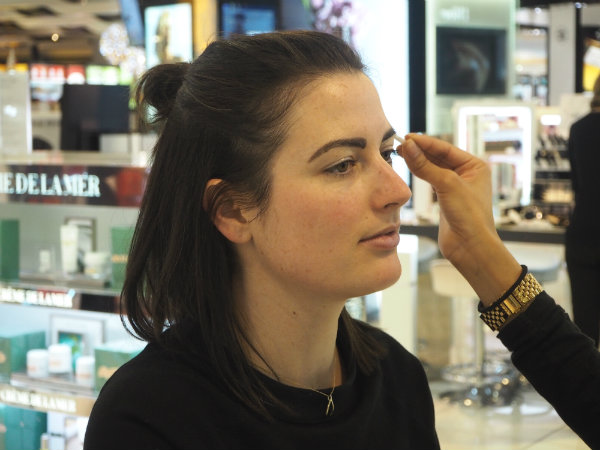 You won't get pampered in-flight in economy, but there's no reason to waste those hours at the airport before your flight.
As well as excellent duty free shopping (hello, Jo Malone and Bobbi Brown!), many of the beauty counters will offer free pre-flight treatments so you can get to know their products (and a long-haul flight really is the ultimate test).
Before our epic 20 hour journey to Adelaide, I stopped by the Crème de La Mer store in Heathrow Terminal 3 for an Arrive Hydrated treatment, designed to get me to my destination without that horrible dried-out feeling my skin usually gets.
Their products all contain Miracle Broth™, which takes three to four months to make, using hand-harvested sea kelp. My face was gently covered with all sorts of creams and lotions and concentrates, so by the time I boarded my flight I was genuinely glowing.
And guess what? I did arrive hydrated! My skin's never felt so good after a long-haul flight.
Make the most of your down time, and get yourself a pre-flight beauty treatment.
Dress comfortably
I never fly long-haul in jeans. Nor do I ever wear a regular bra. Or lace-up trainers.
My usual flight outfit consists of slip-on trainers, a pair of loose trousers (I love my Ralph Lauren black trousers because they look classy but feel like pyjamas!), a sports bra and layered tops, like a tank top and jumper.
There's no need to be uncomfortable. Or unstylish, for that matter.
I'm a big believer in looking great and feeling good. And being able to curl up in your seat on the flight without being restricted by your clothes.
Bring your own headphones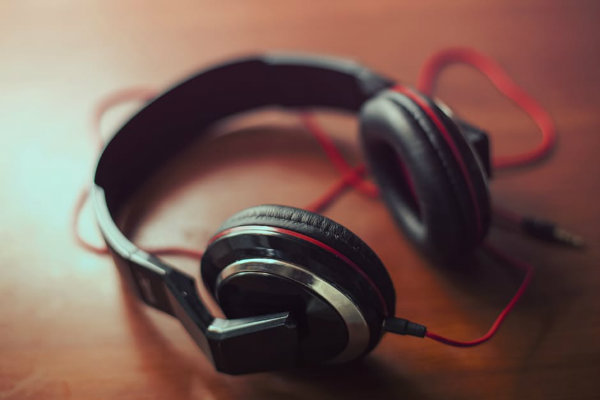 Is there anything more uncomfortable than airline headphones?
By the end of a long-haul flight I feel like my ears are bruised. It's horrible.
Save yourself the discomfort by bringing your own set, whether in-ear or the big, cushy kind. They don't need to be expensive to be more comfortable than whatever they'll give you on the plane.
Travel light
I always over-pack for a long-haul flight. Books, magazines, kindle, headphones, notebook, laptop, chargers, all manner of makeup that I'll never put on…
Honestly, all I need is my headphones, phone, lip balm and kindle, and even then I probably won't use them all.
The benefits of leaving all that excess in your checked luggage are twofold.
Firstly, if you can fit everything you need in the seat pocket in front of you, you won't have to keep getting up to reach the overhead locker or scramble around near your feet to try to find what you need.
And secondly, if you can put everything overhead and avoid keeping any luggage at your feet, you'll maximise your leg room.
And even for someone with short legs like me, that will make a huge difference to your long-haul flight.
What are your tips for surviving a long-haul flight in economy?
Want to see more posts like this?
Follow me on:
Follow