I absolutely adore going to the cinema.
There are few better ways to spend a dreary weekday evening than getting whisked away to another world for a couple of hours, free from the distractions of blogging and social media.
I go to the cinema a lot. Mostly thanks to my Cineworld Unlimited card, which allows me to see as many films as I like for £17.40 a month. I only have to go twice a month to make it worth my while, and I'll often go far more frequently than that.
Get a free month of Cineworld Unlimited membership with my referral code: RAF-93XD-34RX-02BW-93PC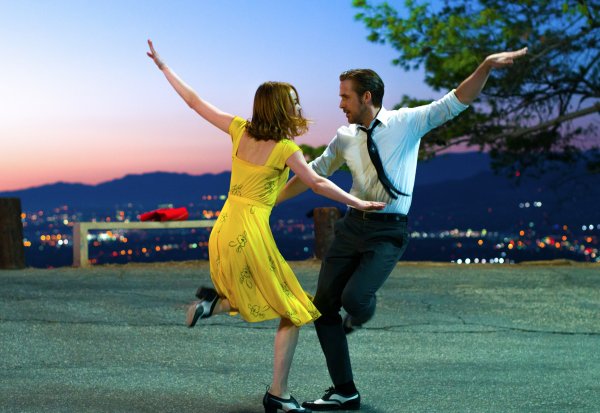 Because I go so often, I figured it'd be fun to review the films I've seen, starting with the long-awaited La La Land, which I watched last week with my California-obsessed hubby.
Before I start, I should warn you that I am no expert film reviewer; in fact my only qualification is that I watch loads of movies. My taste might not be the best (for example, I despised The Revenant, which apparently means I know nothing about film), so I take no responsibility for you hating a film I love. So without any further ado…
La La Land Review
This may be the first film I've seen at the cinema this year, but I'm going to be bold enough to say that it'll remain my favourite for 2017. And the soundtrack will be played to death from now until probably forever.
Taking in around £6 million in its opening weekend, and sweeping up a collection of Golden Globes, there's a lot of hype around La La Land, although not everyone feels like it's deserved. In fact, a couple sitting in front of us walked out of the cinema halfway through.
Maybe they didn't know it was a musical, although it's hard to miss that from the preview:
I've always loved musicals. I obsessed over
Chicago
when it was released in 2002,
Moulin Rouge!
before that in 2001, and
Funny Face
for most of my life. So I knew what I was in for, and I couldn't wait.
The opening scene sets your expectations for a cheesy, primary-coloured, over-the-top frolic in sunny Los Angeles, and the rest of the film follows suit.
Ryan Gosling and Emma Stone rekindle their Crazy, Stupid, Love. chemistry as Mia and Seb, aspiring actress and down-and-out musician, respectively.
The story, interrupted frequently by frothy, feel-good numbers, follows the two lead characters as they try to make their dreams happen in a city where everyone's a dreamer and making it big is the ultimate goal, no matter the cost.
It's a story of romance, disappointment and hope, and as a creative who sometimes struggles to see the point of dreaming myself, it's the whisper of optimism that I so desperately needed this frigid January.
The costumes are the true definition of eye candy, the songs are so catchy you'll be humming them for days and Director Damien Chazelle uses beautiful shooting techniques that leave you dizzy and dreamy-eyed all at once. Some of the best scenes were filmed all in one take, which would be impressive enough without adding choreography to the mix.
The scenery is classic Los Angeles, from the Warner Bros. backlot to the pastel-sunset backdrop of Hermosa Pier and the iconic Griffith Observatory. If La La Land doesn't make you want to get stuck in L.A. traffic, or become an actress, then nothing will.
Although Emma Stone's voice isn't exactly the stuff of Grammys, her performance more than makes up for it (and in a story where she's not a singer, it makes perfect sense). And as someone who can barely dance, I was impressed by the routines, from tap to jazz to ballroom…it was all magical to me, and I loved every second of escape it provided.
And as for that controversial ending…well, I don't want to spoil anything here, but I was personally a fan. Just be ready for surprises, is all I'll say about that.
So here's to the fools who dream.
And if you're a fellow dreamer, or just want a slice of escapism and pure, unadulterated joy, get down to the cinema and give La La Land a chance.
Have you seen La La Land? What did you think?
La La Land
Storyline
Costumes
Sets & Scenery
Entertainment factor
Acting & performance
Powered by WP Review
Want to see more posts like this?
Follow me on:
Follow