When I was six years old I went to the cinema with my best friend and her Mum, and we watched the original Beauty and the Beast.
I was instantly obsessed.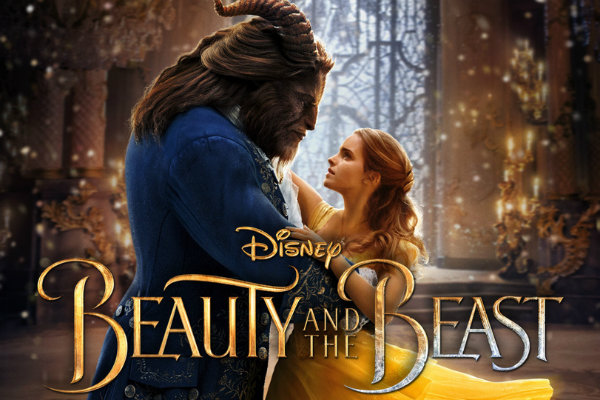 My Mum might have to confirm this, but I'm fairly certain I had a cassette tape of Beauty and the Beast as a kid, and I used to dance around my room to Celine Dion. Basically, this film was interwoven in the very fabric of my childhood.
Just over two years ago, Disney announced their live action update of Beauty and the Beast.
And I've been counting down the days ever since.
I've been desperate to see this film, and booked my tickets the moment they came on sale. But the live action adaptation had big shoes to fill.
Beauty and the Beast Review
Before we go any further, might I suggest that you read along to the Beauty and the Beast soundtrack? Be my guest:
First of all, if you loved the original cartoon, you're going to
adore
this film.
The main storyline hasn't changed – although bits and pieces have been updated – and the old favourite songs are all there. If anything, the original has been built upon, enhanced and modernised just a little.
From the moment the movie began, in a stunning French village, I was captivated.
I had a smile plastered on my face the whole way through, and I cried at least six times – mostly because I was overwhelmed by how incredible the whole experience was.
So now that I've gushed generally, let's talk about the actress who made this film.
Emma Watson as Belle in Beauty and the Beast
As I watched Belle's first scene, it dawned on me just why I love this film so much.
Of all the Disney princesses, Belle is the one I identify with the most. I mean, she loves reading. Enough to basically ignore everything around her. She craves adventure. She is wooed by a kick ass library. She won't be told what to do. It all sounds familiar.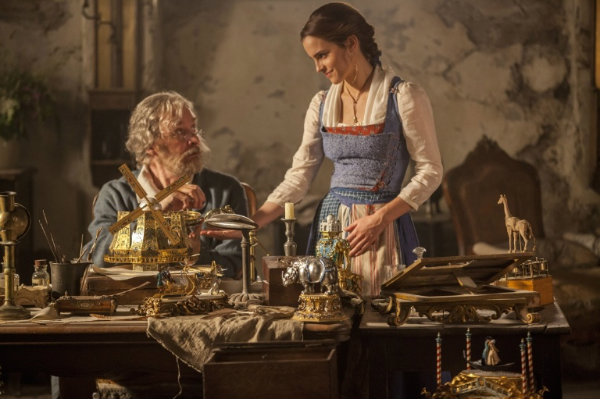 So the combination of a character I adore and my favourite actress adds up to pure magic.
Emma Watson brings a little something brilliant to a role that could be pretty one-dimensional and uninspired. She's strong, funny, beautiful, complex, and definitely a feminist. Watson made some changes to the character of Belle to make sure that she's three dimensional and relatable.
And in the end, she's so much more than your average doe-eyed Disney princess with nothing better to do than get married.
She's the kind of modern heroine who you'd actually want your daughter to aspire to be like.
Oh, and her costumes and jewellery are to die for. Can we talk about that ear cuff she wears in the ballroom dancing scene? I need one of those in my life.
You might also like: La La Land Film Review
Everyone else
Although Watson definitely steals the limelight, characters like Gaston, LeFou, Mrs. Potts, Cogsworth and Lumière are played brilliantly. Even the piano (Maestro Cadenza) and his songbird wife (Madame Garderobe) are utterly memorable, far more so than in the original.
There's just so much going on – it's a visual feast – that it's difficult to pick which scenes and sets and characters I enjoyed the most. But if I was forced to choose, Be Our Guest would be up there with the most breathtaking moments.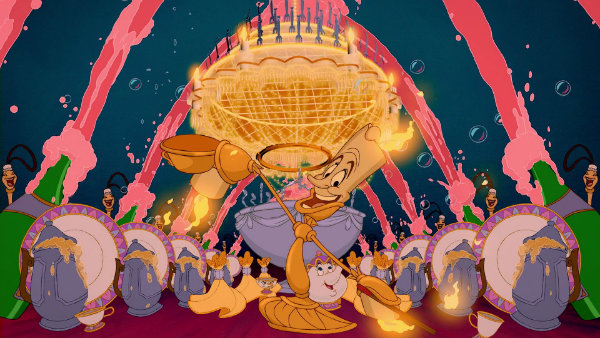 I didn't think the original could be improved upon.
I mean, how can you possibly create something better than a cartoon cutlery cabaret? But somehow, while keeping some of the best bits of the original, this modernised, live action version is every bit as mesmerising as the first time around.
The verdict
If you haven't already picked up on this, I flipping loved this movie.
I'll be the first to admit I'm not objective about it. I knew I'd adore it from the second I heard the remake was happening, and I got goosebumps every time I saw a preview.
Just go and see it. Whether you love Disney or not, you can't help but enjoy this film. My husband, who was less than thrilled about being dragged along on a Friday night, walked out with a huge smile on his face.
It's a stunning slice of nostalgia, a decadent romp through a visual wonderland, and probably the best bit of cinema you'll see this year.
Big call? Maybe, but I'll stand by it.
Love the cinema? Get a free month of Cineworld Unlimited membership with my referral code: RAF-93XD-34RX-02BW-93PC
Have you seen Beauty and the Beast yet? What did you think?
Beauty and the Beast
Storyline
Sets and Scenery
Characters
Costumes
Entertainment Factor
Powered by WP Review
Want to see more posts like this?
Follow me on:
Follow