I'm so excited to share my recent reads with you this month!
From the brand new Paula Hawkins novel (which I devoured in a couple of days) to the long-awaited He Said/She Said and a little surprise of my own, I think you're going to love these gripping thrillers.
And as always, I want to hear from you.
Leave me a comment to let me know what you're reading, what you recommend and what I absolutely cannot miss in my roundup next month!
Yep, that's me! *cue happy dance*
OK, so I'm totally cheating here because you can't actually read The Guilty Wife in May. Buuuuut you can pre-order it now!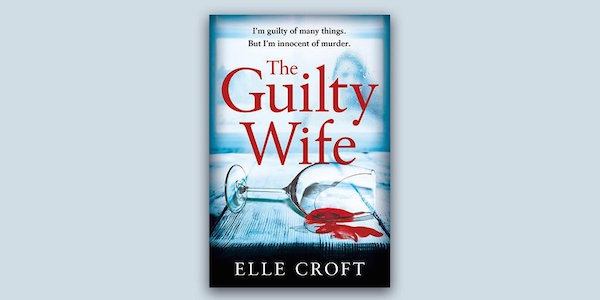 Head over to Amazon and pre-order my debut novel here, so that it automatically downloads to your Kindle on November 30. And for those of you after a paper copy, don't fret – it's coming (just a little later than the digital version). I'll make sure you have all the details as soon as I have them.
Oh, and can we talk about that creepy cover design? I'm in love!
The Girl on the Train was always going to be a tough act to follow, so a lot of people (myself included) have been bursting with curiosity to read Paula Hawkins' second psychological thriller.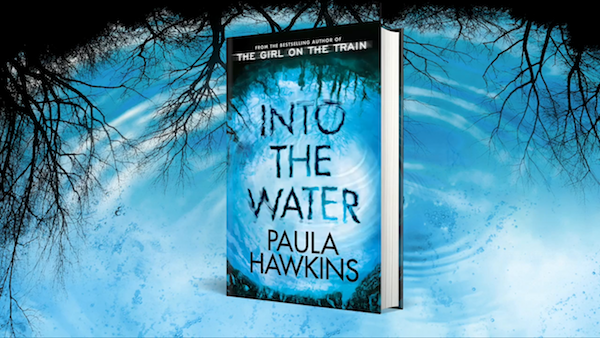 I absolutely raced through Into the Water in just a few days, and I enjoyed it, although for different reasons than I expected. It's really different to The Girl on the Train in a lot of ways, not least because it doesn't offer the same peel-your-skin-off tension as Hawkins' first thriller.
But what it lacks in suspense, it more than makes up for in writing, twists and intrigue.
The tale follows a cast of characters – so many that, at times, it can be tricky to remember who's who – that are brought together by a small town and the river runs through it.
A suspicious death, a teen suicide and a history of troublesome woman keep the plot moving forward, but the real story lies in the way we perceive our own histories, and how that can change our relationships and create ripples beyond our own lives.
At times, possibly due to the small-town setting, perhaps the myriad of characters, or maybe the sense of bleakness running throughout the narrative, I was reminded of J.K. Rowling's The Casual Vacancy. But it's really unlike anything else I've read lately, which made for a refreshing change.
I can't say a lot without ruining the story, so do pick it up and see for yourself. Just don't expect another The Girl on the Train.
This is a brand new book that stands on its own two feet…although I do wonder if it's been miscategorised. I wouldn't call it a psychological thriller so much as literary fiction, but either way, I read it in a matter of days, which might be the most telling thing I can say about it!
I was given a sample chapter of this when I attended the Killer Women Festival last year, but forgot about it until my aunt (who has exceptional taste in books) told me how great it is.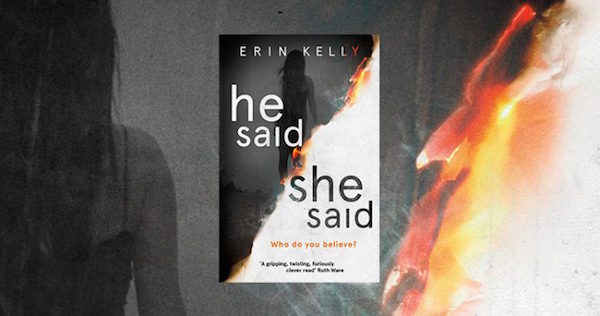 I dug out the sample chapter, devoured it in minutes, tweeted that I was fully hooked and then went to buy the full book on Amazon, only to discover it wasn't released yet. Ouch.
So I waited for another month or so, until I finally was able to read it when it was released on April 20, and I barely looked up until I was finished.
The story follows a couple, Laura and Kit, who are running away from their past thanks to a rape that Laura witnessed, which set off a series of terrifying events. He Said/She Said is about secrets, lies, power, prejudice, trust and, interestingly, solar eclipses.
It's a book that keeps you guessing till the very end, and the whole time you'll be questioning who you can trust and which version of the truth is, well, true. The twists are truly jaw-dropping, but it's so much more than just a page-turner. It has depth, and is disturbing beyond the requisite thrills – it forces the reader to question their own perceptions on rape culture today, and what He Said/She Said really means for those involved.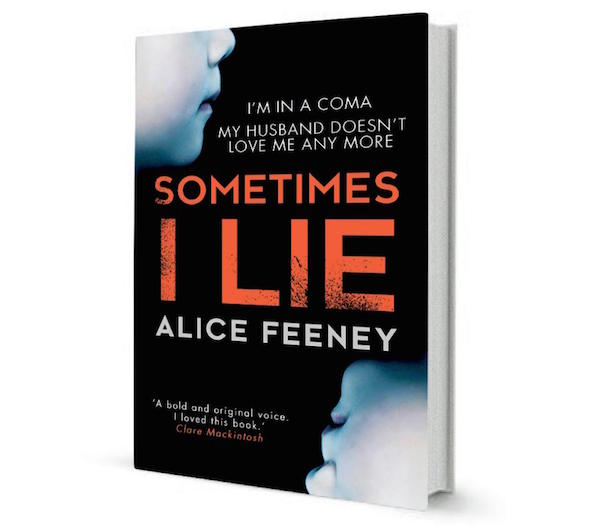 I bought this book on title alone. I mean…brilliant.
But it's so much more than its intriguing name. The twists in this tale genuinely shocked me (which is sadly a rare occurrence), and they just kept coming. Just as I thought I had it all figured out, something else would happen and I'd be back to square one, reeling from the revelation.
The cleverest part about Sometimes I Lie is that you know that the narrator is telling lies, thanks to the title, but you don't know how to spot the lies, or why she's lying, or who can really be believed.
This might be the best psychological thriller I've read this year, so if you're looking for a book to get absolutely hooked on, make it Sometimes I Lie.
She stole her husband. Now she wants to take her life.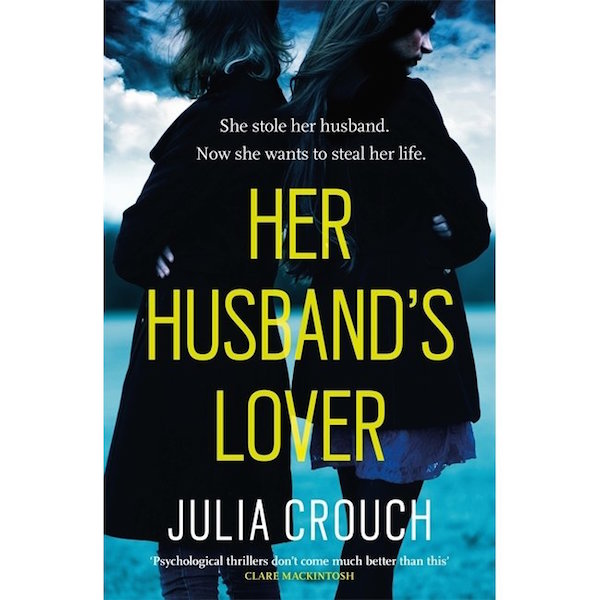 The tag line for Her Husband's Lover is an instant eye-catcher, so I knew I was going to enjoy sinking my teeth into this domestic noir thriller before I'd even picked it up.
It was an easy read in that I ripped right through it, but it was one of those exquisitely frustrating stories where you are left wanting more at the end of every chapter.
As well as being a dark and haunting story, the setting was also memorable. London's gentrified area of Southwark provided a fascinating backdrop that added another layer of interest and humanity.
The ending, although abrupt, was suitably shocking, and left me thinking about it for days afterwards. Which, in my humble opinion, is as sure a sign of a good book as any!
Want to see more posts like this?
Follow me on:
Follow