My husband has been banging on about California's Orange County for years.
It's not like it took much convincing for me to want to visit. I mean, I already knew that the O.C. was home to Disneyland, beautiful beaches, Californian sunshine and Seth Cohen. What's not to like?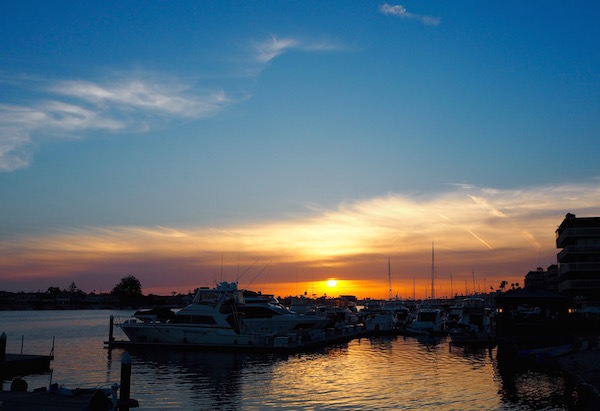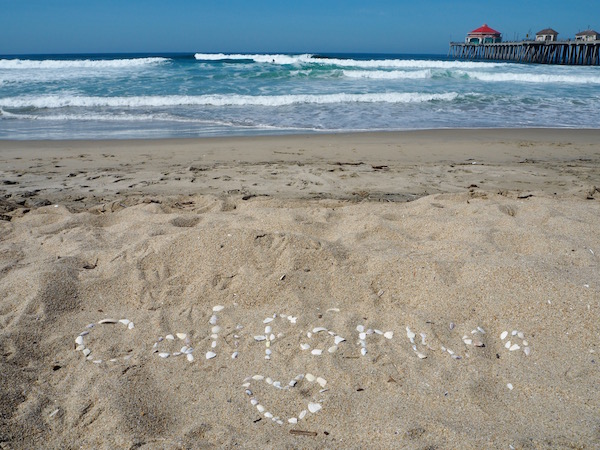 What I didn't expect, when I visited recently thanks to Visit Newport Beach, was that I'd fall head over heels in love.
So in love that, if I could get a visa, I'd be there tomorrow. Sorry, London. I love you, really, but you're seriously letting me down in the beach and sun departments.
I also wasn't expecting to have some of the most memorable travel experiences of my life in Orange County, but even a few weeks after my return, I'm still smiling about the things I did – and ate – while I was in town.
So next time you're in California, get yourself to Orange County to try some (or all) of these unforgettable experiences.
Newport Beach Film Festival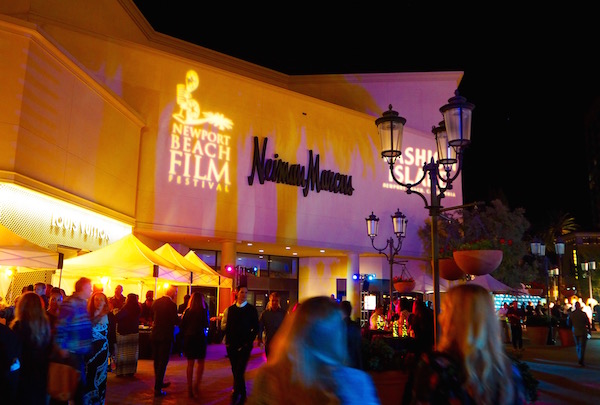 Los Angeles might have the monopoly over showbiz in California, but that doesn't mean the glitz and glamour of red carpets and silver screens can't be found elsewhere in the state.
My visit to Newport Beach, an upscale beach town (technically a city) about an hour from the City of Angels, coincided with the 18th annual Newport Beach Film Festival, a growing week-long event that welcomes stars, filmmakers and film lovers to celebrate up-and-coming talent in the industry.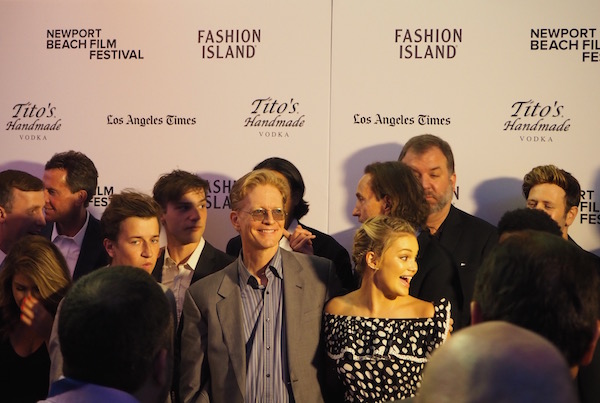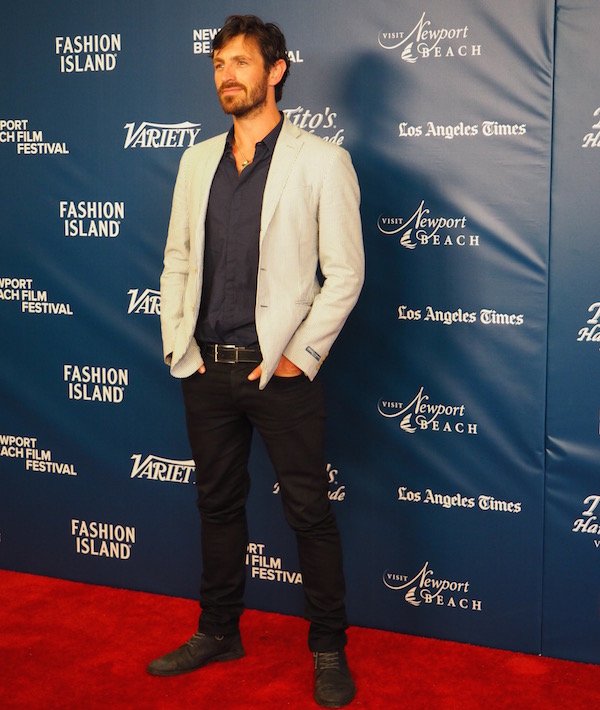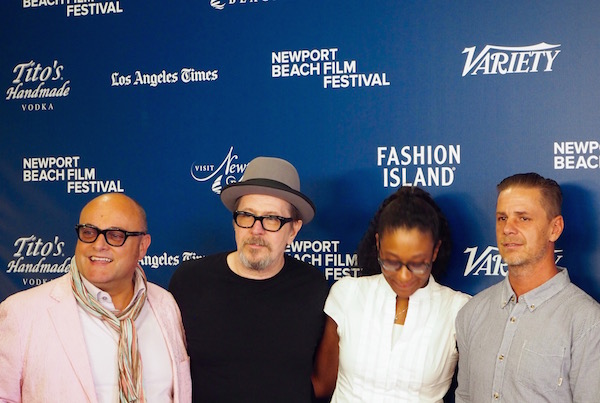 This year there were over 350 films playing in various venues around town, including historic theatres. Over 50,000 people attended, and it's growing every year.
Sadly, I didn't actually meet any stars, but I did spot Gary Oldman, which prompted my brother to send me this excellently appropriate gif. Thanks, bro.
I also got to watch the world premiere of the fabulous indie comedy
Class Rank
, attended the opening night gala, and just generally schmoozed with film types in the sunshine. It felt like a truly once-in-a-lifetime experience, and I'd highly recommend it if you find yourself in Newport Beach in April.
Surfing Lesson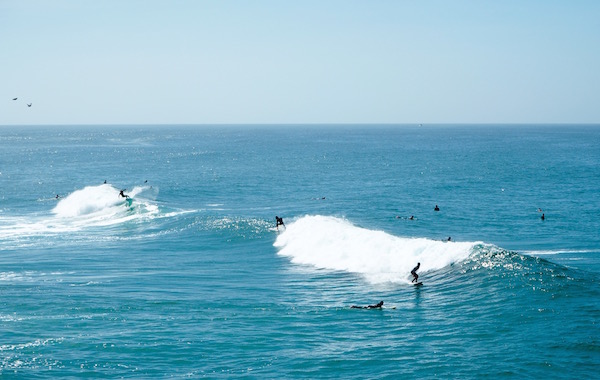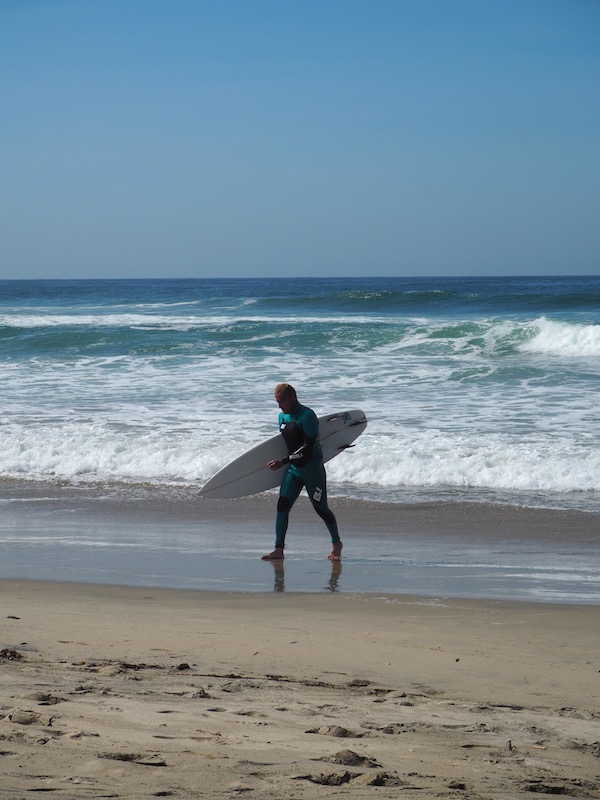 As an Australian, it's fairly shameful that I've never, not once in my life, tried surfing.
Mostly it's because I'm terrified of sharks (so I'm super pleased I didn't know about this particular situation when I arrived in Orange County), but also because I didn't grow up in a surfer destination, so it just wasn't on my radar. But still – I've always wanted to try.
There are loads of places to surf in Orange County, including Newport Beach, but our lesson took place in Huntington Beach, a.k.a. Surf City USA.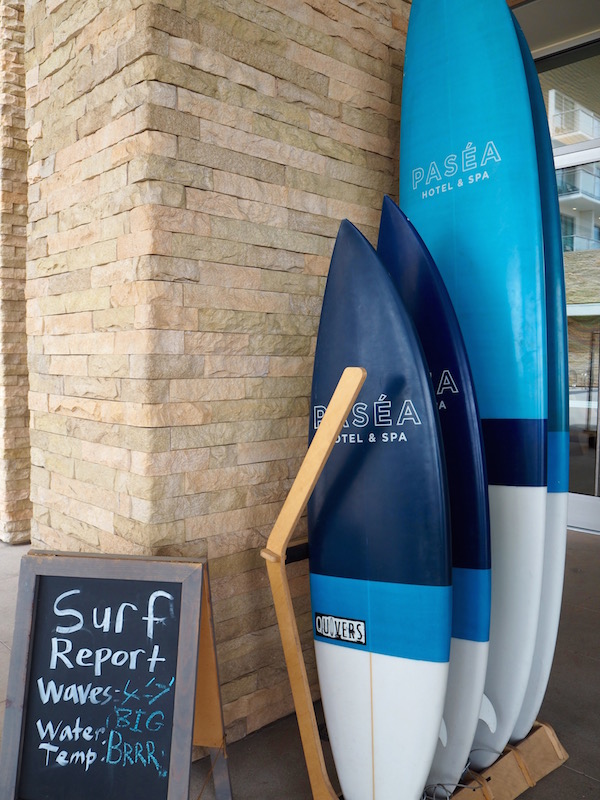 Ryan, our instructor from Toes on the Nose, warned us about the conditions as we carried our boards down to the wide, sandy beach. The waves were wild, crashing in every direction (including backwards!) and were three to four feet high. I was terrified, but after a short lesson on the sand to show us how to stand up, we were in the water and he was pushing me off to ride my first wave.
I didn't catch that one. Or the one after. In fact, I only managed to ride one full wave, although I did stand up a few times. Brendan was surprisingly good (he's been trying to convince me for years that he can surf, and until now I didn't believe him), and at the end of our hour we were exhilarated, proud, and absolutely knackered.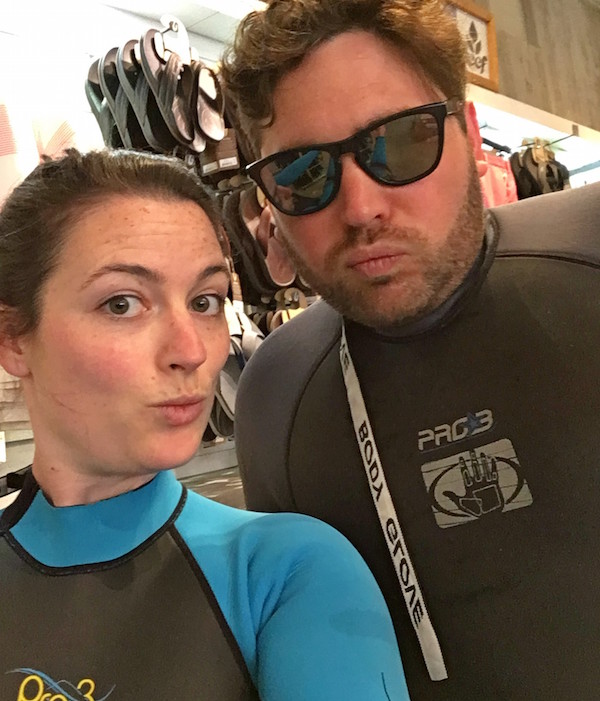 Despite the unruly ocean, I had a fantastically memorable experience, thanks to Ryan, who was encouraging, gave me really useful tips and made the big waves seem not at all scary.
Hopefully it won't be another 32 years before I get on a board again, because I really loved it, and I reckon I'd be OK with a bit of practice!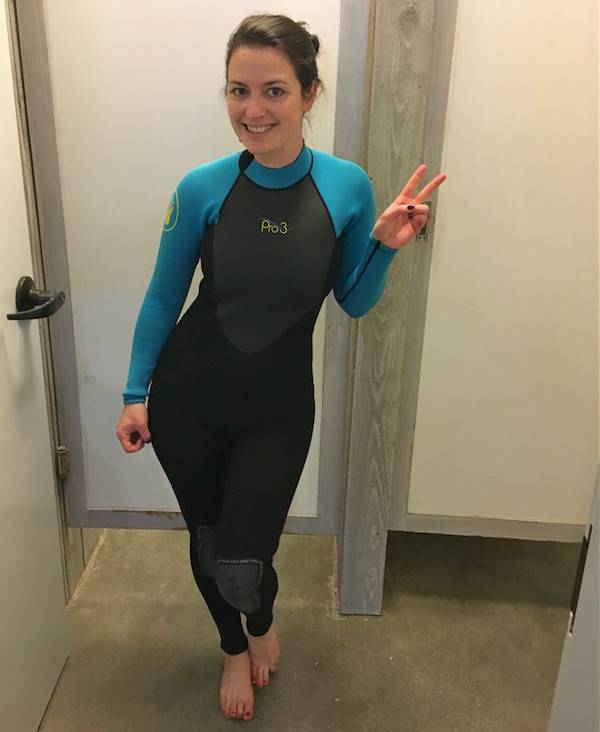 Paddleboard Yoga
I love paddleboarding, and I love yoga, so it only seemed natural to try the two combined!
The day after I landed in California, I found myself doing downward dog on the calm waters of Newport Beach, and it's probably in my top five workouts of my life. Also, it totally put a stop to my jet lag.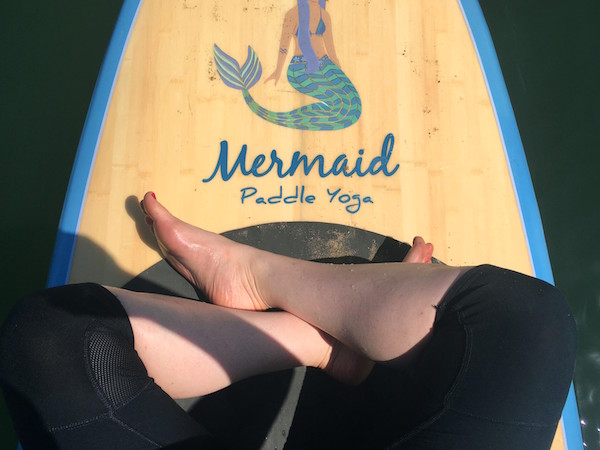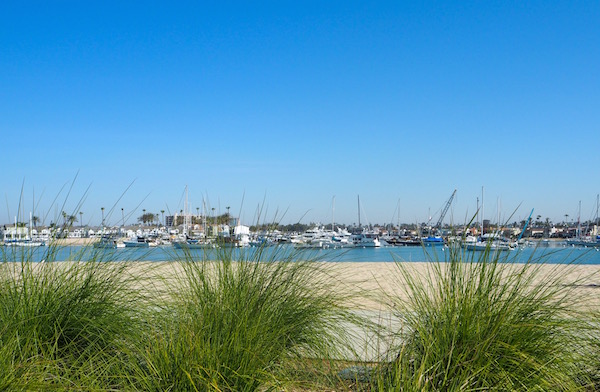 My instructor was the lovely Taylor from Bliss SUP, a company that's dedicated to this amazing practice, because in Orange County it's a totally normal thing to do.
I found it easier than I expected, in terms of staying on the board, anyway. Some of the poses were tricky, and at times my whole body was shaking with the effort, but I didn't fall in. If I had, it would have just been nice and refreshing, so really NBD.
Now I'm just wishing I lived in a place where SUP yoga was normal (don't you even dare try to tell me I can do it in the Thames!), the sun shone all the time, and I began my days with exercise disguised as fun.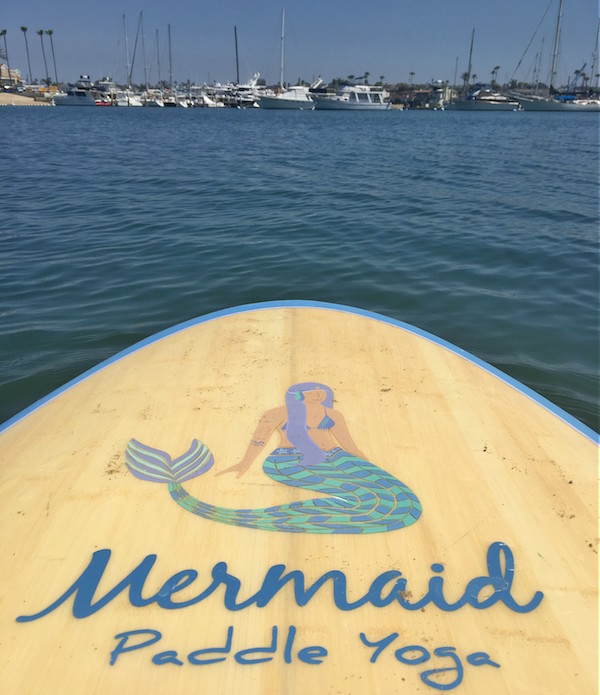 Beach Fire Pit at Huntington Beach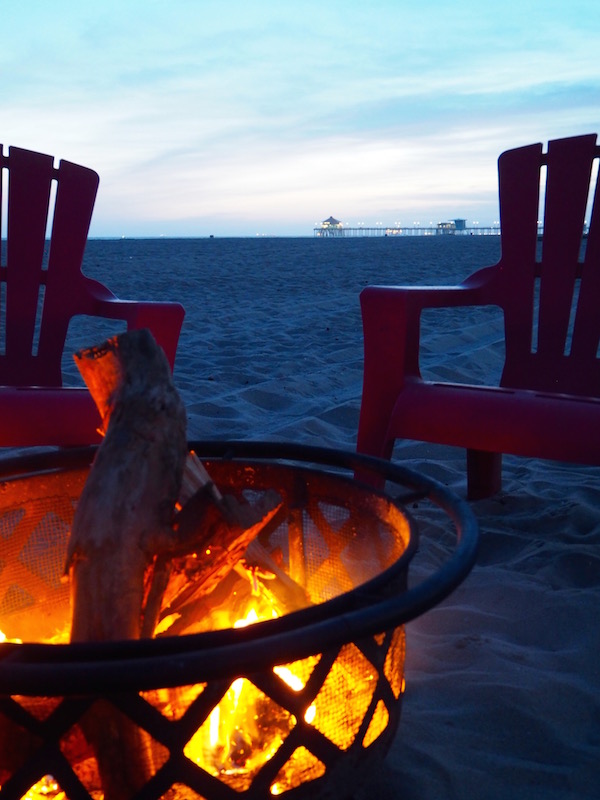 To me, making s'mores by a fire pit on a beach is the epitome of California living, and there's no better place to do it than in Huntington Beach, where hundreds of public pits dot the sand.
It's a grab-one-when-you-see-one situation, unless you're staying at the Hyatt Regency. The hotel staff there will reserve your fire pit, build it for you, supply the s'mores ingredients, and even clean it all up when you're all done.
Alcohol's not allowed on the beach, so I recommend treating yourself to a hot chocolate, which pairs perfectly with the sound of the ocean, gooey chocolate s'mores and unforgettable views.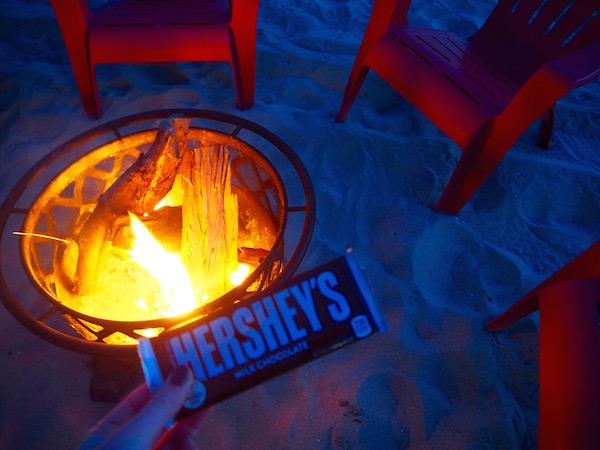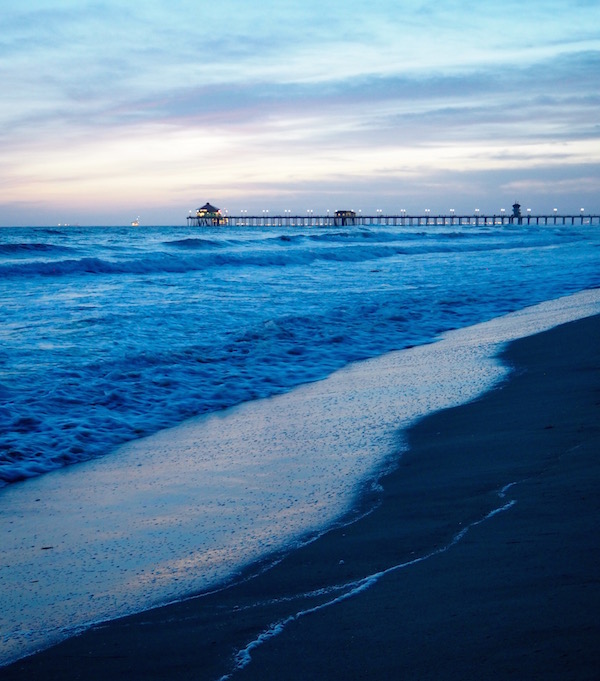 Eating all of the delicious food
I'm honestly not exaggerating when I tell you that every single thing I ate in Orange County was unforgettable.
And I ate a lot of things.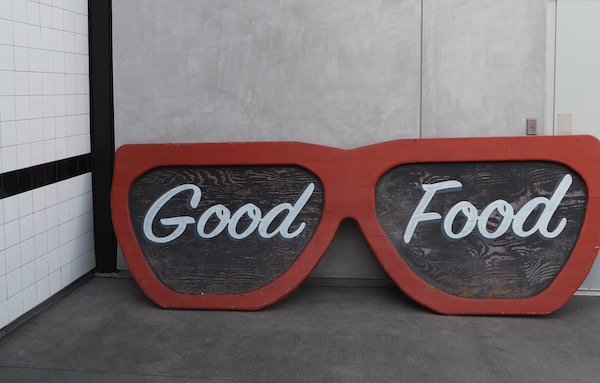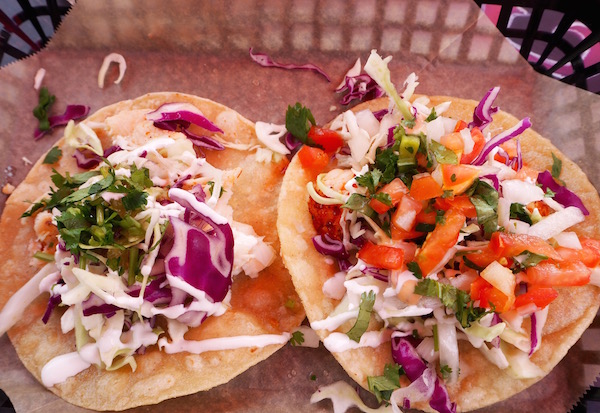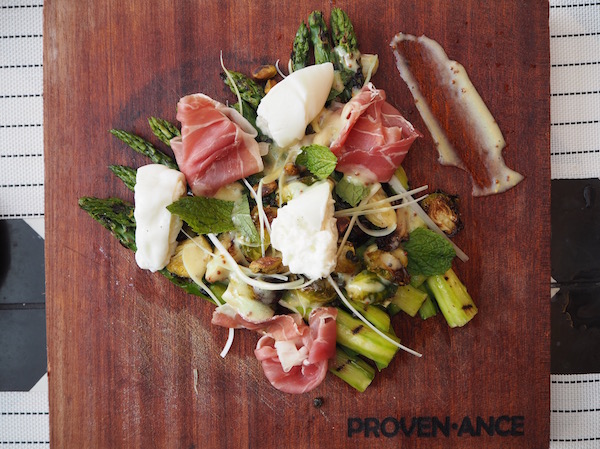 There were incredible high end restaurants like Provenance, A Restaurant and Zinqué in Newport Beach, or SeaLegs in Huntington Beach, but it wasn't just about the fine dining.
I tried mouthwatering street food at Tackle Box beach concession stand at Corona del Mar, burritos bigger than my head at Sugar Shack, salads that felt more indulgent than a steak, and new food trends like buffalo cauliflower, which I fully hope makes the journey across the Atlantic soon.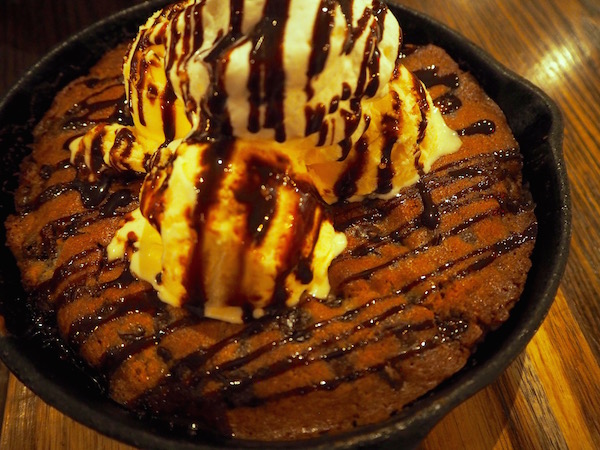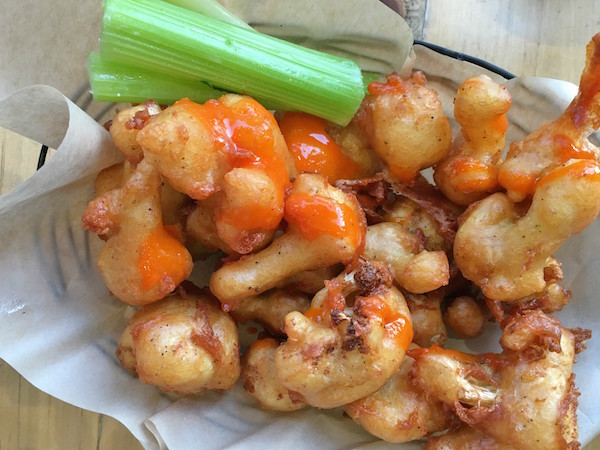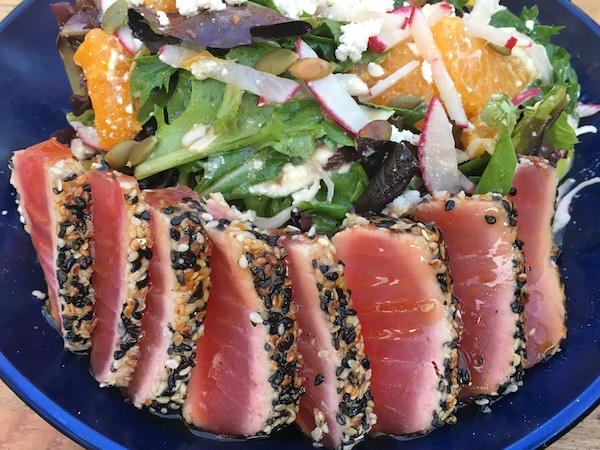 After spending a week basically eating my way around the O.C., I'm absolutely convinced that there's no such thing as a bad meal in the area.
Good food, for me, equals a great holiday.
And this holiday to Orange County wasn't just great. It was unforgettable.
Thanks to Visit Newport Beach for inviting me to the Newport Beach Film Festival and for showing me the highlights of this incredible destination!
Want to see more posts like this?
Follow me on:
Follow