I think I've discovered my dream job. I want to be a location scout for films.
Think about it. You get to work in showbiz, travel, look at incredible scenery, and have your name in the credits at the end of the movie. I mean…dreamy, right?
If you're wondering what's prompted this sudden interest in a career change, it's because last night I was invited by VisitEngland, VisitScotland and VisitWales to a preview screening of King Arthur: Legend of the Sword.
Before the screening, we had a Q&A session with two of the location scouts, Lottie Mason and Amanda Stevens, who worked on this about-to-be-released film.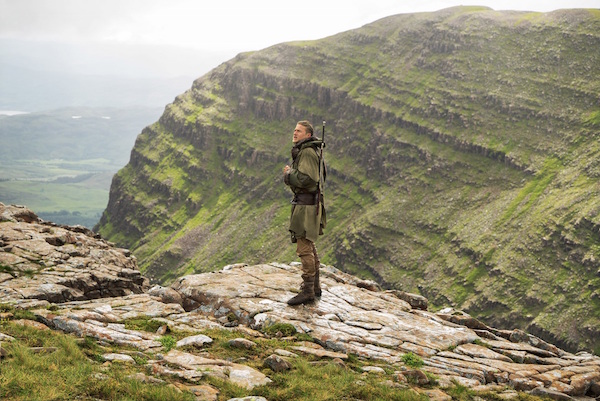 Image © 2017 Warner Bros. Entertainment, Inc. All rights reserved. 
They had the extremely enviable job of searching high and low for locations that looked authentic, were accessible for a film crew, and would make the audience say wow. And they did a fantastic job of it.
Some of the scenery in King Arthur: Legend of the Sword was so spectacular that I assumed it was filmed in another country. Iceland, perhaps. Or maybe somewhere in the French mountains. But, true to the roots of the story, the whole thing was shot right here in Great Britain.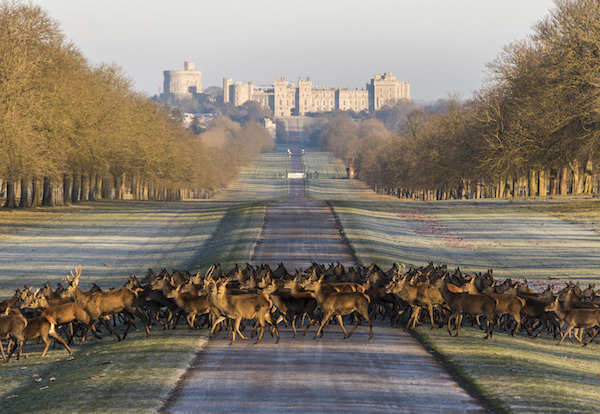 You might also like: Finding King Arthur's Round Table in Jane Austen's Winchester
From ancient forests in Windsor Great Park (side note: the location scouts had to find genuinely ancient forests so the setting would be authentic. Hundred-year-old trees simply wouldn't do) to the sweeping landscapes of Quiraing on the Isle of Skye and the iconic mountains of Snowdonia in Wales, the film was really a journey through Great Britain's most impressive locations.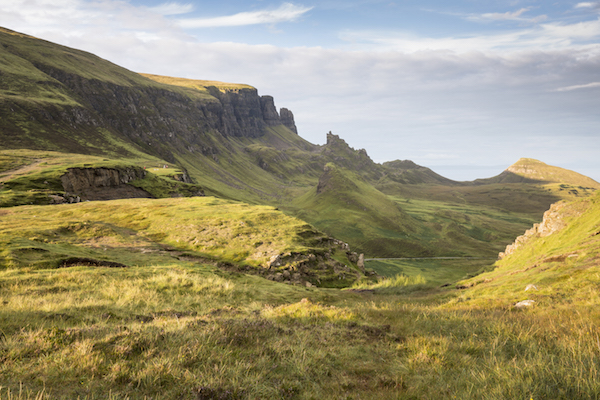 And the best bit is that you can visit many of these locations for yourself. The folks over at VisitBritain have put together this interactive King Arthur page, which includes a fun quiz to let you know which legendary location you're destined to rule (I, Lady Elle, would rule York, apparently) and inspire you to visit some of the many Arthurian locations out there.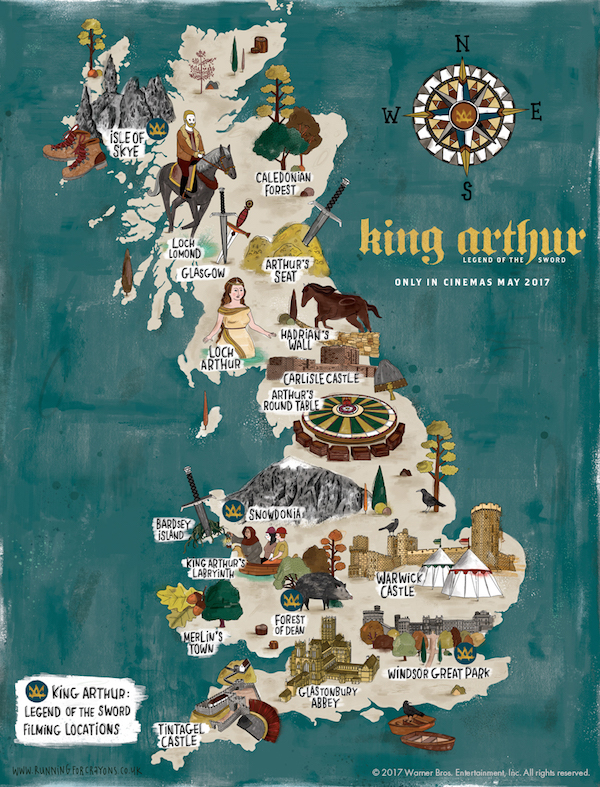 Although I could talk all day about the locations, you've probably come here to read what I thought of the film. So here goes.
King Arthur: Legend of the Sword Review
King Arthur, for all of its lukewarm reviews, is quite simply a lot of fun.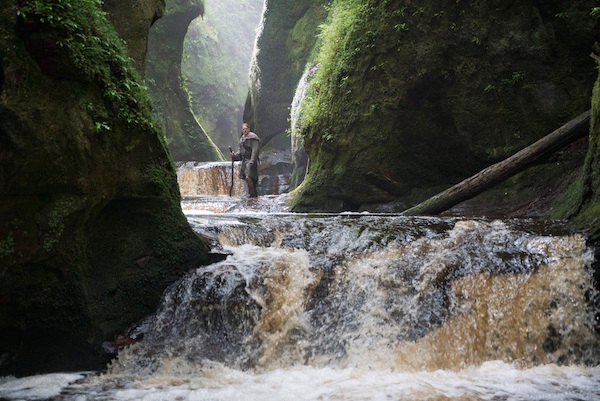 Image © 2017 Warner Bros. Entertainment, Inc. All rights reserved. 
It's a big budget film, so the special effects are impressive and the cast includes a lot of familiar faces – including Littlefinger from Game of Thrones and the ever-so-handsome Charlie Hunnam of Sons of Anarchy fame. There's also a cameo appearance by David Beckham, which I thought was brilliant. I don't know why he's got bad reviews for this role! No one would have expected an Oscar-worthy performance, but his tongue-in-cheek bit part is laugh out loud funny.
And so is a lot of the film. There were sections of dialogue that so perfectly captured cheeky British humour that the whole cinema was in stitches.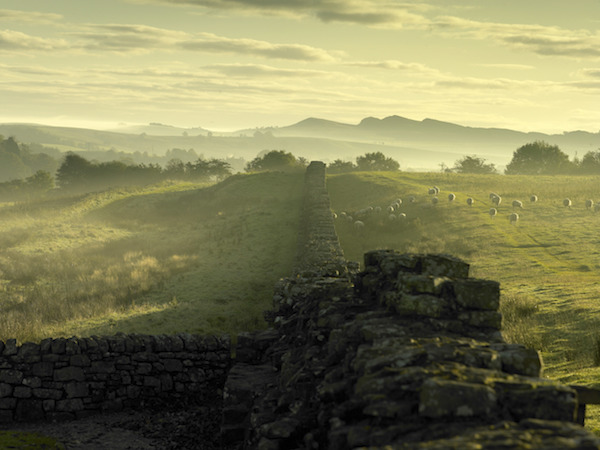 VisitEngland/CumbriaTourism/Andrew Heptinstall
If the humour was unexpected, so too was the slightly comic-book, superpower feel to the story. Although, having discovered that the film was originally intended to be a crossover into Marvel's Avengers world, the giant snake and strangely sensual octopus-mermaid creatures suddenly make a lot more sense.
The storyline is of course, a familiar one, with some new takes on the classic tale. Don't expect too much depth, or emotion, or factually correct history – but those things aren't what you go to see a King Arthur blockbuster for, anyway. If you want a visually pleasing romp around legendary England, this is the film for you.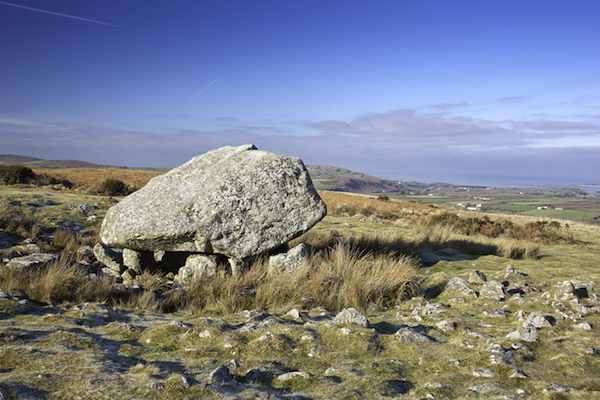 Jude Law put in a great performance as the evil king Vortigern and although there wasn't nearly enough female representation for my liking (aside from prostitutes and side-note wives), the Mage, played by Astrid Berges-Frisbey, was arguably the most badass character of all.
But the real star of the show was, of course, that scenery. The sweeping landscapes, the rolling green hills and craggy mountains…they all make me want to get out of London and start exploring King Arthur's lands. Because here in Great Britain, they're all around us!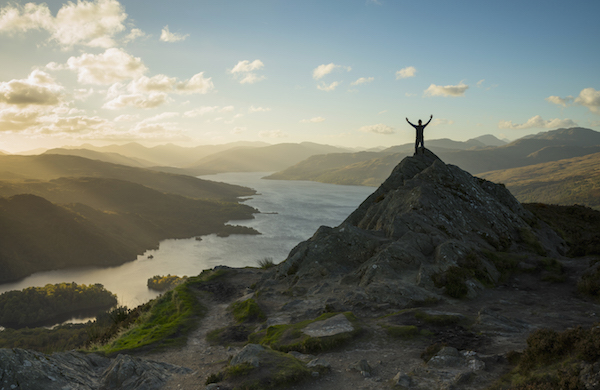 All images courtesy of VisitEngland
Are you planning to see King Arthur: Legend of the Sword when it's released on May 19?
Love the cinema? Get a free month of Cineworld Unlimited membership with my referral code: RAF-93XD-34RX-02BW-93PC
King Arthur: Legend of the Sword
Sets & Scenery
Storyline
Characters
Entertainment Factor
Costumes
Powered by WP Review
Want to see more posts like this?
Follow me on:
Follow