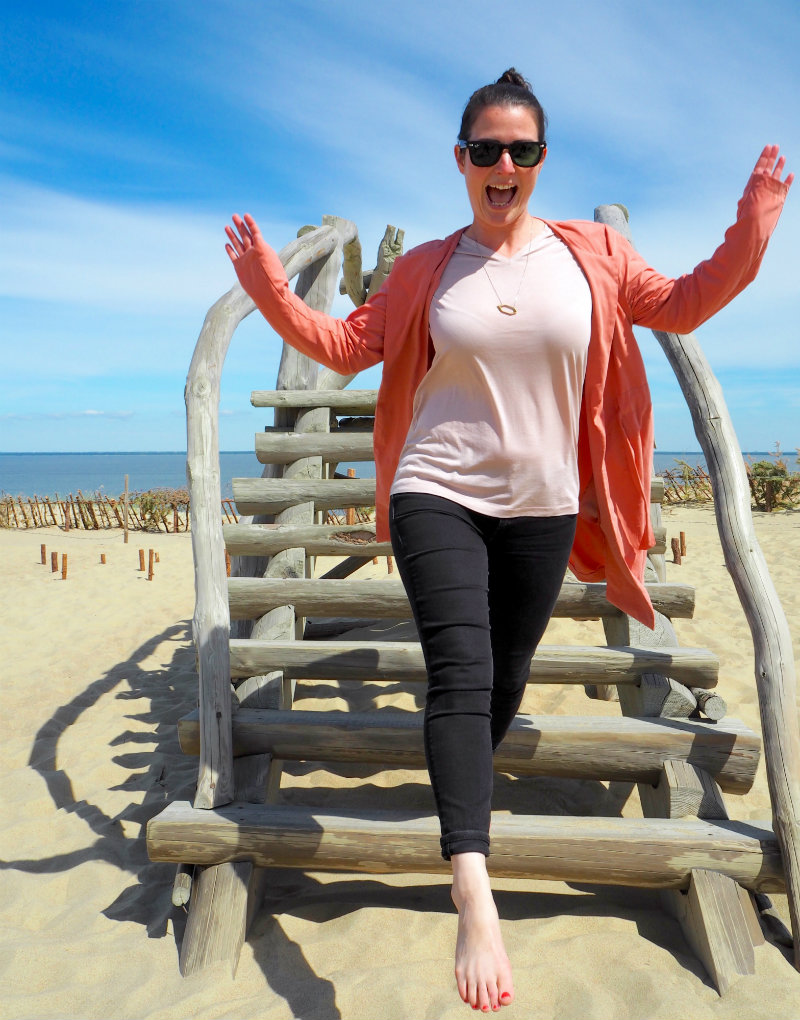 I'd only just finished Salt to the Sea – a book about an unthinkable tragedy that happened in World War II, from the points of view of a number of characters, including a young Lithuanian woman – when I was invited to Lithuania on assignment for The Travel Hack.
Aside from what I'd read in the pages of Ruta Sepetys' stunning novel, I knew absolutely nothing about this country. I didn't even know where it was. But always up for exploring somewhere new, I jumped at the chance, and soon found myself on a Wizz Air flight to Vilnius with three other lovely bloggers: Amelia from xameliax, Emily from along dusty roads and Neel from FlunkingMonkey.
Check out the post I wrote for The Travel Hack – Lithuania: A Land of Surprises
We spent three full days in this spectacular destination: one in the capital of Vilnius, and the other two being driven around the surprising countryside. It was a blog trip, so the itinerary was created for us, but we managed to pack SO much in (we travelled over 600km!), and we saw some of the country's most incredible sights.
Rather than trying to describe every moment of the trip in great detail, here's a photo journey showing you some of the highlights of Lithuania, day by glorious day.
Day 1: Vilnius & Trakai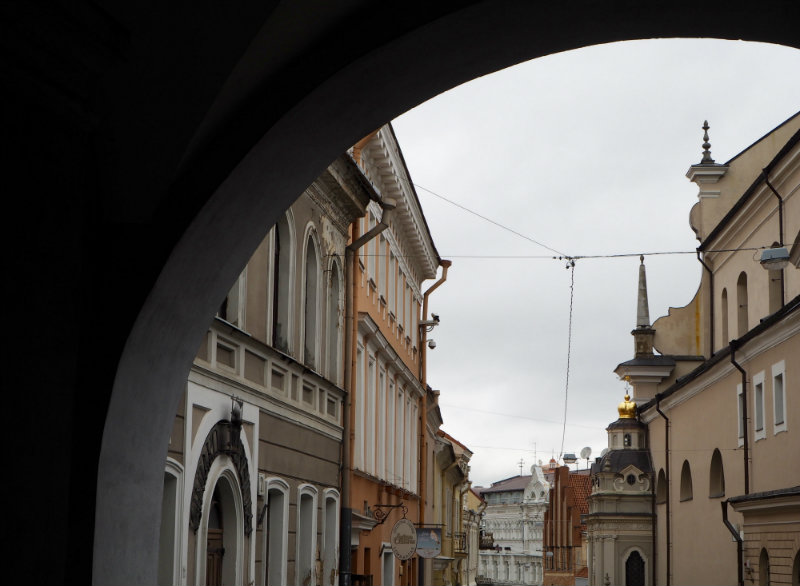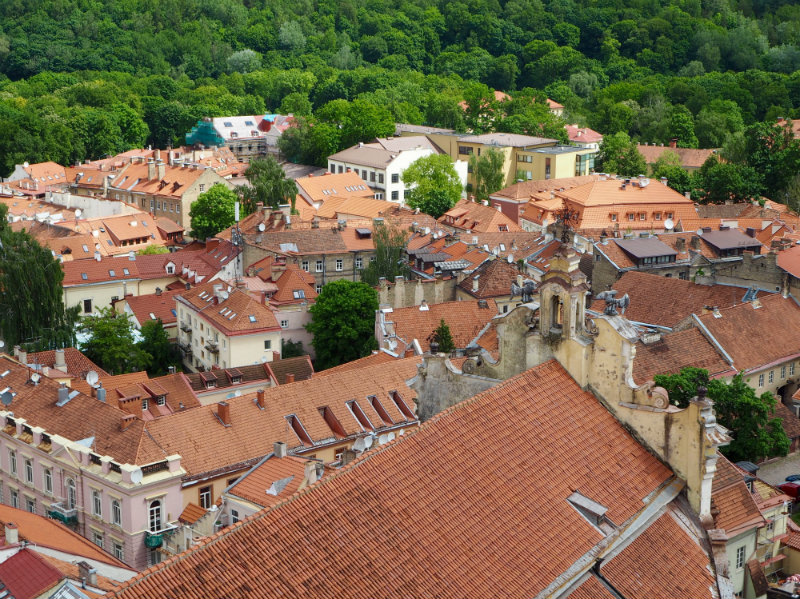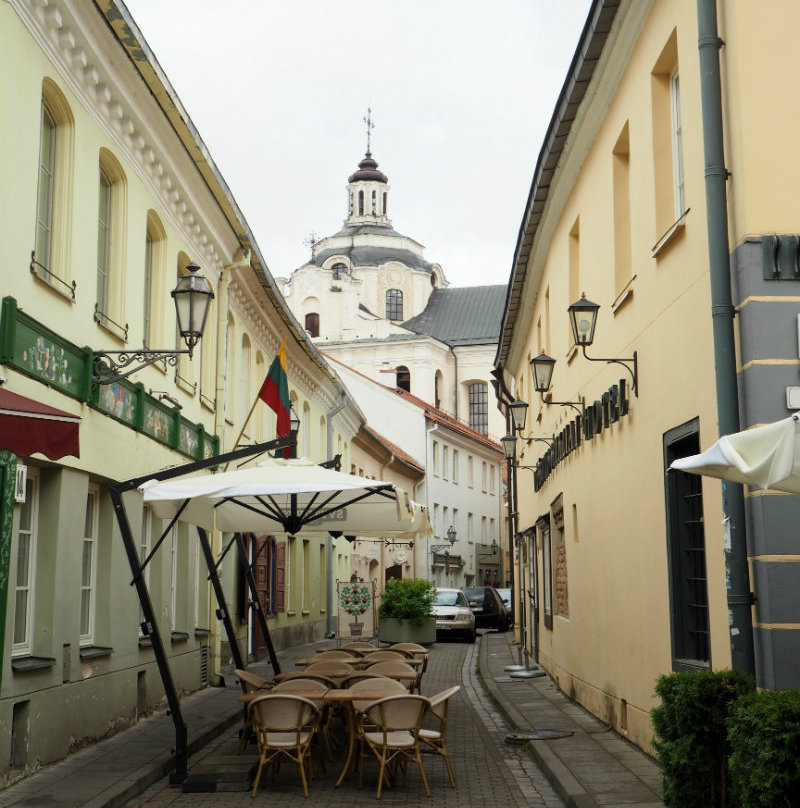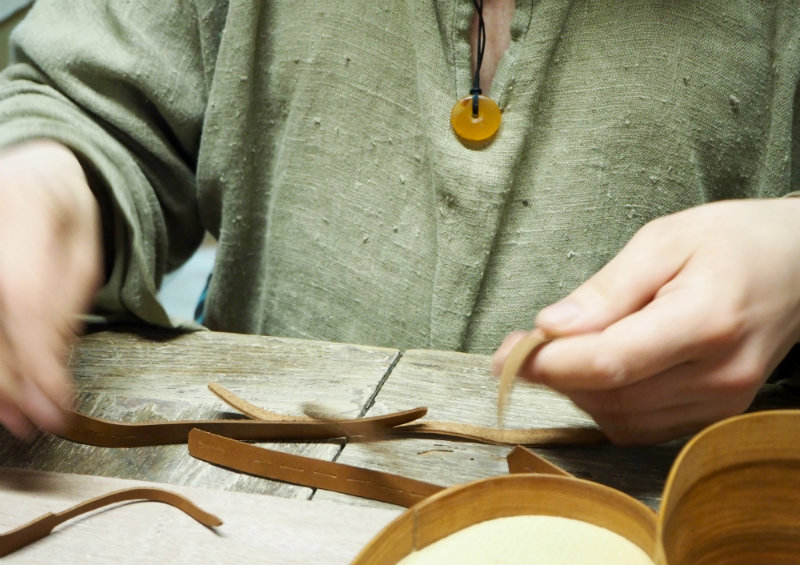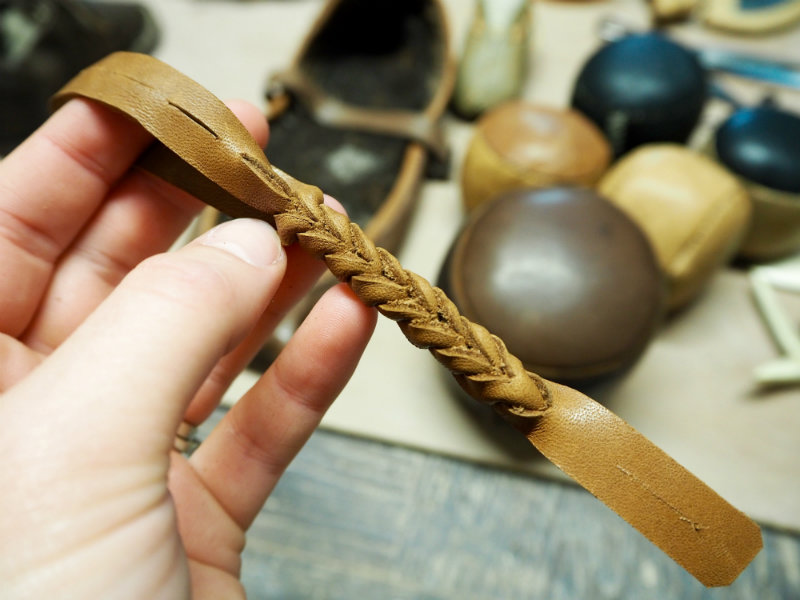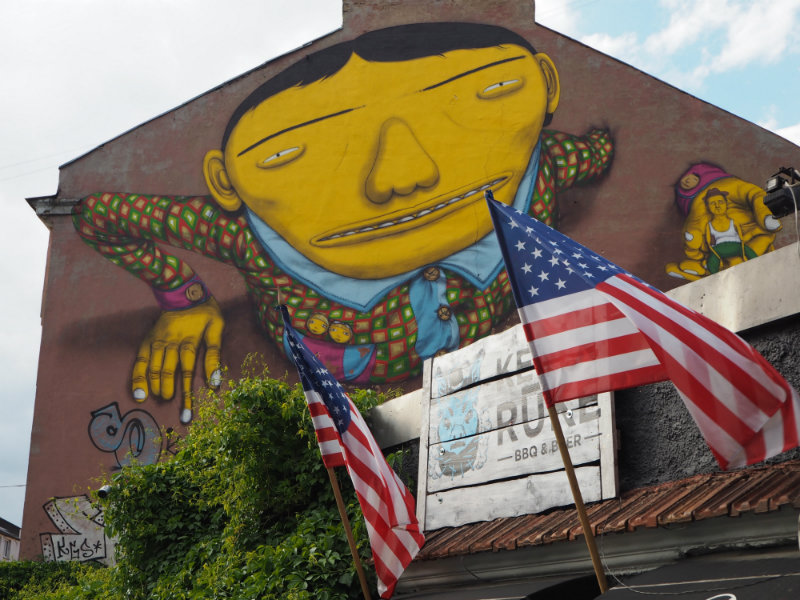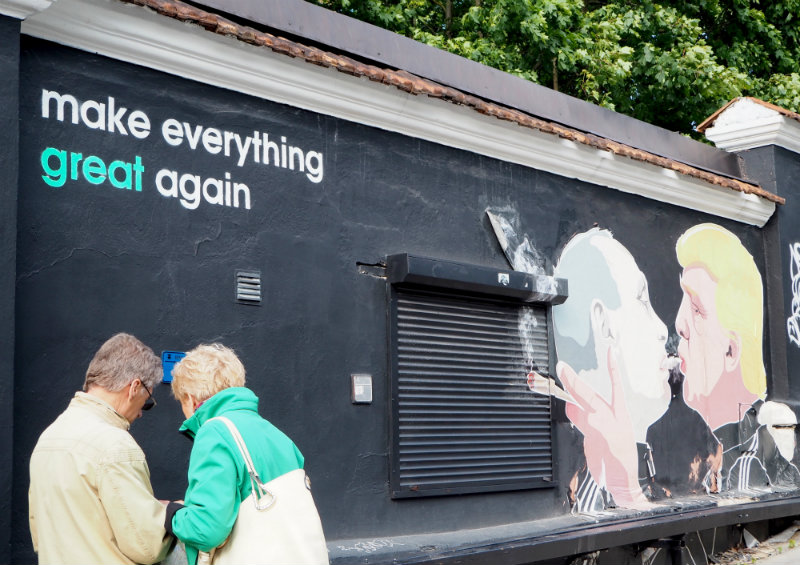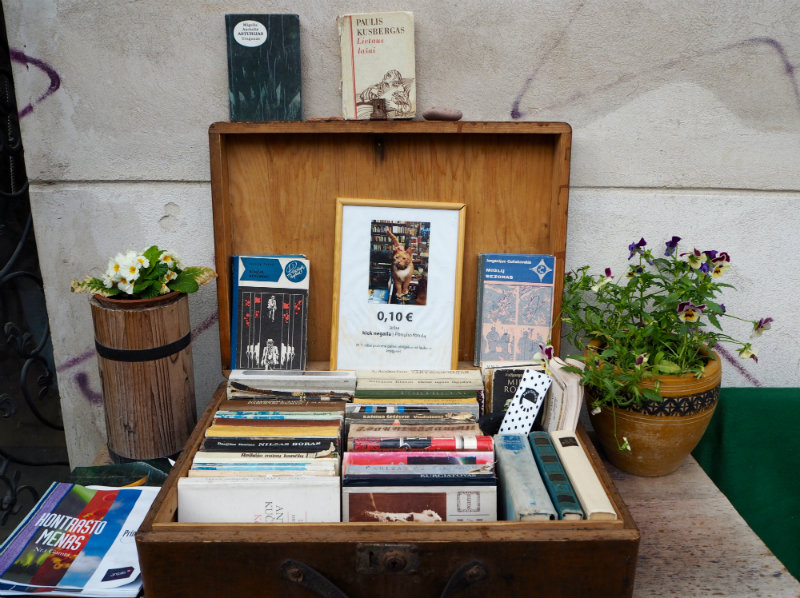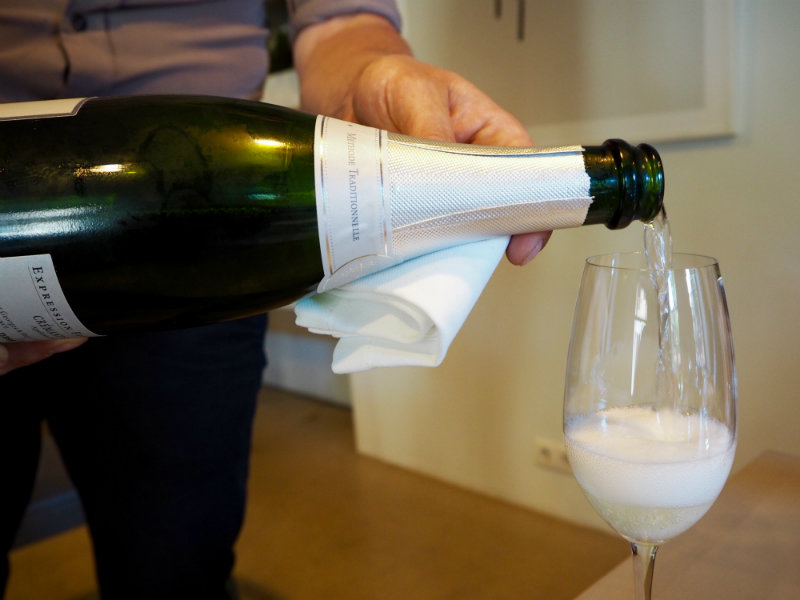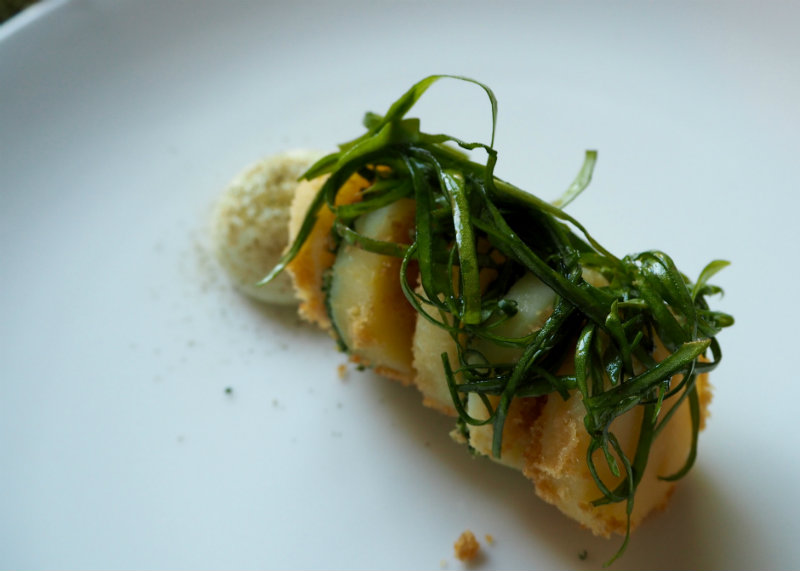 We spent the day exploring the medieval old town of Vilnius from the ground and from above, and even took a leather-making workshop with a local artisan. One of my highlights was dinner at sweet root in the Republic of Užupis, a bohemian area that has its own whimsical constitution and a celebrity bookshop cat.
Trakai, just an hour or so away, is home to Trakai Castle, which sits on a small island in the middle of a lake. It's also home to a community of Karaim people, who have their own religion, culture and food. There are around 200 Karaim people living in Trakai – you can try their unique cuisine at Kybynlar restaurant.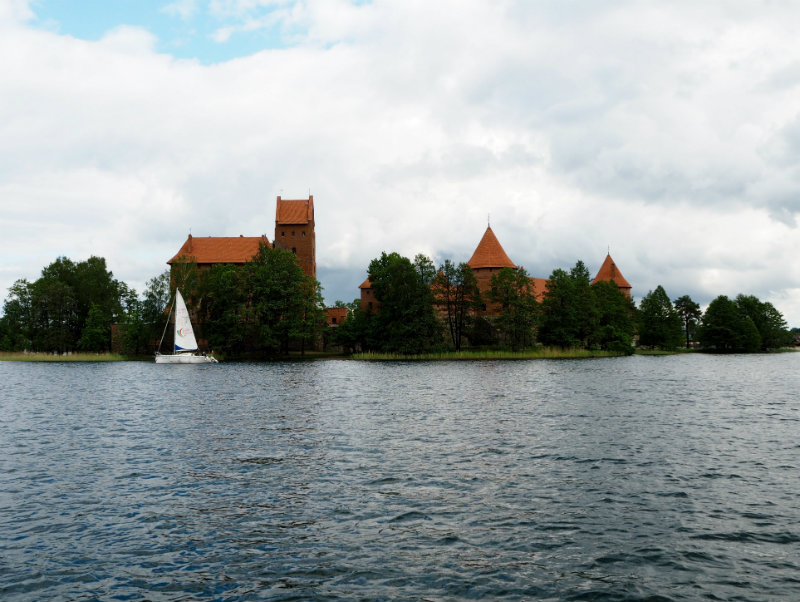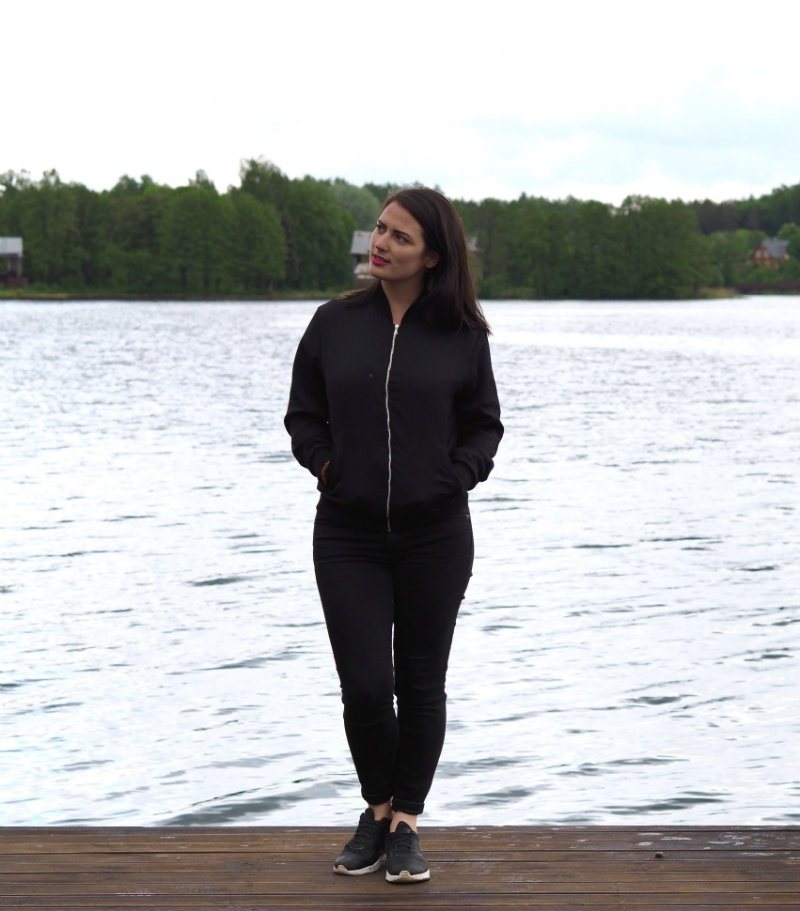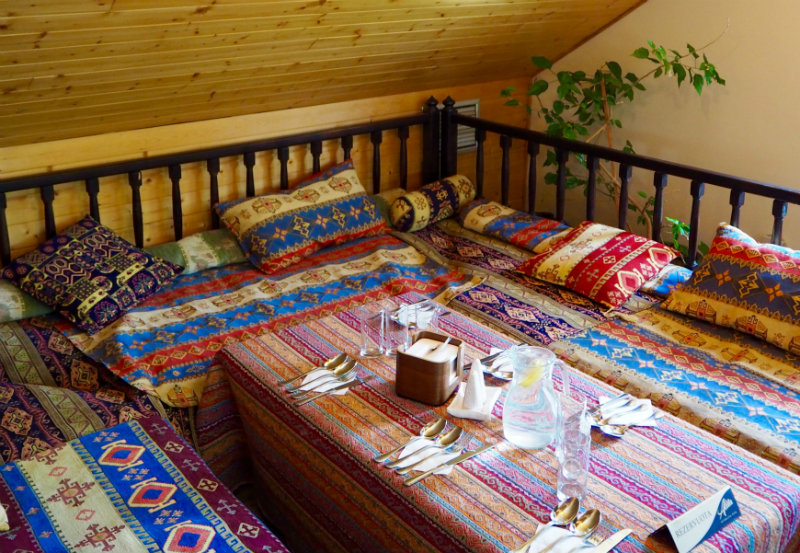 Where we stayed: The incredibly trendy Artagonist Hotel, Vilnius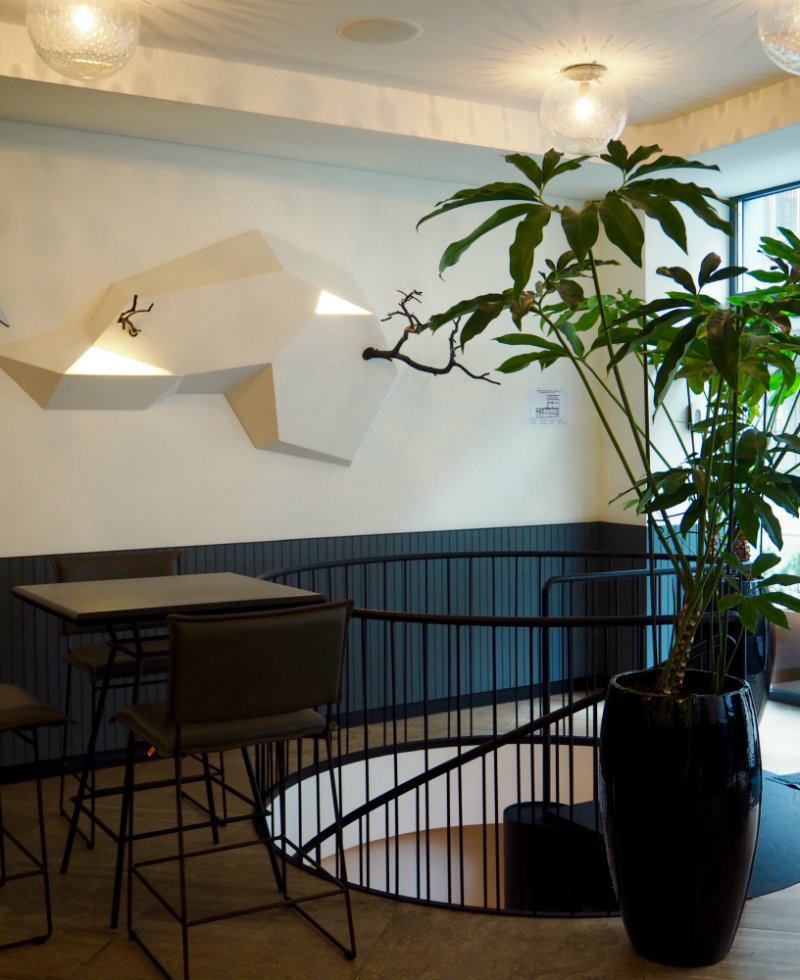 Day 2: Anyksciai, Hill of Crosses and Pas tėvukus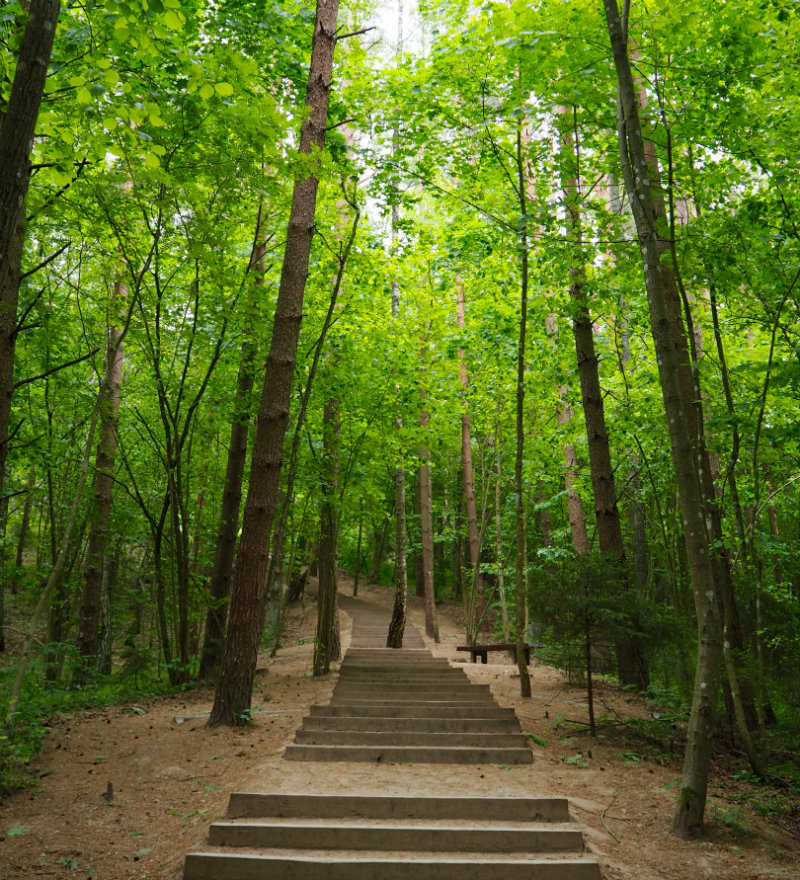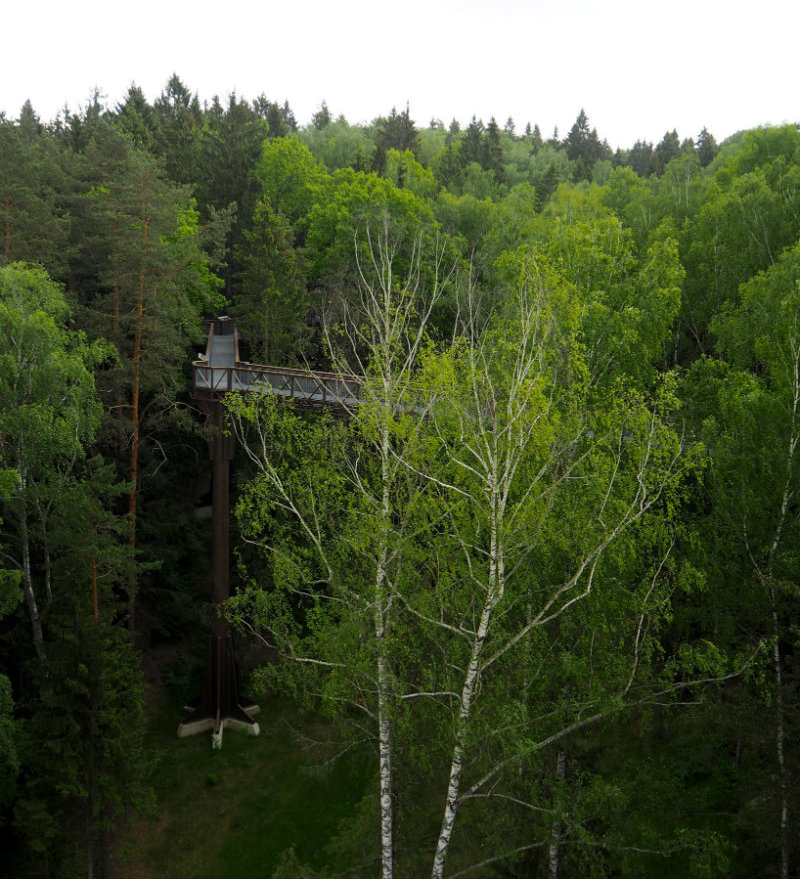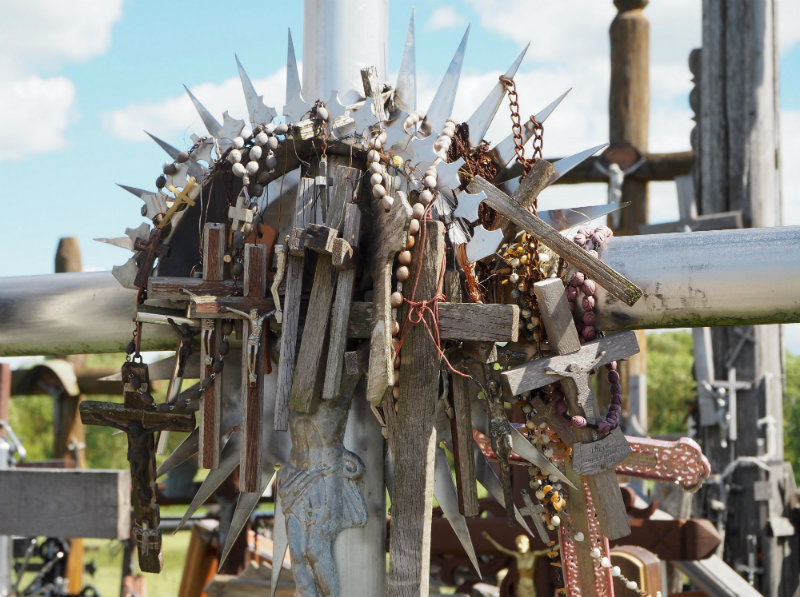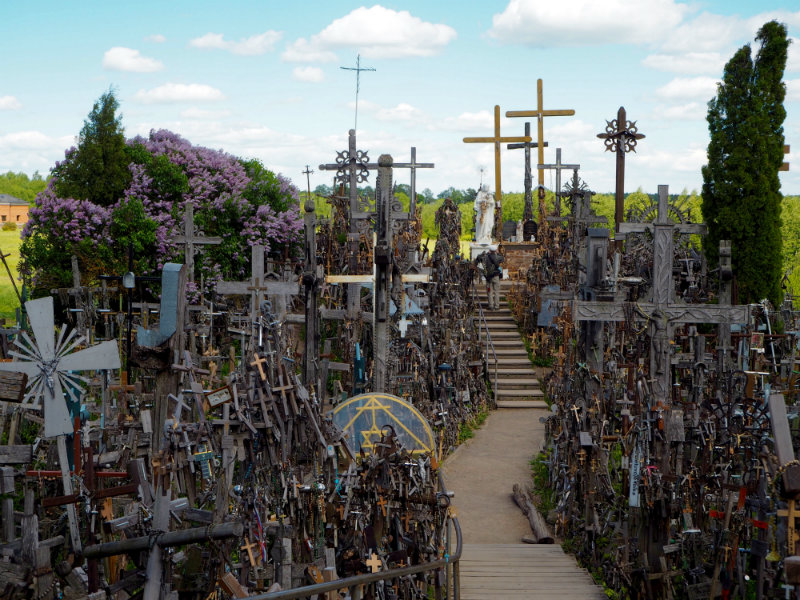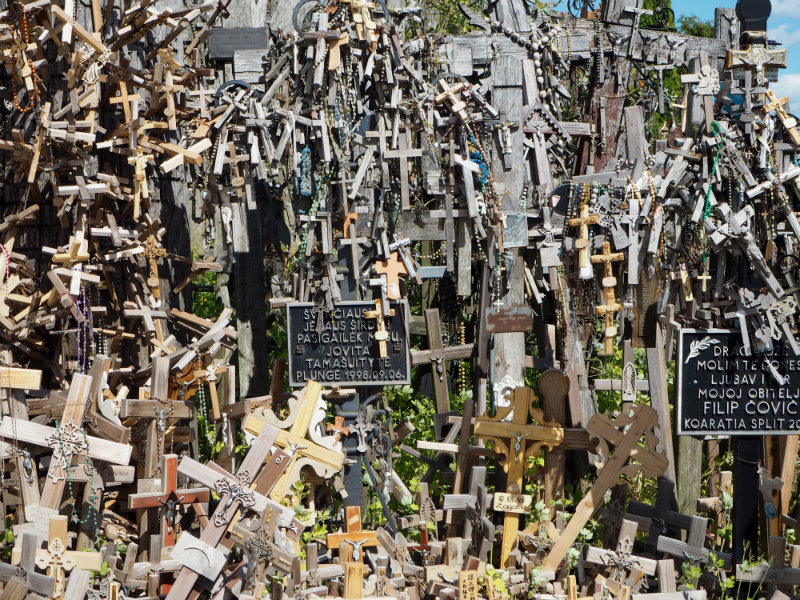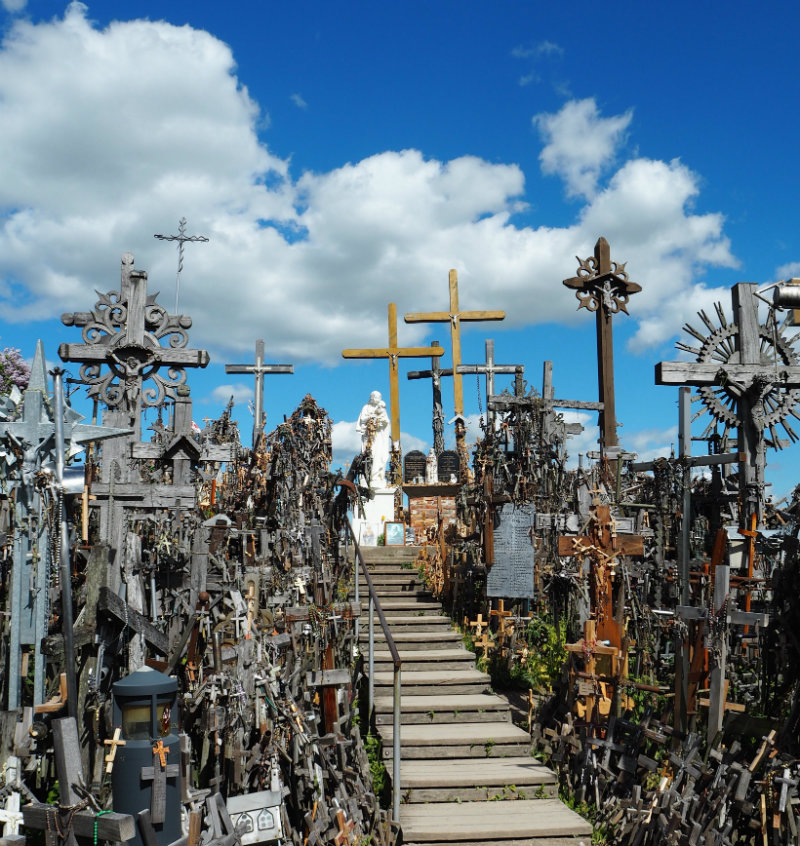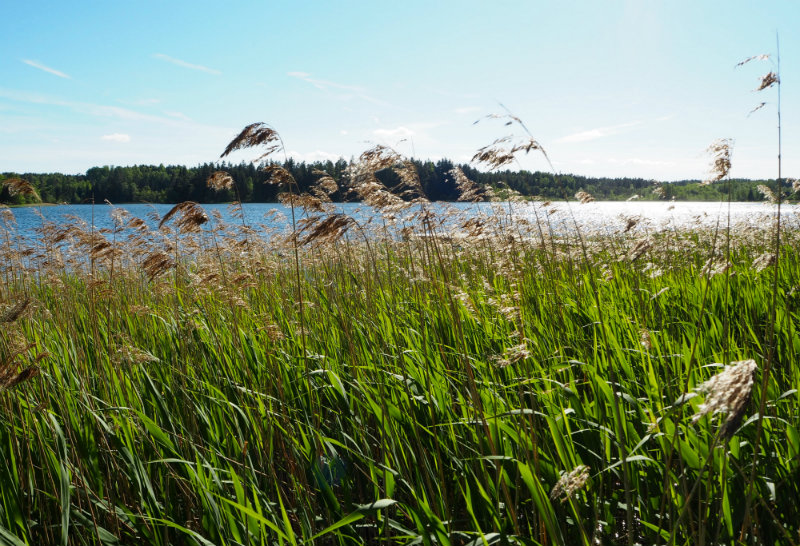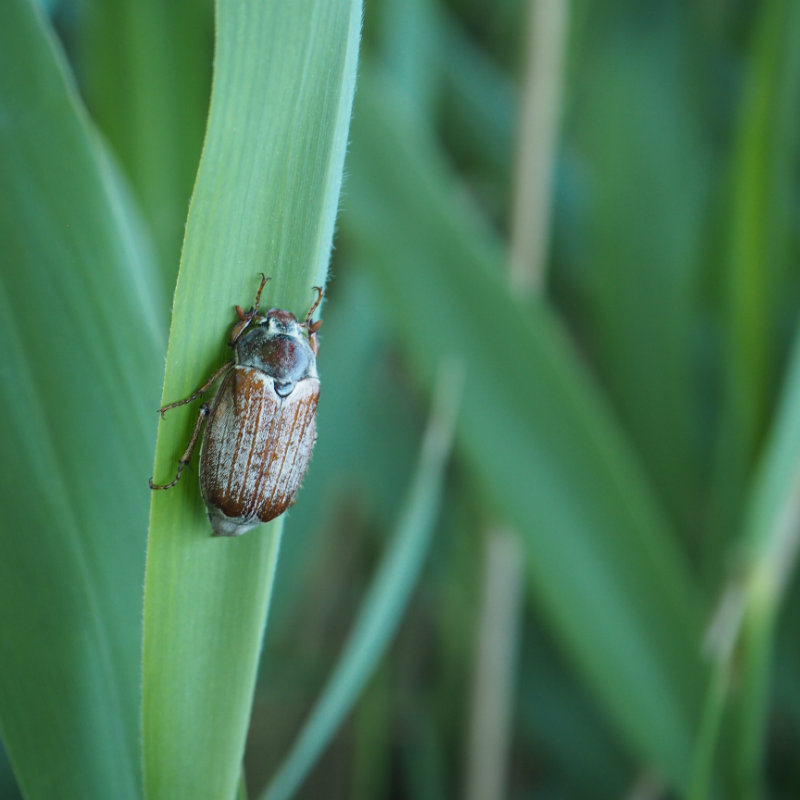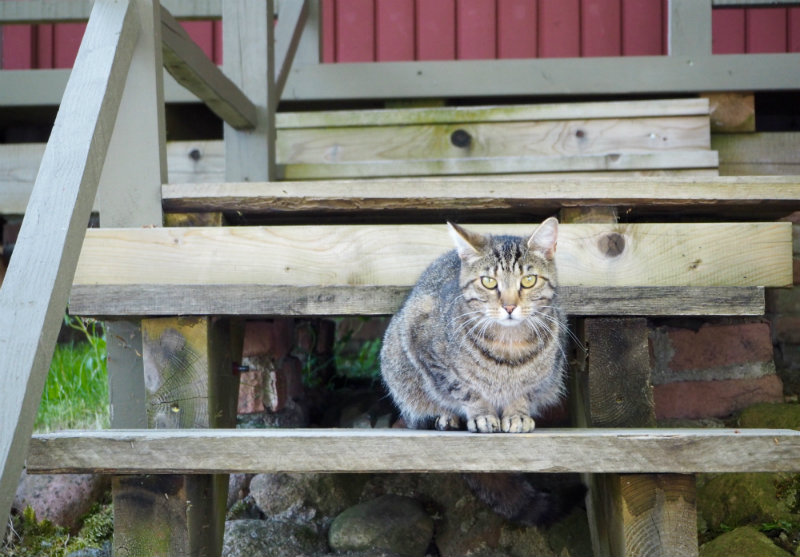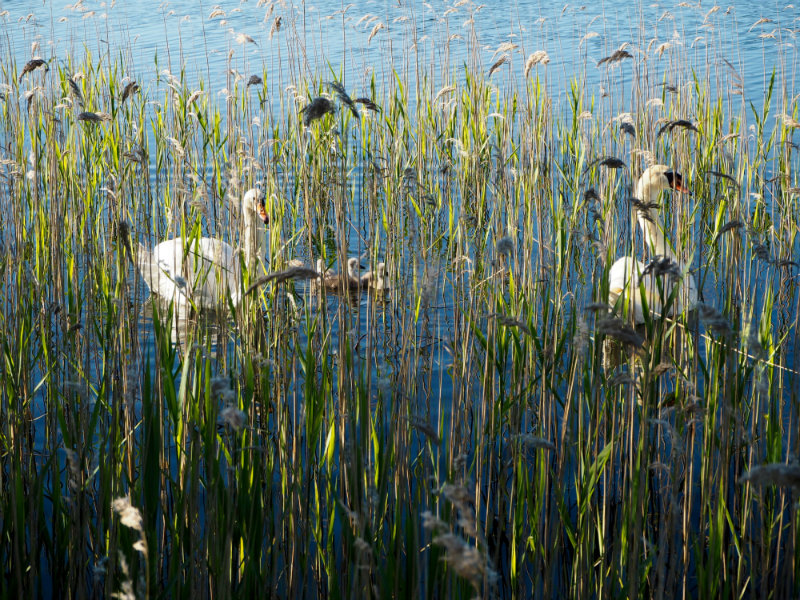 After leaving Vilnius, we started our day on the brand new Treetop Walking Path near Anyksciai – a 21m high boardwalk through the lush green forest, ending with a gorgeous 35m lookout tower that shows off stunning vistas. It was then on to the Hill of Crosses, a hill in the middle of Lithuania's vast green countryside, home to hundreds of thousands of crosses placed there by pilgrims over years and years.
We ended the day at Pas tėvukus, a quaint homestay on a tranquil blue lake. We watched the wildlife, tried a sauna (some of us braved the near-freezing lake to cool off) and enjoyed a traditional Lithuanian meal that was equal parts strange and delicious. Cold herring soup? Yes please.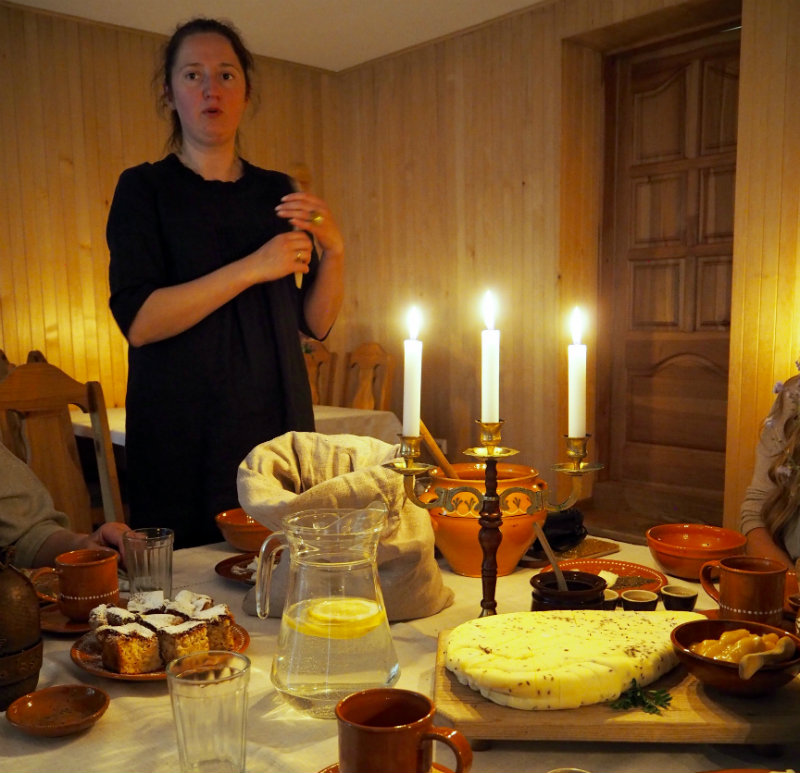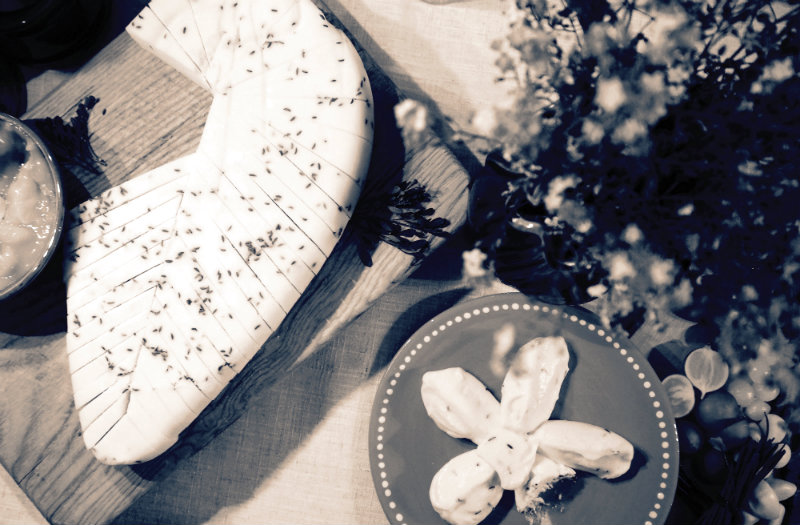 Day 3: Klaipeda and the Curonian Spit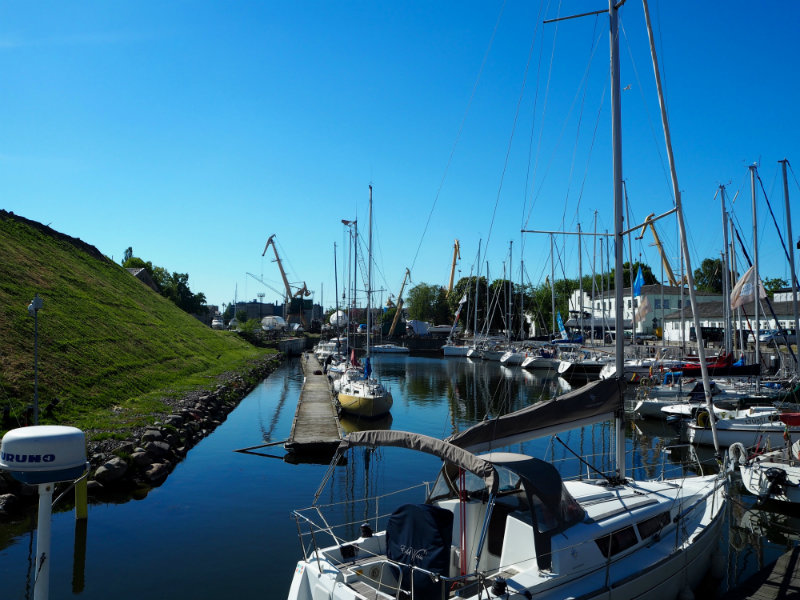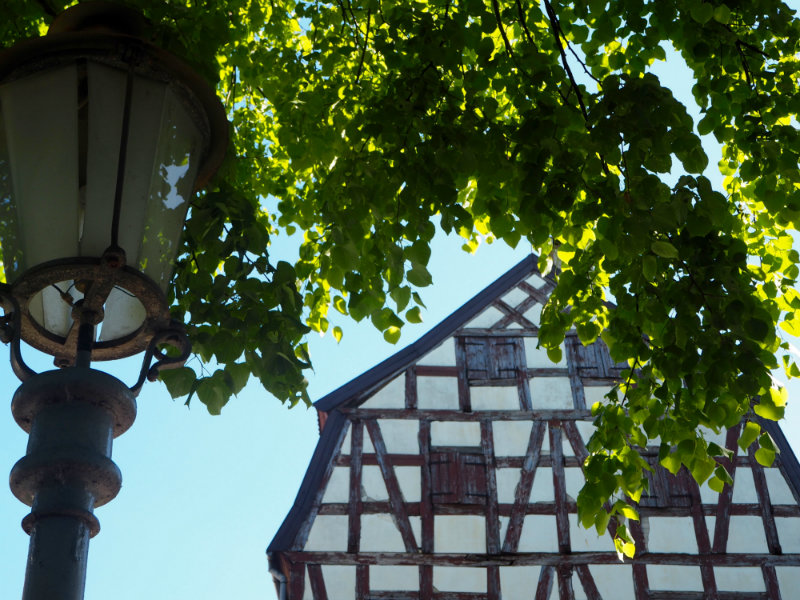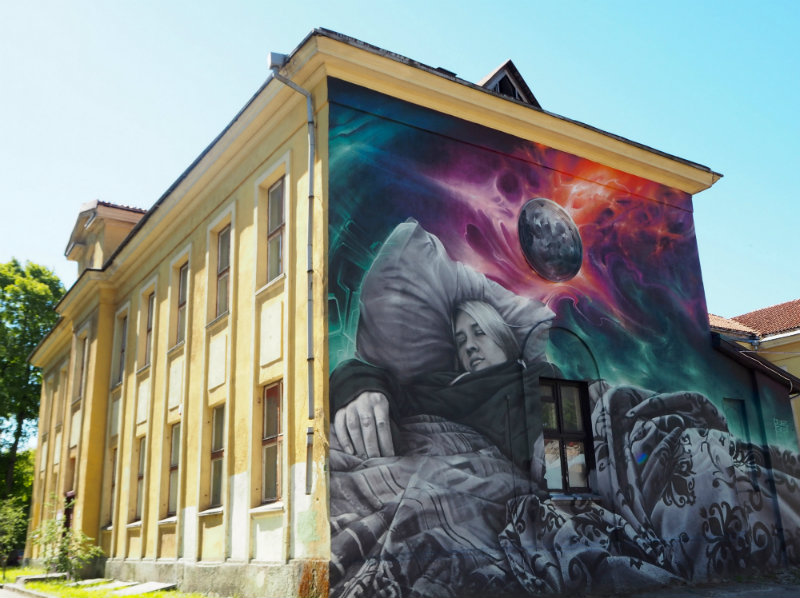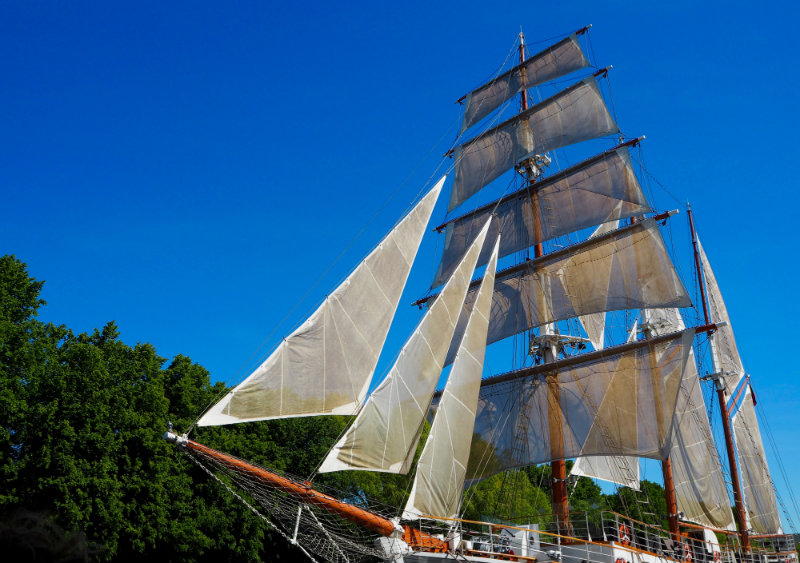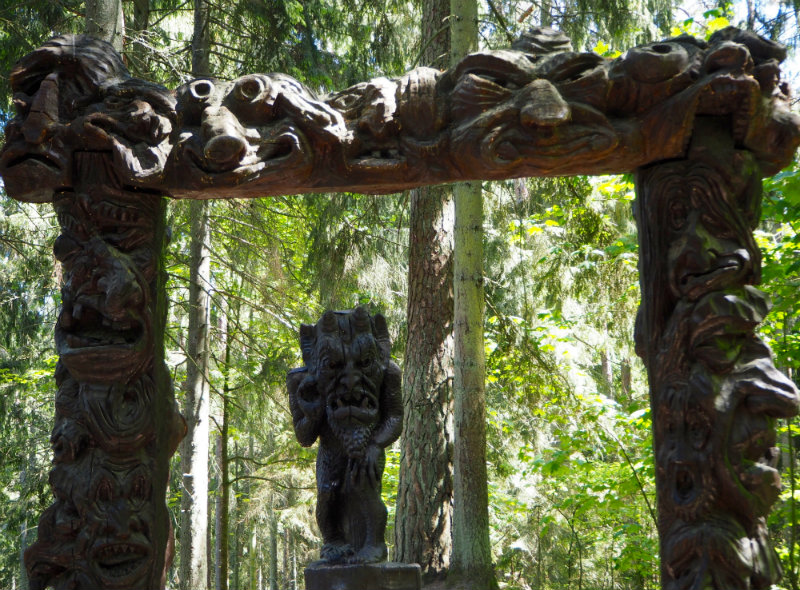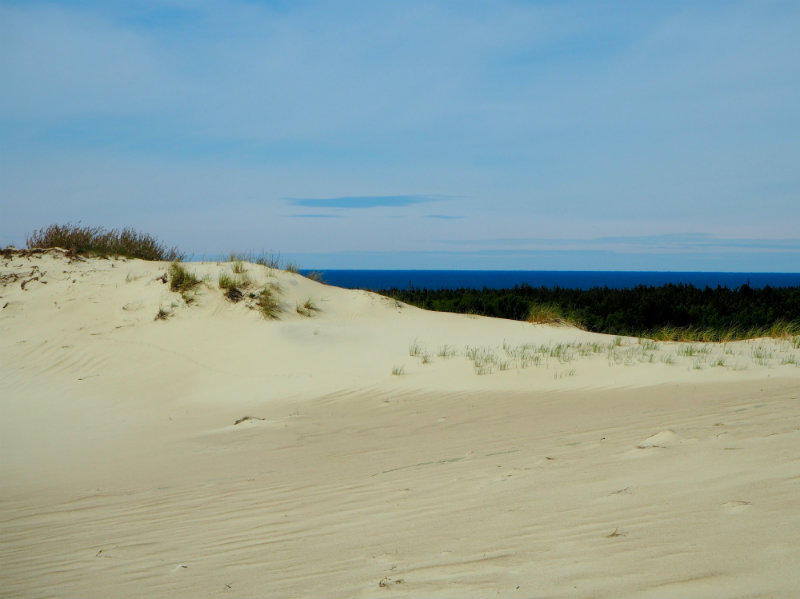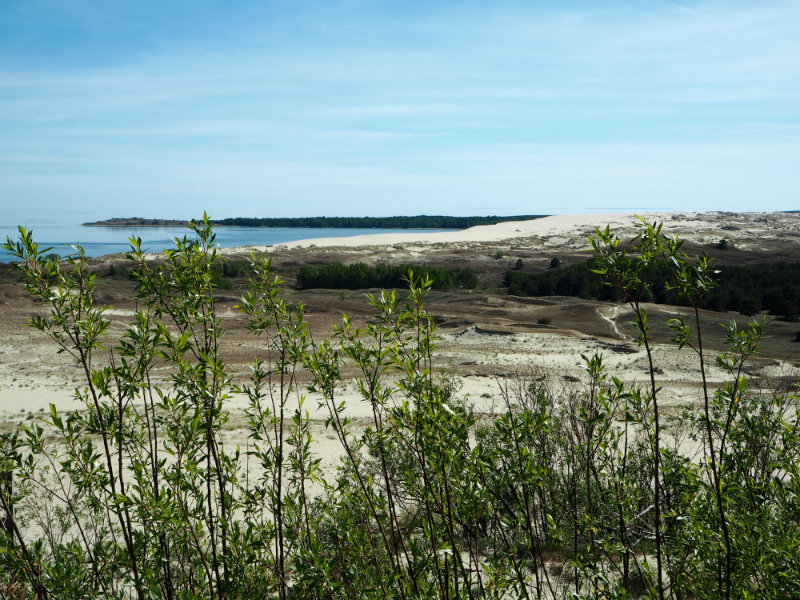 Probably the most astounding day of all, this section of our trip took us to Klaipeda, a seaside village with a stunning ship, cute colourful historic streets and plenty of folklore. We then visited the Curonian Split, where we walked through a forest of witches, waved to the Russian province of Kaliningrad, hiked up sand dunes and dipped our toes in the Baltic Sea.
Oh, and squealed over a pug in a bike basket.
I love Lithuania!
Thanks so much to the Lithuanian State Department of Tourism for inviting me to cover this amazing destination for The Travel Hack.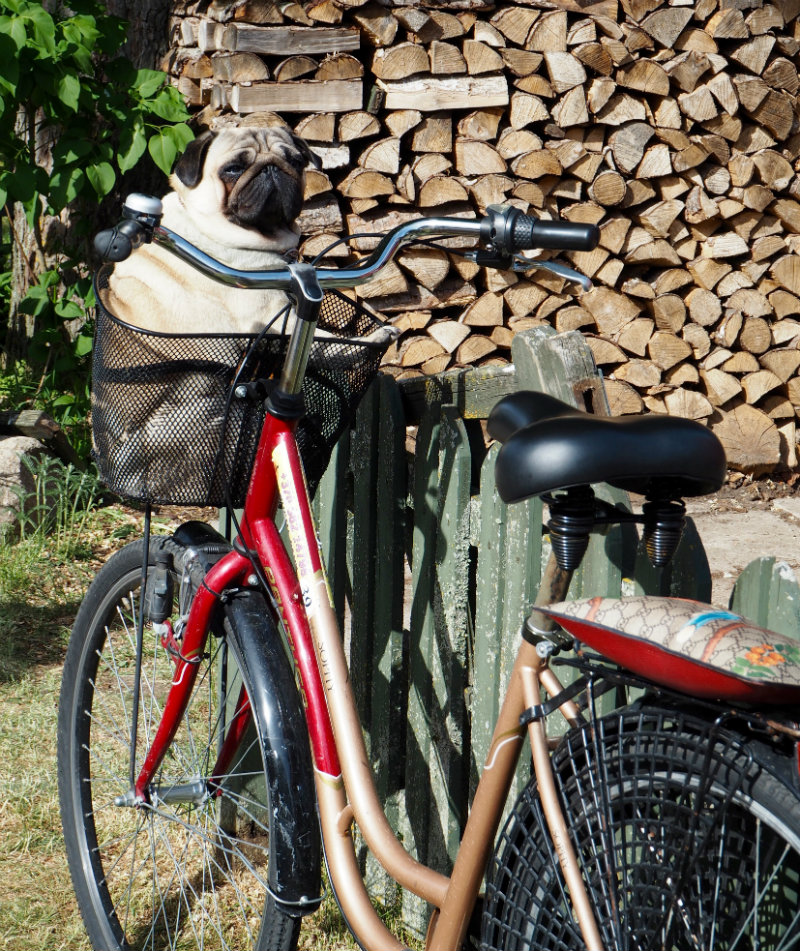 Want to see more posts like this?
Follow me on:
Follow