Confession time: I find it really difficult to relax.
It's a challenge for me to really, truly unwind. To stop swiping down to reload my inbox, just in case something important has come through. To stop checking my Instagram notifications. To let my mind drift, unfold, and begin to conjure up new things.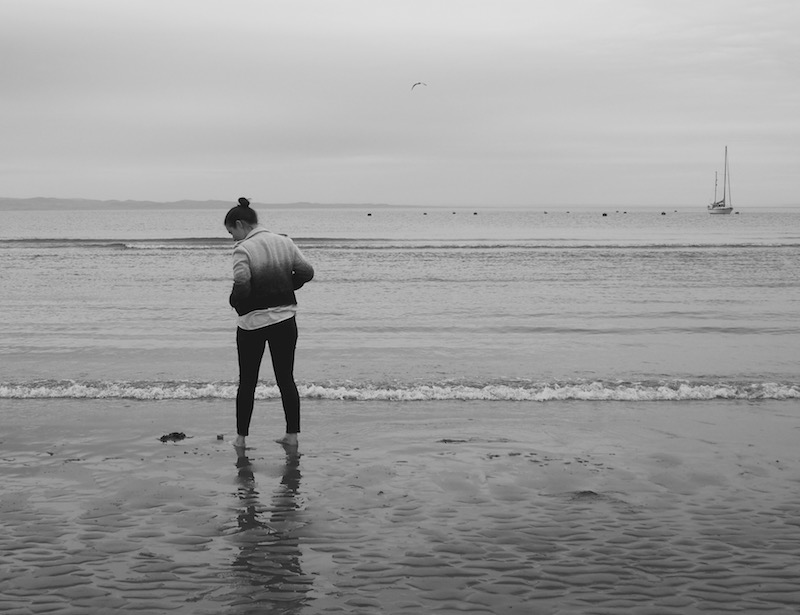 It's partly my own fault. My downtime in the evenings is usually spent in front of two, sometimes three, screens. I have what feels like a million projects on the go at any one time, which is, quite honestly, the way I like it. And when I actually book a holiday, it's usually to a city, where I'll spend my time frantically trying to see, to do, to capture, to achieve.
But every once in a while, there's a destination that seeps into my bones. It coils its way around my heart, gently unfurling those tightly-wound muscles and thoughts, allowing me to just…breathe.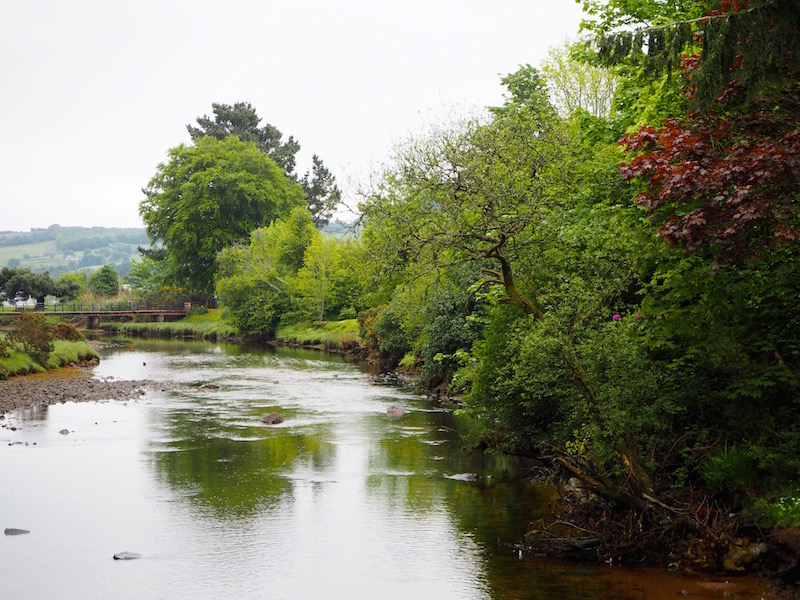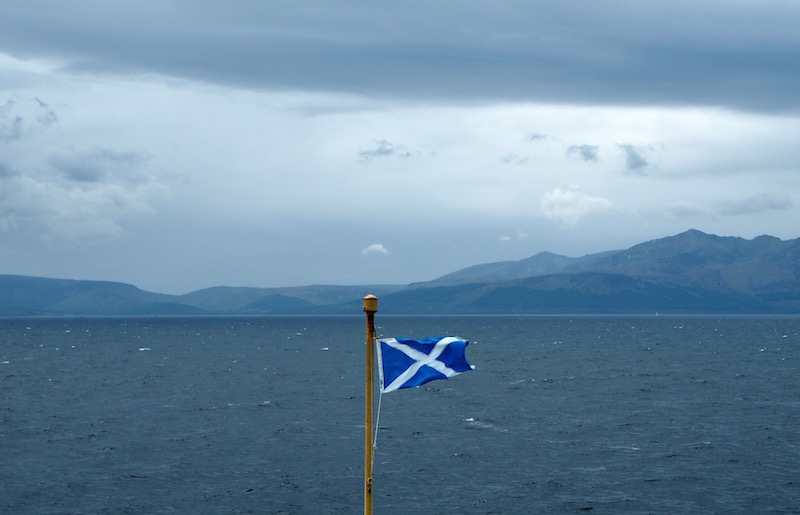 From the moment I landed on the Scottish Isle of Arran, I knew I'd found one of those rare places where time is paused, allowing me to catch my breath before forging ahead once again. It sounds strange, I know, but just 24 hours here gave me the kind of respite I struggle to find in a week elsewhere.
I was visiting thanks to ScotRail, who sent me and a friend (hey, Jackie!) with their Rail & Sail passes.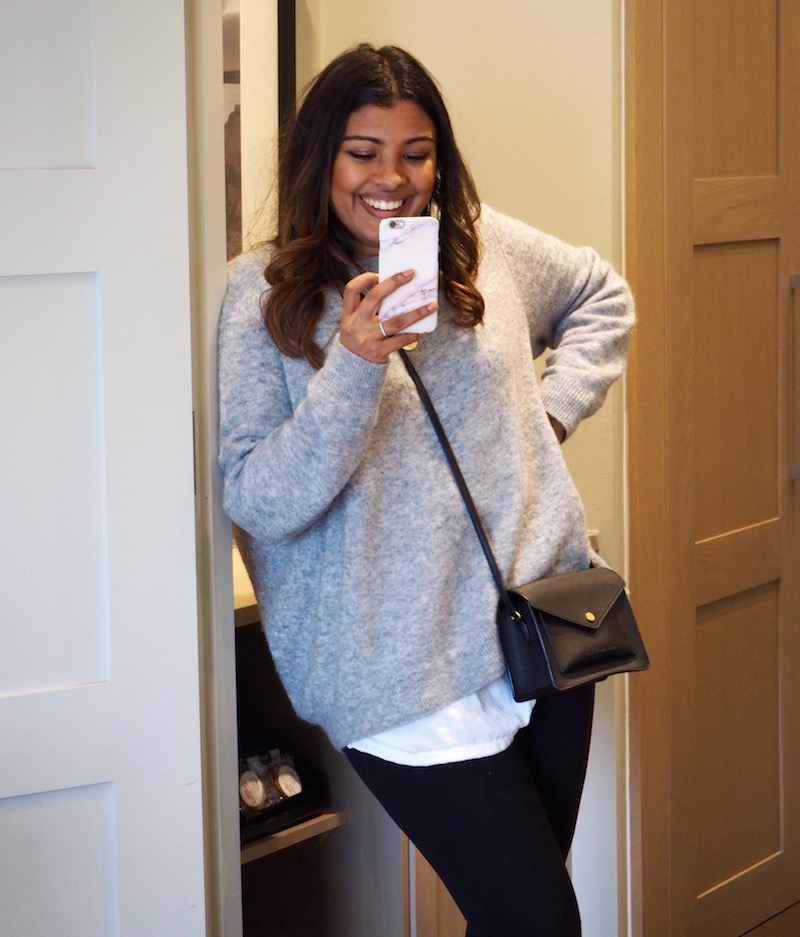 It's a pretty great concept – one ticket got us all the way from Glasgow to Brodick (Arran's main village), which included both a train trip and a ferry ride. So rather than having to book each leg separately, or queue up at a ticket office, we just hopped on and off we went.
24 hours on Arran
We were staying at Auchrannie Spa Resort, which is so gorgeous that we might not have left at all if we hadn't already glimpsed some of the beauty that lay outside the grounds.
We didn't give ourselves a chance to get too comfortable, but instead dropped our bags and walked down to Brodick, a fifteen minute stroll past a lush golf course and a wild, pristine beach.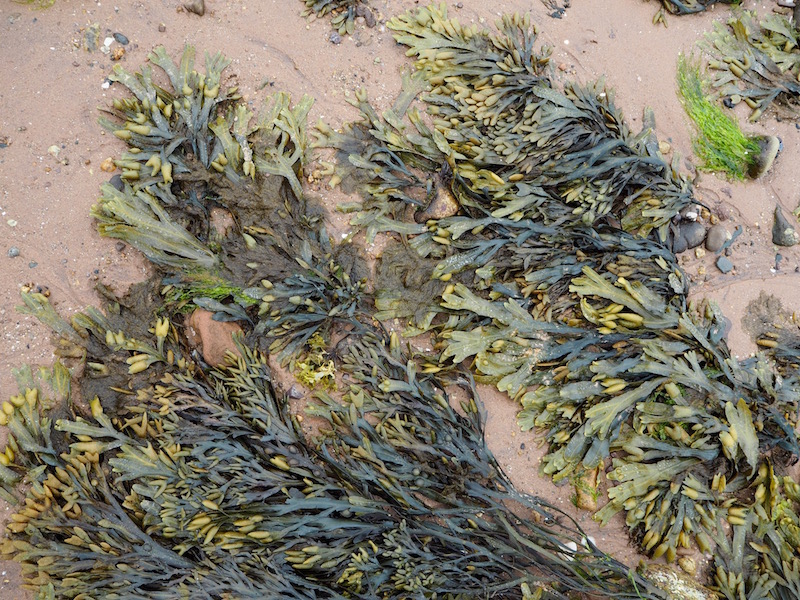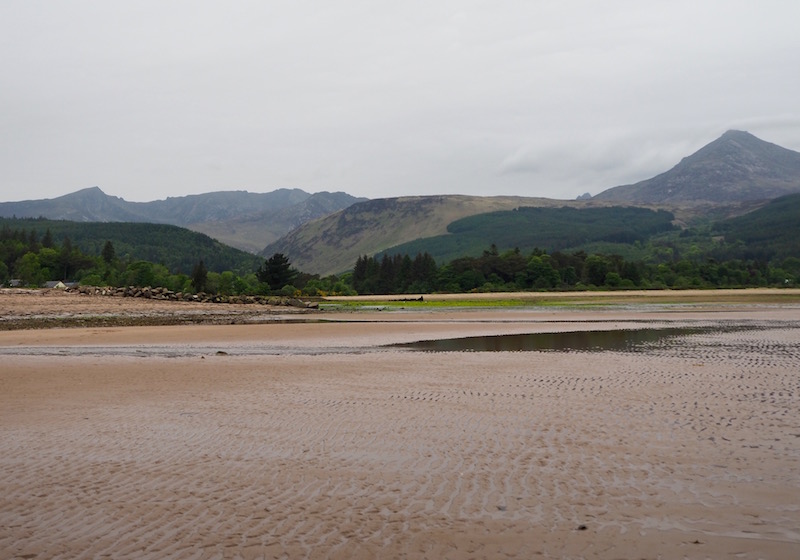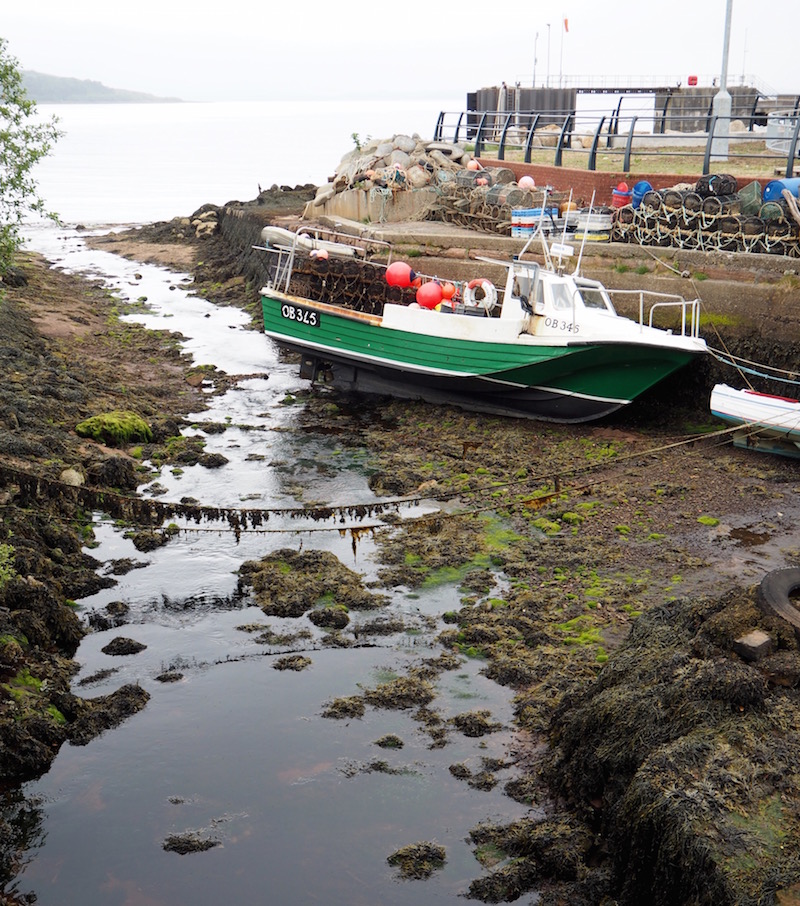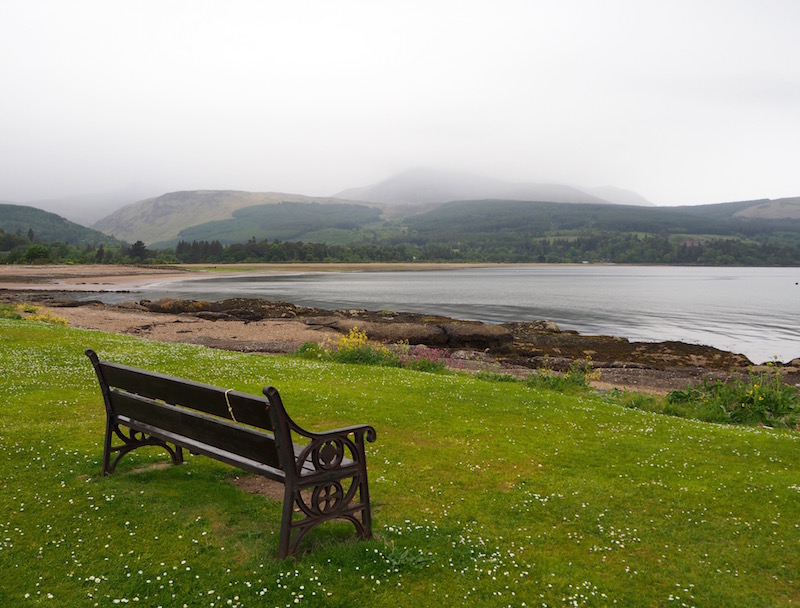 The air was cool, and heavy with impending rain, but I didn't care. Maybe it's the Aussie in me, or that lurking childhood dream of becoming a marine biologist, but whenever I see a beach I need to take my shoes off and wiggle my toes in the sand.
It helped that the view was incredible, too. The greens were so vivid it felt like some celestial photoshopper had dialled up the saturation before we arrived, and the light mist over the water gave the whole scene the air of a fairytale.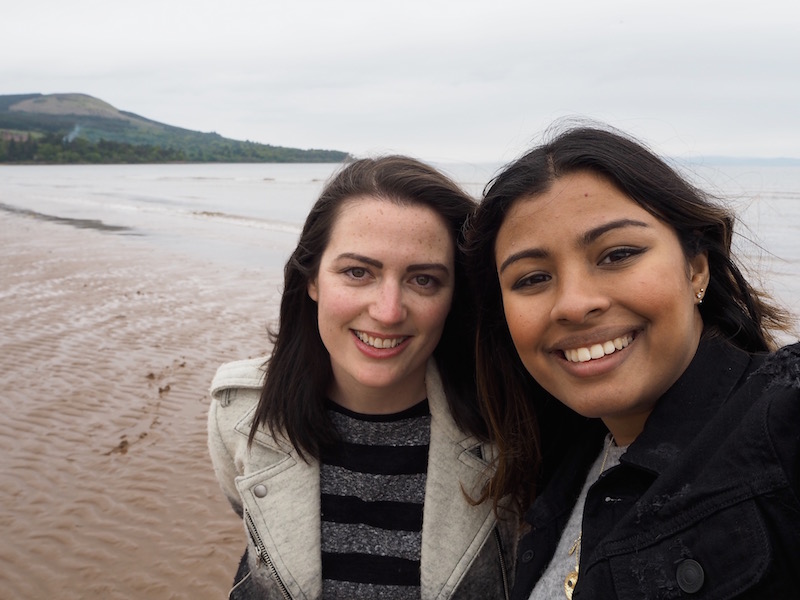 Of course, there's more to Brodick than just its beach. There's a chocolate shop, pubs, restaurants and a few small stores selling gifts and souvenirs along the main street. It's picturesque and quaint, and the locals are more than happy to point you towards the best that their home town has to offer.
The island itself is popular with hikers, who tackle Goatfell, cyclists, golfers, and those who, like me, simply want to find an unspoiled slice of natural beauty.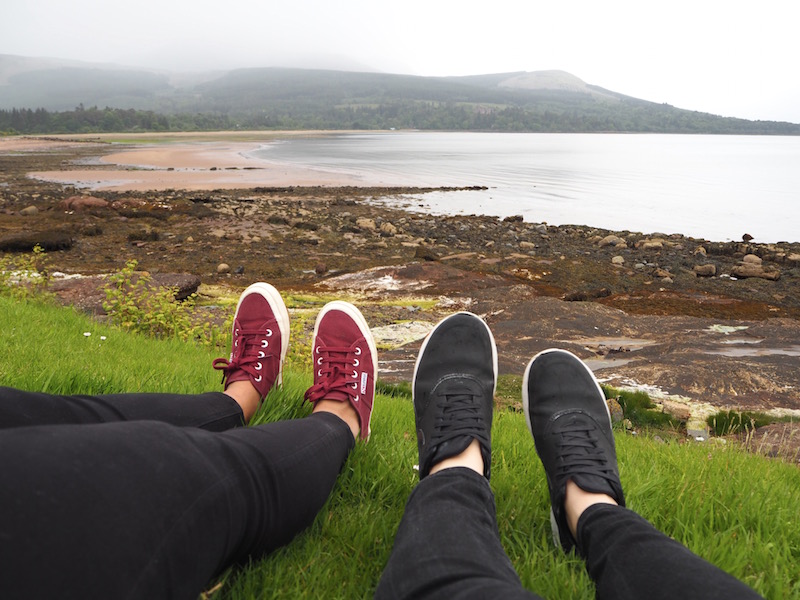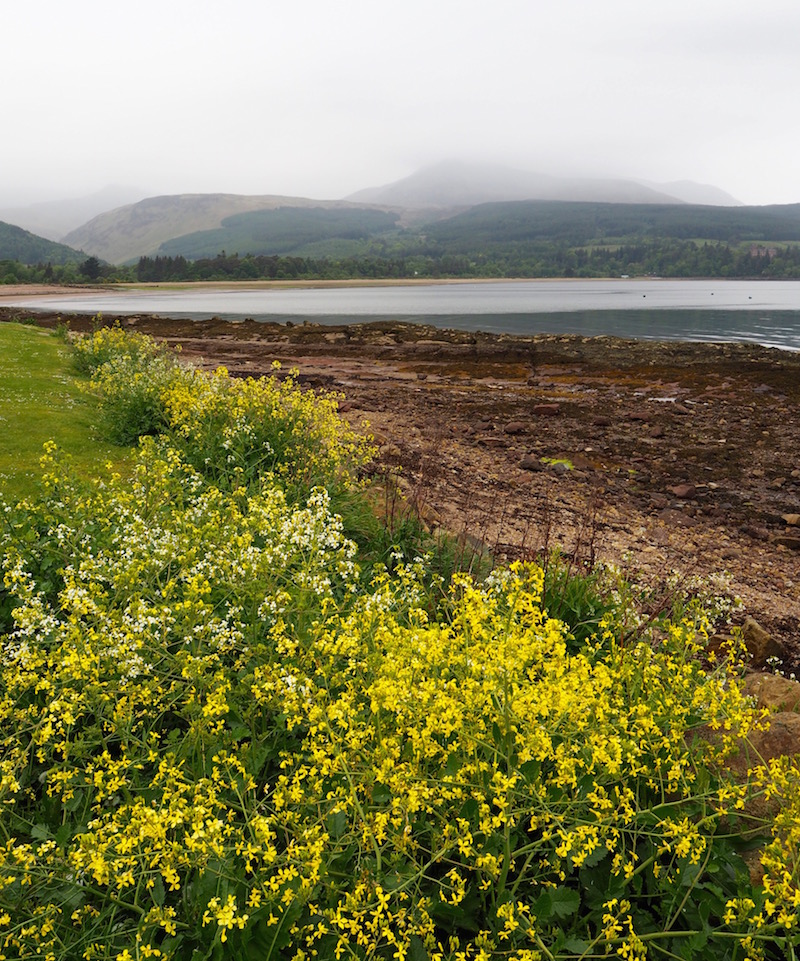 Back at the resort, we grabbed an early dinner and then dashed to our room to enjoy some of the amenities. We were staying in an executive room, which meant we had access to the executive lounges, and a hot tub on the balcony of the top floor.
So, ignoring the rain, we jumped in the hot, bubbling water and soaked away any traces of our London life as we marvelled at the Scottish panorama stretched out before us.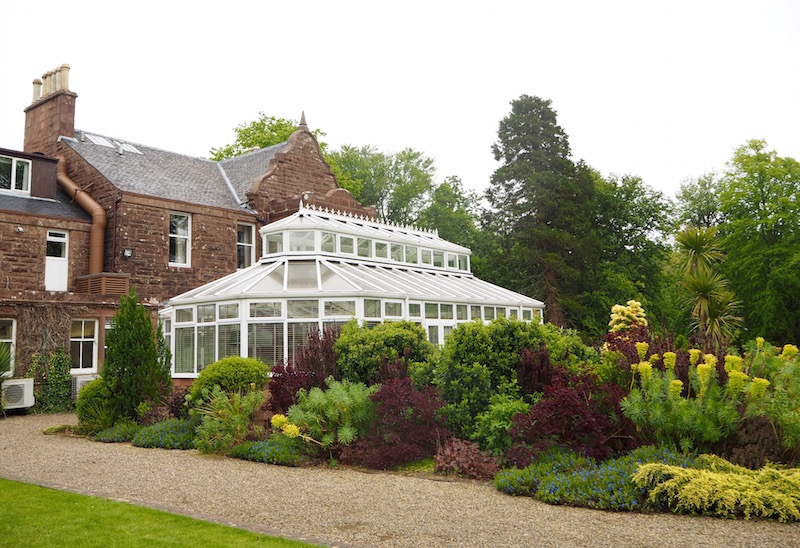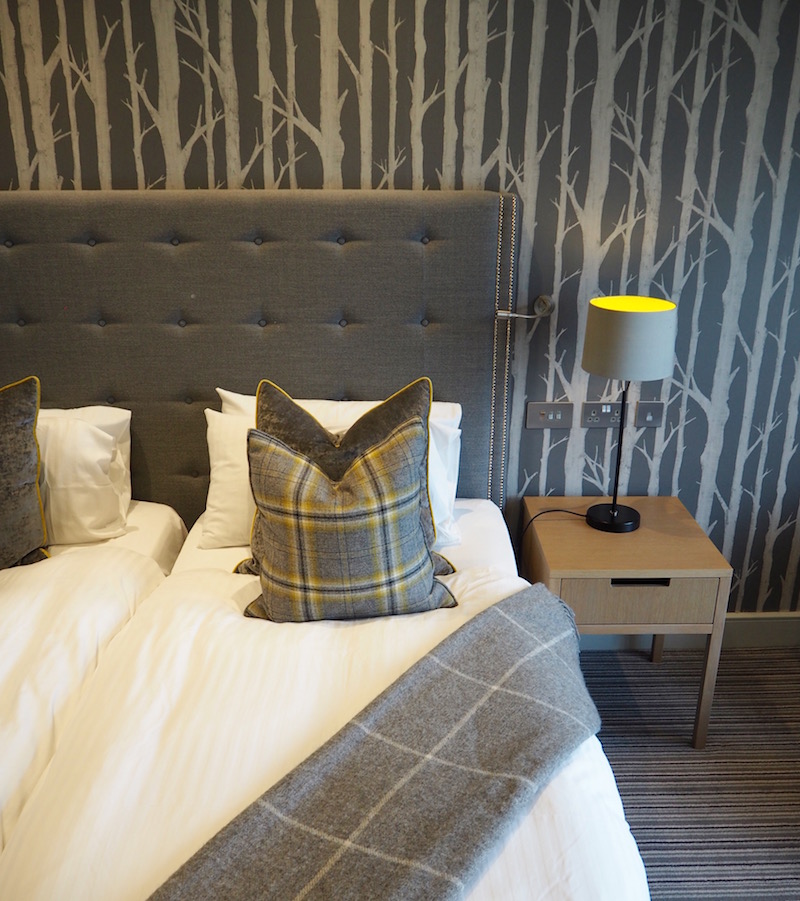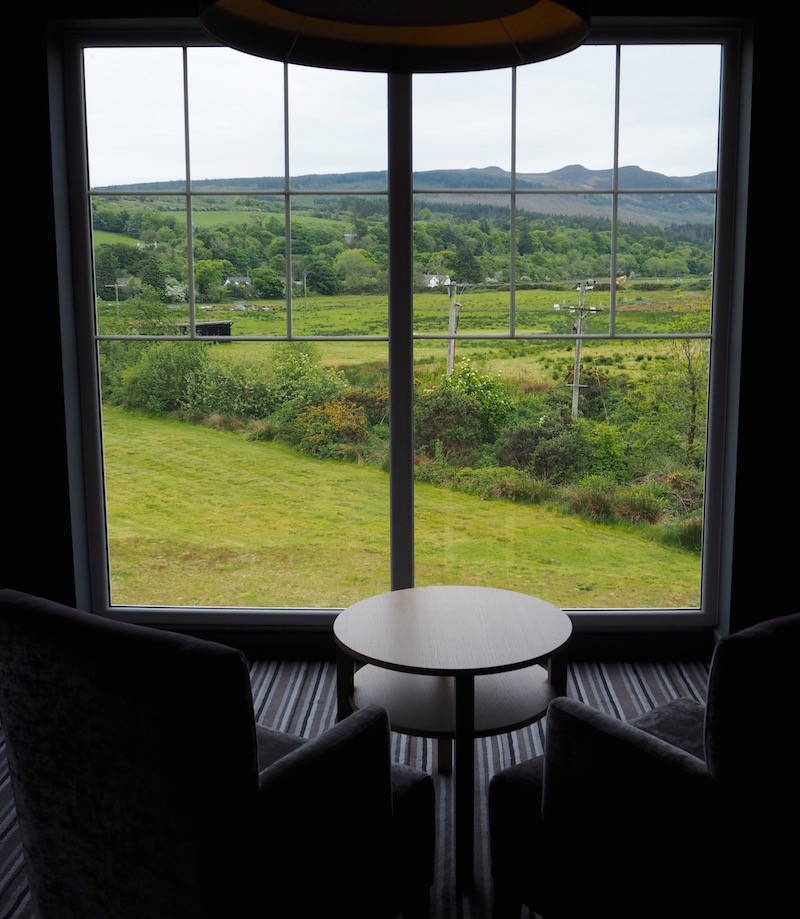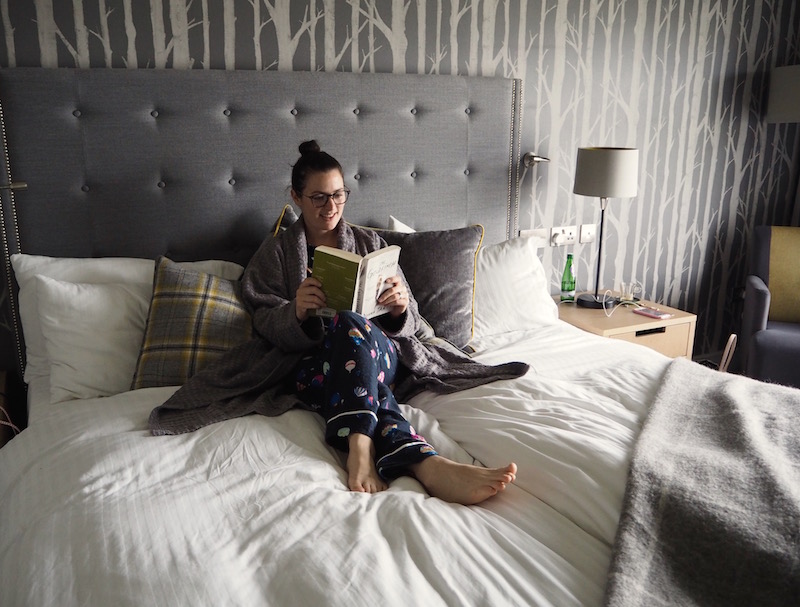 But if we thought that was relaxing, the next day would bring a sense of tranquility so deep it was a little like we were sleepwalking. We were booked in for a massage and facial at ASPA, the hotel's spa, and it was an hour of pure bliss.
One of the best things about a massage or facial is that you simply can't multi-task. You're alone, with no phone, nothing to watch, and no distractions. It's a time for your thoughts to float away (or, in my case, to try not to giggle when the facial oil was massaged into my very ticklish chest) and to stop clutching your worries and stresses like talismans.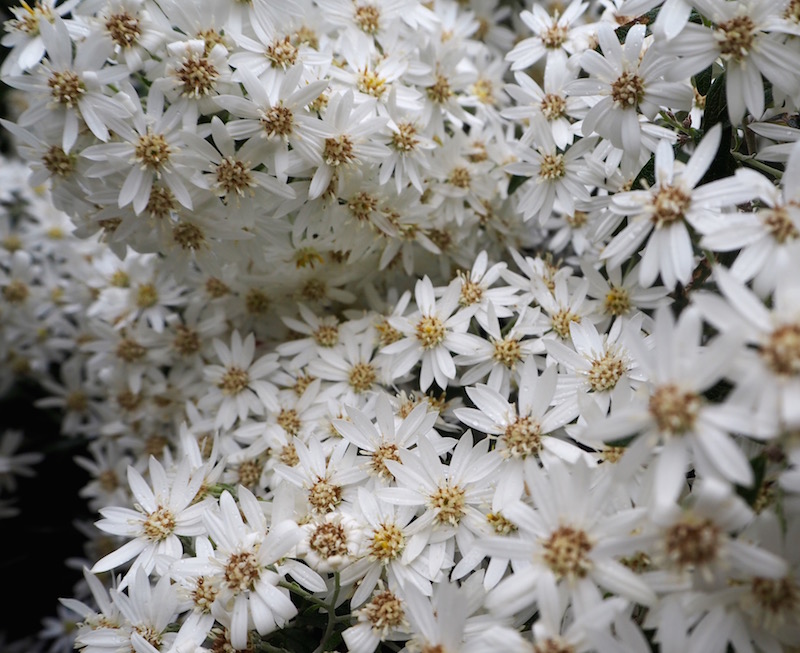 After some time in the relaxation room and a quick dip in the indoor pool, we enjoyed a peaceful lunch in the spa, and then ventured outside to explore a bit more of the island before catching our ferry home.
In the opposite direction to Brodick, we strolled across streams, through fields, and along roads until we hit the Arran Cheese Shop, home to delicious local cheeses in plenty of flavours. Go with the chilli if you can't decide.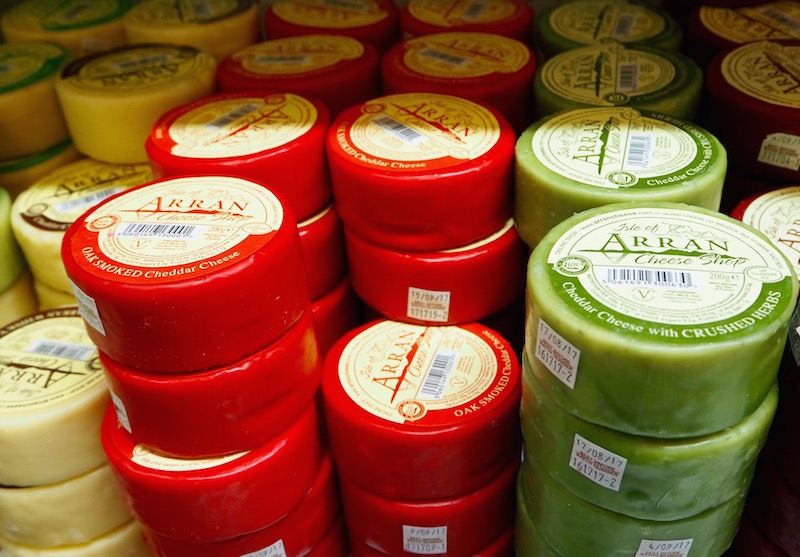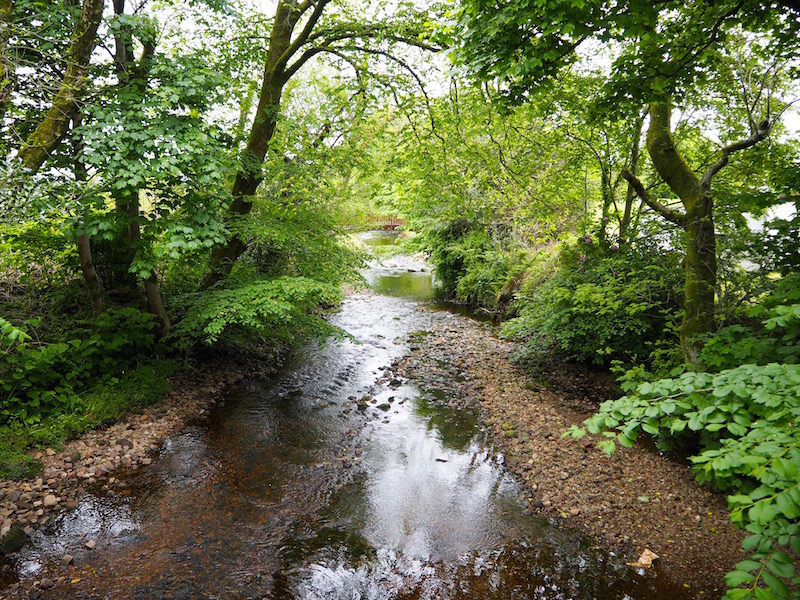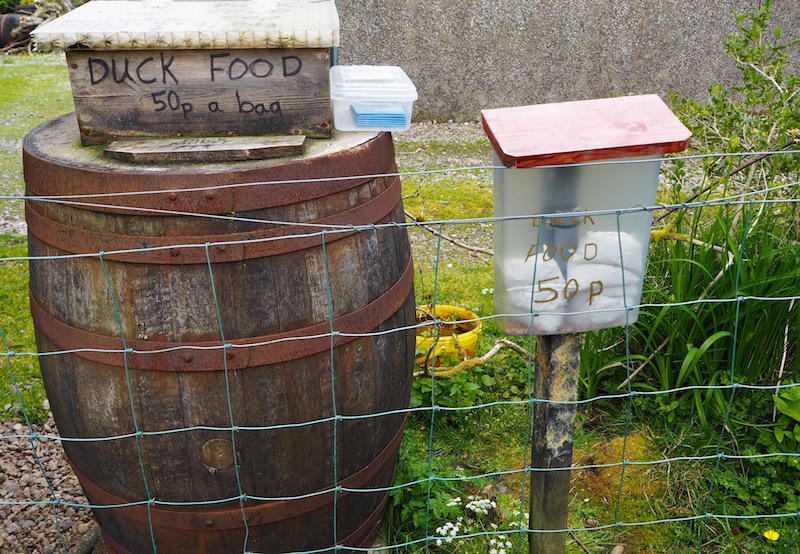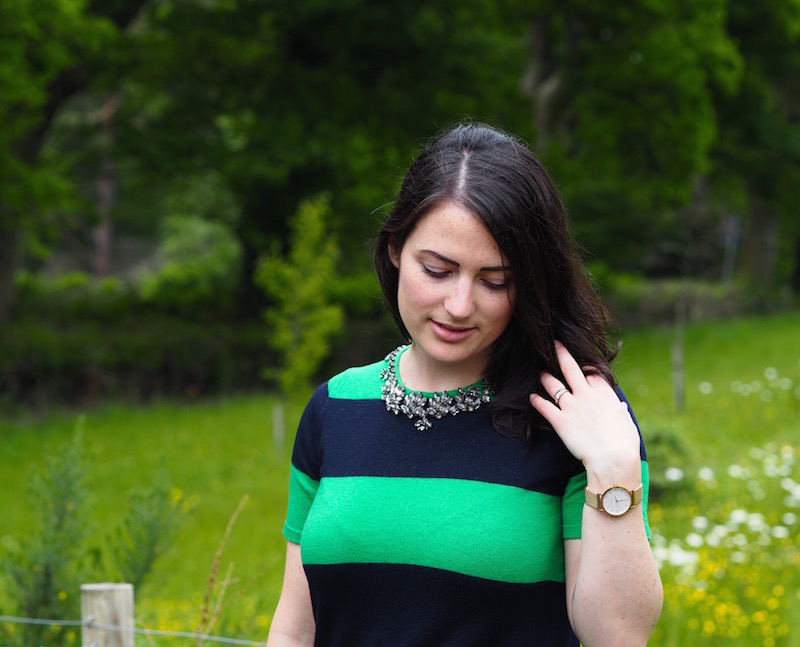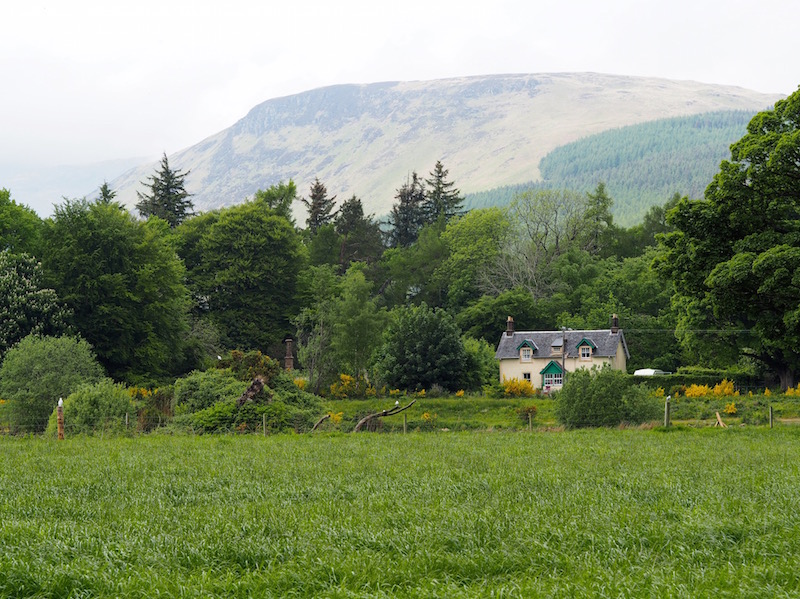 And finally, reluctantly, we had to return home.
As sad as I was to be leaving a place so beautiful – so peaceful – I felt unusually at ease.
24 hours on the Isle of Arran was all it took for me to feel calmer, lighter, and more ready than ever to face the busyness of the life that I so love. Because, after all, the things I'm doing here in London are incredible, and exciting, and yes, occasionally, stressful.
But I couldn't give them up for anything.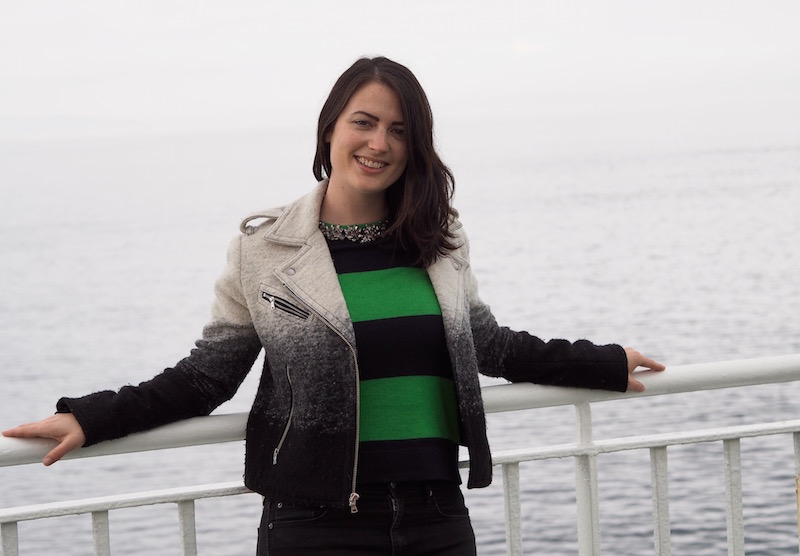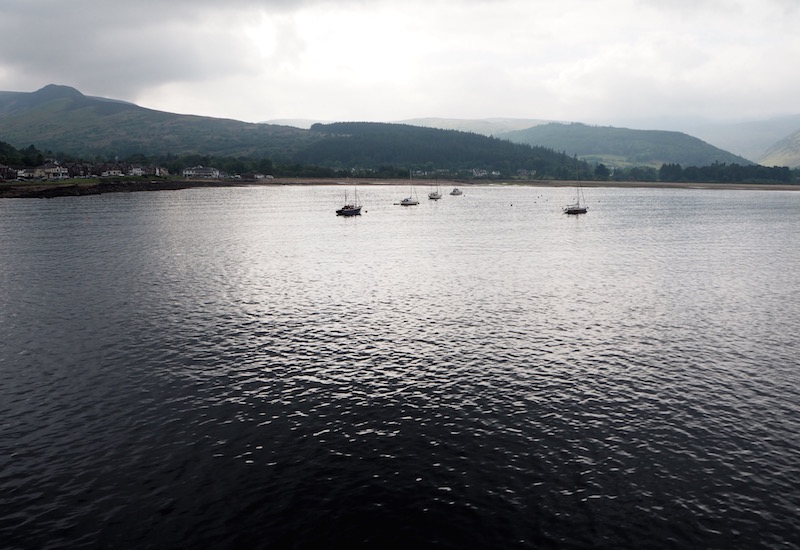 It's just good to know that the perfect escape is within reach. That whenever I need to, I know exactly where to go for my relaxing, beautiful, quaint, wild retreat.
Thanks to ScotRail for sending Jackie and me to Arran to experience this beautiful island. All thoughts and opinions are, as always, my own.
Want to see more posts like this?
Follow me on:
Follow