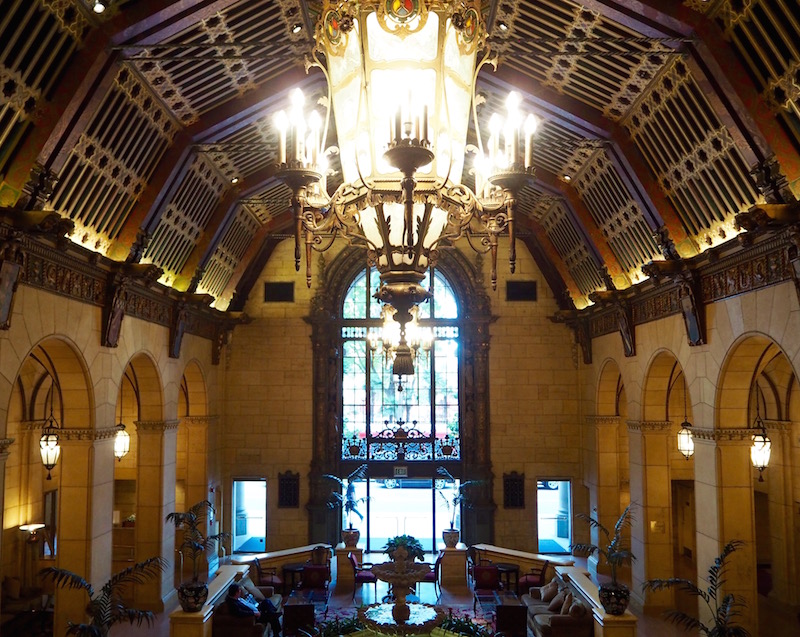 I wish I could tell you I booked a room at the Millennium Biltmore Hotel because I knew all about its illustrious Hollywood history. But the truth is, I booked it because I found a cheap deal online.
I then Googled it, and was equal parts excited and nervous.
Excited, because so many TV shows, films and music videos have been shot in this Downtown Los Angeles hotel. And nervous because the reviews on sites like TripAdvisor were…lukewarm.
Nevertheless, it was booked, so I arrived with almost no expectations, hoping it'd be better than some of the online reviewers suggested.
To Downtown, or not to Downtown?
First and foremost, let's talk about this hotel's location.
Before arriving in Los Angeles, multiple sources told me that the Downtown L.A. area had experienced major improvements over the past few years, and it was now the trendy part of this vast Californian city. It seemed like a sensible place to base ourselves, as we had planned activities in various parts of town.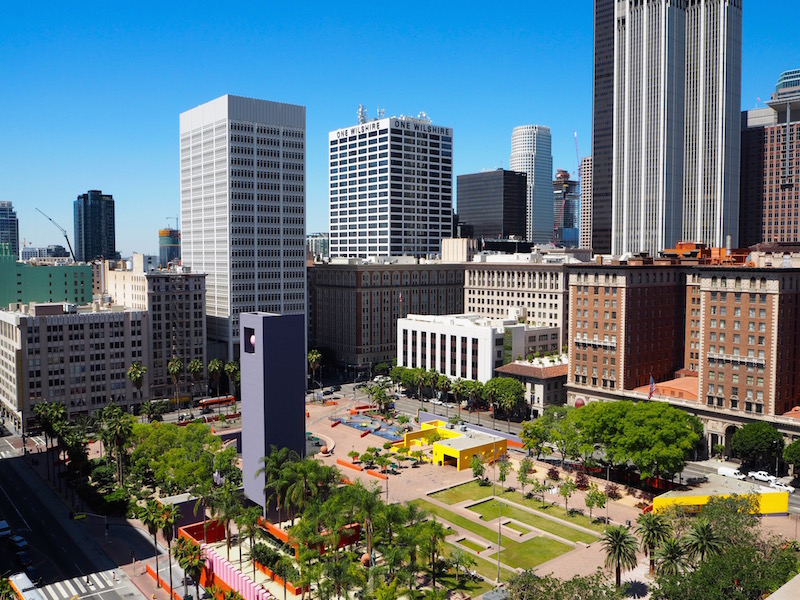 I dread to think what it used to be like if the current situation is an improvement, but I for one didn't feel comfortable in the Downtown area. Yes, there are some cool places to go, like Grand Central Market, The Broad and the rooftop hotel bars dotted around the place.
But as someone who will happily walk around London alone at 2am (I mean, I can't remember the last time I was actually awake then, but hypothetically…), I didn't feel safe Downtown even in the early evening. In fact, I was verbally abused on a number of occasions when I was just walking around minding my own business. More on that in a blog post coming soon.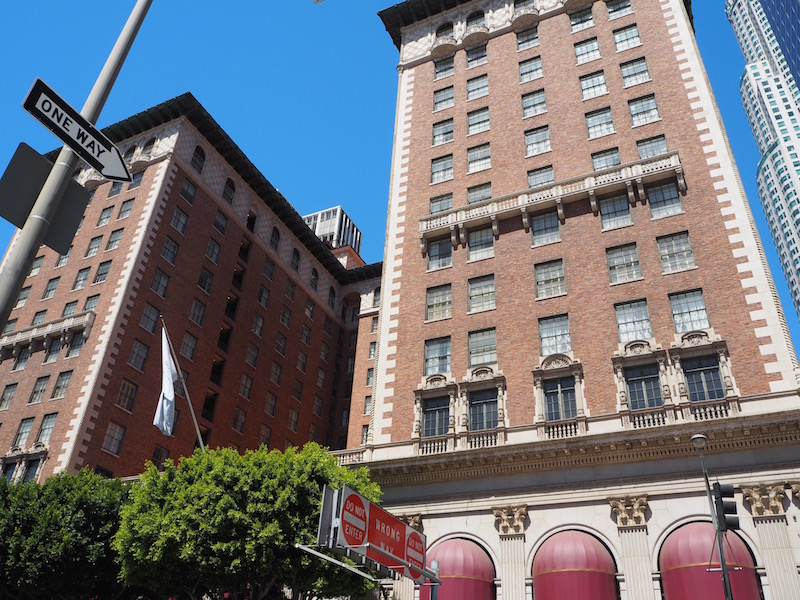 So here's the thing. Although my Millennium Biltmore review will be really positive overall (spoiler alert!) it can't be separated from its location, unfortunately. If you're willing to Uber everywhere, then it's a great choice and close to many of the Downtown attractions.
But I don't want you to go in uninformed, like I did, and feel like I've duped you.
Millennium Biltmore Review
The moment I walked into the lobby of the Millennium Biltmore, my jaw dropped.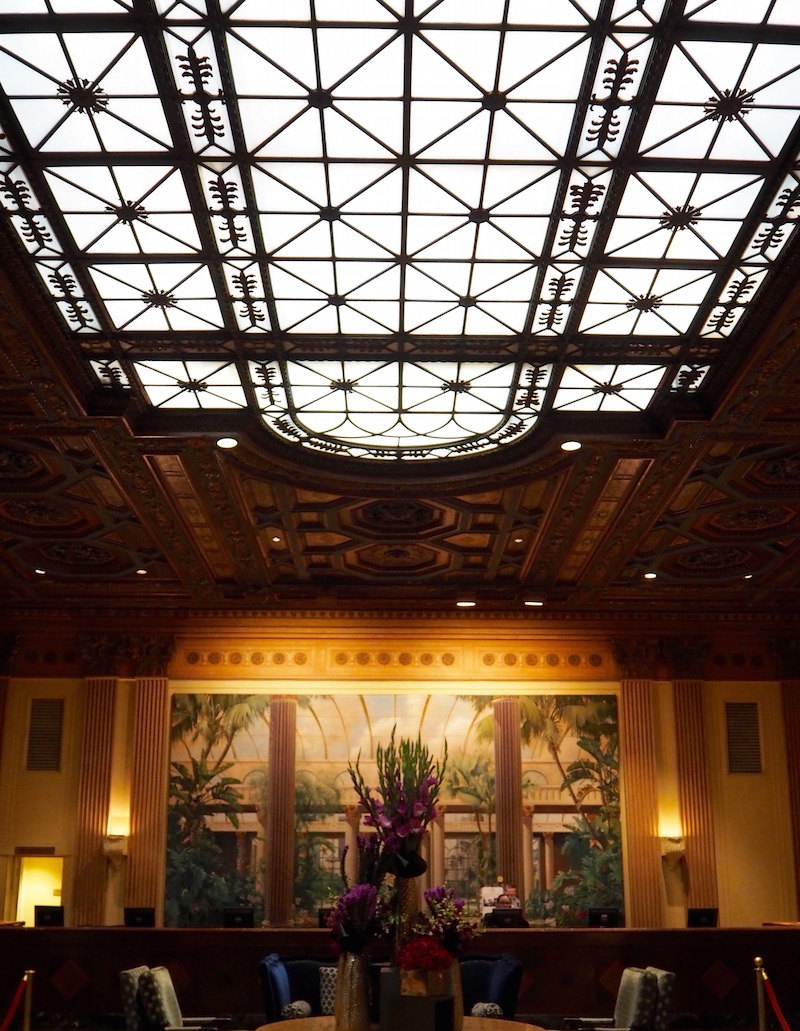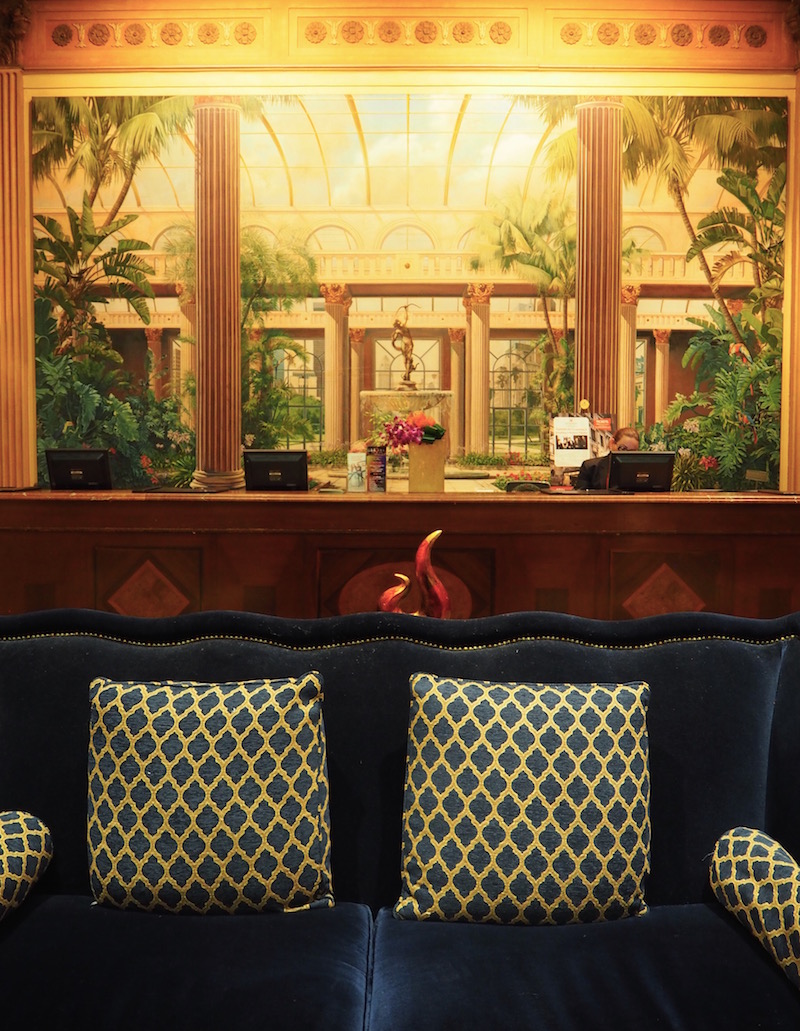 Most hotels I've stayed in throughout the USA are really modern: clean lines, minimal colour, simple and neutral. Not so here! It's more like a European palace than your typical North American hotel.
The lobby features a huge, elaborate skylight and intricate murals, with plush velvet sofas dotted throughout. The hallways drip with giant crystal chandeliers, and the bars and ballroom boast elaborate frescoes, marble carvings, 24 carat gold details and sumptuously draped curtains.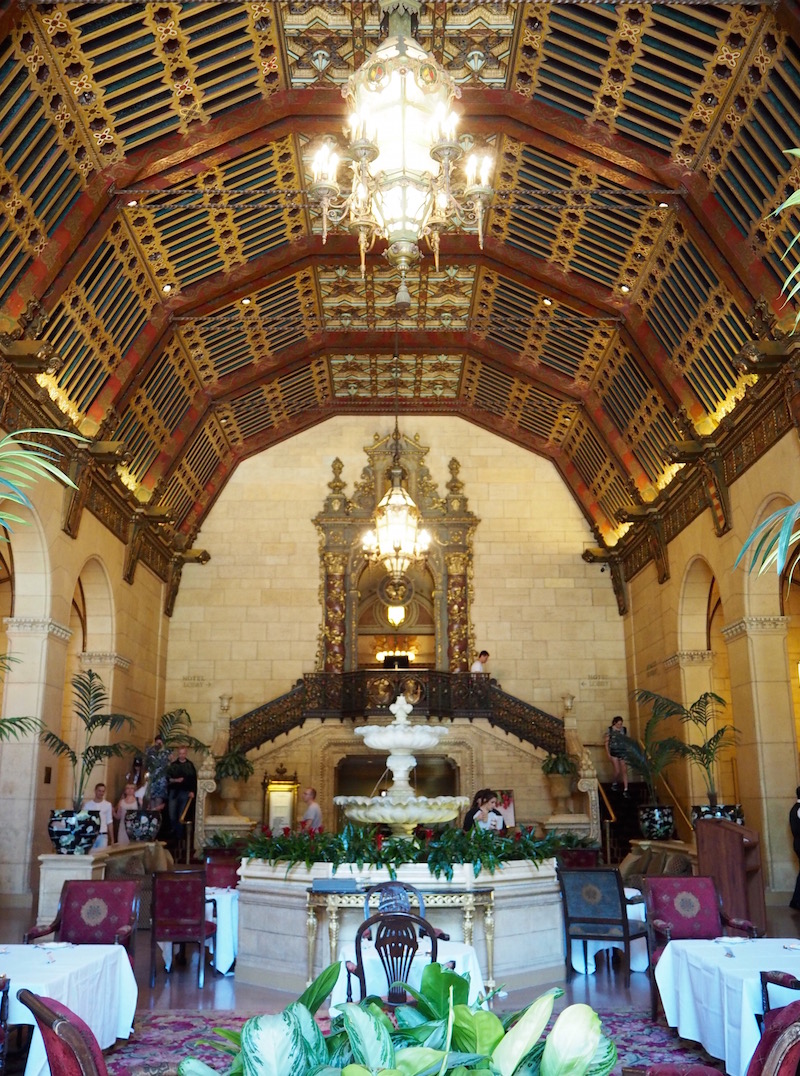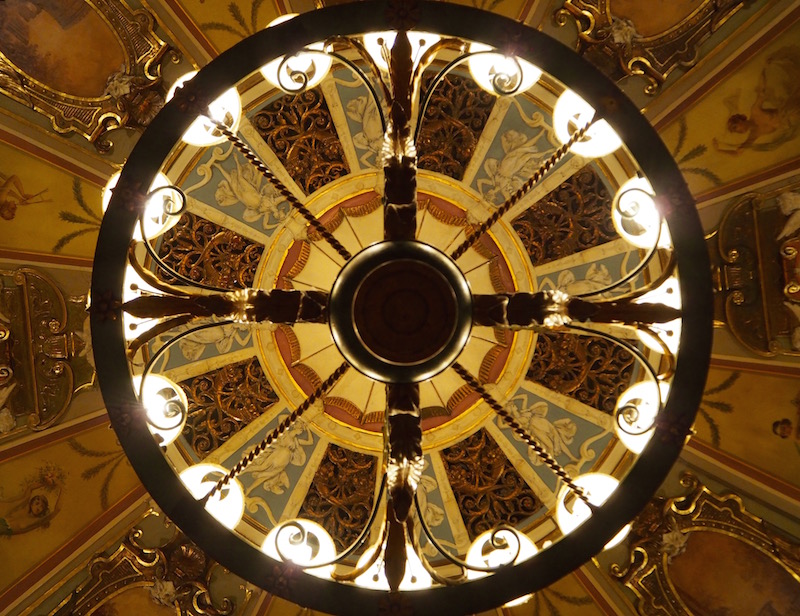 When it was built in the 20s, the Millennium Biltmore was the biggest hotel west of Chicago, and featured prohibition-busting hidden panels in the walls for the concealment of alcohol. It was the original venue for the Oscars, and these days it's been given the status of a Los Angeles Historic-Cultural Monument.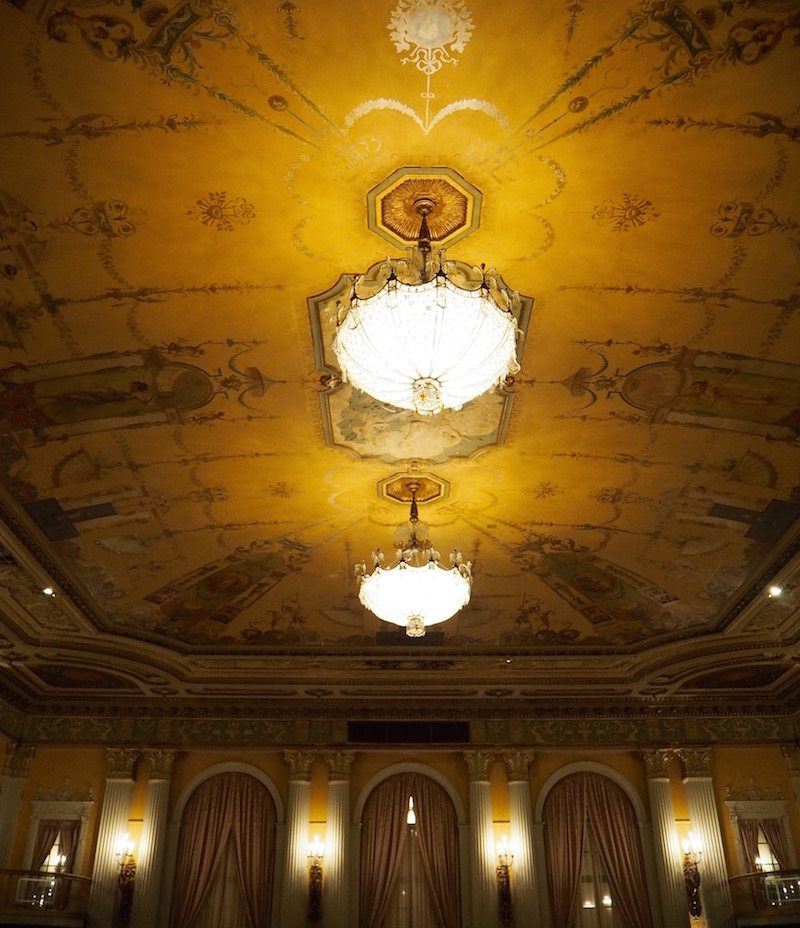 The whole place is just dripping with history and secrets, and its stunning interior has been featured in many a film over the years.
Does this pool look familiar?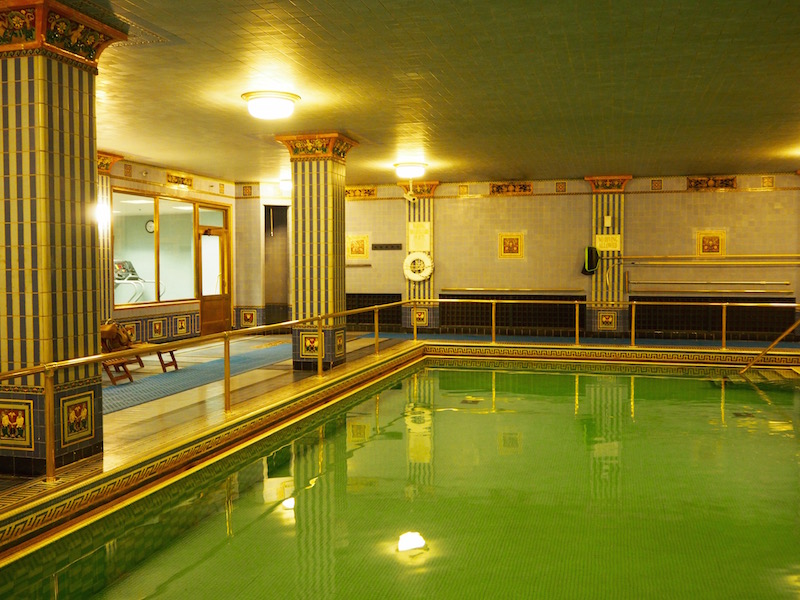 Modelled on the deck of a cruise ship, this was the setting for a memorable scene in the twisted 90s film Cruel Intentions.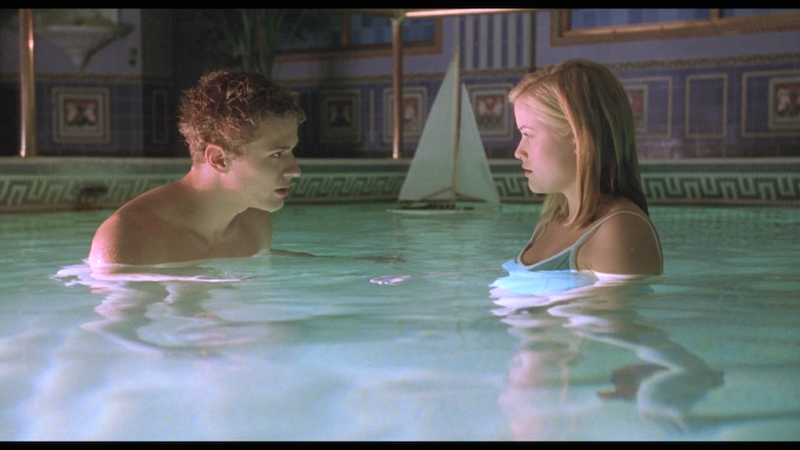 And this corridor?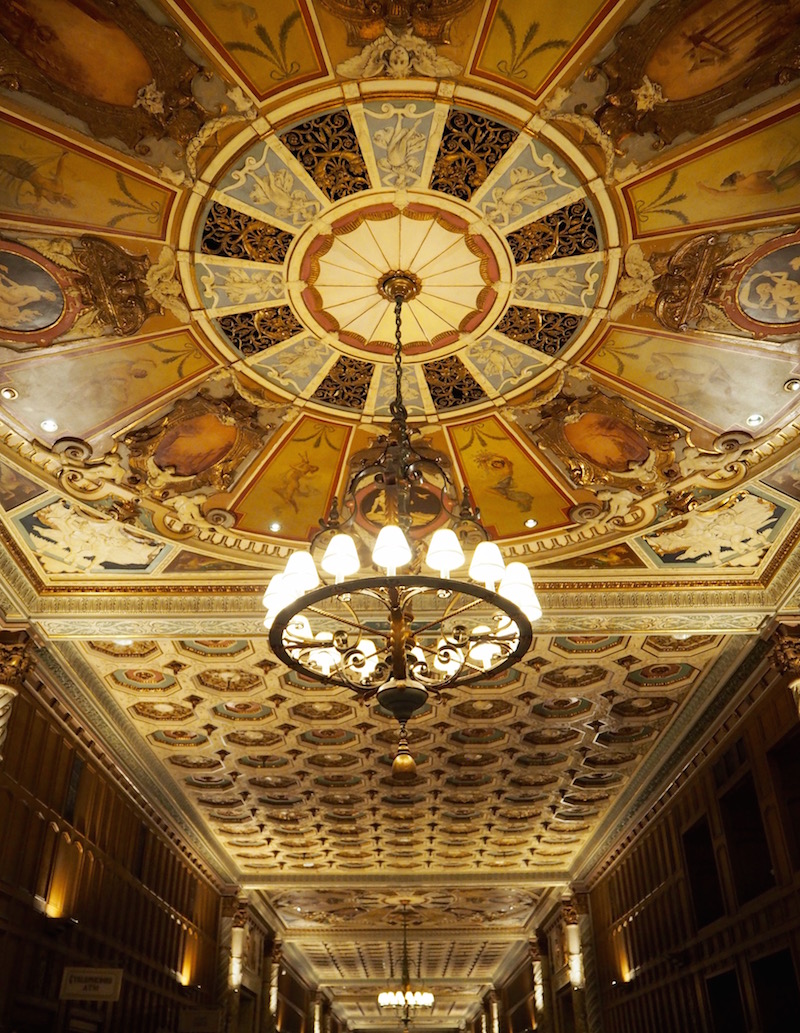 It was the scene for Britney's catchy pop song Overprotected (the Darkchild Remix), which, for the record, I'm now listening to on repeat.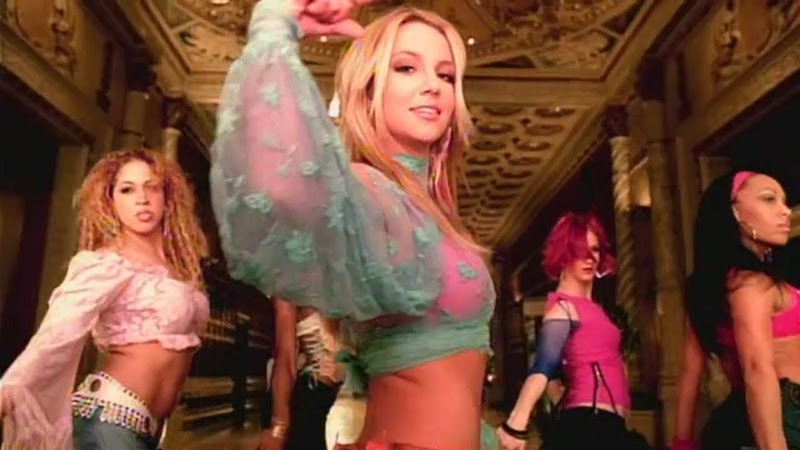 There are countless more examples: Mad Men, Ghostbusters, Pretty in Pink, Wedding Crashers, The Italian Job…it's a popular place for filming!
In fact, when we arrived at the hotel, there were signs all around the corridors asking for quiet, as filming was in progress. Turns out Ryan Philippe was back, 18 years after Cruel Intentions, to film the second season of his awesome new TV show Shooter.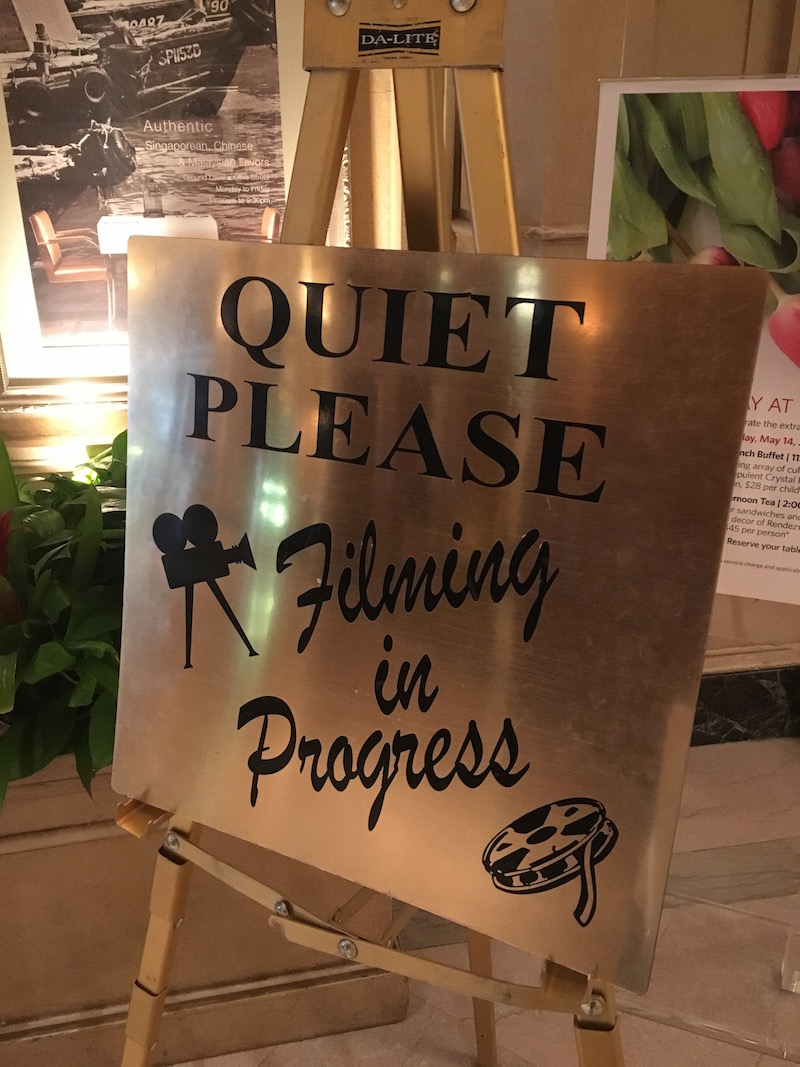 Sadly, I didn't see him, or any of the cast, but I'm excited to see the hotel in an upcoming episode.
Rooms, Service and Common Areas
Many of the negative reviews I'd read were around the rooms being small and old.
Maybe it's because I'm so used to tiny European hotel rooms, but I found our room to be more than big enough. It looked like it'd been newly renovated too, with fresh paint and carpet, and all the amenities I could wish for.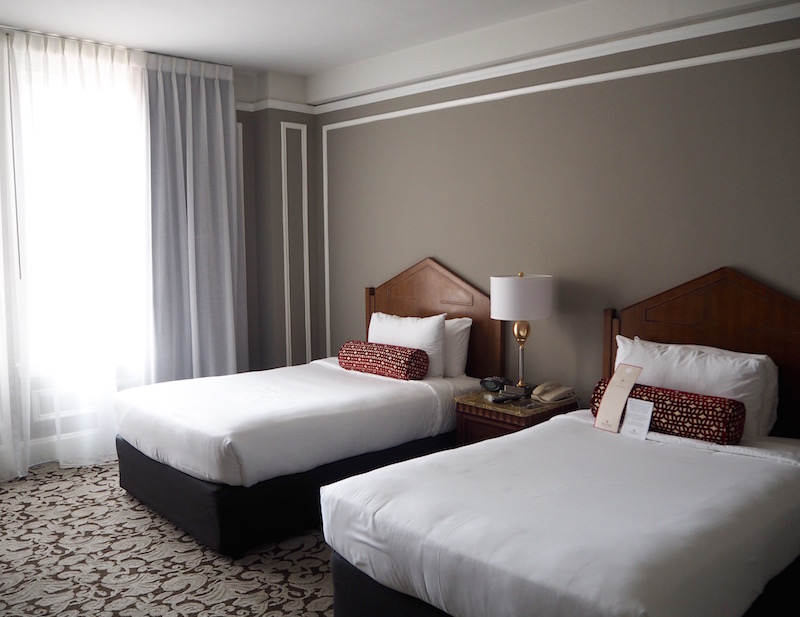 The staff were friendly, the bar is cool, the gym is well-equipped and the hallways are packed with photos that tell of the hotel's history and famous guests who have walked through its doors.
It's not necessarily the most luxurious hotel I've ever stayed in, but it's clean, comfortable and decent value (we paid around £120 per night). The architecture and decor are undoubtedly the highlight of any stay at the Millennium Biltmore, but that's enough for me to be impressed. I mean, how many other hotels can you stay in that basically ooze old school Hollywood glamour?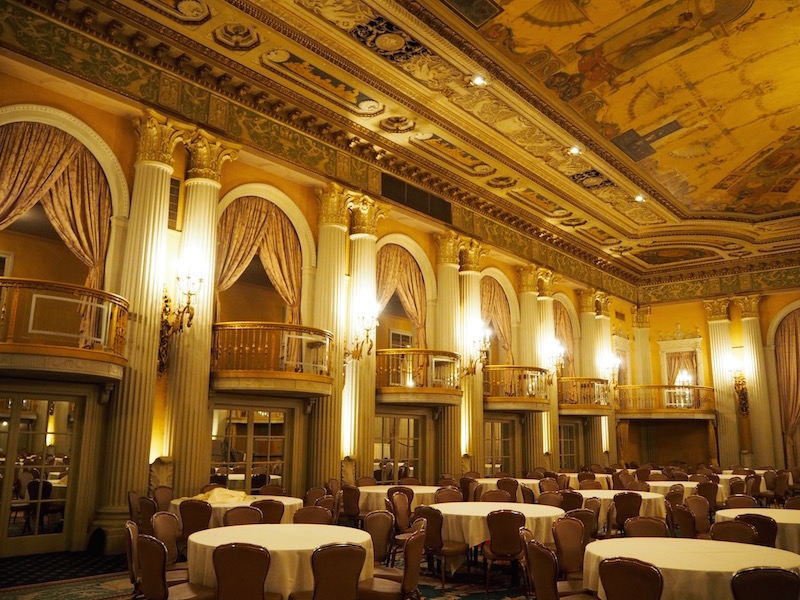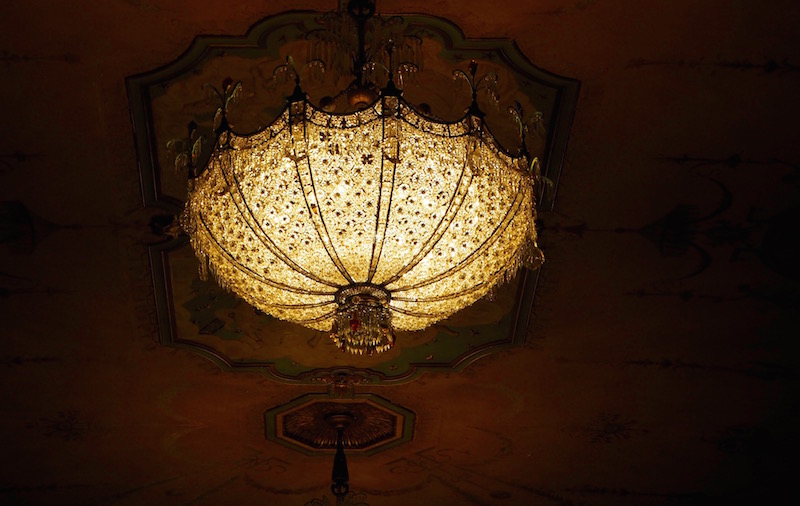 As far as Downtown Los Angeles goes, this would have to be one of the most unique hotels around.
Book your stay at the Millennium Biltmore Los Angeles.
Would I stay here again? Sure – I'd just know not to walk around Downtown at night!
Millennium Biltmore Hotel
Location
Architecture & Decor
Quirkiness
Room (Amenities & Comfort)
Staff & Service
Powered by WP Review
Want to see more posts like this?
Follow me on:
Follow