The first time I visited Los Angeles, I didn't make it out of the airport.
After a night sleeping on a cold windowsill in a terminal with no wifi, I wasn't the biggest fan of LAX, but I was yet to experience the city itself.
A couple of years later, Brendan and I had an 8-hour layover in Los Angeles, so we decided to see a few of the city's most famous sights. We started at the Hollywood Walk of Fame, where I stuck my hands in the imprints on the sidewalk and watched all manner of people – from the amusing to the downright terrifying – milling around, while I peered into the distance to see the Hollywood Sign.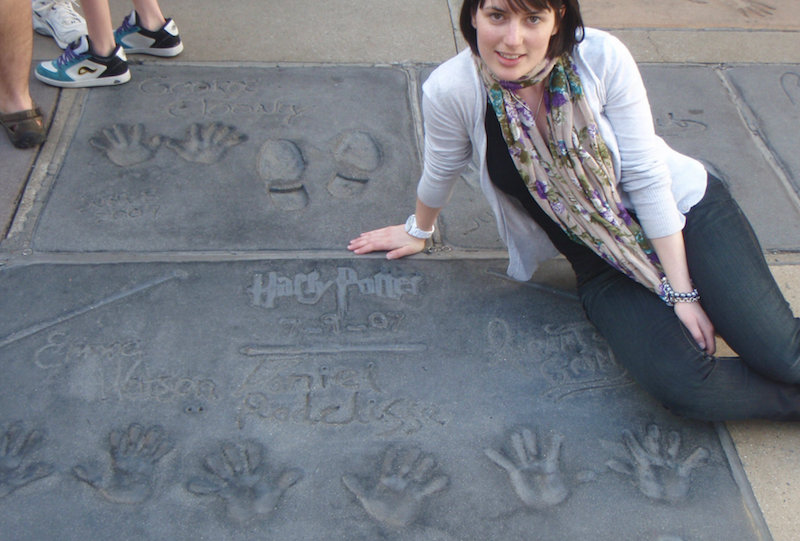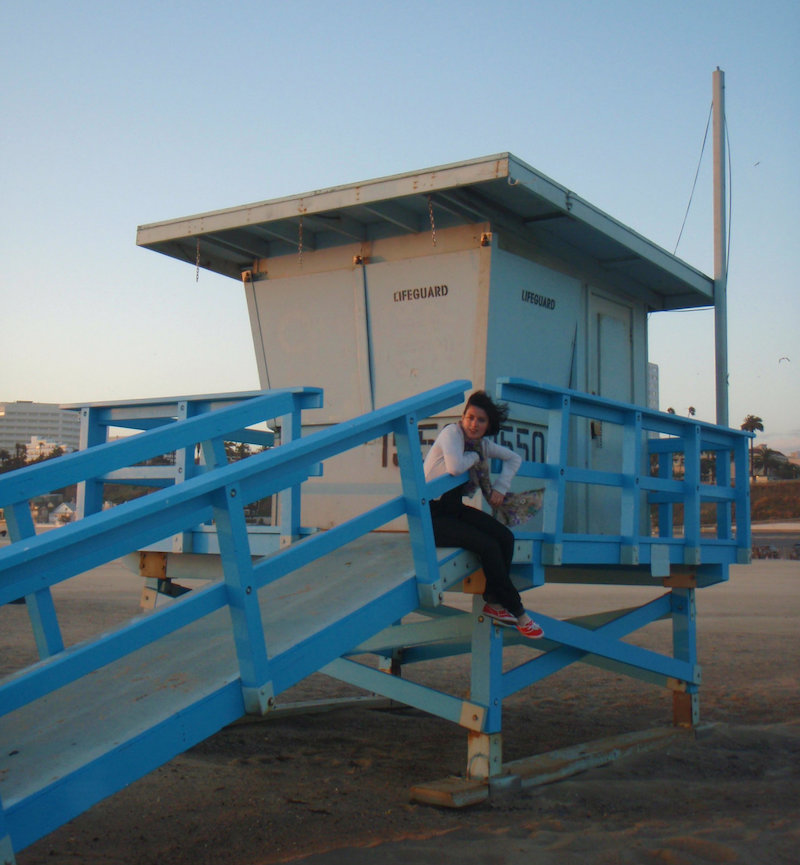 From there, we caught the bus (in hindsight, not the best option) to Santa Monica, where we strolled the pier and watched the sun go down. I enjoyed the beach, was glad I'd seen the famous sign and sidewalk stars, but didn't really have any desire to return.
And then people started telling me how cool Los Angeles is. You need to know where the locals go, they'd say. It's changed. it's much cooler than it was all those years ago.
Many an enticing Instagram photo later, I was convinced. I had to go back and re-discover Los Angeles, to discover this hidden side I'd not experienced before.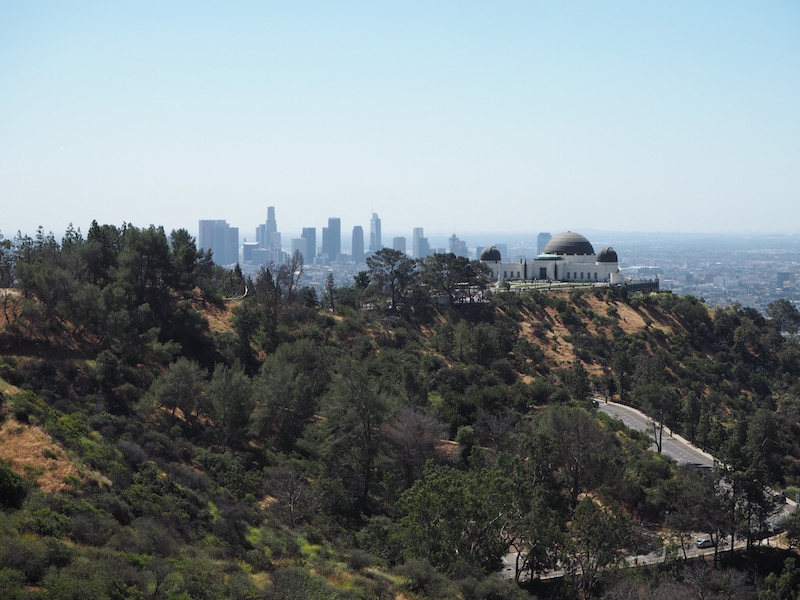 So after a blissful week in California's Orange County (please can I just live there already?), Brendan and I booked three nights in L.A. before our flight back to London. We arrived at our hotel, the Millennium Biltmore Los Angeles, and I was immediately star-struck upon discovering that the new season of Shooter was being filmed in the lobby.
Not wanting to waste any time, we dropped our stuff and headed back out – first, to Venice Beach.
We got an Uber there, and spent some time strolling along the beachfront, oohing and aaahing at the skateboarders and bodybuilders at Muscle Beach, then ventured over to Abbott Kinney, a hipster street filled with boutique shops, street art and incredible restaurants. Brendan took me to one of Beyoncé's favourite restaurants, where we enjoyed some tasty nibbles and a glass of wine.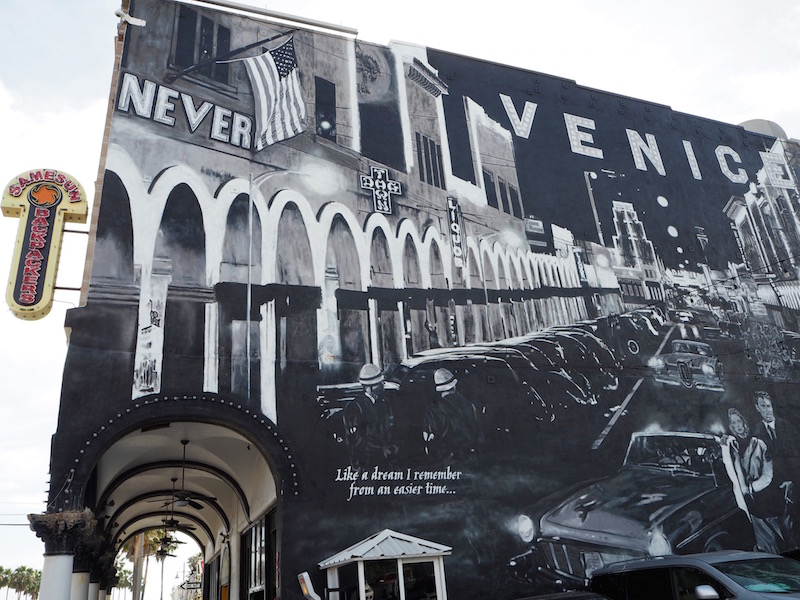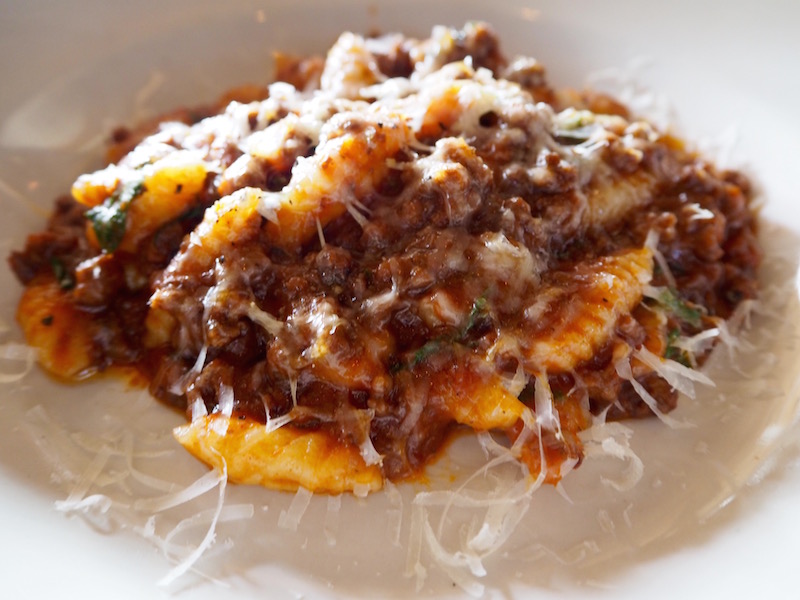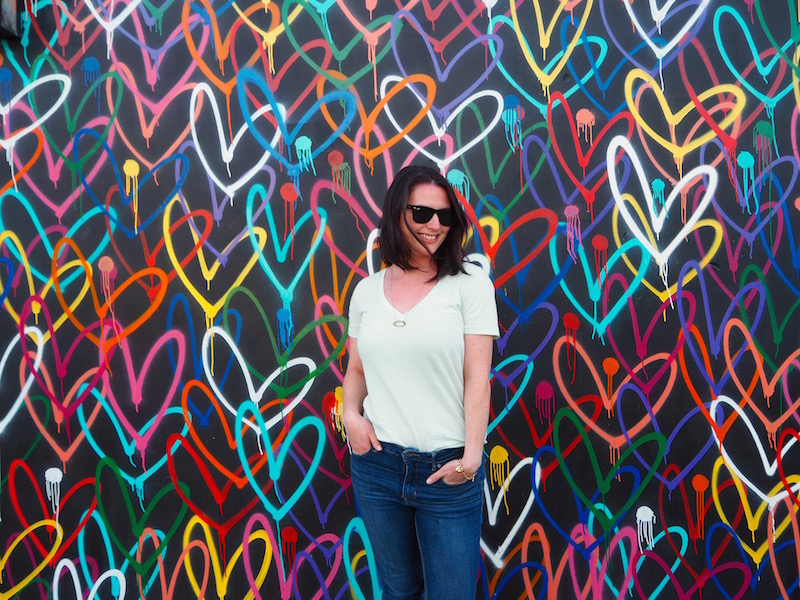 At this point, I was ready to eat my own words and declare Los Angeles my new favourite destination. The sun was out, I was channelling Beyoncé and the sea breeze was soothing to my soul.
Happily, we walked along the boardwalk from Venice Beach to Santa Monica, the sky putting on an incredible display as we played on the gym equipment and laughed at people wearing explicit t-shirts insulting Trump. I was hooked.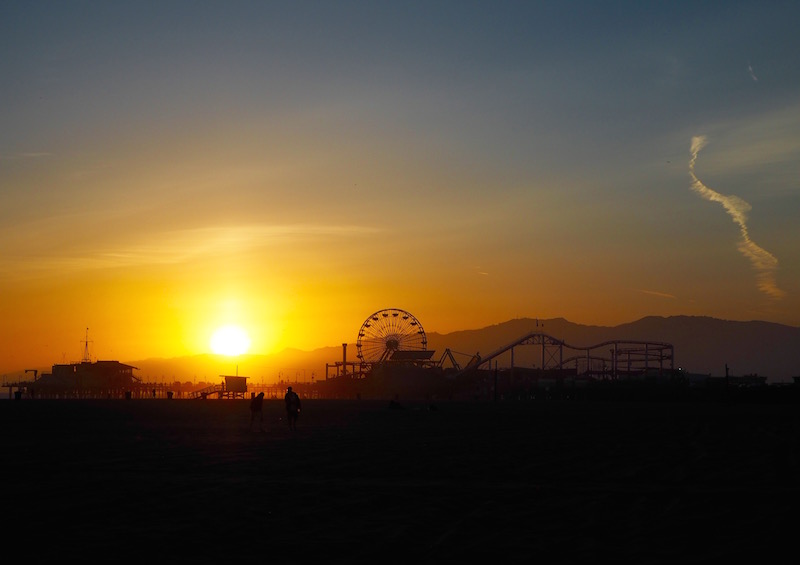 The sun whipped my hair as I stood on the boardwalk and watched the waves crashing against the shore, and I felt like I could leave London behind and move to L.A. in a heartbeat.
And then we boarded the train.
We'd been told that the new Metro line from Santa Monica to Downtown L.A. (where we were staying) was new, clean, efficient, and cheap. As Londoners, we're all up for public transport, so we bought our tickets and hopped on board, still buzzing from our lovely evening.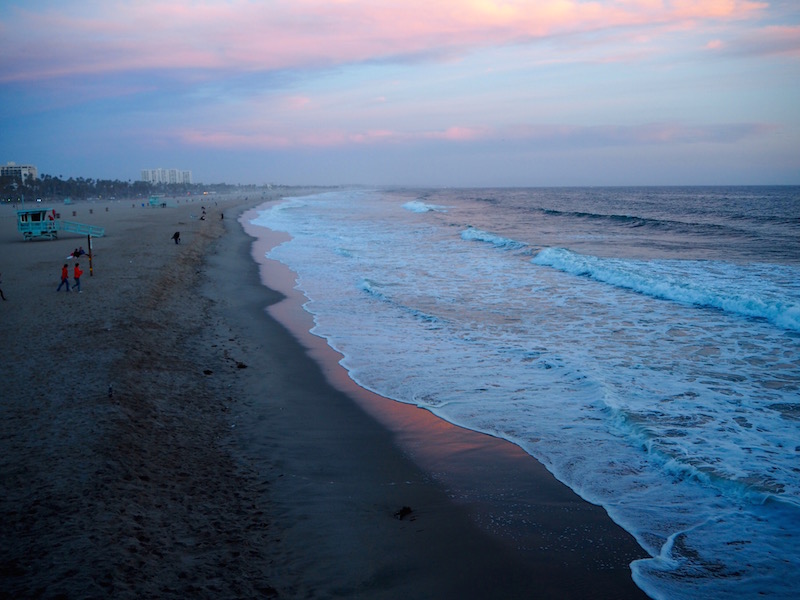 And then the fight broke out. It started with a bit of shouting, although we didn't catch what was actually being said. Immediately, the Brit in me was wishing for the ground to swallow me whole, but we stoically looked ahead and pretended it wasn't happening.
After a while, the man who started the whole thing moved further into the carriage (i.e. right next to us), where someone else (completely unrelated) began mouthing off at him for his behaviour. Cue more shouting, verbal abuse and one of the guys removing his shirt in preparation for a full-blown altercation.
At this point, I was freaking out. The emergency alarm had been triggered, but no one was coming, and almost everyone in our carriage was getting involved. Stop after stop, the argument escalated, things were getting physical, and I couldn't help but wonder if any of these people were carrying guns.
I was scared, so at the next station, we got out and moved to the next carriage.
In the end, no one got hurt, but I was shaken, and the day's fun was all but forgotten.
We arrived Downtown and almost as soon as we exited the station I was called a bitch by a woman who wanted me to push her in her wheelchair (forgive my cynicism, but I'd just witnessed strangers assaulting one another and this woman, who was shouting at me, didn't seem like she was in genuine need of my help. Maybe I need to be kinder, but at this point I just wanted to get back to the hotel in one piece).
Anyway, by the next morning I was willing to chalk it up to bad luck.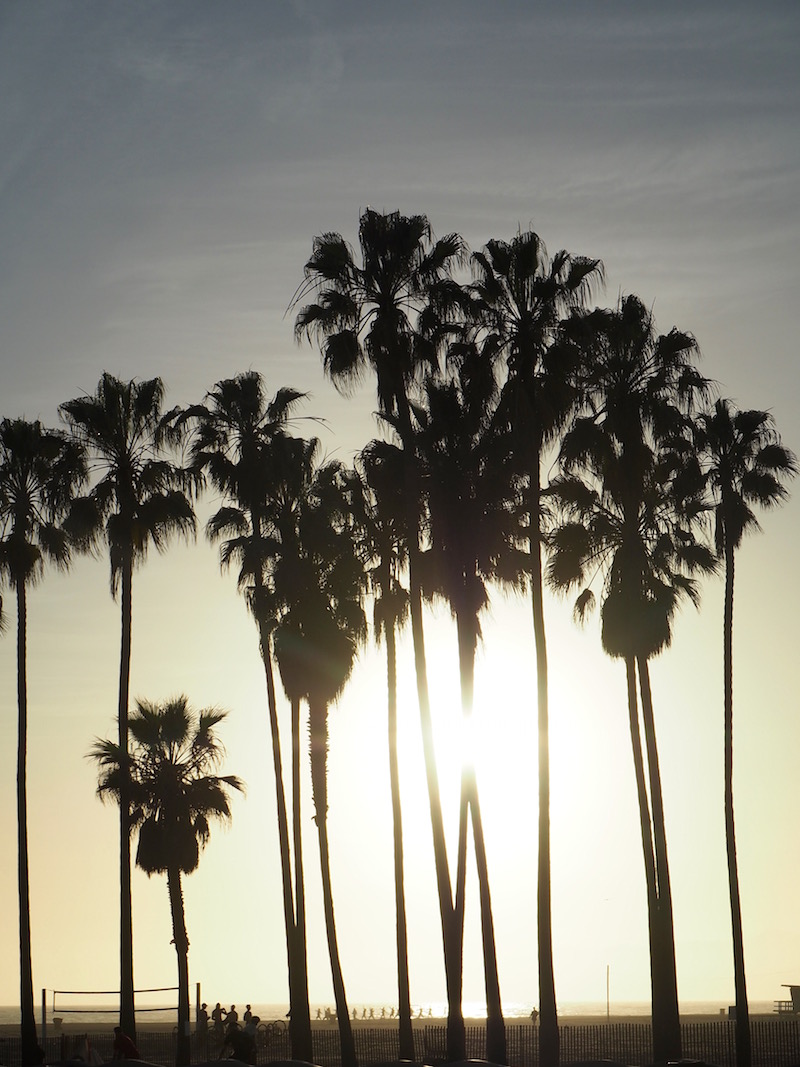 Maybe L.A. transit at night wasn't great, but we were off to Universal Studios (i.e. Harry Potter World!) and I wasn't going to let anything ruin that. We grabbed a coffee and headed down to the Metro station, ready to give Los Angeles public transport another chance.
Big mistake. Within a few minutes of standing on the platform, I was called a bitch by another stranger, at which point we gave up and caught an Uber to Universal Studios, and for the rest of our time in the city.
Here's the thing: we had some incredible experiences in Los Angeles, honestly.
That first evening in Venice Beach, Abbott Kinney and Santa Monica was positively dreamy.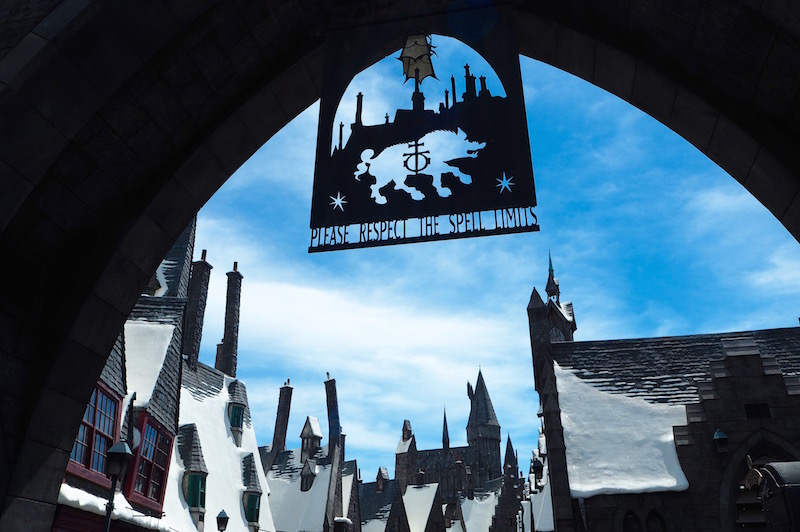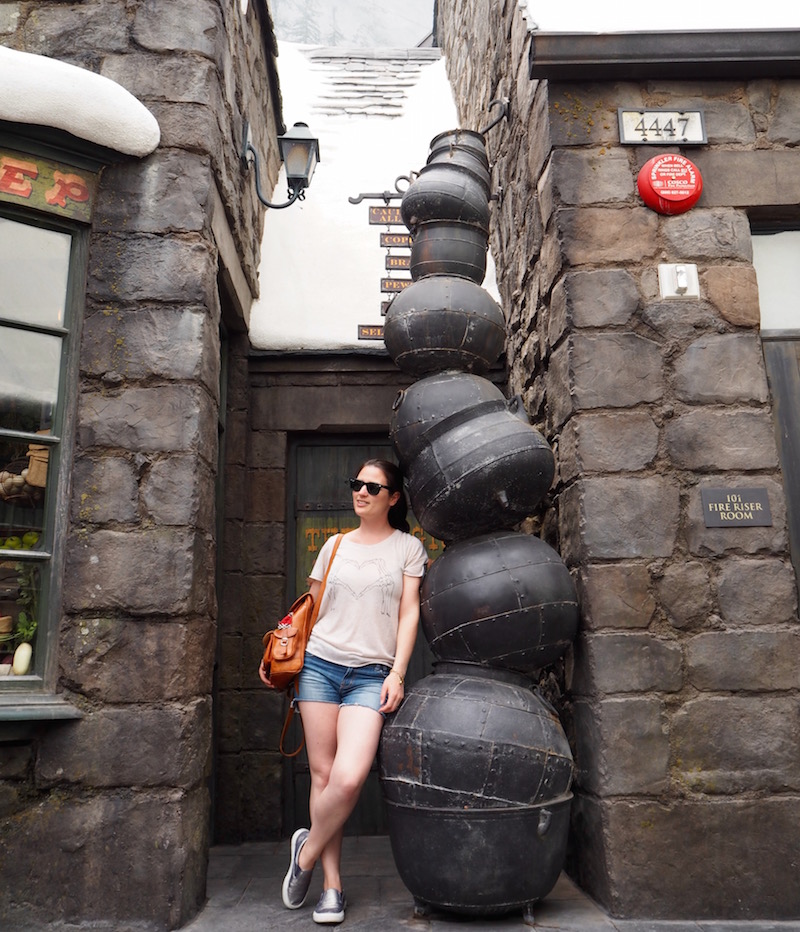 Universal Studios is so much flipping fun, and I had a huge smile on my face the whole time.
I got to hike in the Hollywood Hills, with incredible views over the city (with my brother and sister-in-law, who just happened to be in town for 24 hours – from Australia – while we were there!). It was one of my favourite experiences in California.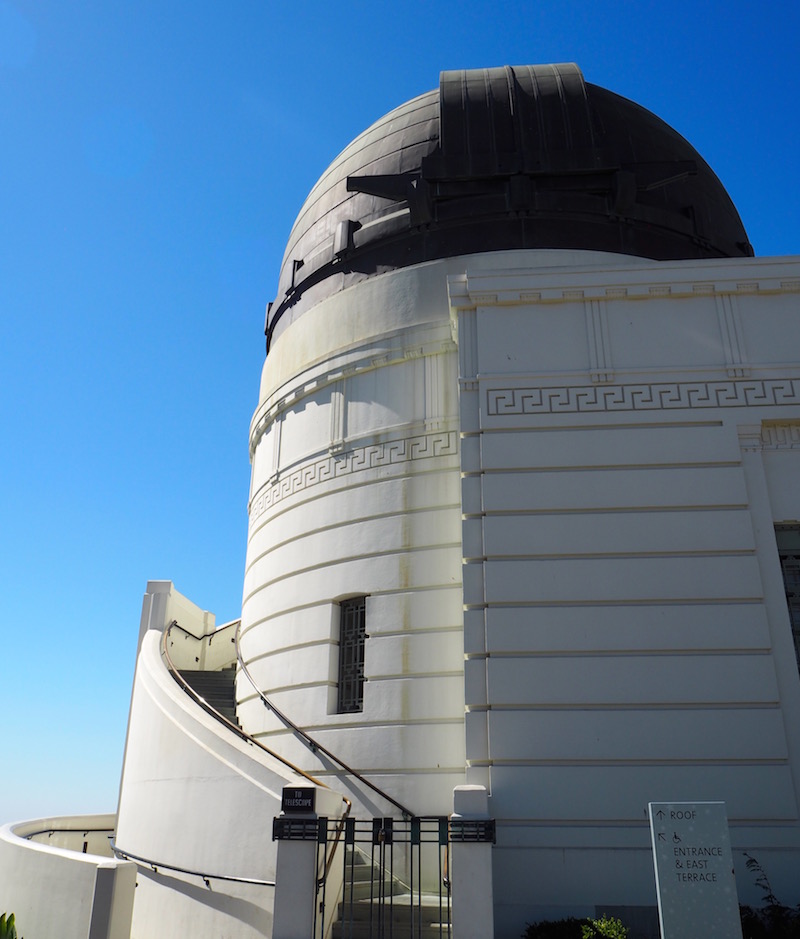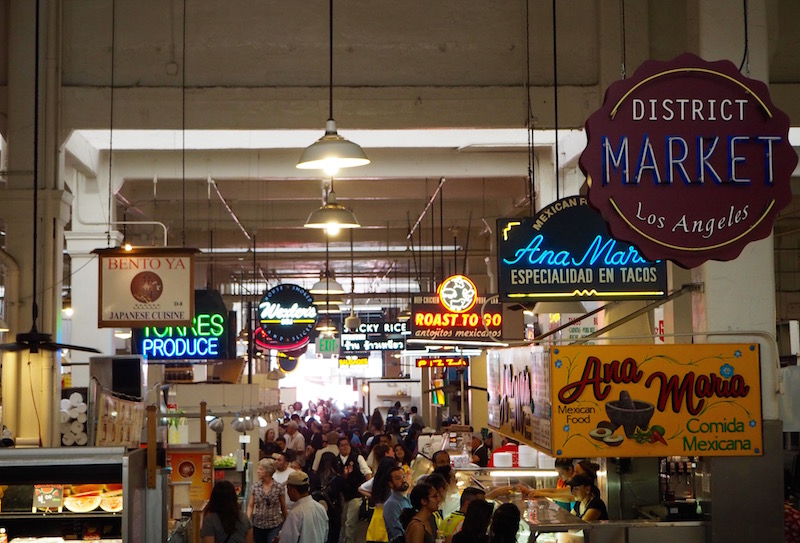 We ate unbelievable food at Grand Central Market in Downtown L.A., checked out some of the city's icons, and pretended we were in La La Land at some of the filming locations.
There's a lot of incredible stuff to see and do in Los Angeles, and I highly recommend a visit there.
But there's another side to the city, too.
In a destination associated with wealth and success and fun and chasing dreams, there's a huge problem of poverty, and it's really hard to reconcile the two.
I'm not altogether naive. I know that every major city has its problems – London is no exception – but the huge concentration of homelessness in L.A. was shocking and confronting. A recent count by the Homeless Services Authority revealed that there are almost 58,000 homeless people in L.A. County alone.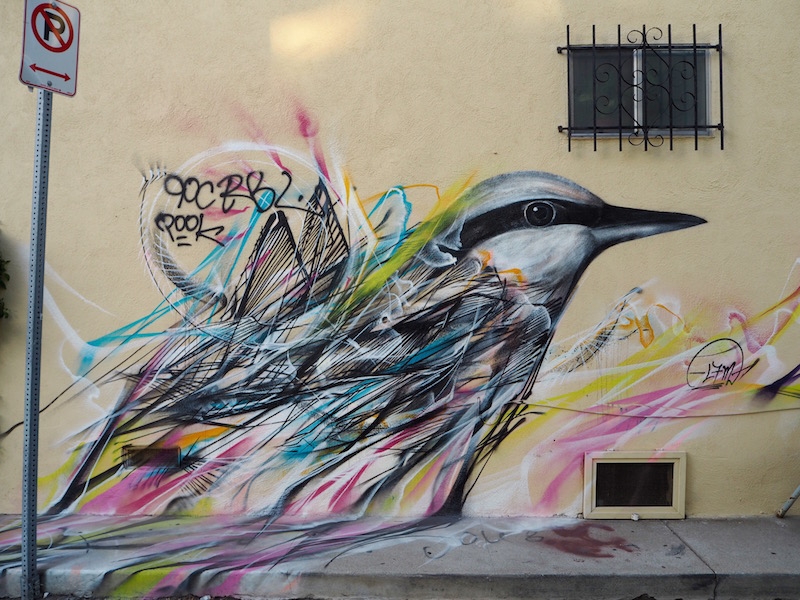 I'm not an expert, by any means. And I don't mean to simplify issues that are clearly nuanced and complicated and incredibly big, but it seems shocking that a city with such wealth, in such a developed country, can be experiencing this level of poverty and desperation.
The same charity that counted the numbers of people sleeping rough in L.A. also estimates that 30% of the homeless population have a serious mental illness, and a whopping 35% are victims of domestic violence.
It was upsetting to see people living in tents on the side of the highway. It was soul-crushing to watch locals literally stepping over a person passed out across the sidewalk in Downtown L.A. It was scary to have a bottle thrown at our Uber as we were driving through the city. It was uncomfortable being verbally abused for no reason whatsoever. It was enlightening to be called "effing brave" (except he didn't say "effing") by a local Uber driver for catching the Metro.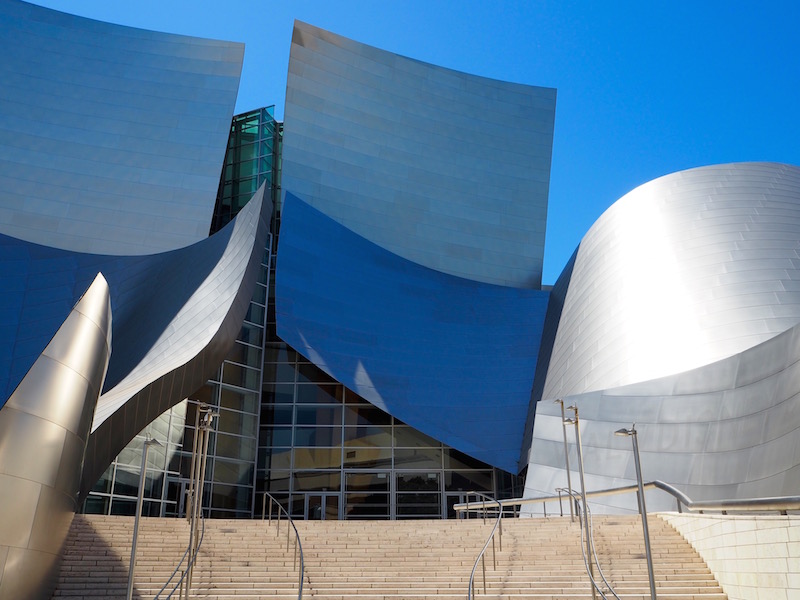 I'm not sure what my point is here, honestly. I can acknowledge that this has little to do with me as a visitor, except that those lovely gentrified bits of Downtown I enjoyed visiting have probably been built at the expense of people who have nowhere else to go.
But I never expected to see this in Los Angeles.
Naive? Maybe. But everything I've seen about L.A. in recent years is about pretty beaches and cupcake ATMs and rooftop bars and fancy restaurants. Sure, parts of the Downtown area have been developed and improved and are pretty darned cool. But getting between those bits? That's where the upsetting truth lies.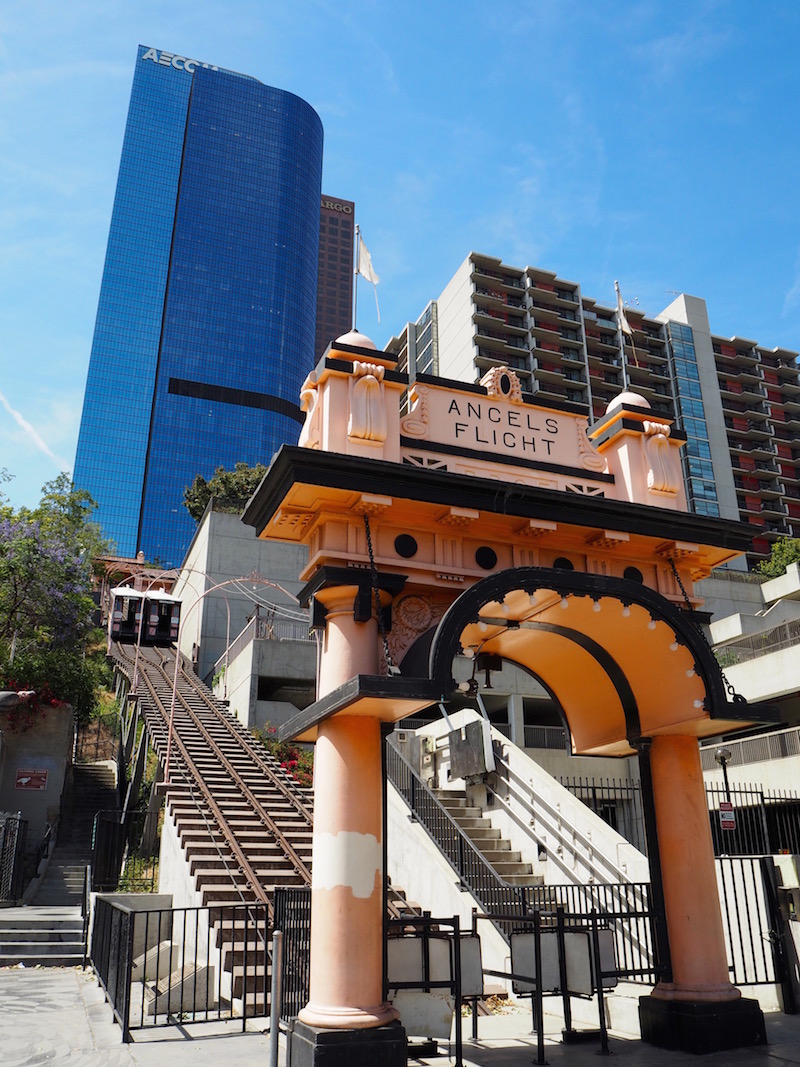 There's so much wonderful stuff to see and do in L.A. that I do understand why people choose to only mention the positives – I do the same, after all. I try to see the best in every situation. But I don't feel right about only sharing the dreamy parts of my trip (of which there were plenty) without at least mentioning the parts that didn't make it onto my Instagram feed.
Maybe I just had a bad experience. Perhaps I'm so sheltered that I see danger where there really isn't any. I'm sure there will be some comments telling me how completely wrong I am.
Do I have the answers? No. Am I suggesting you should avoid L.A.? Absolutely not! I'll certainly be visiting again (although I'll definitely avoid public transport and stay outside of the Downtown area).
But next time, I'll be going in with different expectations. I'll take the good with the bad, and I'll do what I can to support those who are trying to make a difference (I found this cafe while researching, but please let me know if you know of anything else like it).
Because, in the end, against all odds – and I never thought I'd say this – I kind of fell in love with L.A.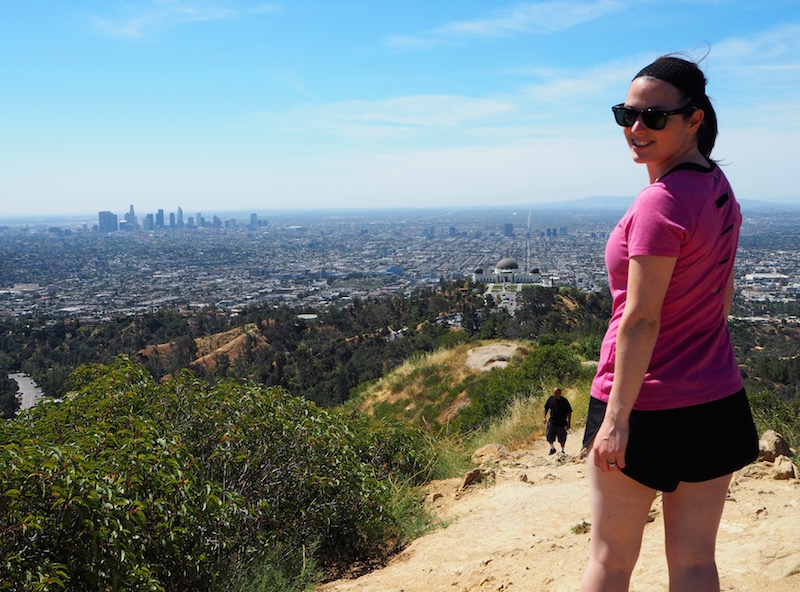 Want to see more posts like this?
Follow me on:
Follow