OK, so I should clarify that I was channelling parts of Pretty Woman at Polo in the Park.
For the record, I'm not a…ahem…lady of the night (hi, Mum!), Richard Gere wasn't there (sad times, I know), and I don't actually own that gorgeous brown polka dot dress, although I'd really like to.
But I did get to stomp the divots, and generally feel fancy for being at a polo match in the sunshine, and because my only experience of polo until that point was that one scene in Pretty Woman, that's the only thing I could possibly channel.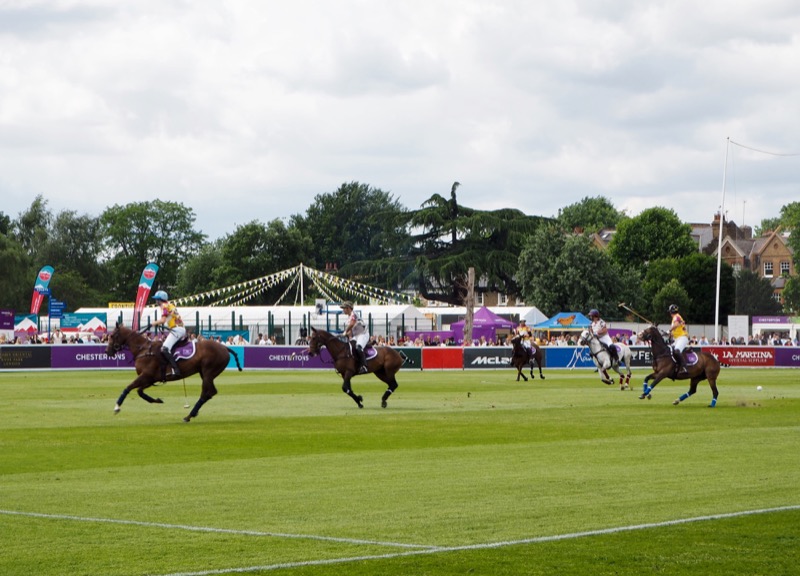 Glad we cleared that up.
I received my invite to Chestertons Polo in the Park via Mauritius Tourism Promotion Authority, who were sponsoring a team this year, and I obviously accepted without hesitation. Fancy lunch, plus a chance to be Julia Roberts for the day? Count me in!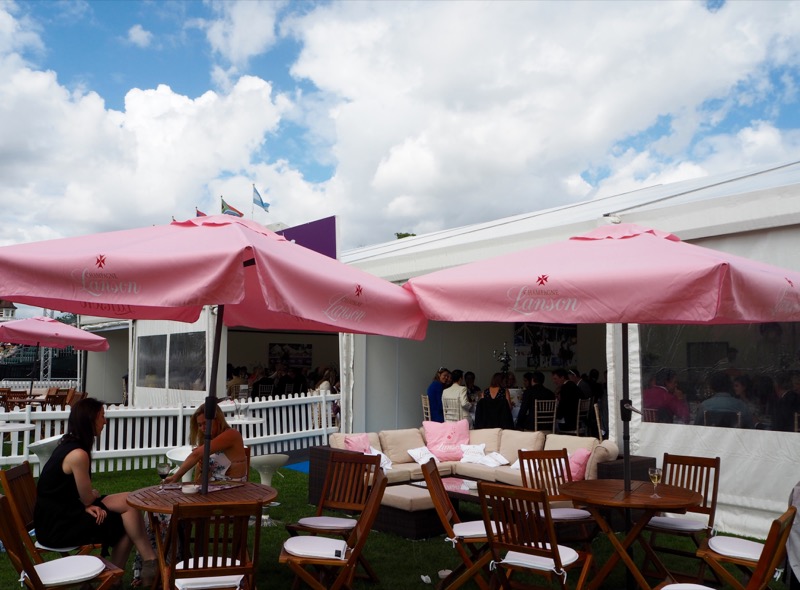 What do you wear to Polo in the Park?
In the lead-up to the day, I had a bit of an outfit-related meltdown, thanks to the dress code that called for 'Polo Chic'.
What fresh hell is polo chic? Smart casual is enough to send me into a tailspin, but throwing out a brand new dress code category had me trying on every dress I've ever owned and deciding that, although I had no clue what polo chic meant, this certainly wasn't it.
A Google search for the term offered little help, so in the end I just went for a could-be-smart-but-also-could-be-casual-ish dress (that I already owned) and a pair of flats, because of course, you can't stomp divots in stilettos, darling.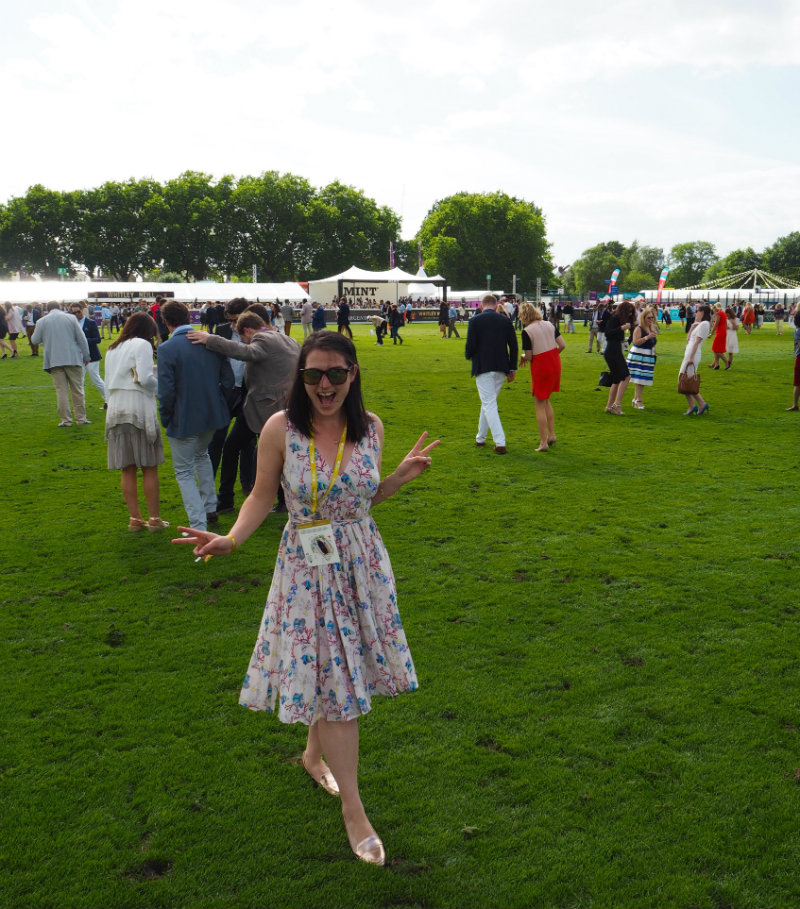 Also, I can't do anything in stilettos, but that's beside the point.
You might also like: 5 of the Best Rooftop Bars in London
What's Polo in the Park like?
It was raining in the morning, so I was a little worried about how the day would go, but by the time I arrived at Hurlingham Park (in Fulham), the sun was blazing and I was worried about my lack of sunscreen.
The VIP tent, where our lunch was to be served, was absolutely breathtaking. Like, Pinterest event of your dreams pretty.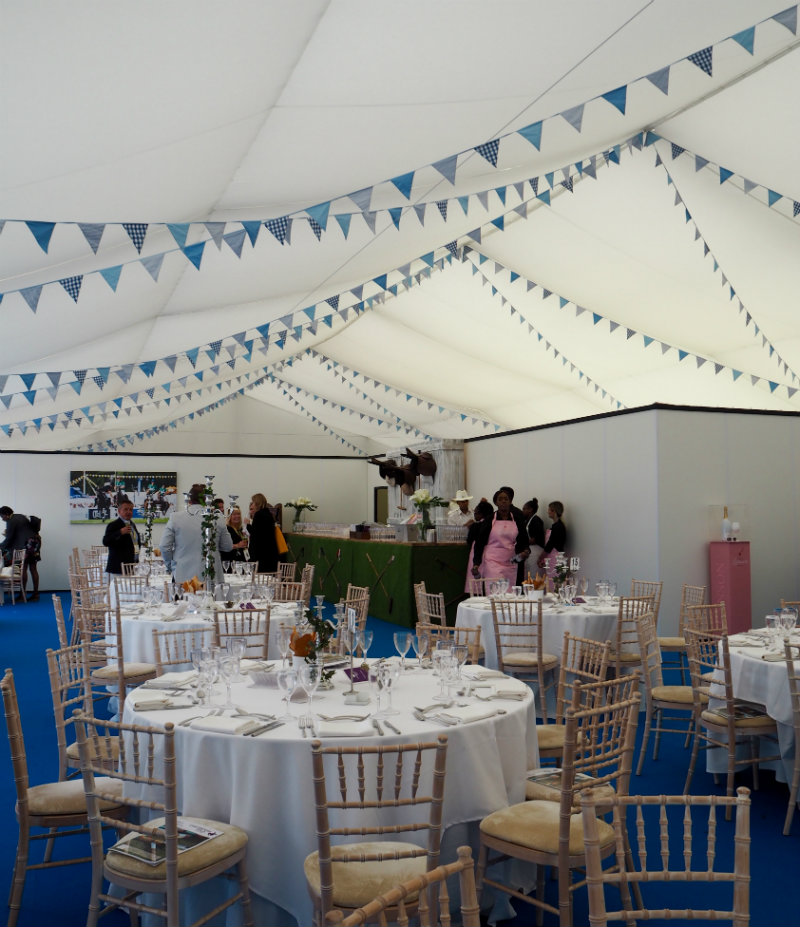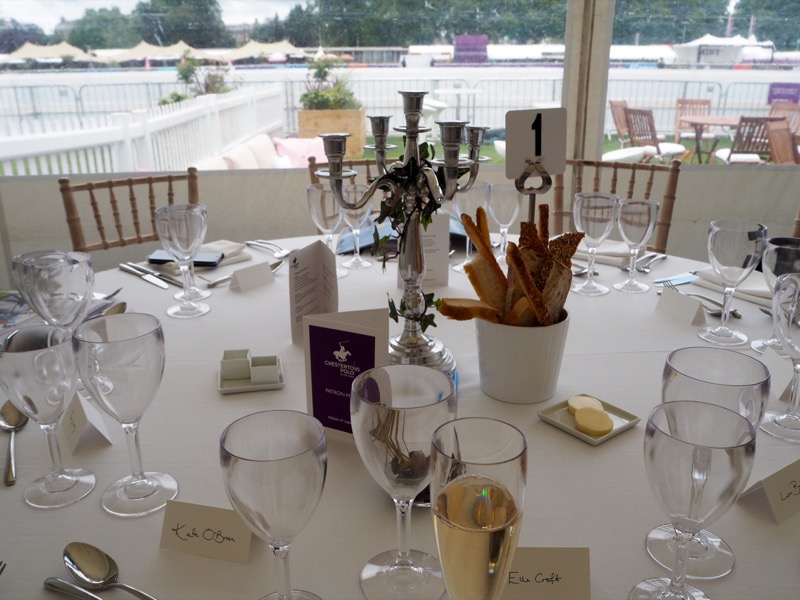 There was champagne, there were canapes, there was bunting, and the people at my table were so much fun that I felt instantly at ease.
Lunch was served – a very delicious affair involving lovely wine pairings and plenty of great conversation – and then it was time for the main event to begin.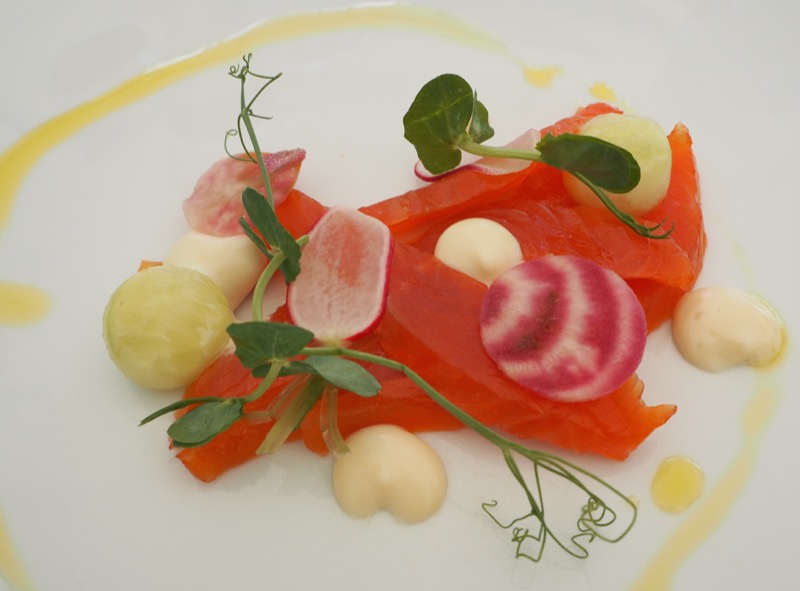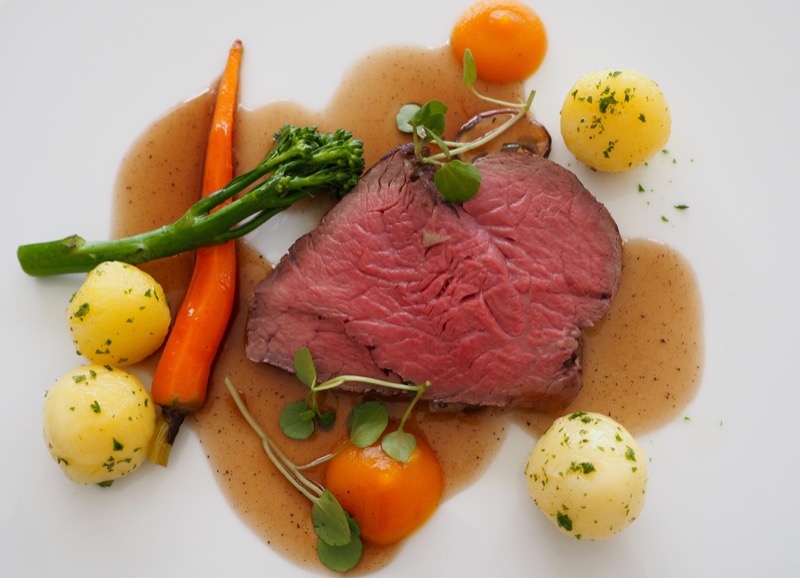 What actually happens in a polo match?
The one and only thing I knew about polo was that you could stomp the divots at some point (don't worry, I can hear how obsessed I sound too). Actually, two things, I guess: the sport is played on horses.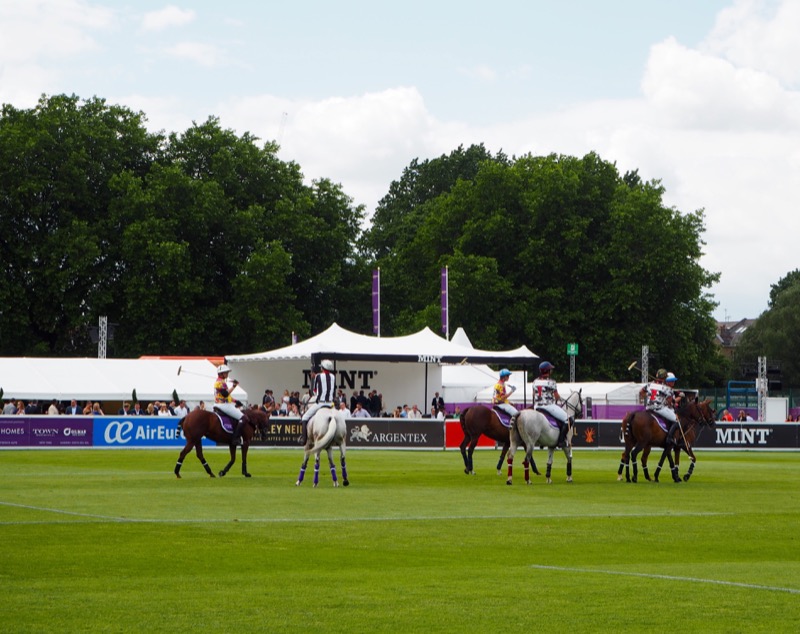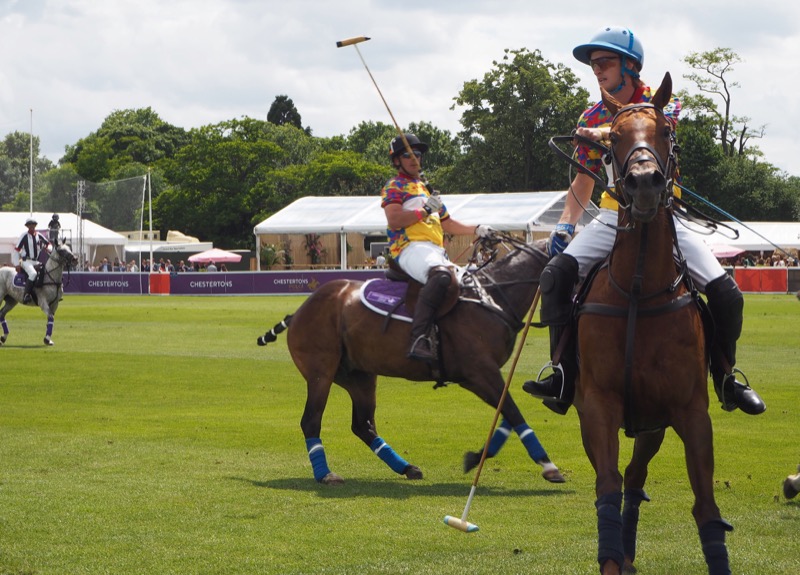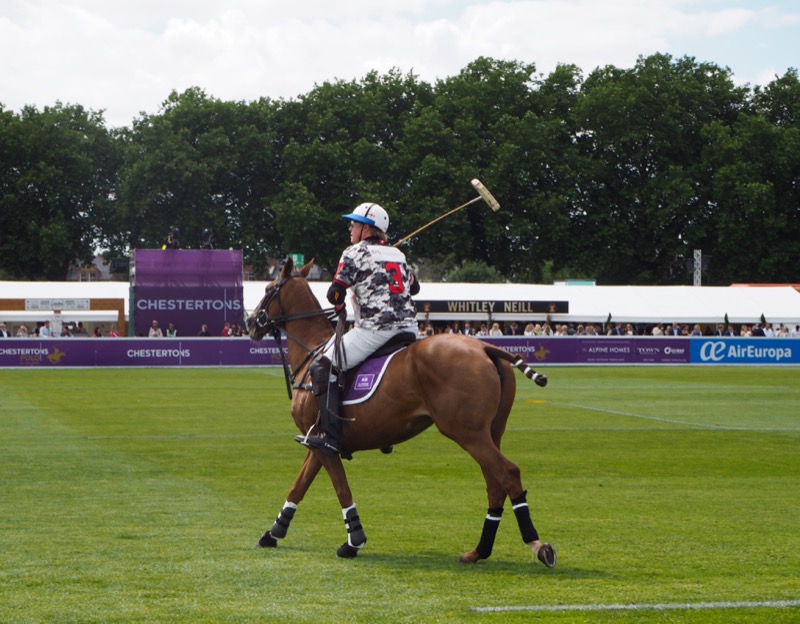 Luckily we were given a little pocket guide to the rules, although I mostly just watched and cheered for the Mauritius team, and sipped more wine. It was all very exciting, even though I mostly had no idea what was happening.
The rules are a little different from traditional polo for this particular tournament, to make the games a bit more spectator friendly – for example, there are only three players per team instead of the usual four.
I learned a few things about the sport, like a game is made up of four quarters, called chukkas, lasting 7.5 minutes each. And that the horses are actually called ponies, and each pony can only play two non-consecutive chukkas per match. And that a 'Hired Assassin' is actually a professional polo player.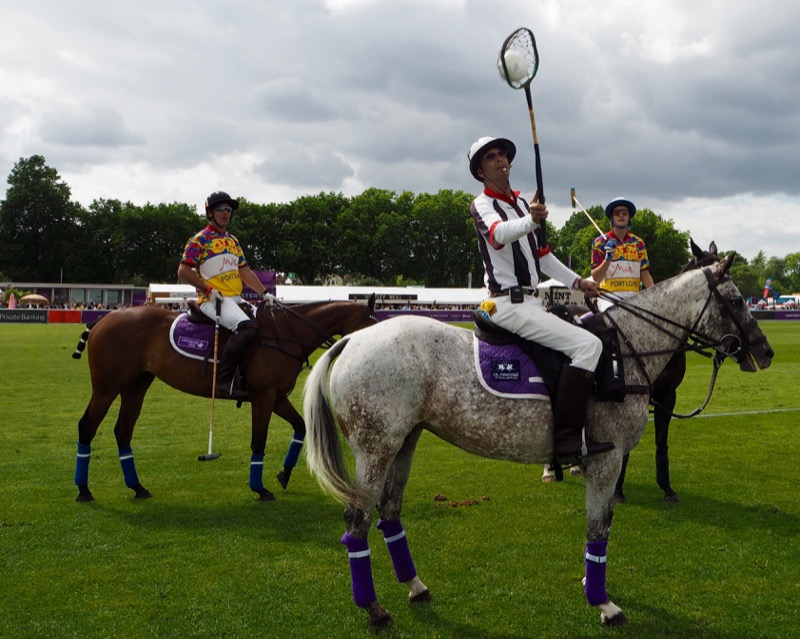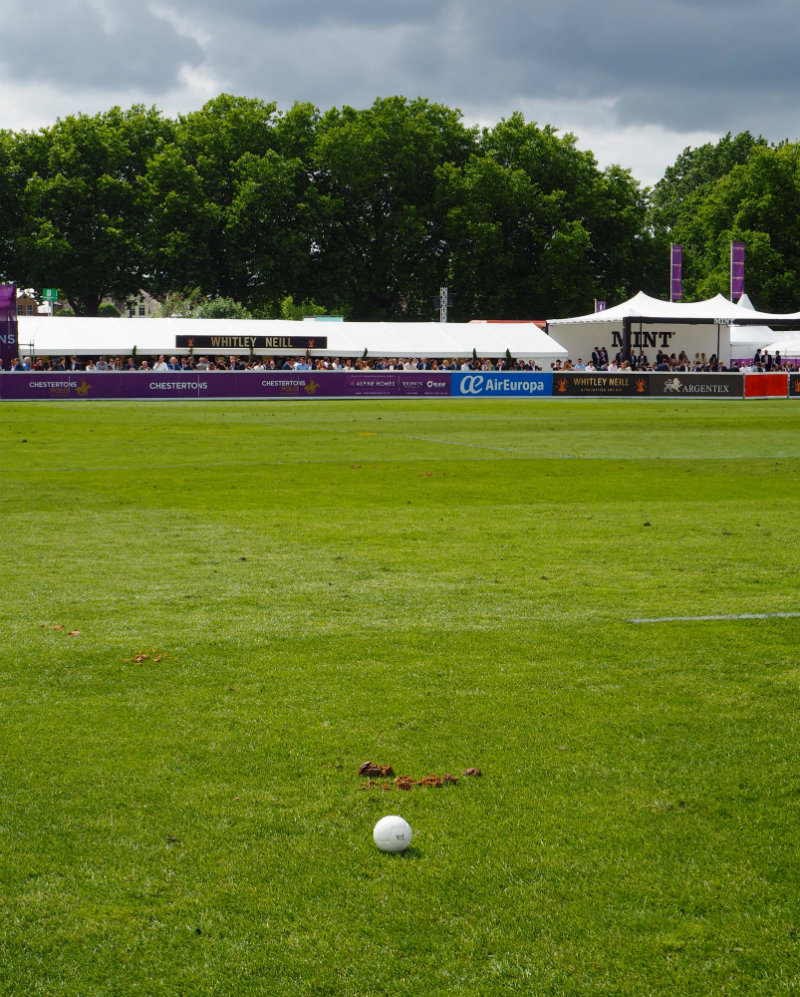 It's a fast-paced event, but also a social one. All around Hurlingham Park you'll find bars, food, gardens, and entertainment. And the hotly-anticipated (by me) divot stomping was, as expected, a lot of fun. There's a festive atmosphere as everyone steps onto the pitch to patch up the clods of dirt that were kicked up by the ponies.
You might also like: NFL comes to London's Twickenham
And yes, I did feel just a little bit like Pretty Woman. But in only the most demure and appropriate of ways, naturally.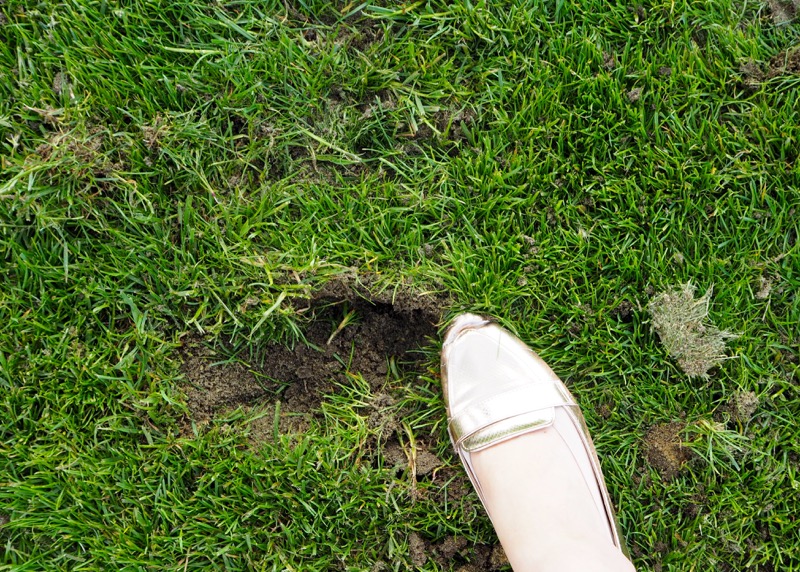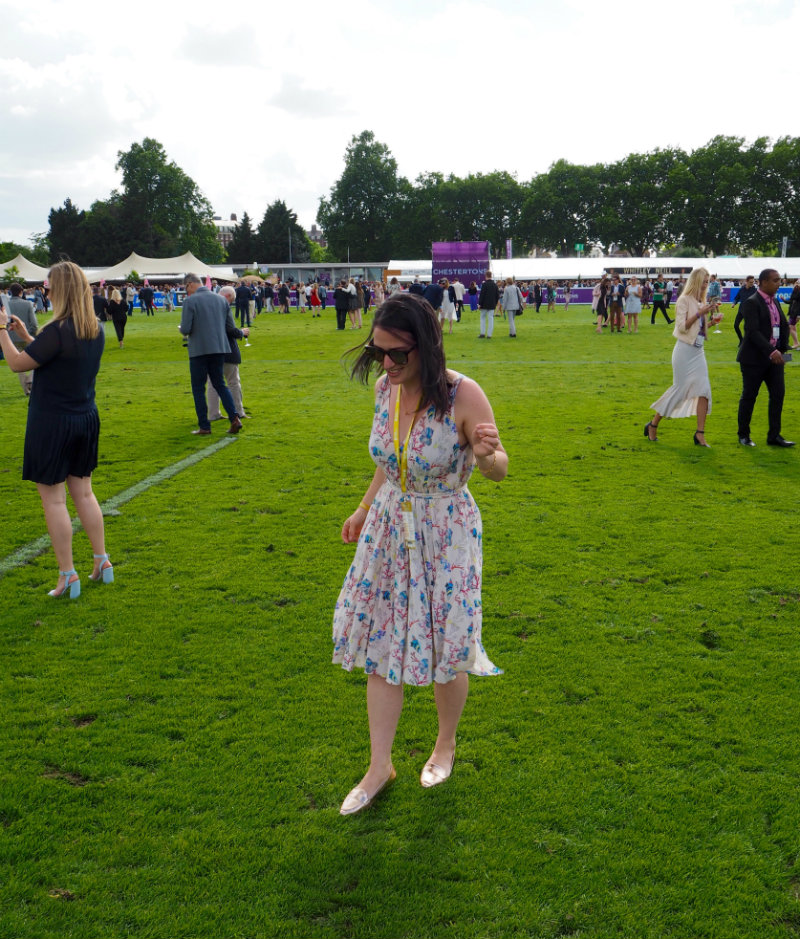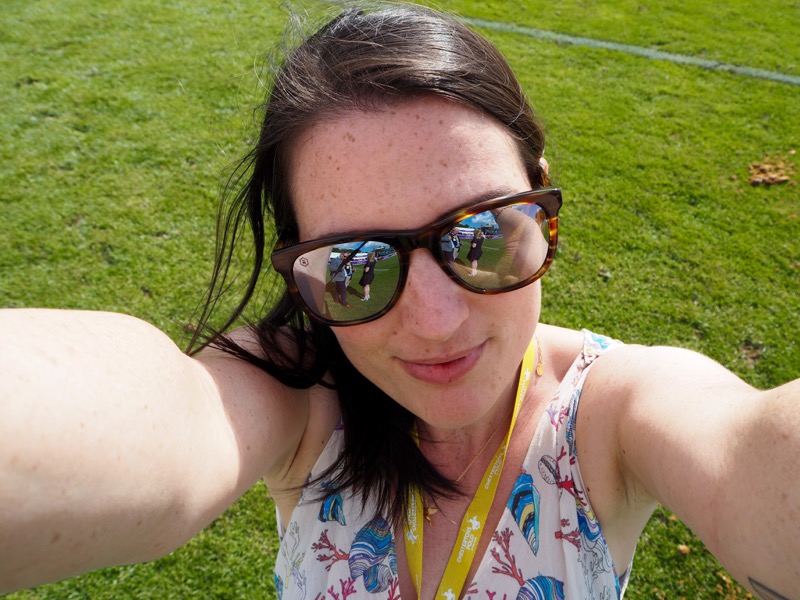 In my gorgeous Taylor Morris shades, thanks to Mauritius Tourism!
Have you been to Polo in the Park? What was your favourite part?
Thanks so much to Mauritius Tourism Promotion Authority for hosting me at this lovely day out!
Want to see more posts like this?
Follow me on:
Follow