I knew it was going to be a fun few days as soon as we landed in Belfast and were greeted with this sight at the information desk: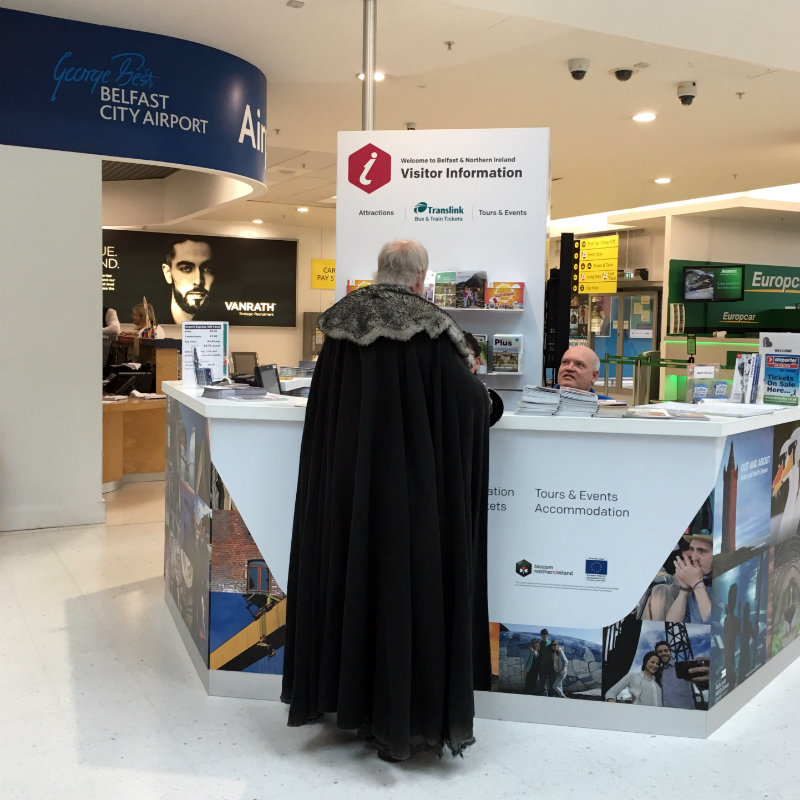 It was an indication of things to come.
Will, our Winterfell guide (a.k.a. "The Lord of Winterfell"), greeted our small but excited group of bloggers and influencers by grabbing a fistful of my hair and holding his sword to my throat for taking the above photo. It was awesome!
You might wonder what kind of trip this was, and I'll admit it was niche. I was invited by Discover Ireland to visit Northern Ireland on an assignment for The Travel Hack.
The itinerary: searching for Game of Thrones filming locations.
The people: A cluster of enthusiastic (borderline obsessive) Game of Thrones fans, all of us desperate for Season 7 to arrive, and all of us more than happy to spend a few days immersed in Westeros.
Don't miss: My full travel guide to Westeros on The Travel Hack
I knew I'd enjoy it. I've been a fan of the show for years, and have read a few of the books (I took a bit of a break to get into more crime fiction, although one day I will finish them), but I had no idea how much I'd get into the whole Game of Thrones experience on this trip. It also helped that the group we were in was so much fun.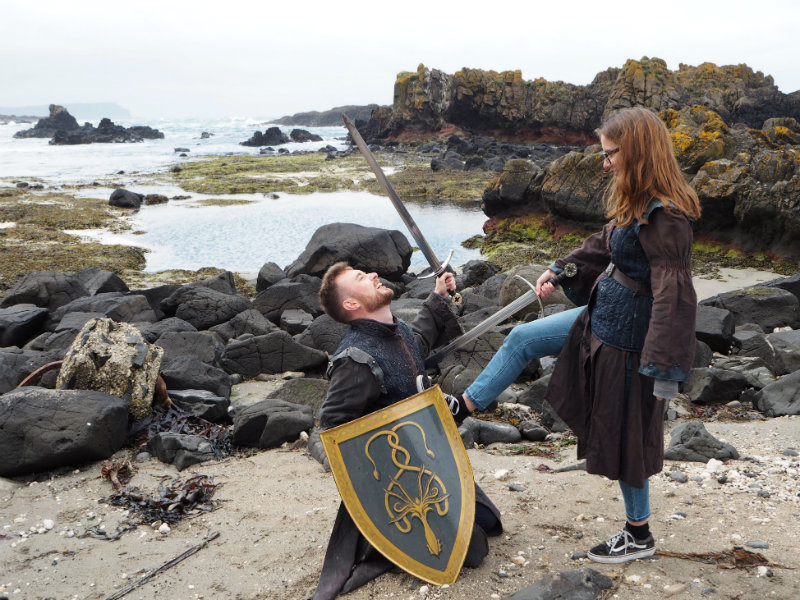 You can take a peek at everyone else's posts at the bottom of this one.
Winterfell and Belfast
We began our adventure in Belfast, which is a city I fell in love with when I visited earlier this year. We stayed at The Europa Hotel, which was pretty sweet given its history.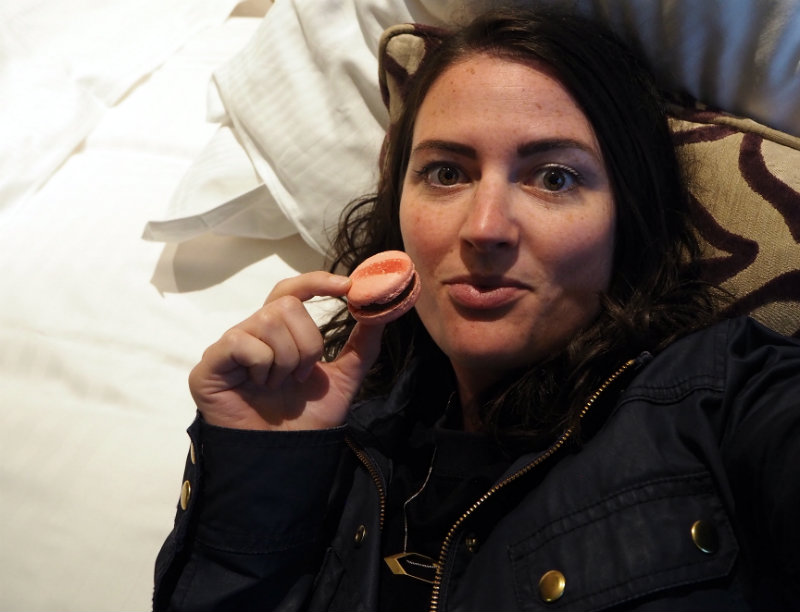 But I'm getting ahead of myself. Before a lovely night on a comfy bed in the now-luxurious hotel that's famed for being bombed loads of times, we spent the day at Winterfell.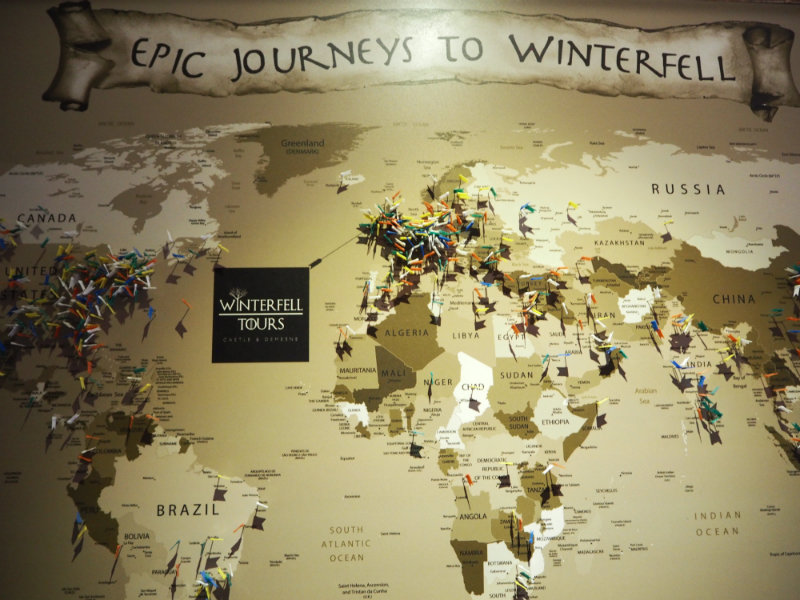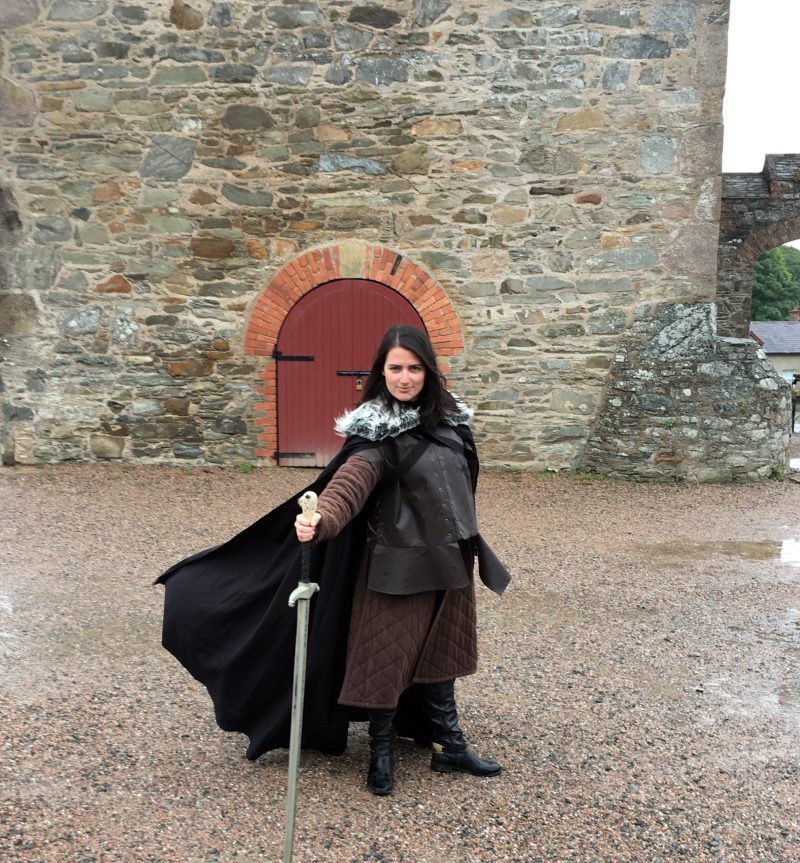 Will drove us – accompanied by the Game of Thrones theme tune as our background music – to Winterfell, which lies some 40 minutes outside of Belfast. It's actually called Castle Ward, and it's a huge National Trust site where around 20 scenes from Game of Thrones were filmed.
Here we met direwolves, enjoyed a medieval banquet, dressed up in Stark cloaks and tunics, challenged each other to a spot of sword fighting, had an archery lesson, and generally had the best time ever.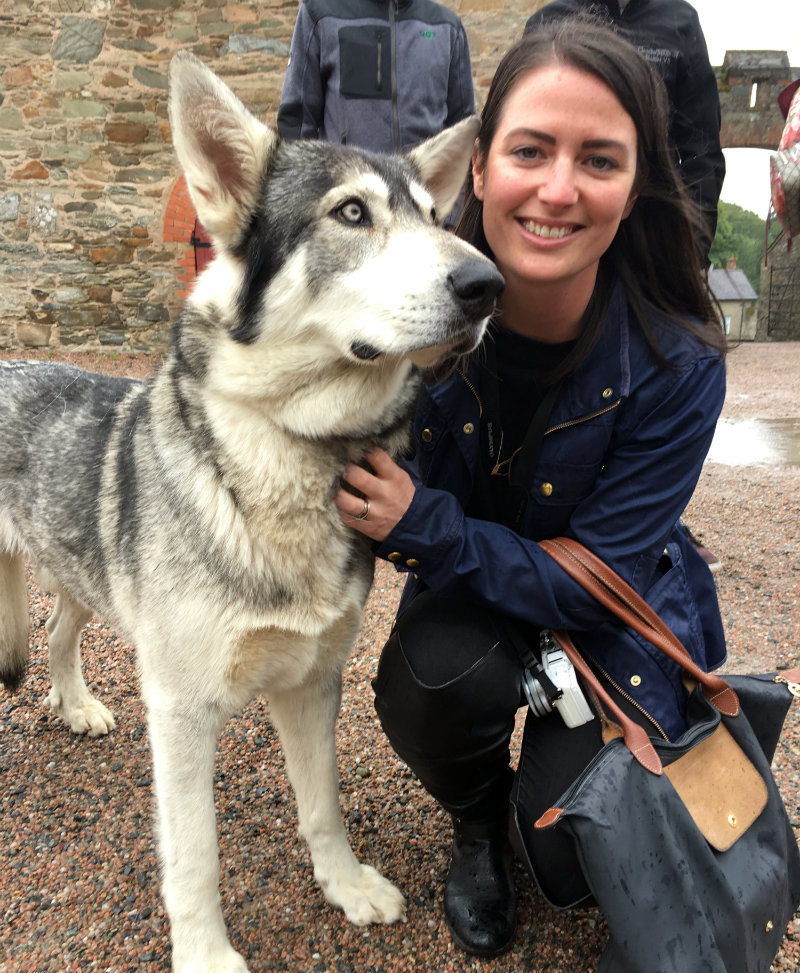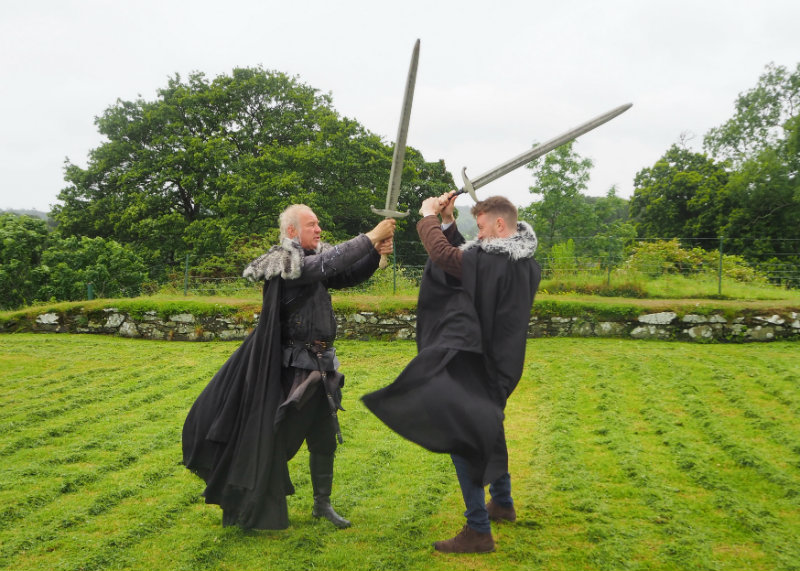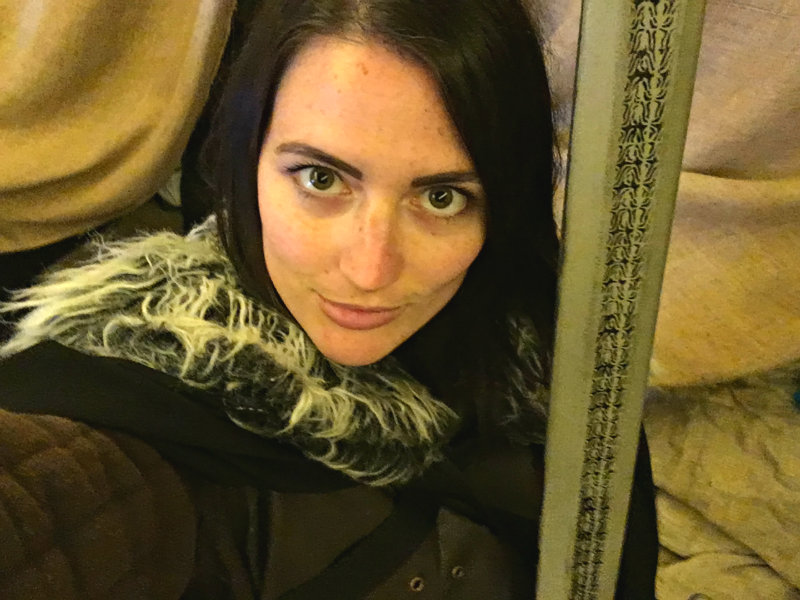 If you have a spare day in Belfast, I highly recommend getting yourself to Winterfell. There are all kinds of immersive experiences you can have on site, and you can even stay overnight in a glamping pod if a few hours isn't enough (but fair warning: winter is coming).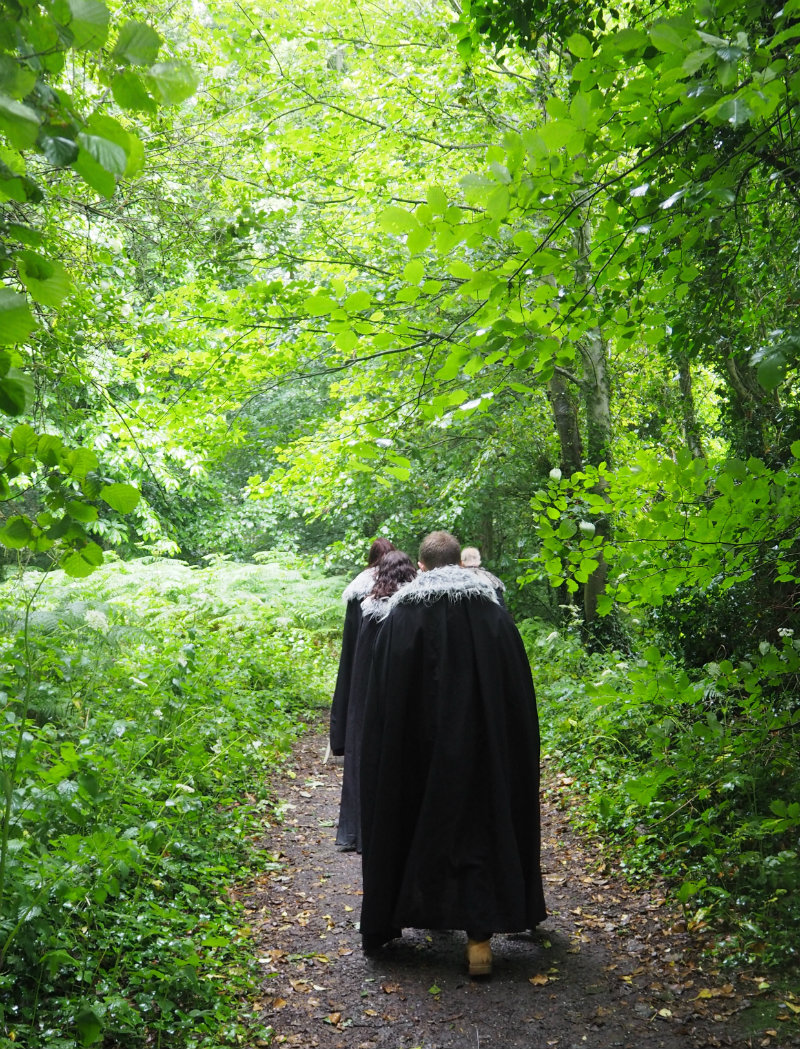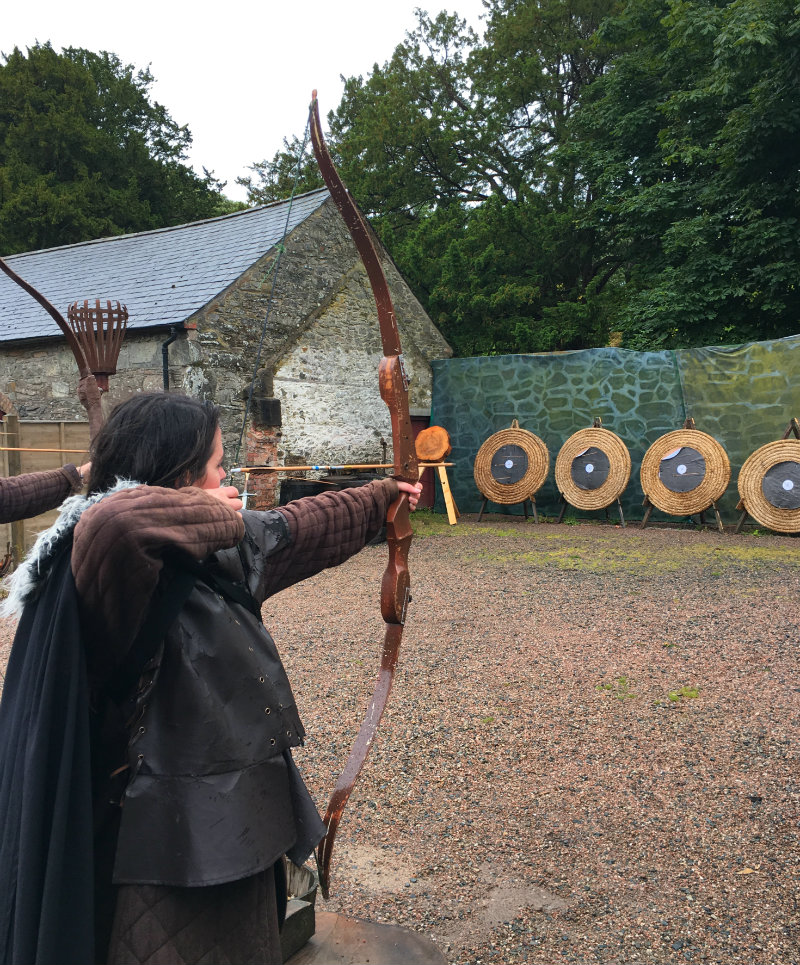 Before you leave Belfast, make sure you check out the 77 metre Game of Thrones tapestry that's on display at the Ulster Museum. It depicts scenes from every single episode of the show (up to the current season), including some very memorable endings…
Explore the details of the incredible tapestry here.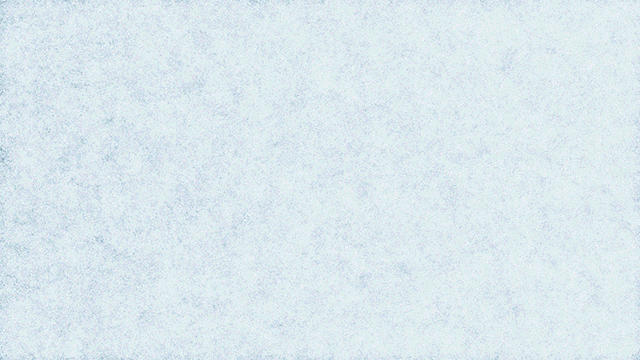 The Causeway Coast
The next day we checked out of The Europa and left Belfast behind us. This time we were in the company of the hilarious Brian from Game of Thrones Tours (which helpfully depart from Derry and Dublin, too). We were in for a whirlwind two days of epic scenery, Game of Thrones geekery and a lot of laughs.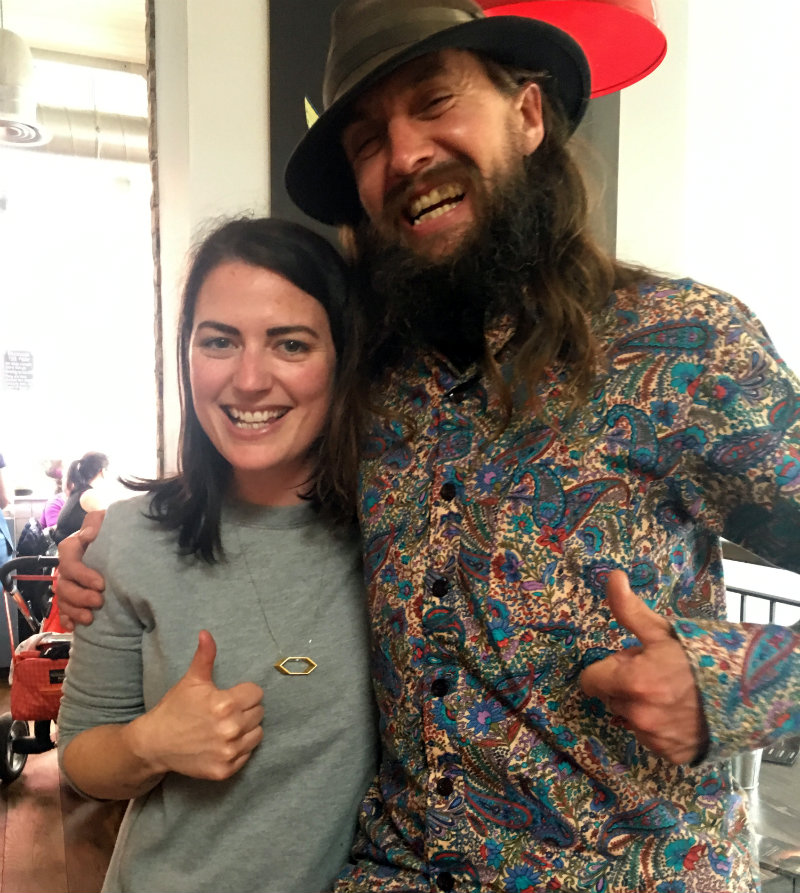 Some location highlights for me included Downhill Strand (the beach where Daenarys landed at Dragonstone, as seen in the Season 7 premiere), Carnlough Harbour (where Arya escaped the murderous Waif in Braavos) and Ballintoy Harbour, which is the location for many of the scenes on the Iron Islands.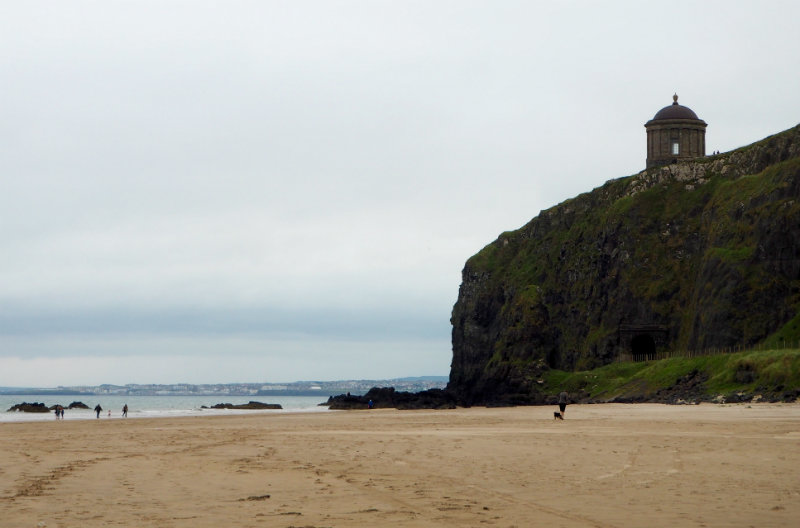 The beach at Dragonstone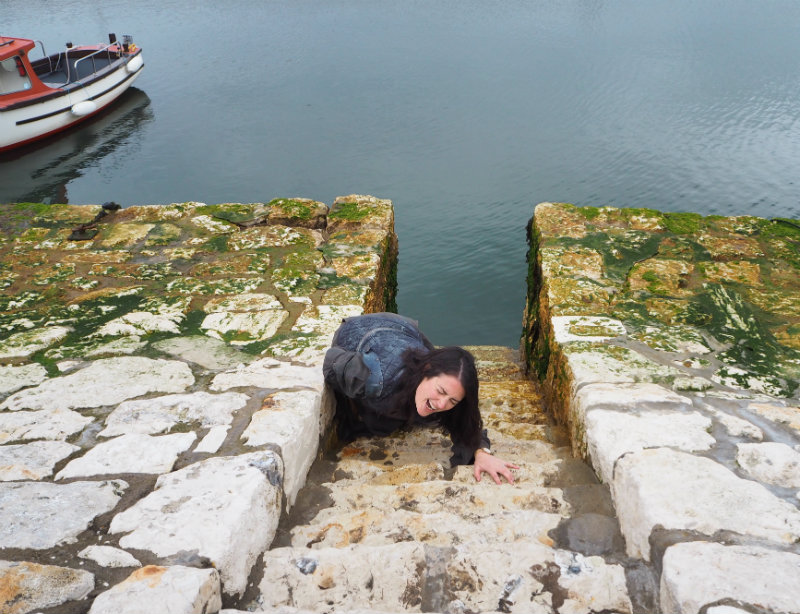 Me being Arya at Braavos…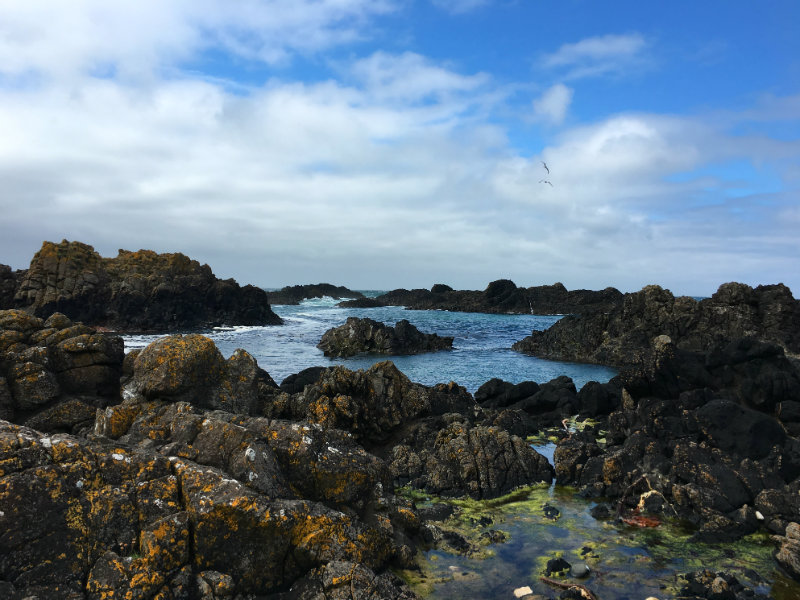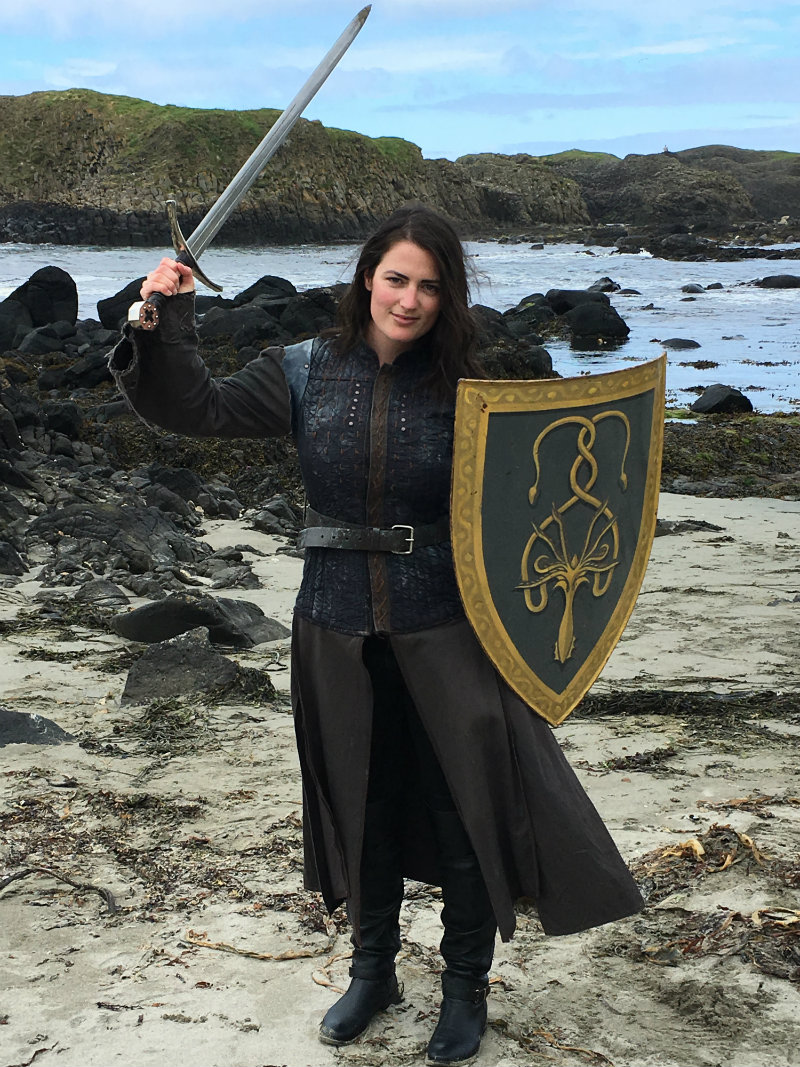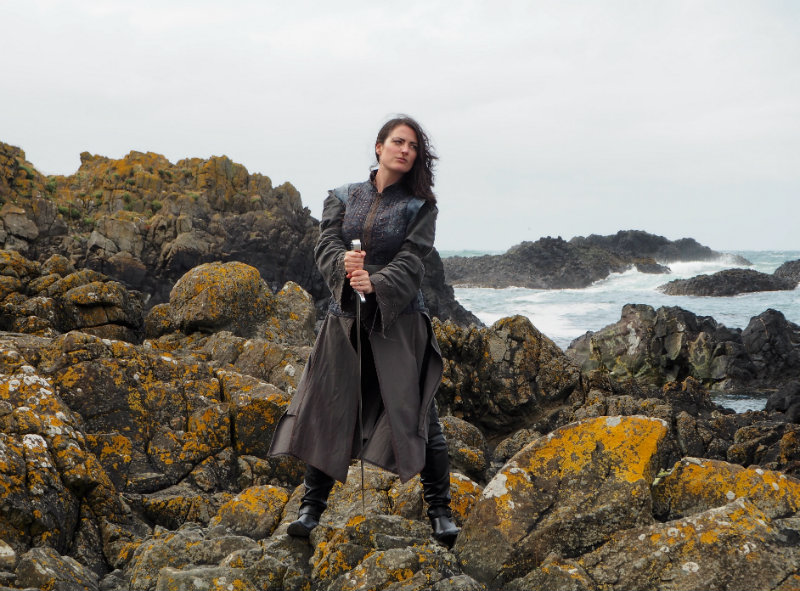 …and being a badass Ironborn
Lowlights included Carrick-a-Rede Rope Bridge, which left me shaking for an hour and on the verge of vomiting from fear (but it was pretty cool, so once I got over the shakes I was glad I crossed it), and discovering how much more sparse the Dark Hedges (also known as the King's Road) is in real life versus the picture I once saw on Pinterest.
It's still incredible, but it's just not quite what I expected.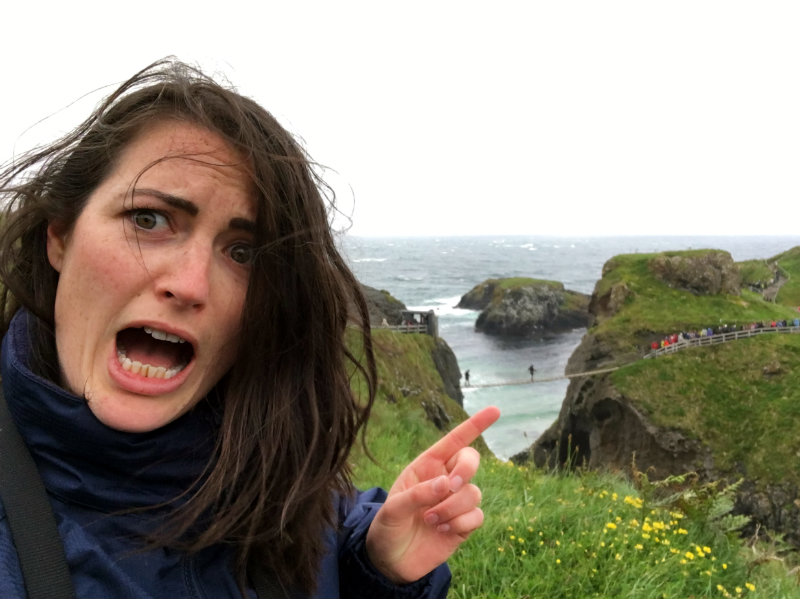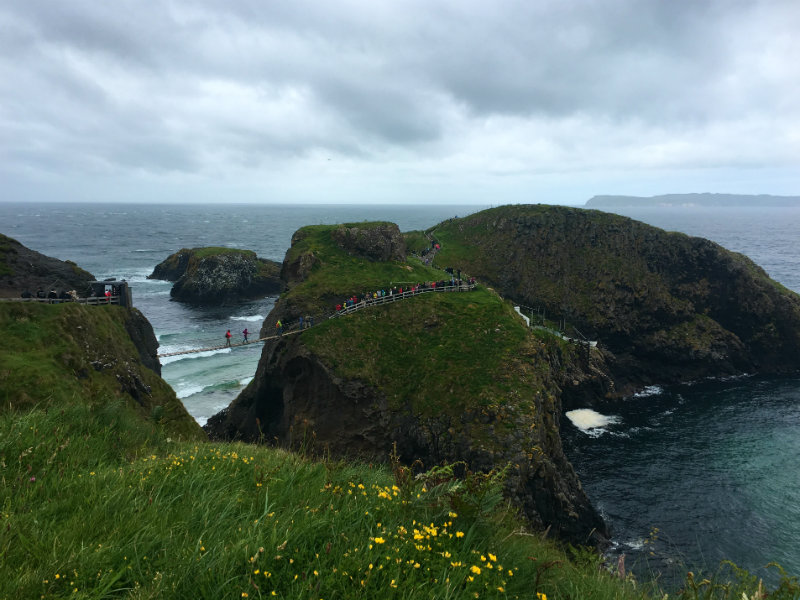 The rope bridge where Euron Greyjoy killed Balon Greyjoy. Also where I thought I was going to die.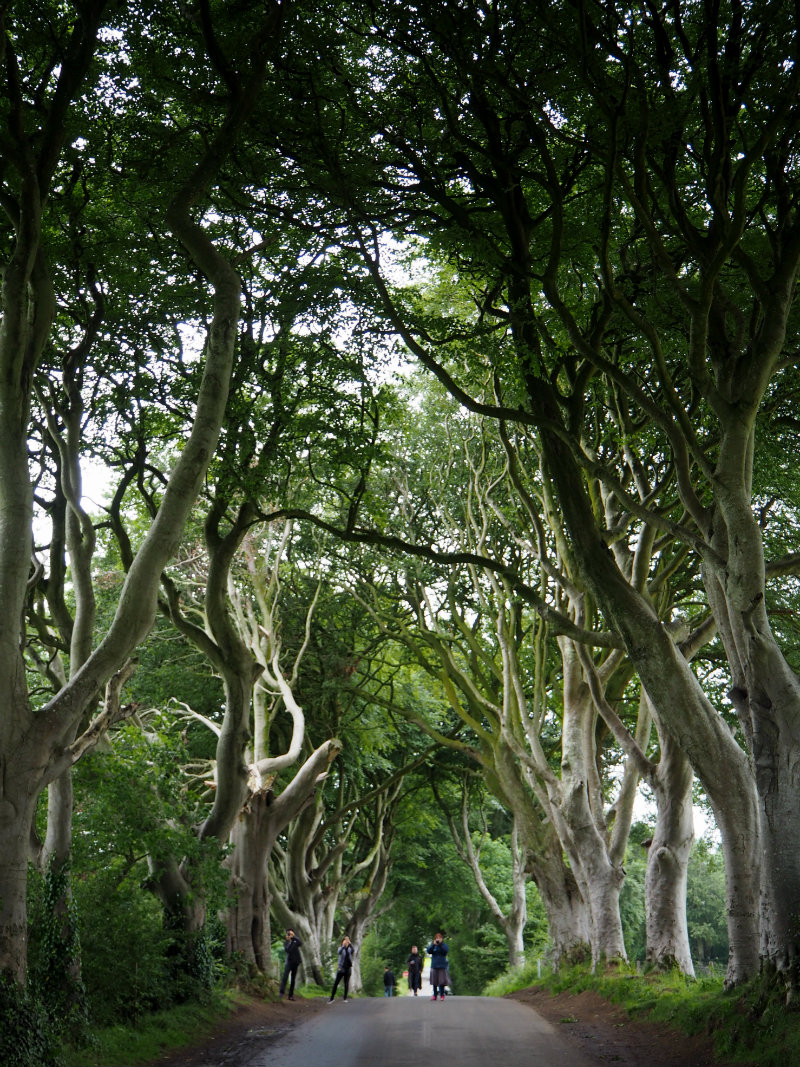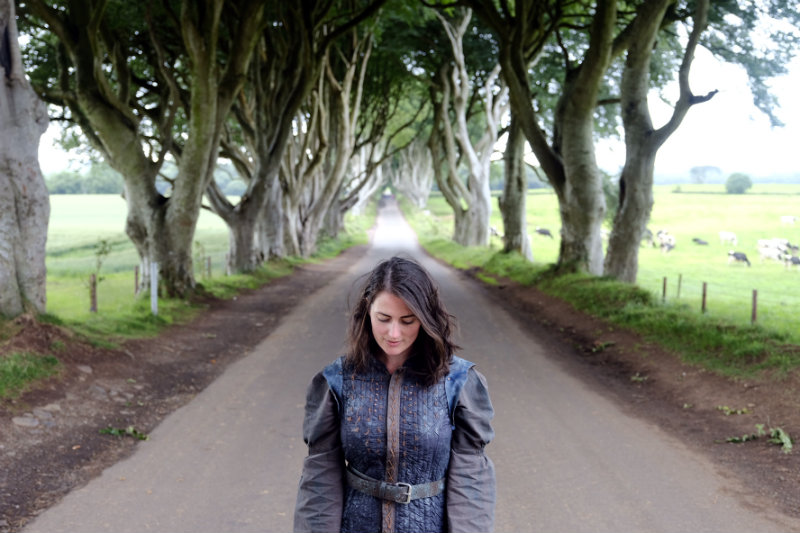 Image by: Kim Leuenberger
On top of all of the incredible Game of Thrones locations we visited, there were the experiences we had along the way.
Like sitting with some of the other bloggers on a basalt column at the Giant's Causeway (not in Game of Thrones, but too incredible not to visit along the way) watching the waves and having our photos taken by the very talented Kim Leuenberger.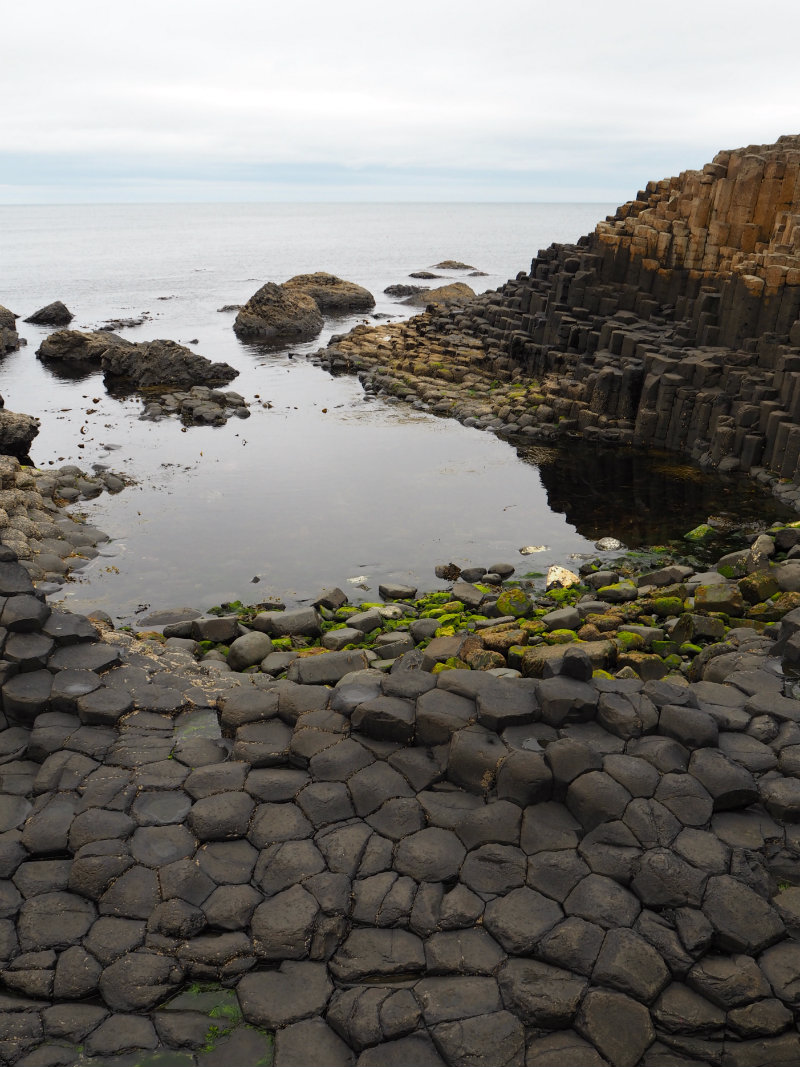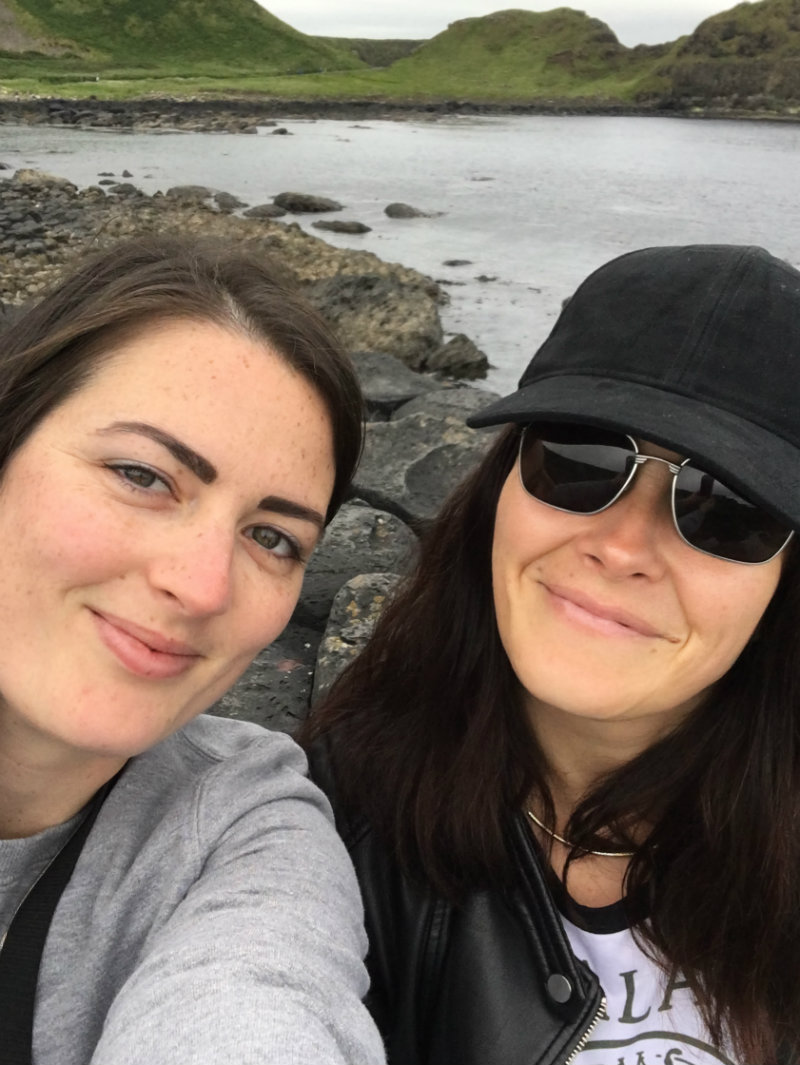 With Becky from Munchies and Munchkins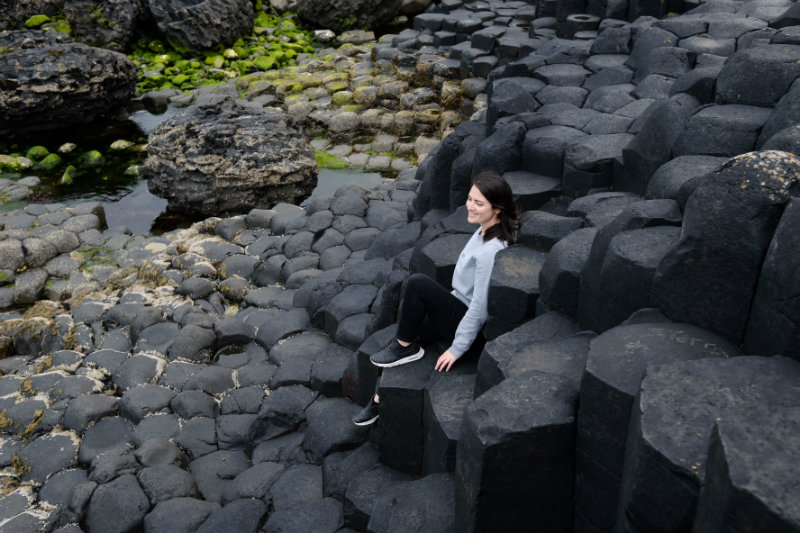 Image by: Kim Leuenberger
Or dressing up and suddenly feeling unbelievably confident and fully in character (a character, by the way, that we chose at the start of the trip and had to stick with the entire time. I went with Margaery) as we posed in very public places.
Or having a brand new group of friends who I can text my Game of Thrones obsessions to, and who won't judge me for said obsessions.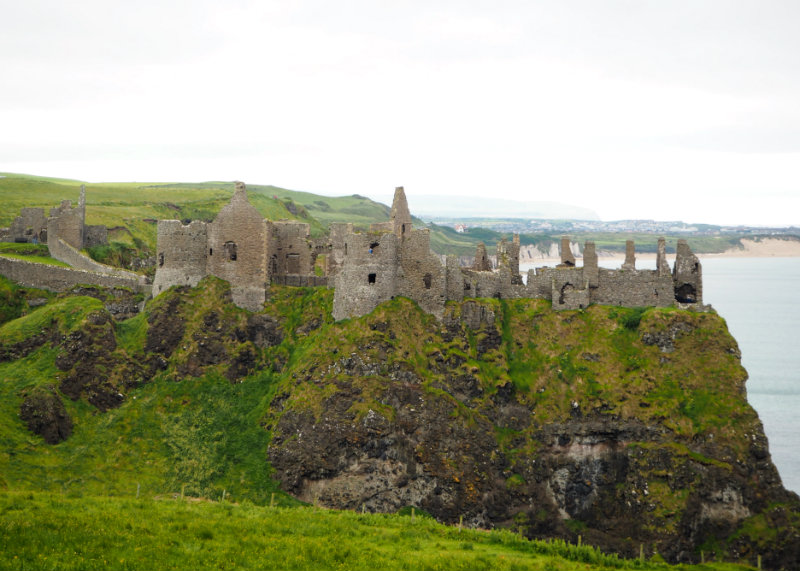 Game of Thrones fans, I can't recommend Northern Ireland highly enough as your next holiday destination. The scenery is epic, the food is delicious, the people are the best and the Game of Thrones locations really have to be seen to be believed.
Some of the scenes are pretty obvious. Like Dunluce Castle, which looks exactly like Dreadfort, but others just look like generic fields or rocks or mountains, which is why I'd definitely advise that you book a tour. Our guides, both in Winterfell and on our Game of Thrones Tours journey, knew loads of behind-the-scenes gossip about the show (Brian has been an extra in a bunch of scenes), and could tell us in great detail what we were looking at in each destination.
It was one of the best trips I've ever been on, and I can't stop talking about it to anyone who will listen! Do you think I'm a little too obsessed, or would you love this Game of Thrones themed trip too?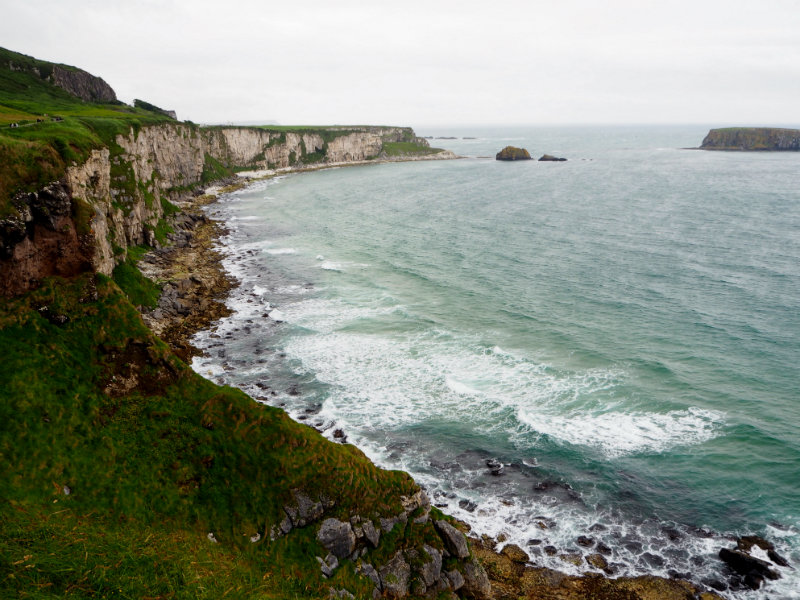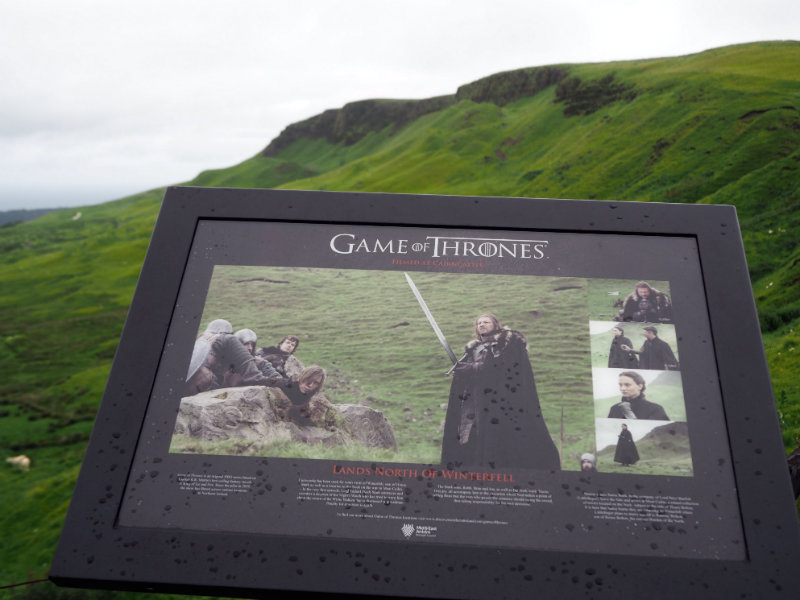 Thanks to Tourism Ireland, and all the partners who hosted us along the way, for this unforgettable journey through the best Game of Thrones locations in Westeros!
Read more: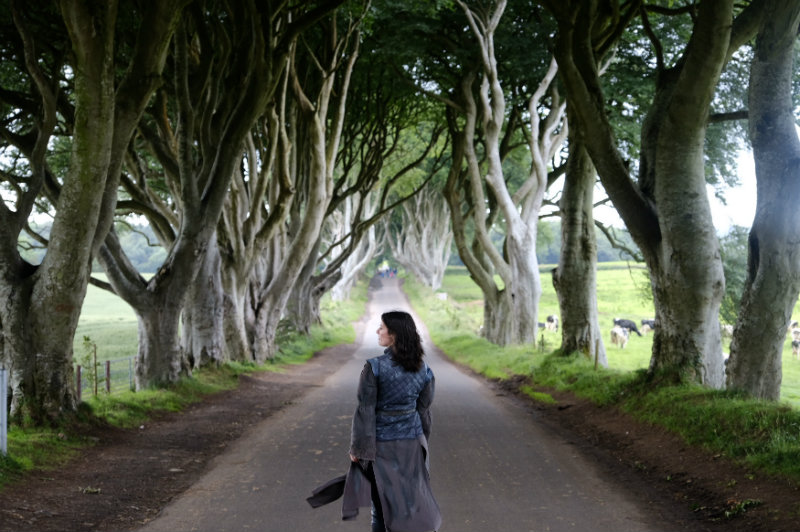 Image by: Kim Leuenberger
Pin this for later: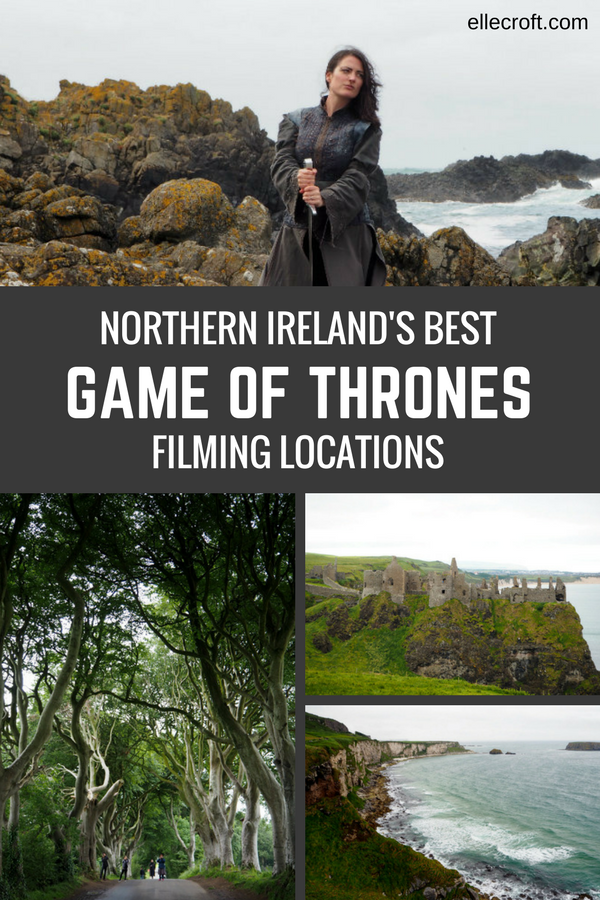 Want to see more posts like this?
Follow me on:
Follow